The four Wander Francos got together for a perfect family photo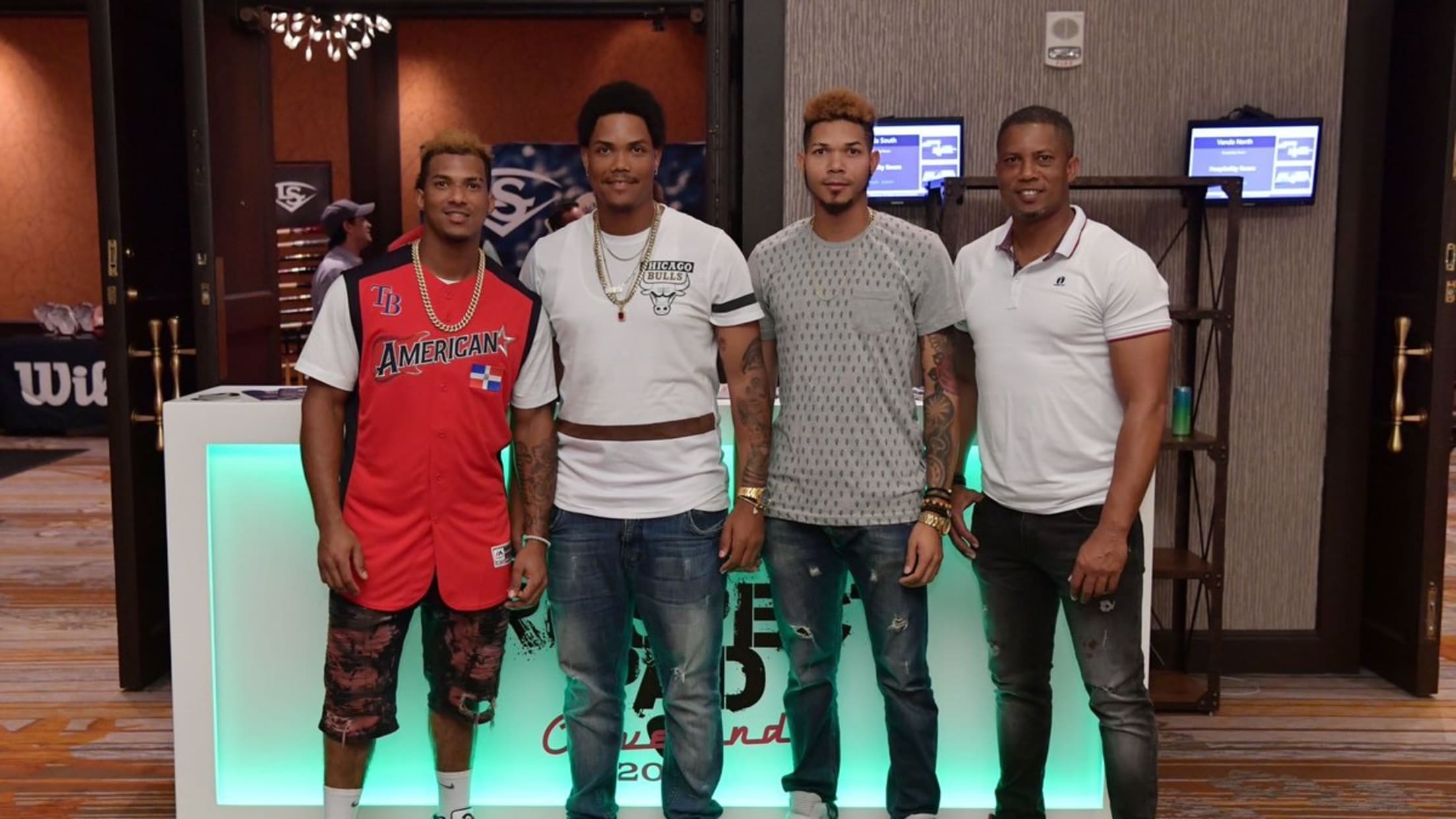 Wander Franco will arguably be the main attraction at the 2019 Futures Game. Per MLB Pipeline, he's the top-ranked prospect in baseball and the brightest star in an excellent Rays system. He's a sensation, but here's the funny thing: he's not even the first Wander Franco to play professionally. Far from it, in fact.
Back in the '70s, Franco's father of the same name pitched in the Minors for the White Sox. The 2010's have also seen elder brothers Wander Javier Franco and Wander Alexander Franco appear in the Royals, Astros and Giants' organizations. The top dog now is the Rays' young star, whose full name is Wander Samuel Franco.
Got all that? Good, because the Wander Franco barbershop quartet assembled in Cleveland at the All-Star Weekend festivities to take a family photo:
Wonderful. Actually, maybe we should say "wanderful."
Let's just hope that the youngest Franco doesn't engage in any Olsen Twins-like tomfoolery by intermittently swapping himself out for parts of the Futures Game with his identically-named brothers. Or his father for that matter! That is a man in good shape.
Teams in this article:
Topics in this article: