Please enjoy this video of Harrison Bader playing with the St. Louis Blues' new puppy, Barclay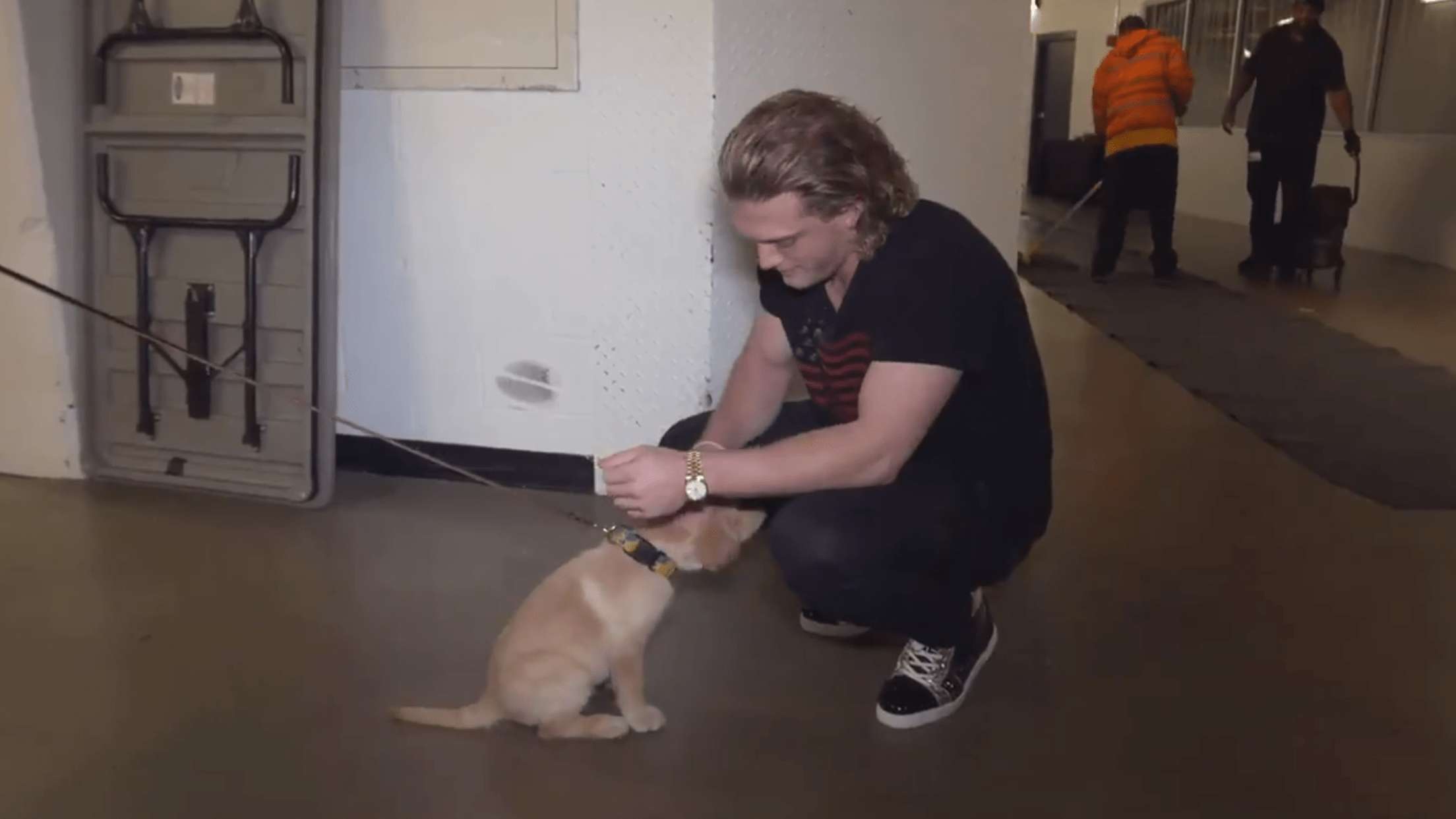 How was your day? No matter your personal situation, it's likely you're dealing with some amount of everyday stress in some capacity. Being on the internet as much as we all are these days doesn't help matters, either.
With that in mind, I'd like to suggest you just prepare yourself, because the following clip is a short video of Cardinals outfielder Harrison Bader enjoying the company of Barclay, the new puppy of the St. Louis Blues, who 1) gets his name from team legend Barclay Plager and 2) has his own Instagram account, naturally). It's barely 11 seconds long, but it accomplishes its goal:
Bader meet Barclay.

Barclay meet Bader. pic.twitter.com/BoESa9CvNa

— St. Louis Cardinals (@Cardinals) November 21, 2018
Ahh. Feel better?
Thought so.
This meet-up between Barclay and Bader seems to have taken place during Bader's visit to a Blues game earlier this week, where he dropped the puck on the ice before the game:
The only drop you'll see from @aybaybader. #stlblues #TeamSTL pic.twitter.com/0iW5d3igtU

— St. Louis Blues (@StLouisBlues) November 20, 2018
As for young Barclay, working his way up the ladder to becoming a service dog, best of luck on your quest!
Teams in this article:
Players in this article: