Lotteries, fake scouting reports and more wild stories behind famous MLB Draft picks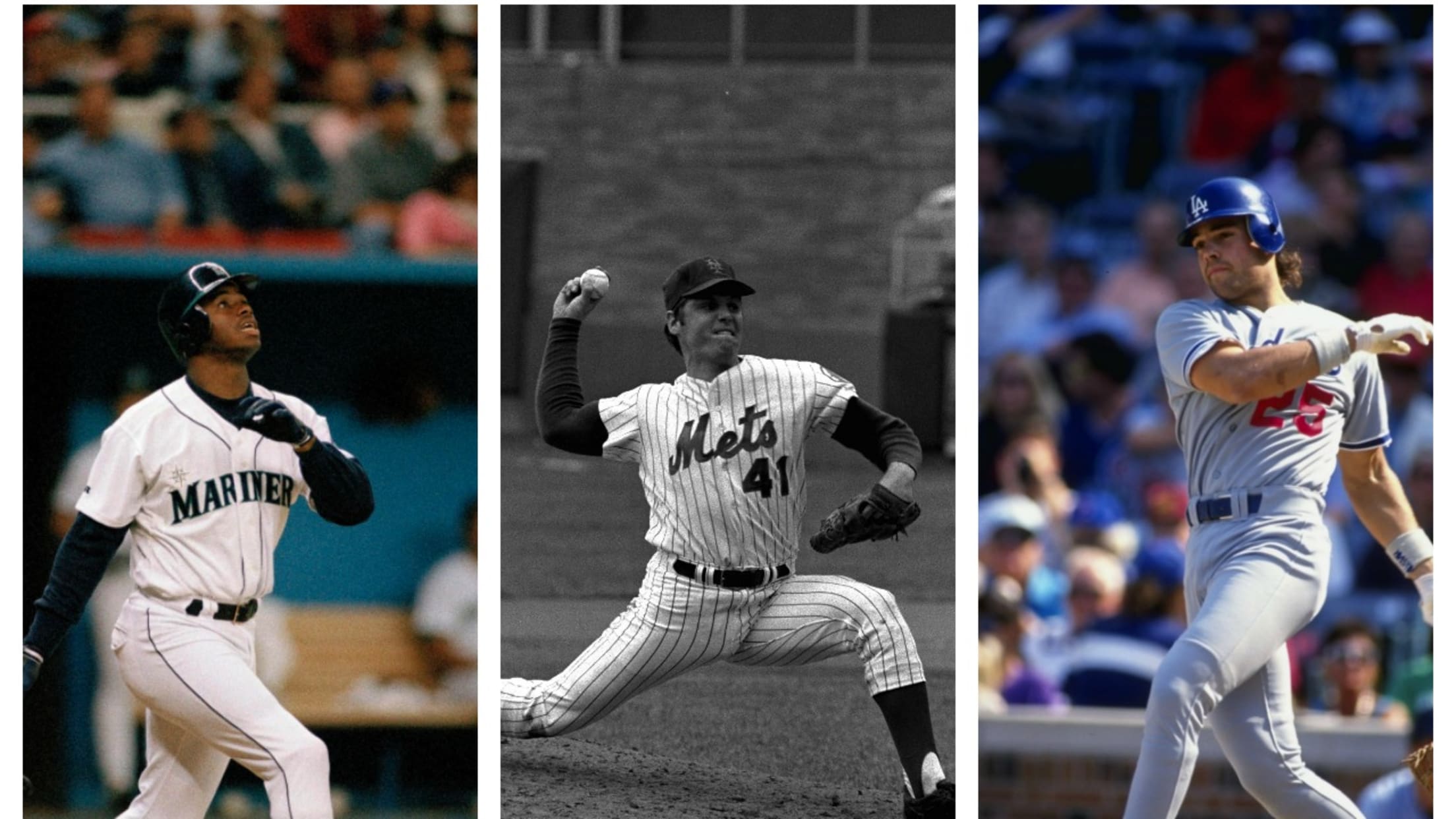 On Monday night, the 2017 MLB Draft began, and a new generation of players started their journey to Major League stardom.
Of course, it doesn't always seem that way at the time -- the Draft is an inexact science, and the path from promising prospect to baseball legend is rarely a straight one. But don't take our word for it: Just take a look at the bizarre stories behind how some all-time great careers got started. Some were overlooked, some were late-bloomers, some weren't even sure they would play baseball -- but in every case, baseball history almost looked a lot different.
The fake Ken Griffey Jr. scouting report
The Mariners held the No. 1 pick in the 1987 Draft, and the team's brain trust knew just who they wanted to spend it on: a prep outfielder out of Cincinnati by the name of Ken Griffey Jr. Scouting director Roger Jongewaard and general manager Dick Balderson were in agreement. There was just one catch: The team's owner, George Argyros, wasn't.
Argyros preferred the relative security of college players, and he had his sights set on Mike Harkey, an All-American right-hander from Cal State Fullerton that Seattle had graded roughly the same as Griffey. Argyros was so convinced that at one point a Mariners official even told Harkey that he would be the pick. Still, Jongewaard and Balderson kept making their case.
"I don't want to knock Harkey, because he was good," Jongewaard told The New York Times back in 2009. "But Griffey was primo."
As the Draft approached, however, more drastic measures had to be taken. Jongewaard couldn't bear to watch the franchise let what he saw as a generational talent slip away. So he called area scout Bob Harrison into his office and asked him a favor: Doctor his report on Griffey, giving the outfielder extra points to help break the tie.
Harrison, who coveted Junior as much as anyone, was more than happy to oblige -- he laid it on thick, calling Griffey a once-in-a-generation talent, and eventually Argyros agreed to fork over a then-record $160,000 to bring The Kid to Seattle.
Todd Van Poppel says no, Chipper Jones says yes
Chipper Jones is synonymous with the Braves. He spent all 19 years of his Major League career with the team, racking up more than 2,700 hits, an NL MVP Award and a 1995 World Series ring. But leading up to the 1990 Draft, Chipper wasn't even Atlanta's first choice.
The Braves -- and just about every other team in the league, for that matter -- had their eyes on Todd Van Poppel, a 6-foot-5 power righty who some scouts deemed the best pitching prospect they'd ever seen. But in the months leading up to the Draft, Van Poppel told the team that he wouldn't sign with them if they drafted him, stating his desire to play at the University of Texas and pitch in the 1992 Olympics.
Unsure whether Van Poppel's threat was sincere or simply a bargaining ploy, Atlanta still considered drafting him -- according to legend, the team even offered him a seven-figure bonus just days before the Draft to see if he would bite. But Van Poppel didn't budge, and eventually, the Braves had enough: At the insistence of scouting director Paul Snyder -- who literally threatened to resign if he didn't get his man -- Atlanta instead settled on Jones, a high school shortstop from Florida who came with plenty of upside and a much cheaper price tag.
Van Poppel eventually went 14th overall to the A's, who signed him to a record $1.2 million big-league contract. He posted a 5.58 ERA over 11 seasons in the Majors. As for Chipper? We'll probably be seeing him in Cooperstown soon.
Mike Piazza was drafted as a family favor
When Mike Piazza entered the Hall of Fame last summer, he did so as arguably the greatest hitting catcher of all-time (and with undoubtedly the greatest facial hair of all-time). And we have one man to thank for giving him the opportunity: leading Lil Jon cover artist Tommy Lasorda.
As a first baseman at Miami-Dade Community College, no scout thought much of Piazza. It looked like he would go undrafted in 1988 -- until his father, Vince, decided to call in a favor. Vince had grown up with Lasorda in Pennsylvania (the then-Dodgers manager even served as godfather to Mike's brother Tommy) and the two remained close into adulthood. So, like any father would, Vince asked his old friend to draft his son if no other team showed interest.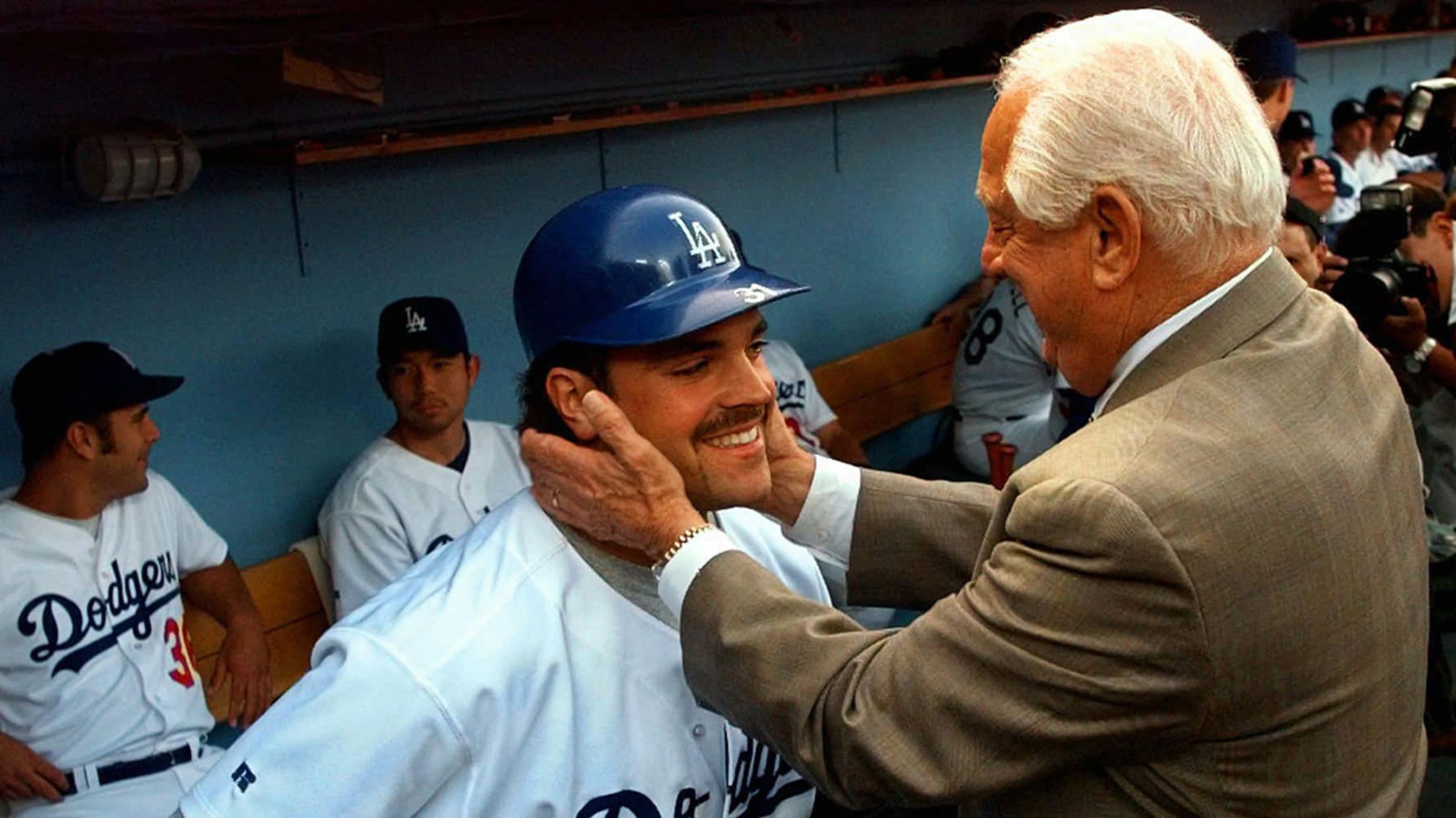 As it turned out, no other team showed interest -- Lasorda had to convince L.A. to draft Piazza in the 62nd round, 1,027th overall. Still, the Dodgers were skeptical, concerned that the rookie's bat wouldn't play at higher levels. So Lasorda came up with an idea, as he told the San Francisco Chronicle:
"I had him work out for our scouting director and after a while, I finally said, 'I tell you what, if we brought a shortstop in here and he swung the bat like that, wouldn't you sign him?' He said, 'Yeah, if he was a shortstop.' I said, 'What if he was a catcher?' He said, 'I'd sign him if he was a catcher.'
I said, 'OK, he's a catcher.' He said, 'He's not a catcher.' I said, 'He's a catcher now. Sign him. All he wants is a chance.'"
Finally, the Dodgers caved, signing Piazza for a mere $15,000. Without speaking any Spanish, he hopped on a plane to the Dodgers' training complex in the Dominican Republic to get the hang of his new position -- and the rest is history.
Kirk Gibson agrees to a hometown discount
It would be awfully hard to tell the history of baseball without Kirk Gibson -- not only did he win an MVP Award and two World Series championships, but he also authored one of the game's most iconic moments. That's why it's so strange to think that he almost never played an inning of professional baseball.
Before he was Kirk Gibson: October Hero, he was Kirk Gibson: College Football Star. Gibson played wide receiver at Michigan State in the late '70s and was so good that he was considered a lock to go in the first round of the 1979 NFL Draft -- legendary Dallas Cowboys personnel director Gil Brandt even dubbed him the best athlete in college football after clocking him at 4.25 in the 40-yard dash.
And if the talent wasn't enough, the haircut surely was: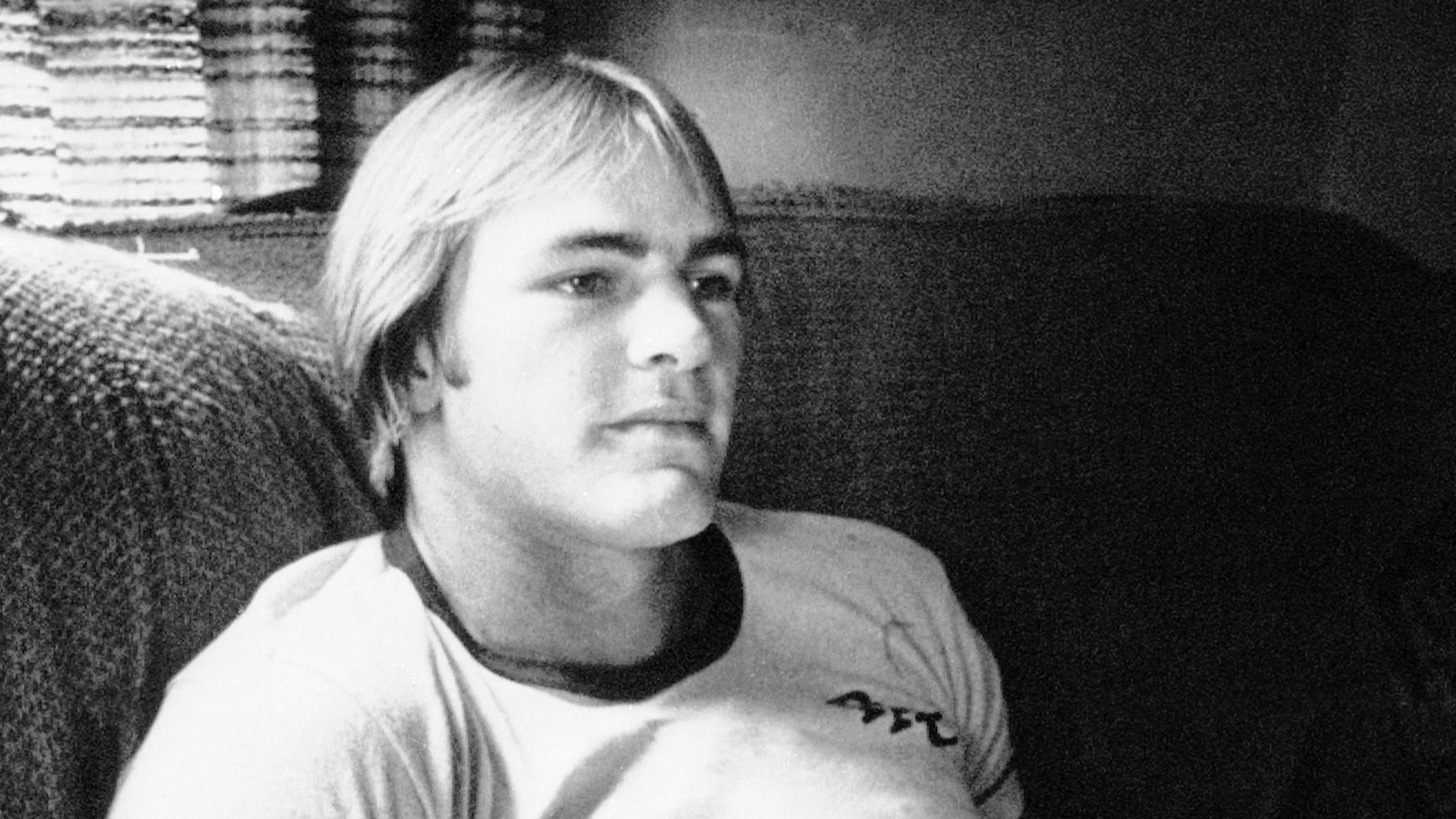 Gibson was a great baseball player too, of course. But he had just one season of college ball under his belt, and heading into the '78 MLB Draft, most teams were wary of using an early pick on him -- assuming that his future lay on the gridiron. Most teams, that is, except for the Tigers.
Detroit learned that Gibson would be willing to make an exception to sign with his home-state team ... provided that a couple of conditions were met. First, the Tigers had to give him a then-record $150,000 bonus. Second, they had to let him finish out his football career at Michigan State. Detroit agreed to both and signed him just days after selecting him at No. 12 overall.
Gibson did play that last season in East Lansing, hauling in 42 catches for 806 yards as the Spartans shared the Big Ten title with rival Michigan. And the next spring, he reported to Tigers camp.
The Tom Seaver lottery
The Draft always involves a bit of luck, but the 1966 edition -- just the second Draft ever -- took things to a bit of an extreme: a literal draw from a hat decided which team won the rights to Tom Seaver.
A right-hander out of USC, Seaver was a well-regarded prospect. He went 20th overall to the Braves in the secondary phase of the '66 Draft, and Atlanta signed him that February with a $40,000 bonus. Soon after, though, the deal hit a snag: USC had already played two exhibition games in its season (though Seaver himself never took the field), and MLB rules prohibited signing a player off a college campus once his team's season has begun.
Commissioner William Eckert nullified the signing, and the NCAA declared Seaver ineligible. Suddenly without a professional or college team, Seaver's father threatened to sue, until Eckert came up with a solution: Every team would have a chance to match Atlanta's initial offer of $40,000, and the winner would be determined through a lottery.
The Mets, Phillies and Indians were the only three teams to pay up, and on April 3, 1966, Eckert put the teams' names in a hat for a drawing. New York was the lucky winner, and over the next decade The Franchise helped take the Amazins from laughingstock to champions.