Yankee Stadium's short porch in right field is responsible for some of baseball's biggest moments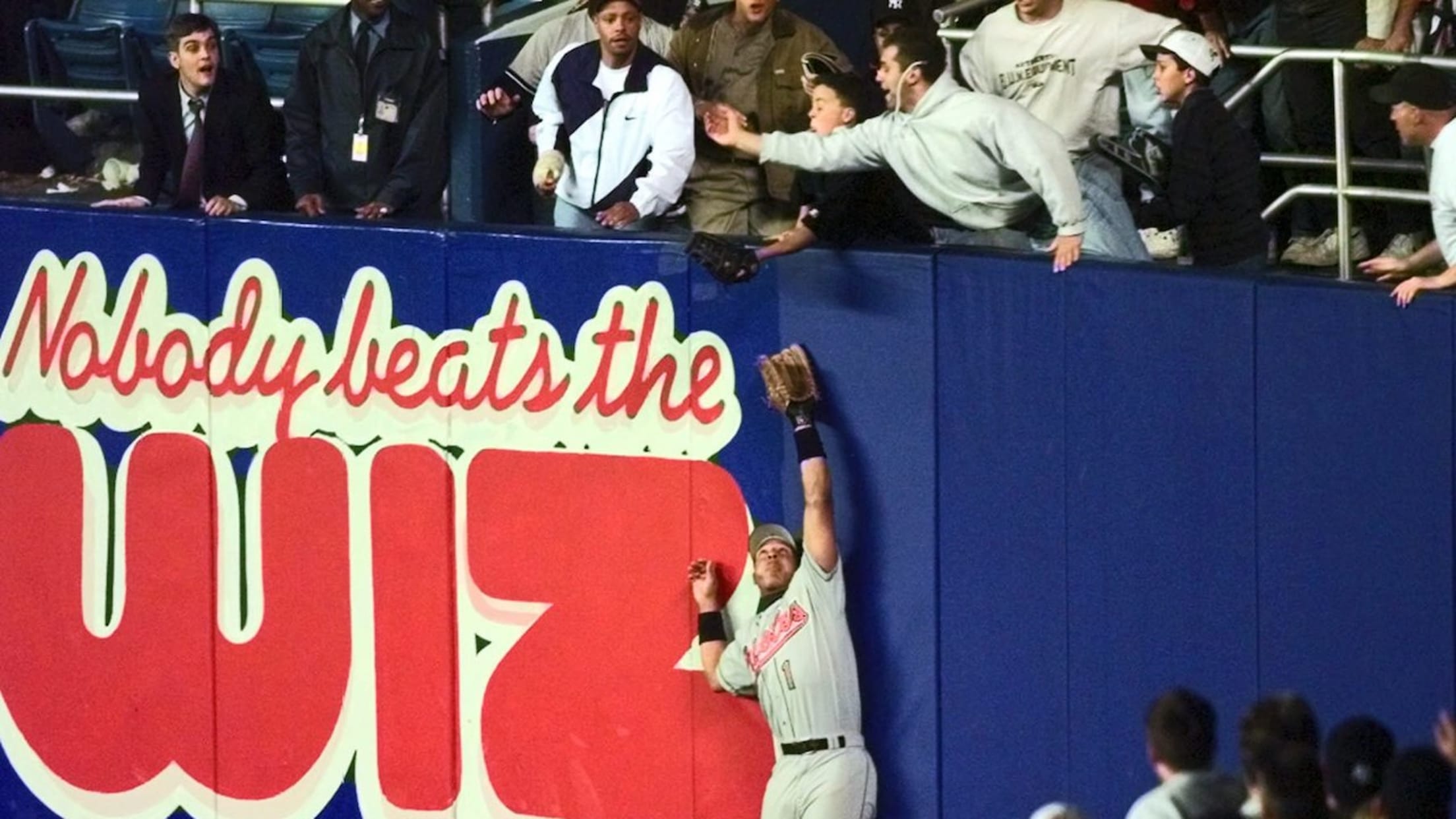 Baltimore Orioles right fielder Tony Tarasco stretches for the ball as New York Yankees' fan Jeff Maier reaches out to grab it during Game 1 of the American League Championship Series against the New York Yankees in New York, Wednesday, Oct. 9, 1996. The hit was ruled a home run tying the ballgame 4-4 in the eighth inning. (AP Photo/Ron Frehm) (RON FREHM/AP)
If you've ever watched a game at Yankee Stadium, chances are you've come across a certain phrase at least once: "The short porch," a reference to the right-field wall that sits a mere 314 feet from home plate. While that's technically the third-shortest distance in the Majors, at least Oracle Park (25-foot wall) and Fenway Park (it's pretty hard to actually wrap a ball around Pesky's Pole) offer mitigating factors.
Yankee Stadium, on the other hand, doesn't have any tricks up its sleeve. It's just a regular wall a very short distance away, and over the years it's given the park a reputation as something of a launching pad -- much to the dismay of even New York's own pitching staff:
But for all those dropped jaws, the short porch also occupies an indelible place in baseball history. After all, without the short porch, there is no Mr. November:
Without the short porch, nobody knows the name Jeffrey Maier:
(What's that, Baltimore? Sorry, going through a tunnel, you're breaking up.)
So it's worth exploring: Where did those wacky dimensions come from? Is there any rhyme or reason? Is it simply an elaborate means by which to torture pitchers who think they've just induced a harmless fly ball?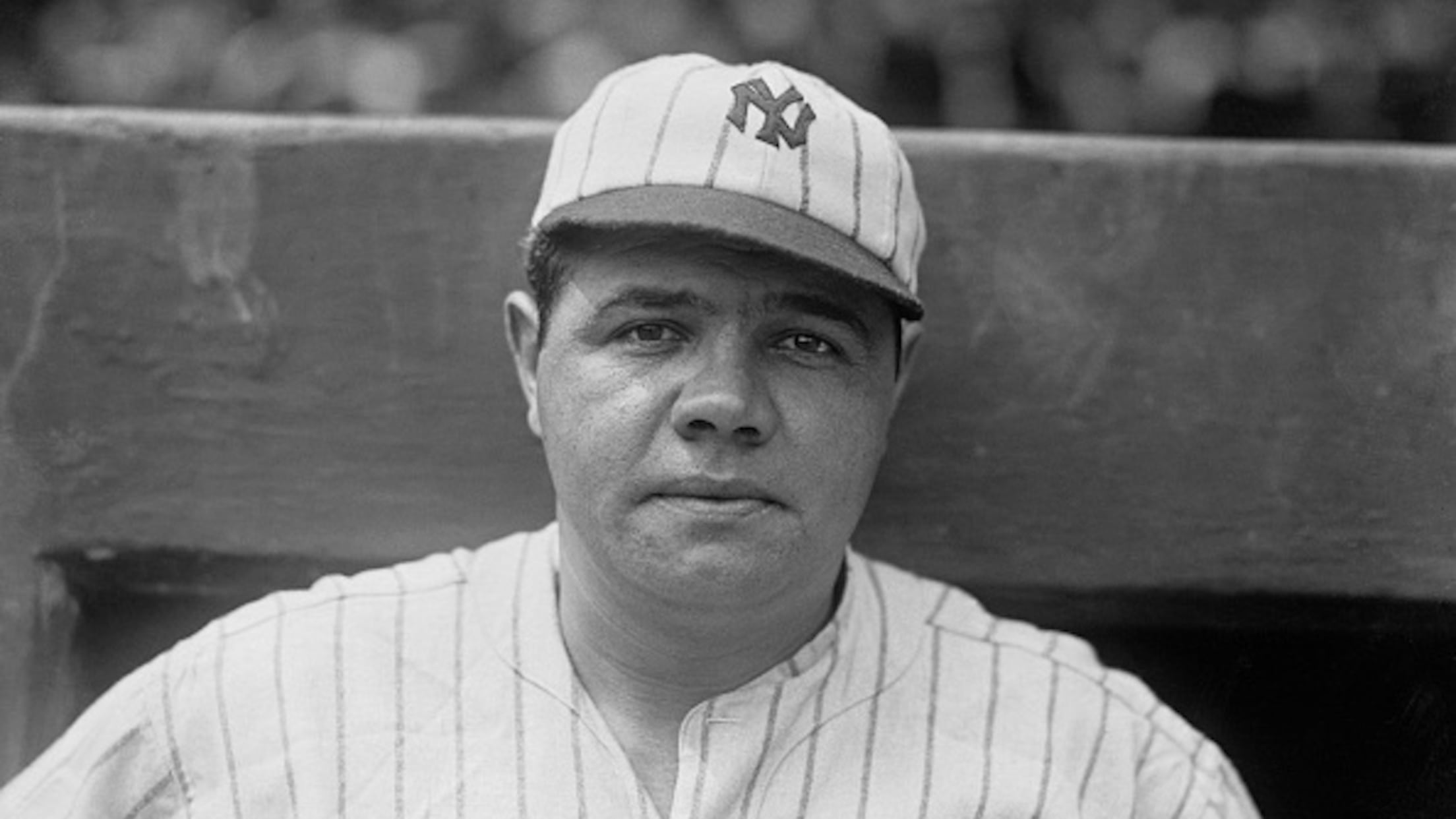 The answer lies in another Yankee Stadium phrase you may have come across: "The House That Ruth Built." That really isn't an exaggeration. Over their first 17 years in New York, the Yankees were a middling franchise, struggling to carve out a niche among the more established Dodgers and Giants. They'd never won a pennant, and they didn't even have their own park: They were stuck playing second fiddle at the Polo Grounds.
Then the Babe showed up, and everything changed. Within two years, Ruth had led the Yankees to their first World Series, and the team was consistently outdrawing the Giants in their own stadium. That didn't sit well with Giants owner Charles Stoneham, who told his tenants that it was time to find a new home -- maybe "in Queens or some other out-of-the-way place."
So, armed with the biggest star in American sport, construction began on a new ballpark in the Bronx. But this wasn't just any ballpark; this was a ballpark the likes of which the country hadn't yet seen. It was the first sports facility in America with three tiers, the first sports facility in America with an electronic scoreboard and even included a running track around the outfield that would in time become the first warning track. The very name of the place -- Yankee Stadium, a rarity in baseball at the time -- felt opulent.
Among all those bells and whistles, though, the team also wanted to include a little thank-you present to Ruth. He'd brought the wins and the fans that had made this whole transformation possible, after all. And what better way to thank the greatest left-handed hitter ever than with a right-field fence that he could practically reach out and touch?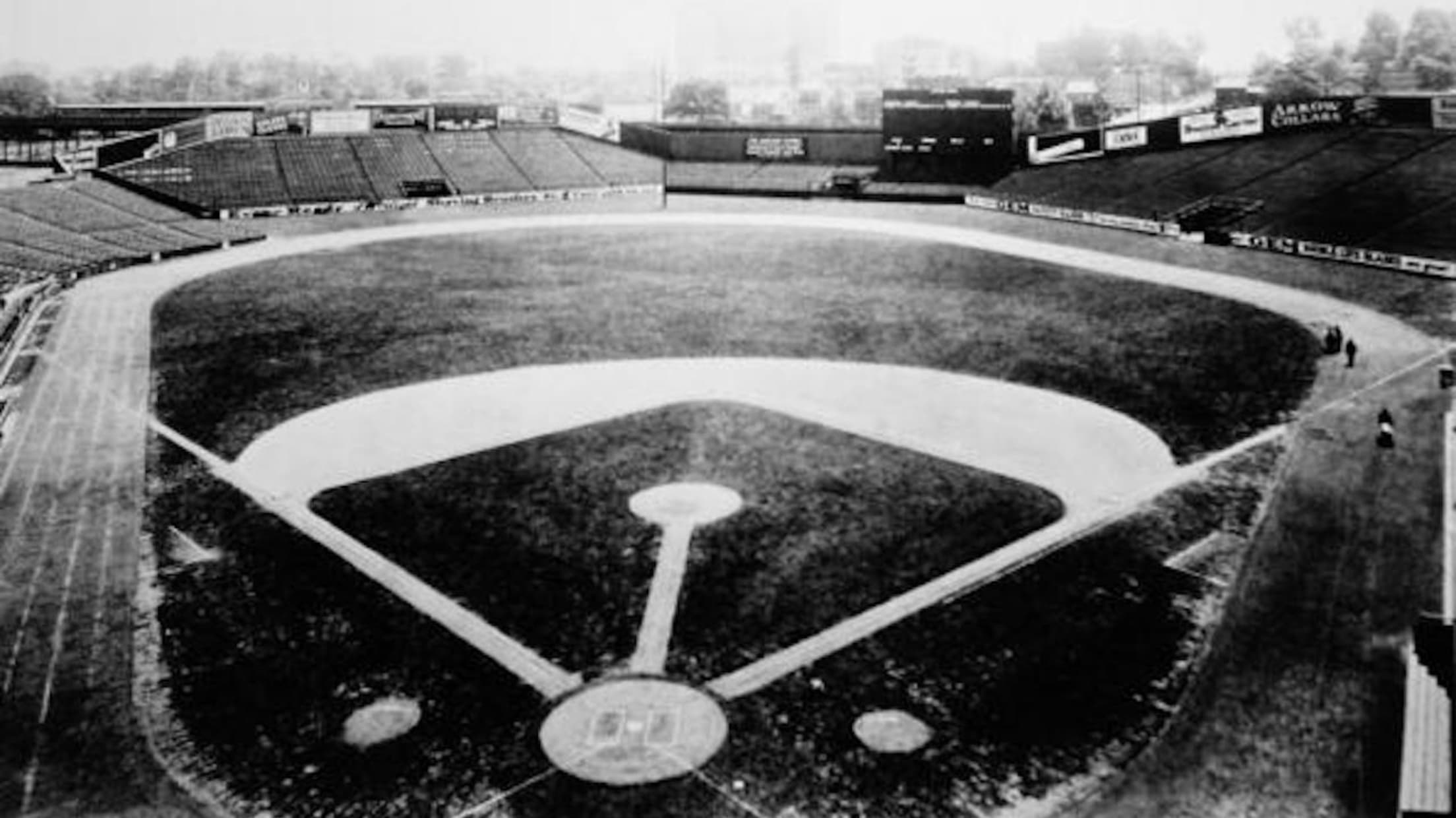 As you can see in the photo above, Yankee Stadium's dimensions were, um, irregular. The left-field foul pole sat just 285 feet from home, but an extreme jut outward meant that straightaway left measured 395 feet, and left-center a staggering 460. Right field, meanwhile, was a different story: 296 feet down the line, 350 feet straight-away and 425 feet to right-center.
Unsurprisingly, Ruth was a fan. He went deep in the third inning of the grand opening on April 18, 1923, and would go on to launch a league-leading 41 homers while slugging .764. Four years later, he broke his own single-season record with 60 dingers. (By that point, he'd so thoroughly peppered the right-field bleachers with baseballs that they became known as "Ruthville.") And while plenty else about the stadium changed after the Babe's departure -- left and center field were brought in considerably, taking Monument Park sadly out of play -- right field remained essentially untouched, gobbling up homers and becoming its own little baseball institution ... even after being technically outlawed.
In 1958, MLB passed a rule stipulating that no future ballpark could have a distance to the foul pole of less than 325 feet. It was primarily directed at the Dodgers, who, with construction not yet complete on Dodger Stadium, were still playing their home games at the L.A. Coliseum. The Coliseum, as you may have heard, was not meant for baseball, a fact that had led to some pretty weird stuff. Specifically, the left-field foul pole sat just 250 feet (!) away from home, and the a 40-foot-tall net the team erected did little to stem the dingers.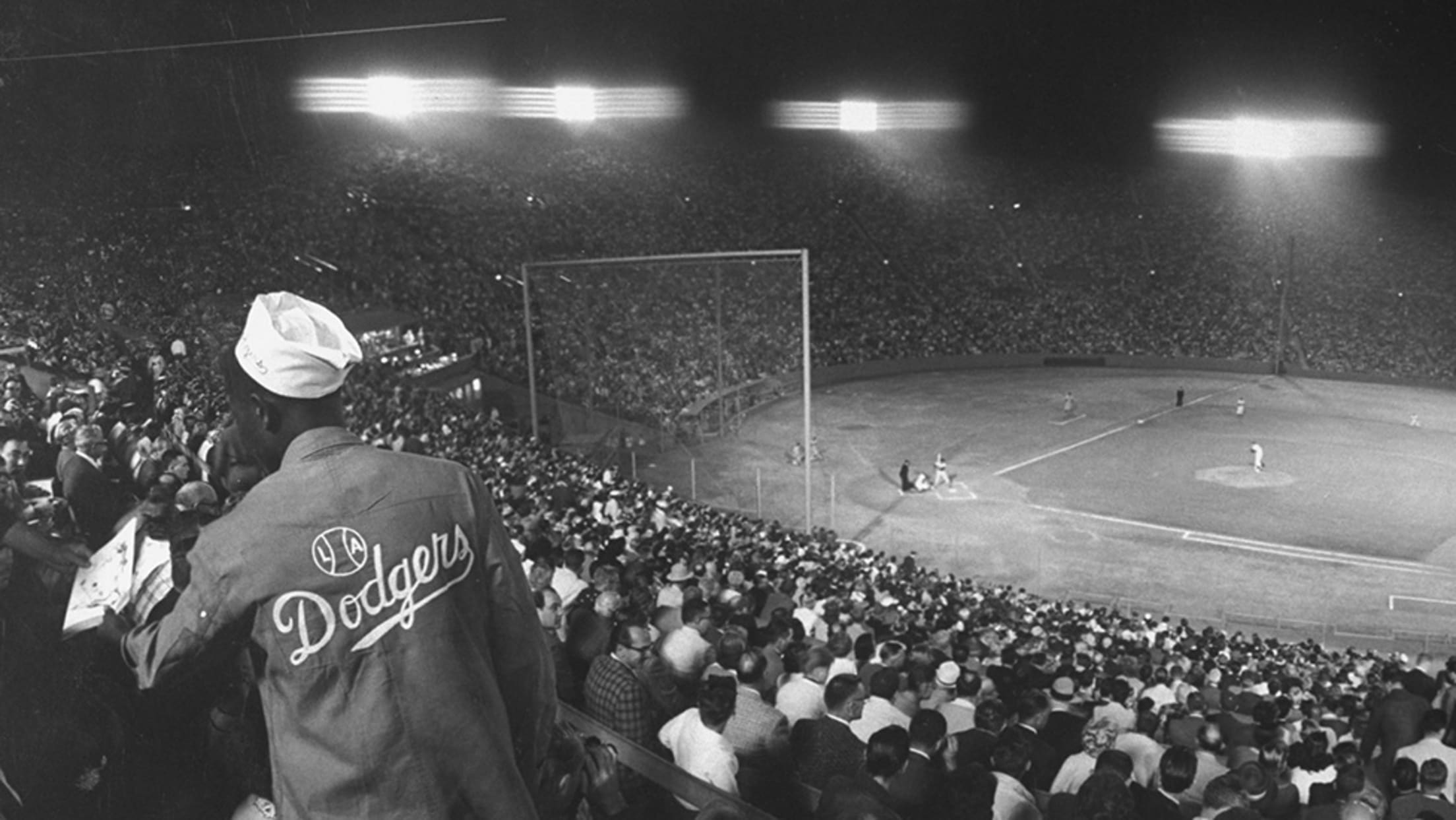 That rule would've meant trouble for things like the short porch, though, and so the league came up with an end-around: Teams can apply to the Commissioner's office for exemptions, to be considered on a case-by-case basis. Historically, most such appeals have been approved, which is why new ballparks everywhere from Cleveland to San Francisco have been able to take some dimensional liberties -- and why the new Yankee Stadium can get away with having roughly the same short porch it had 95 years ago.
Some, however, have not. Take, for example, the "Pennant Porch:" In 1964, Kansas City A's owner Charlie Finley erected a small set of bleachers 296 feet away from home -- the exact same dimensions as Yankee Stadium had at the time, essentially a stadium-sized subtweet. After being told that this was, in fact, not allowed, Finley got wonderfully petty. He drew a line in right field exactly 296 feet away, and instructed his PA announcer to say "That would have been a home run at Yankee Stadium" every time a fly ball crossed it.
Finley eventually relented after opposing teams kept crossing it -- the A's would finish in last at 57-105 -- but it just goes to show: Even if it might be occasionally exasperating, baseball is just more fun with the short porch around.