Hey Nationals fans, will you boo Bryce Harper when he comes back to D.C.?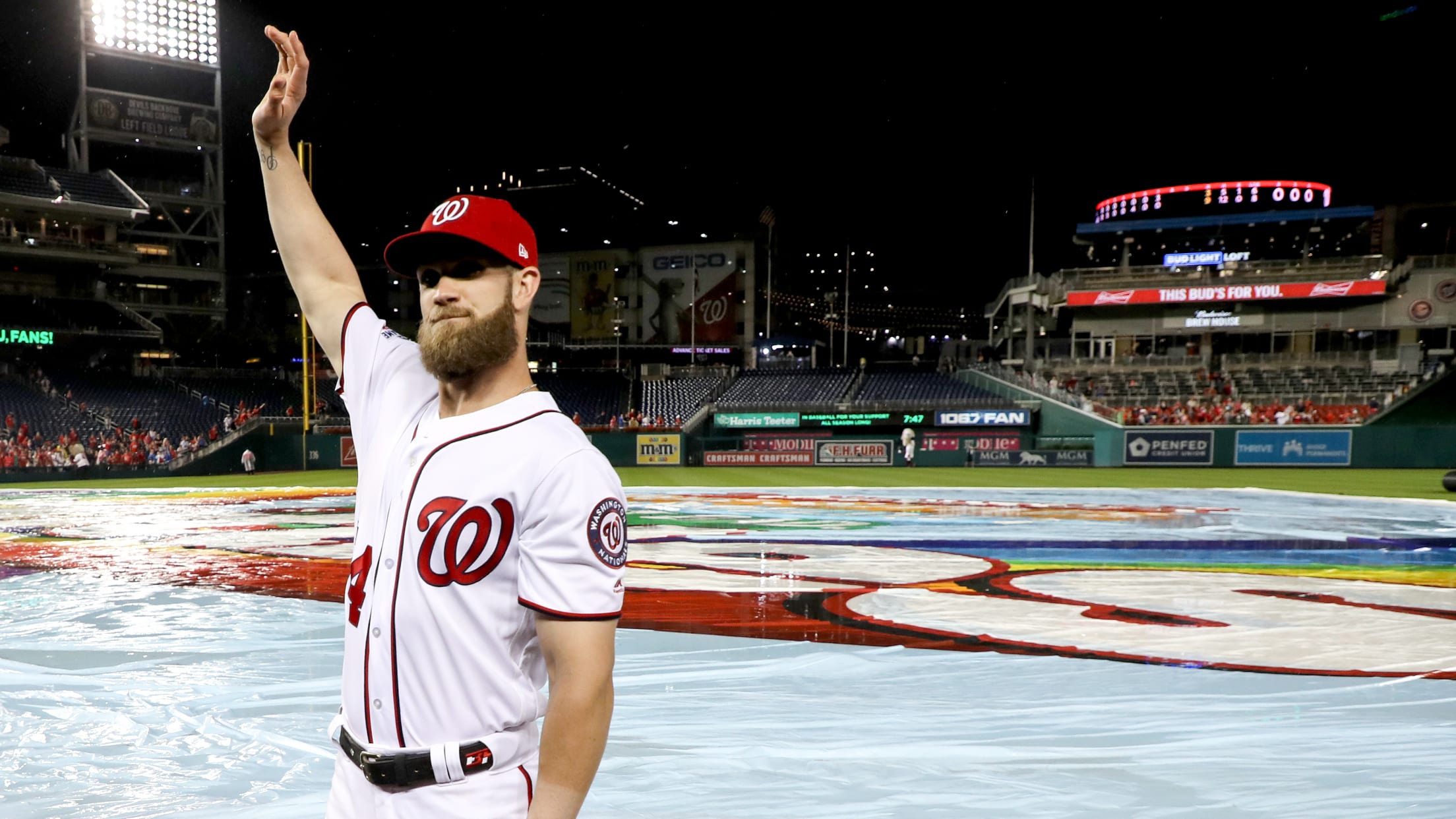 A message to Nats fans: Don't cry because it's over, smile because it happened.
That dreaded day has finally come: The Bryce Harper era in D.C. is officially over. The club reportedly made the superstar outfielder a competitive offer, but at the end of the day he agreed to a 13-year, $330 million deal with the Phillies.
The Nationals will almost certainly be alright in a Harper-less world: They've still got a stacked offense with Juan Soto, Trea Turner and Anthony Rendon and a pitching staff led by Max Scherzer, the best pitcher alive (don't @ me). But it will most definitely be mega weird having to face against the former face of your franchise 19 times a year for the next 13 years.
The Phillies will take on the Nats in D.C. on April 2-3, so there's not a whole lot of time for wounds to heal before Harper steps back into the batter's box at Nationals Park. But I'm genuinely curious about how he'll be treated when he comes back.
So, Nats fans, are you going to boo the former apple of your eye for turning his back on you and your team in favor of your biggest rival? Or, do you believe all the good Harper did -- all those magical moments he concocted over his seven years in the nation's capital -- will compel you to bestow gracious applause upon his return?
Let us know in the poll below.
Jake Mintz is the louder half of the Cespedes Family BBQ. Despite a torn UCL in his right elbow, he still finds a way to tweet excessively during baseball games.
Teams in this article:
Players in this article:
Topics in this article: