The Winston-Salem Dash won on a walk-off steal of home from Joel Booker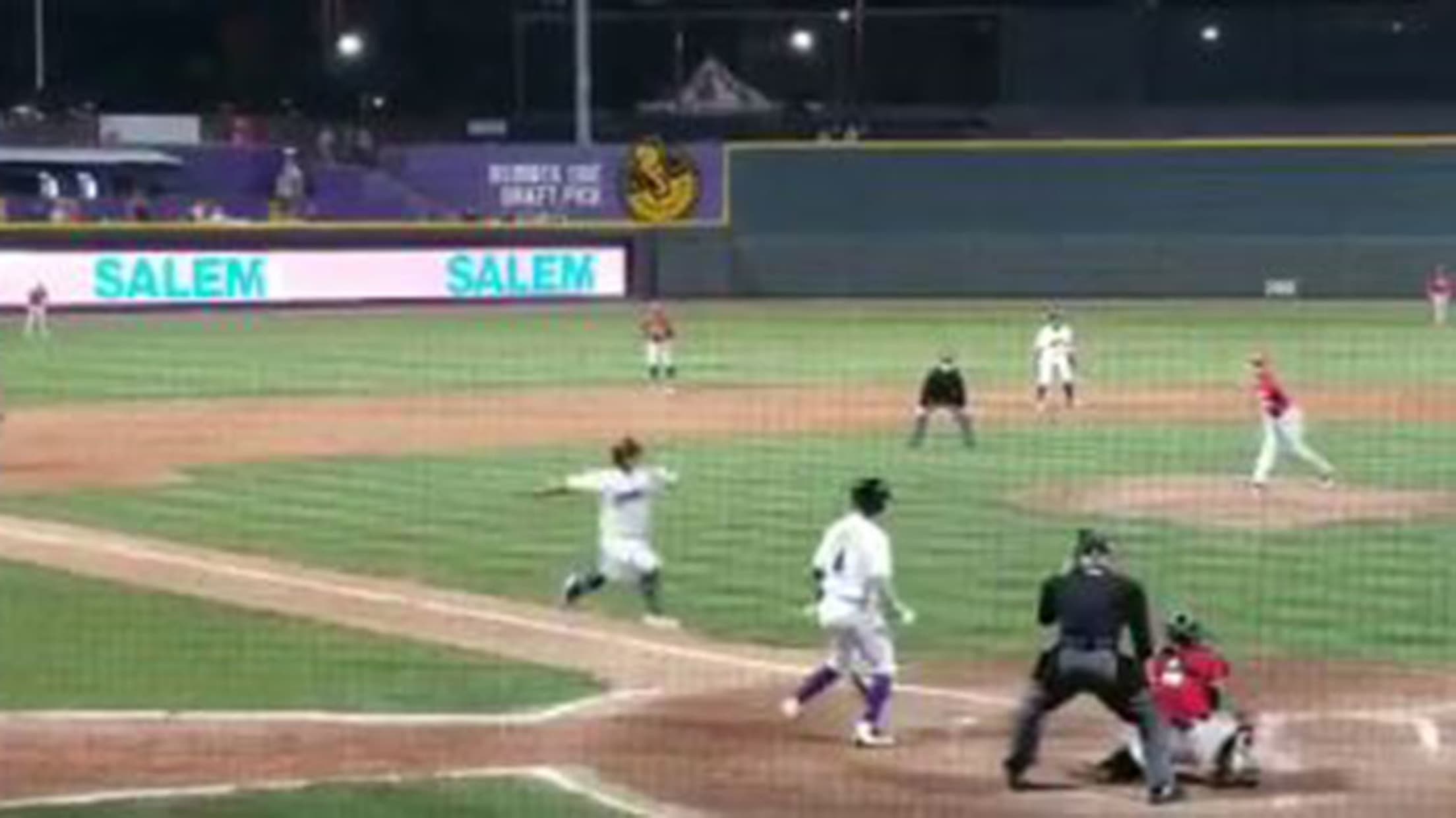 (Chesterton, Eric)
Baseball players play a lot of games over the course of their careers, meaning that they win a lot of games over the course of their careers as well. Among all those games and all those wins, some are more memorable than others.
For Joel Booker and the Winston-Salem Dash, Thursday night's 3-2 win over the Carolina Mudcats was likely of the memorable sort. Tied at 2 with two outs in the bottom of the 10th inning, Booker -- pinch-running for first baseman Gavin Sheets -- took a risk and attempted a straight steal of home:
Wow. Joel Booker STEALS HOME in the 10th, and @WSDashBaseball walk off win in their home opener. Video here: pic.twitter.com/j37p12LdkF

— FutureSox (@FutureSox) April 13, 2018
The walk-off steal of home is obviously a rare event. In the Major Leagues, the last walk-off steal came in Game 3 of the 1997 ALCS when Indians center fielder Marquis Grissom took advantage of some confusion over a missed bunt.
Booker's steal didn't require any confusion. He was just fast and got a great jump, like Jackie Robinson in Game 1 of the 1955 World Series:
It may be a while until we see another walk-off steal of home, but it will certainly be a long time indeed until we see one as smooth.