Who should you cheer for in the World Cup based on your favorite baseball team?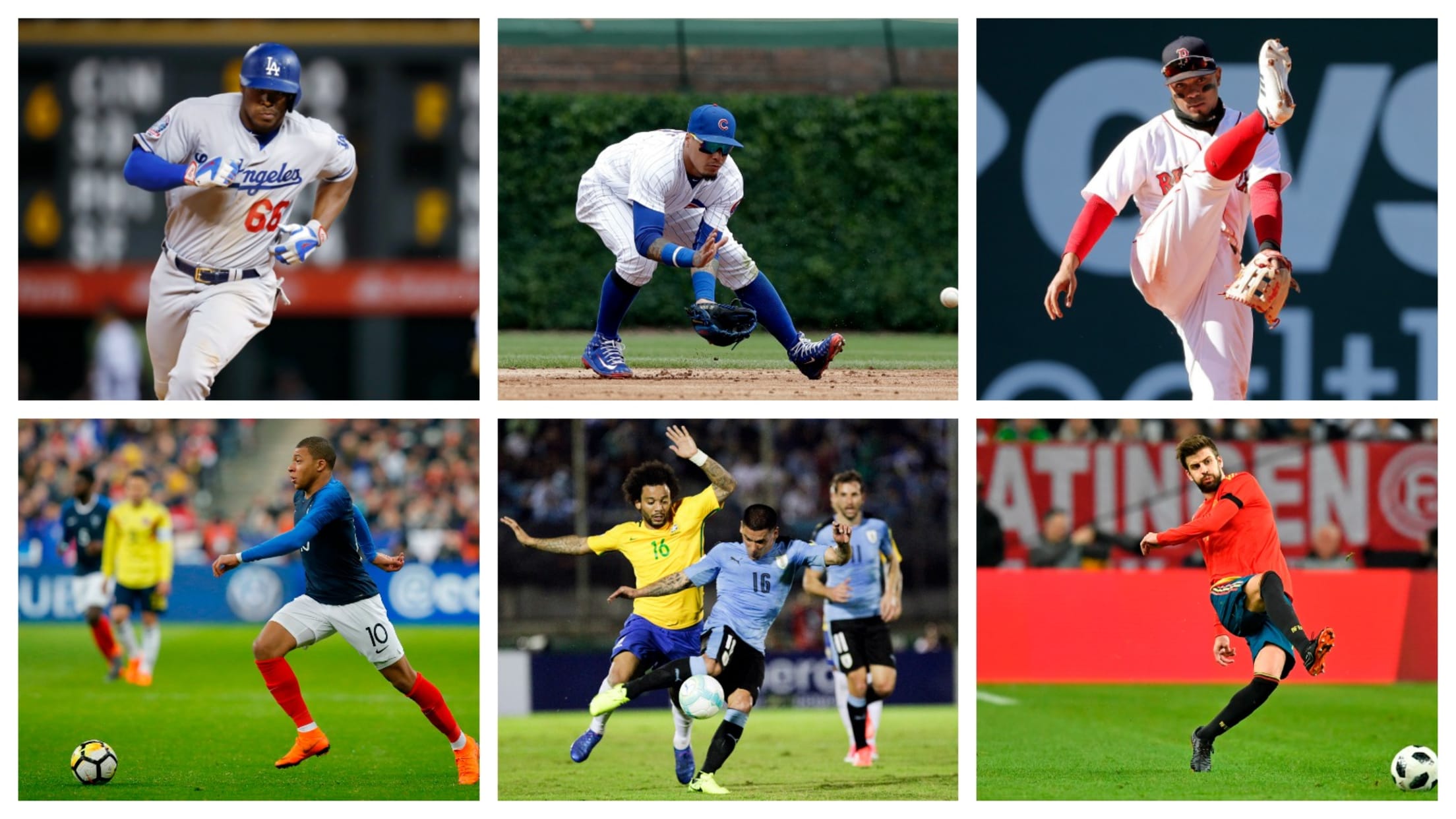 The World Cup: That quadrennial competition that unites the world in a soccer fever is back. But this year, with the United States Men's National Team failing to qualify, many American fans are unsure of who to support. Rather than using a quiz's algorithm or a favorite regional food to guide your undying love, why not your baseball fandom?
Here are each Major League team's best World Cup comps:
Arizona Diamondbacks: Nigeria
An exciting and young team loaded with soon-to-be-stars, Nigeria has the best and most outlandish kits in the World Cup, too.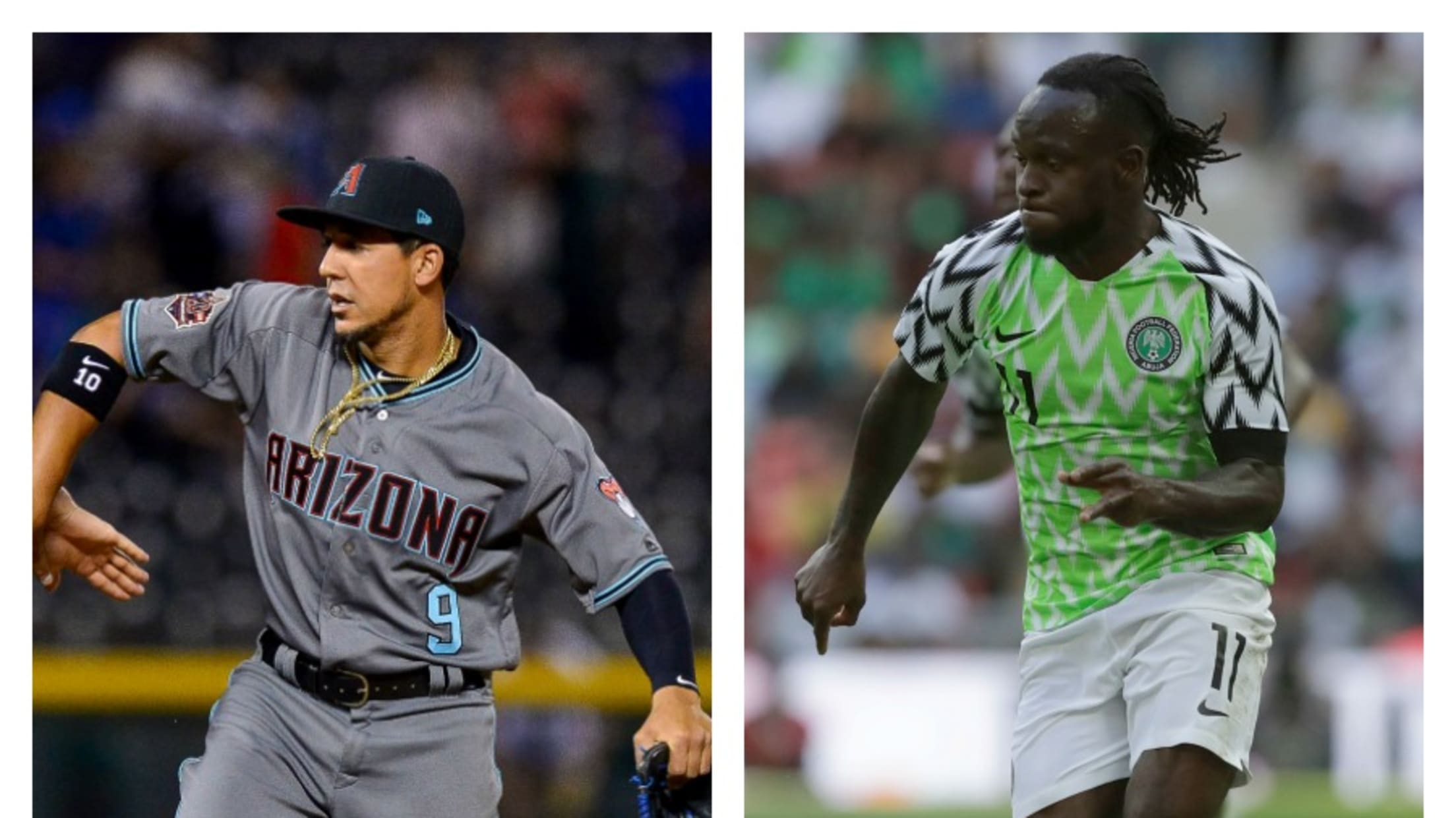 Atlanta Braves: Belgium
Belgium is in the midst of its golden generation, and the Braves' farm system is stacked. Romelu Lukaku, Eden Hazard and Kevin De Bruyne can do things on the soccer field that no one else can -- kind of like what Ozzie Albies , Ronald Acuña Jr. and Luiz Gohara promise the Atlanta faithful.
Baltimore Orioles: Egypt
Forget the rest of the squad: You watch these teams for the magic of a one-man show. Mohamed Salah and Manny Machado are once-in-a-generation talents that demand your attention.
Boston Red Sox: Spain
The Red Sox roster is filled with athletic players who can play anywhere -- just like Spain. Expect fluid, non-stop attacks from both the Red Sox and the Red Fury.
Chicago Cubs: Uruguay
Uruguay's goal-scoring ability goes far beyond Luis Suarez, Edinson Cavani and Giorgian De Arrascaeta and so does the Cubs lineup, which often stretches eight fearsome hitters deep.
Chicago White Sox: Senegal
Both rosters are loaded with lots of exciting, talented pieces, but everything isn't here yet. Michael Kopech's fastball may be the only thing on earth faster than Senegalese winger Sadio Mane.
Cincinnati Reds: Australia
Australia is a team trapped in transition between styles and caught in a difficult group at the World Cup. Sound familiar to the Reds in a perilous NL Central? Australian defensive midfielder Mile Jedinak is also the source of many memes, which makes him bearded version of Joey Votto.
Cleveland Indians: Colombia
Both teams have emerged from World Cup/postseason droughts in recent times to become one of the most feared and dominant teams in the sport. Plus, Francisco Lindor 's ability to do practically everything on the field pairs him quite nicely with Los Cafeteros star, James Rodriguez.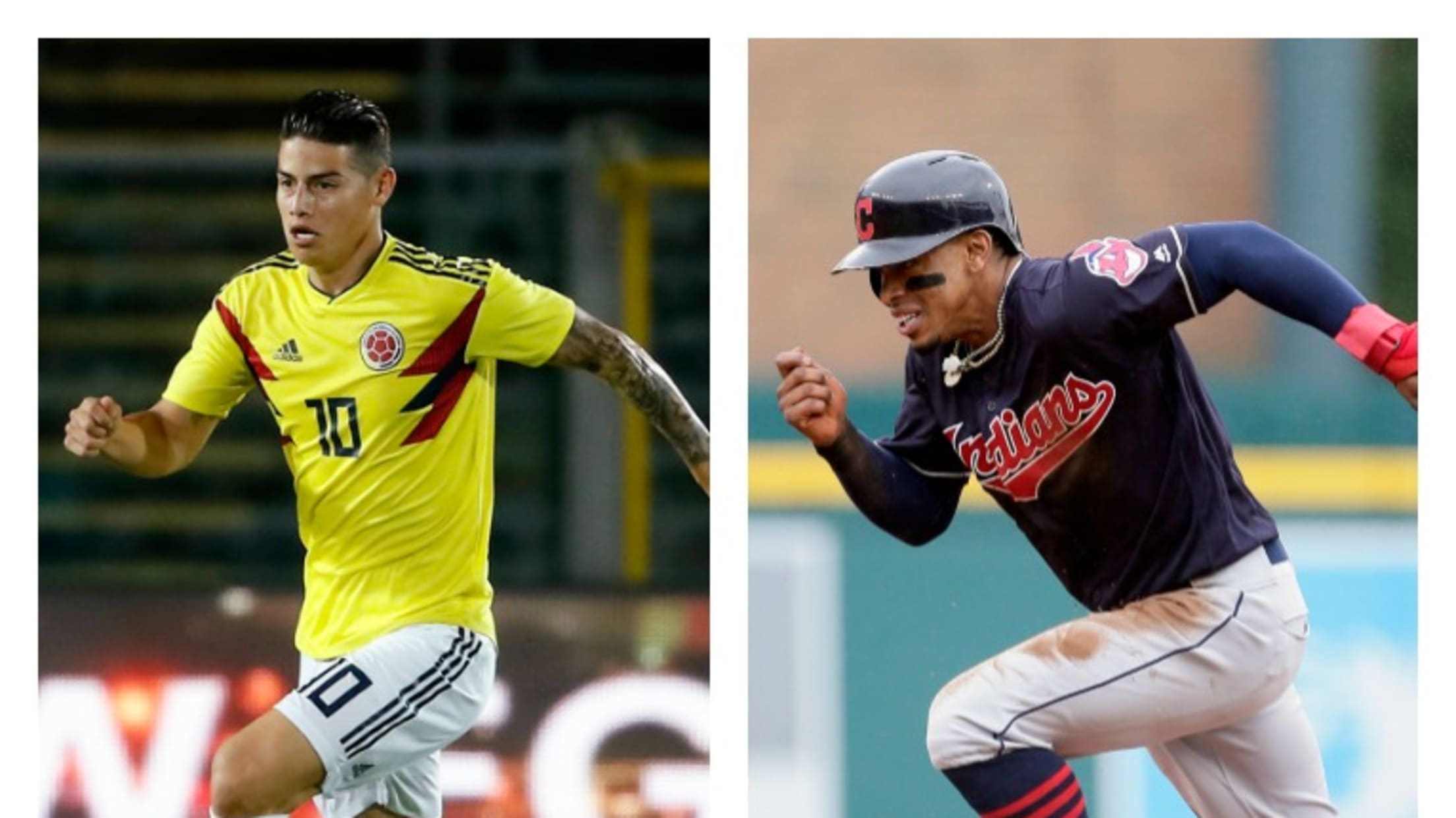 Colorado Rockies: Switzerland
Switzerland has been called a "rugged, route one" team. Given how many dingers fly out of Coors Field, that's basically the Rockies' brand. Plus, the Rocky Mountains and Swiss Alps should be sister mountain ranges -- that's a thing, right?
Detroit Tigers: Panama
Nobody thought that Panama was going to make it out of CONCACAF qualifying, and yet, here they are. Similarly, the rebuilding Tigers are hanging around the playoff races, despite just losing Miguel Cabrera for the year, and spoiling other teams' good fun.
Miami Marlins: Tunisia
In their first World Cup since 2006, the Eagles of Carthage are led by 23-year-old Montpellier midfielder Ellyes Skhiri, who has gone under-the-radar in France and could break out at the World Cup. That sounds an awful lot like the Marlins' rookie Brian Anderson , who has burst on the scene to become a leading candidate for the NL Rookie of the Year.
Houston Astros: Germany
The defending champions are stacked at every position. Germany's most iconic kit from the 1990 World Cup is soccer's version of the tequila sunrise uniform.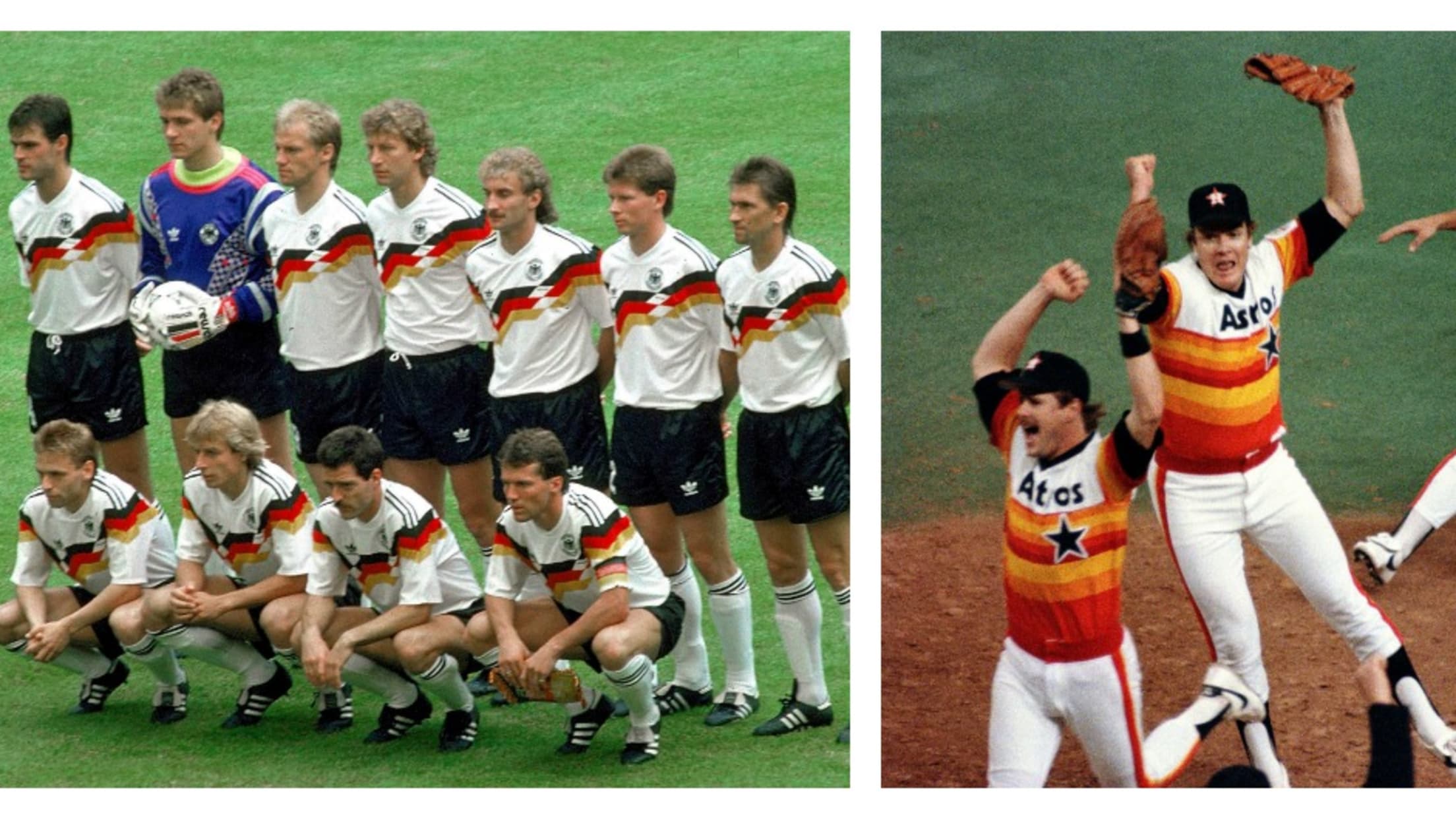 Kansas City Royals: Costa Rica
With a fiercely loyal fanbase behind them, the Royals went to two World Series by focusing on things like defense and baserunning. Costa Rica may set up defensively in the World Cup, but if you like to see the underdog destroy the big boys like many Royals fans do, this is the team for you.
Los Angeles Angels: Argentina
Mike Trout is baseball's one-man, do-it-all-show, much like Leo Messi. Also like Messi, Trout was initially overlooked, though less for his size than his geographic location.
Los Angeles Dodgers: France
France and Los Angeles have stacked rosters, so get ready for highlights galore. N'Golo Kante's do-it-all play in midfield should make you think of an unleashed Yasiel Puig on the basepaths.
Milwaukee Brewers: Serbia
There is technically gifted talent all over the Serbian side, just as the Brewers have a roster filled with athletic players like Christian Yelich and Lorenzo Cain. Serbia could also be knocked out of the group stage or make a run late in the Cup -- mirroring Milwaukee's fight for NL Central superiority.
Minnesota Twins: South Korea
Korea's campaign and the Twins' season could each hinge on the success of one explosive player: Son Heung-min for the Taegeuk Warriors and Byron Buxton for the Twins.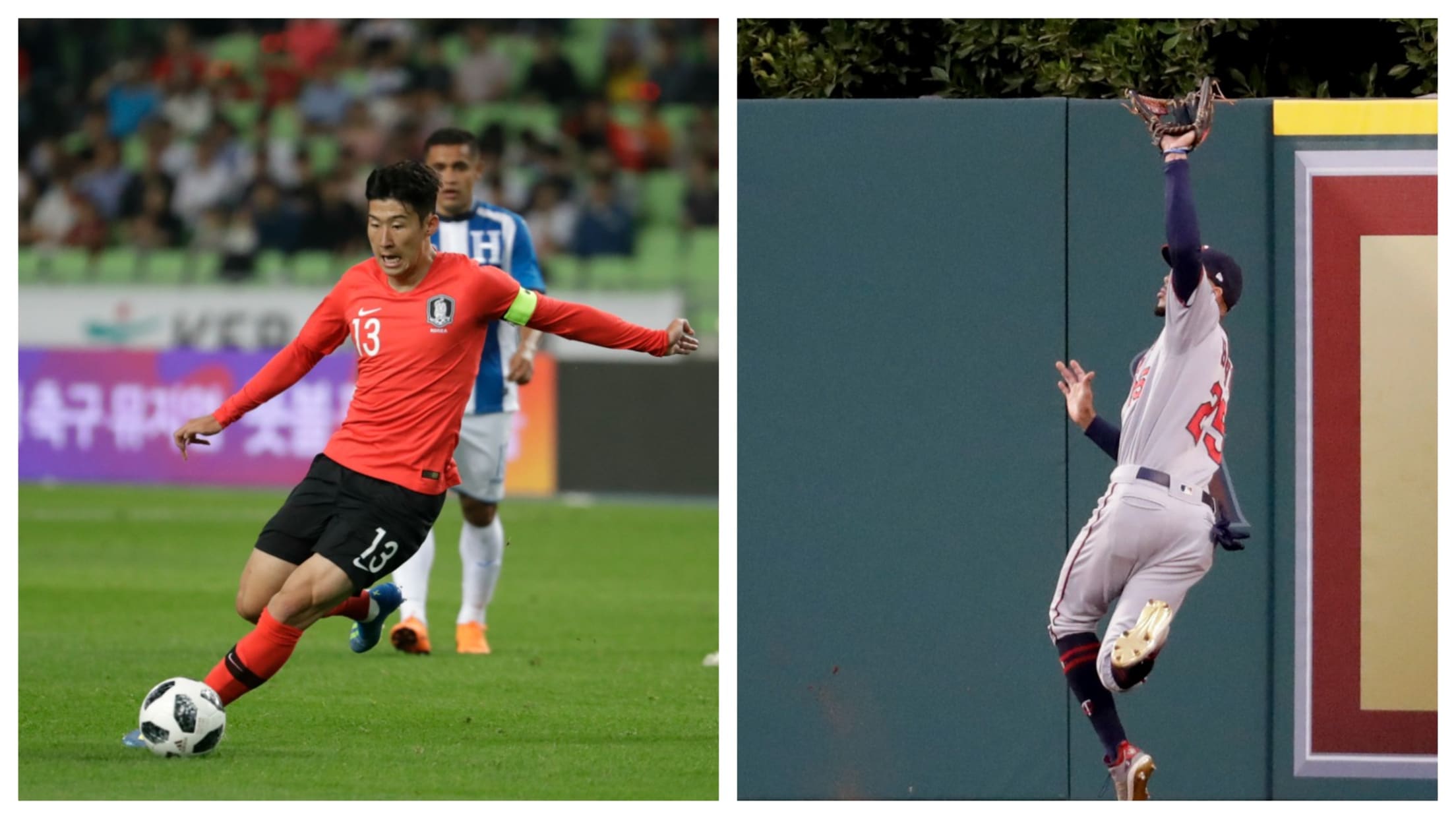 New York Mets: England
A famous, endlessly memable squad that that could go all the way, stoking the passions of their fans, or drop out of the group, drawing the anger of their fans.
New York Yankees: Brazil
The biggest and most popular team in soccer history, paired with the most iconic uniform. Because of that fame, just as many people want to see the team fail as want them to win.
Oakland Athletics: Iceland
The hipster's ballclub of choice. Iceland surprised in the Euros and will look to exploit every small opportunity to grind out a win or a draw. Think the 2002 Moneyball A's, if they played in the frigid northern climes instead of the sunny Bay.
Philadelphia Phillies: Peru
Not only do they wear the Phillies' red and white (with their sash as iconic as the Phillies' star-dotted i's), but Peru is also on the rise back to footballing glory.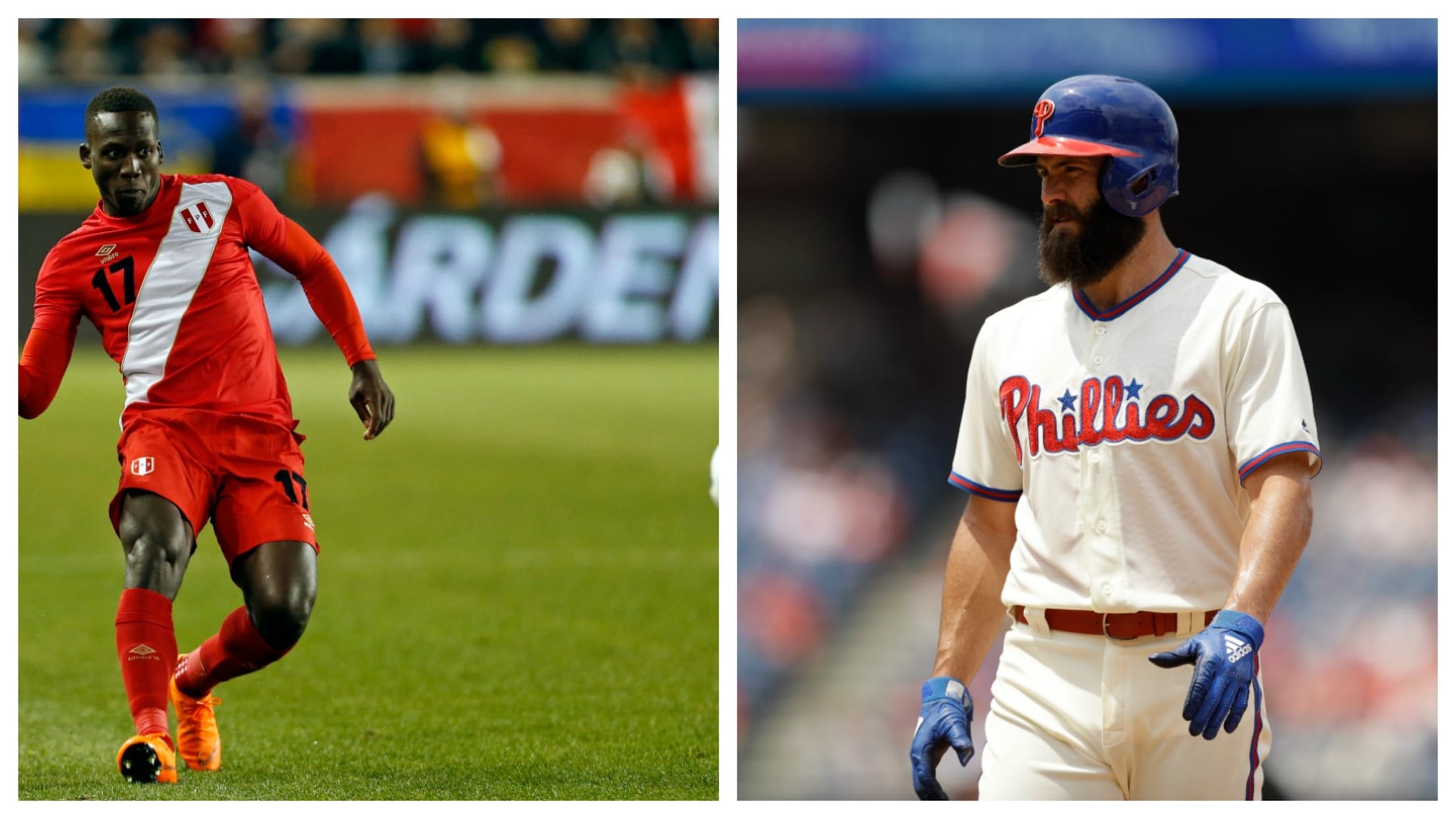 Pittsburgh Pirates: Sweden
A hard-fighting, tough team that may not go far in the World Cup, but will compete. Sadly, as Pirates fans miss the exploits of Andrew McCutchen in center field, Sweden can no longer look forward to Zlatan Ibrahimovic at striker.
St. Louis Cardinals: Mexico
The team with the "best fans in baseball" is a good match for "America's Other Team" … unless you consider them your biggest rivals. Half-beloved, half-despised by rival fans, both of these teams split fanbases.
San Diego Padres: Iran
Both teams are on the upswing -- Iran is in its second consecutive World Cup -- and the Padres have Christian Villanueva having a breakout year while players like Fernando Tatis Jr. are on the way. Unfortunately, both don't have all the pieces yet and will be looking to play spoiler.
San Francisco Giants: Croatia
Talented but aging players like Ivan Rakitic and Luka Modric lead a Croatia team whose last best chance may be this year. The Giants, who added Andrew McCutchen and Evan Longoria to a squad led by Buster Posey and Madison Bumgarner , hope to squeeze out one more title before the competitive window closes is in a similar place.
Seattle Mariners: Poland
Poland is a high-scoring team that has been constantly tinkering and changing tactical shapes in hopes of making the best of a talented roster. Does that not sound like the Mariners and Jerry Dipoto's love of a challenging trade? Just as the Mariners are unexpectedly battling for the AL West title this year, Poland has the talent to surprise in the World Cup.
Tampa Bay Rays: Morocco
Morocco is surprisingly good for a quote-unquote small team. After a long absence from the World Cup, Morocco is in position to succeed thanks to its manager's willingness to move players to brand-new positions, as Romain Saiss has stepped into central defense. Remember when the Rays decided to start games with their relievers?
Texas Rangers: Japan
A solid, if unspectacular team, Japan is led by the supremely undervalued Shinji Okazaki, which is what we were saying about Adrián Beltré a few short years ago.
Toronto Blue Jays: Denmark
You heard it here first: Denmark's Kasper Dolberg is going to become soccer's version of the incredibly hyped Vlad Guerrero Jr.
Washington Nationals: Portugal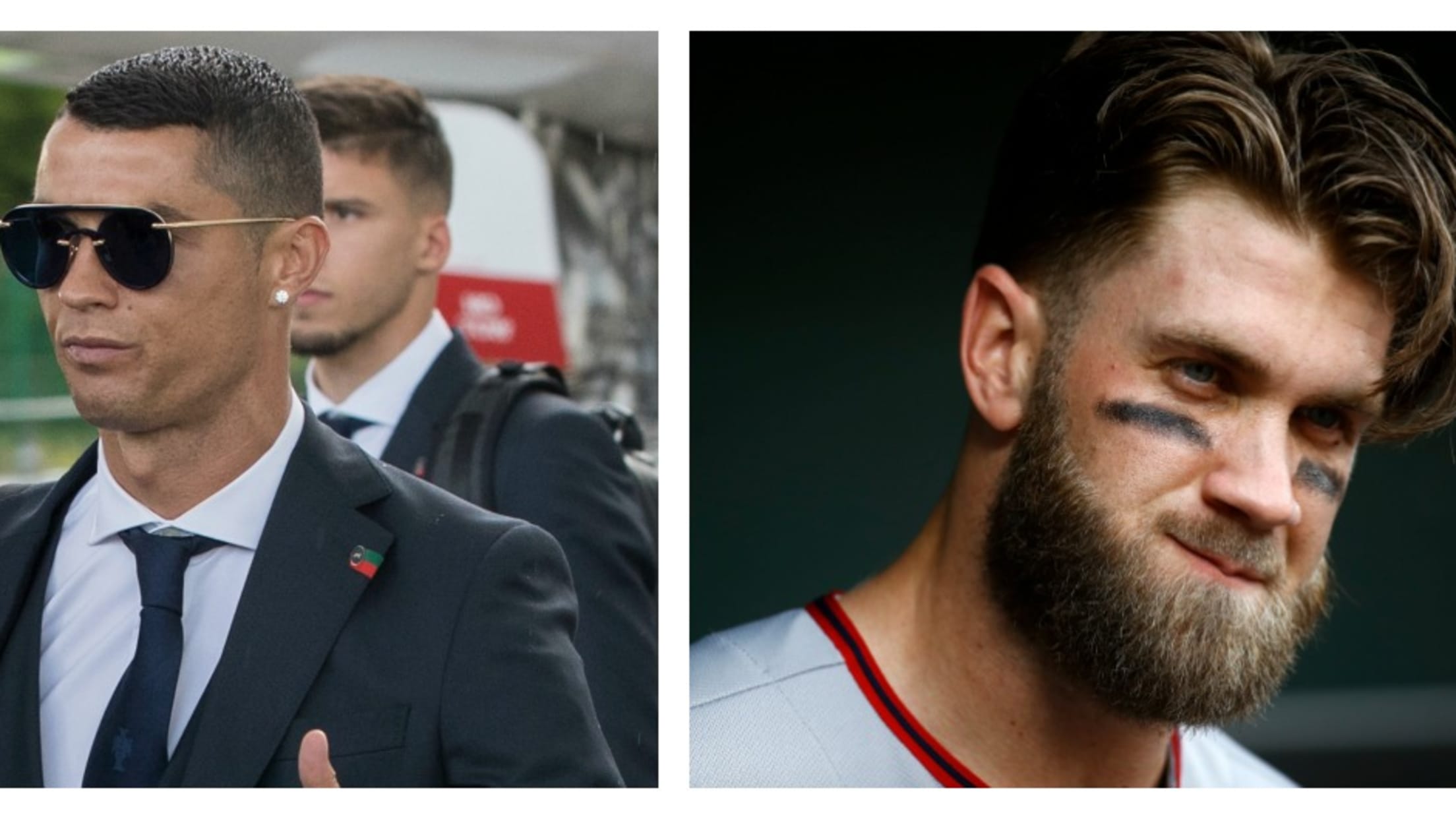 If the Angels and Trout are Argentina, then Bryce Harper and the Nats must be the Cristiano Ronaldo-led Portugal. With Portugal coming off a Euros victory in 2016 and the Nats in the middle of their competitive window, they're both hoping to win it all this year.