Attention, America: You all now get free tacos from Taco Bell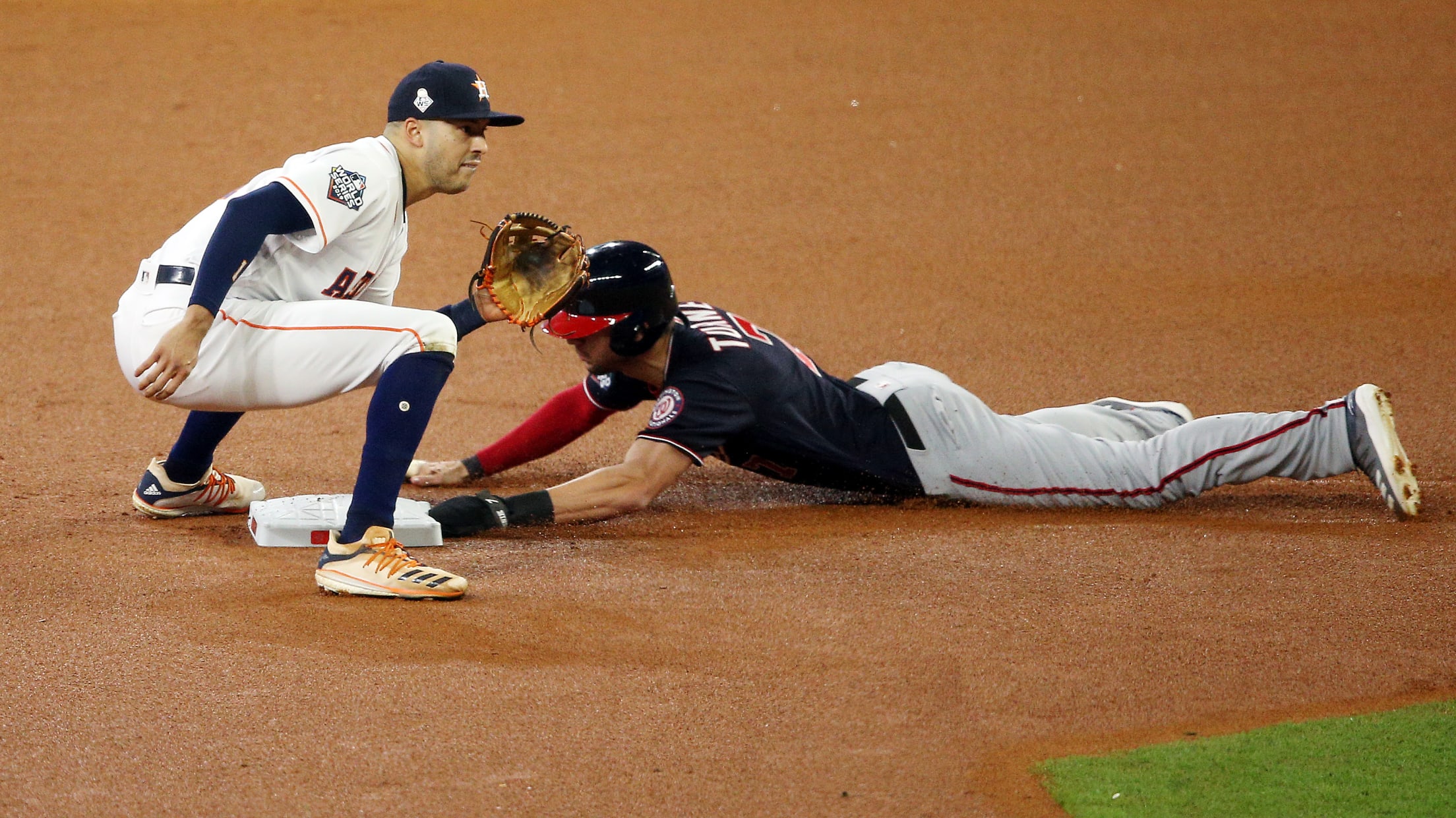 Tacos are delicious, and now you -- yes, you -- can have one for free.
Yes, totally free, all thanks to the Washington Nationals' Trea Turner, who swiped second base a few pitches into Game 1 of the World Series against the Astros on Tuesday night. After reaching on an infield hit, the fleet-footed Turner did this:
Trea "Taco" Turner.

(MLB x @TacoBell) pic.twitter.com/w7u4MBbq7u

— MLB (@MLB) October 23, 2019
It's impressive that Turner got this out of the way quickly, because who knows? This World Series could have gone on for a few hours -- or games, even -- without a stolen base being recorded, which would've meant no free taco.
But instead, as part of MLB's longstanding Steal a Base, Steal a Taco World Series promotion, there will be free tacos. A Doritos® Locos Tacos, to be specific, which fans can pick up at participating Taco Bell locations across the United States on Wednesday, Oct. 30 -- to help fuel you during your last-minute Halloween festivities.
.@TreaVTurner stole a base in the World Series™, which means you get to steal a free Doritos® Locos Tacos. Assemble at participating Taco Bells on October 30 from 2-6 PM, or order online or on the app all day to claim yours.

— Taco Bell (@tacobell) October 23, 2019
Teams in this article:
Players in this article:
Topics in this article: