Attention, America: You all now get free tacos from Taco Bell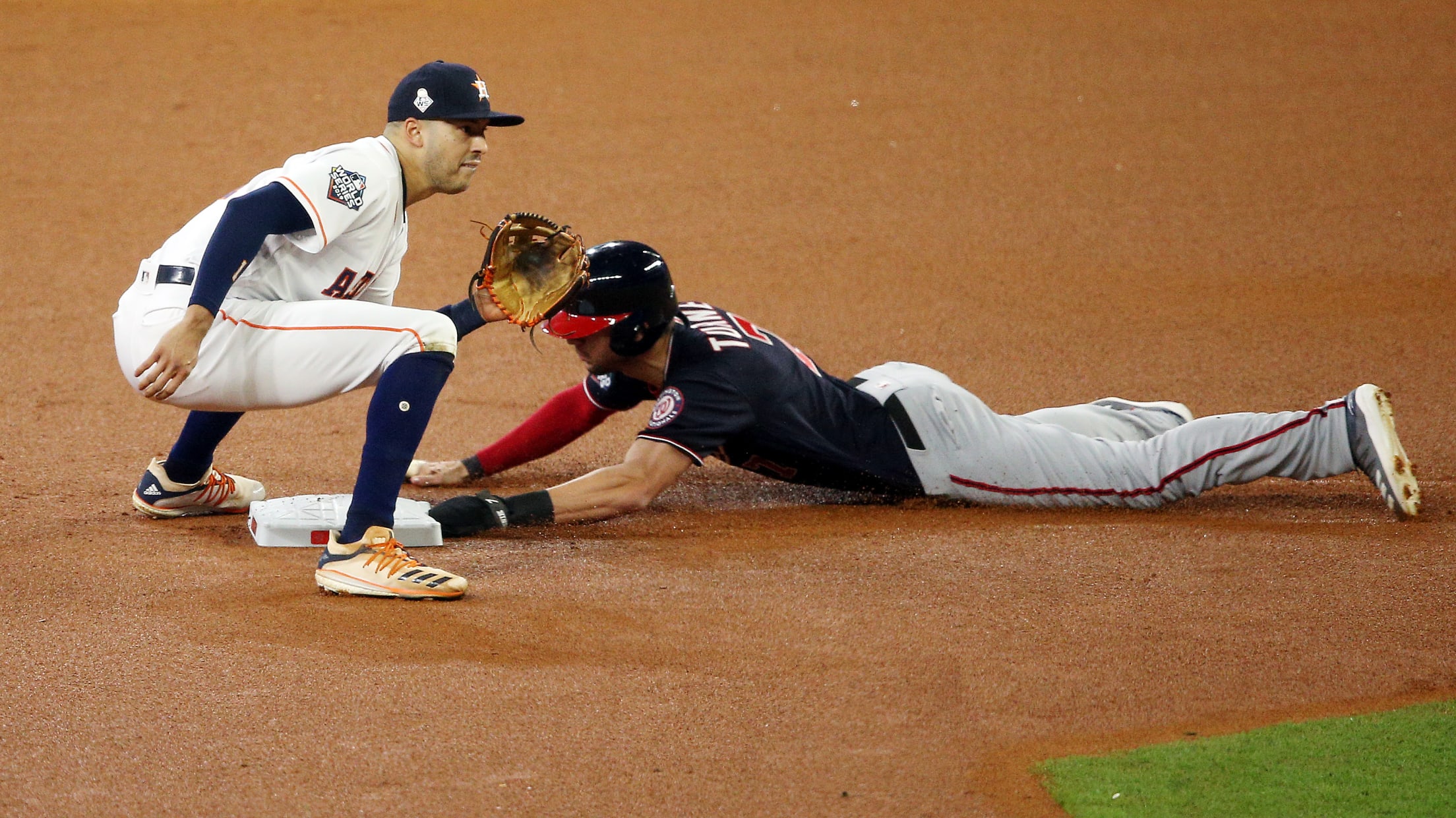 Tacos are delicious, and now you -- yes, you -- can have one for free.
Yes, totally free, all thanks to the Washington Nationals' Trea Turner, who swiped second base a few pitches into Game 1 of the World Series against the Astros on Tuesday night. After reaching on an infield hit, the fleet-footed Turner did this:
Trea "Taco" Turner.

(MLB x @TacoBell) pic.twitter.com/w7u4MBbq7u

— MLB (@MLB) October 23, 2019
It's impressive that Turner got this out of the way quickly, because who knows? This World Series could have gone on for a few hours -- or games, even -- without a stolen base being recorded, which would've meant no free taco.
But instead, as part of MLB's longstanding Steal a Base, Steal a Taco World Series promotion, there will be free tacos. A Doritos® Locos Tacos, to be specific, which fans can pick up at participating Taco Bell locations across the United States on Wednesday, Oct. 30 -- to help fuel you during your last-minute Halloween festivities.
.@TreaVTurner stole a base in the World Series™, which means you get to steal a free Doritos® Locos Tacos. Assemble at participating Taco Bells on October 30 from 2-6 PM, or order online or on the app all day to claim yours.

— Taco Bell (@tacobell) October 23, 2019
Adrian Garro joined MLB.com in 2016. Throughout his travels, both Bartolo Colon and Vin Scully have placed their hands on his shoulders. Not at the same time, though. That'd be amazing.
Teams in this article:
Players in this article:
Topics in this article: