Honestly, now I just really want to eat one of these Baby Shark doughnuts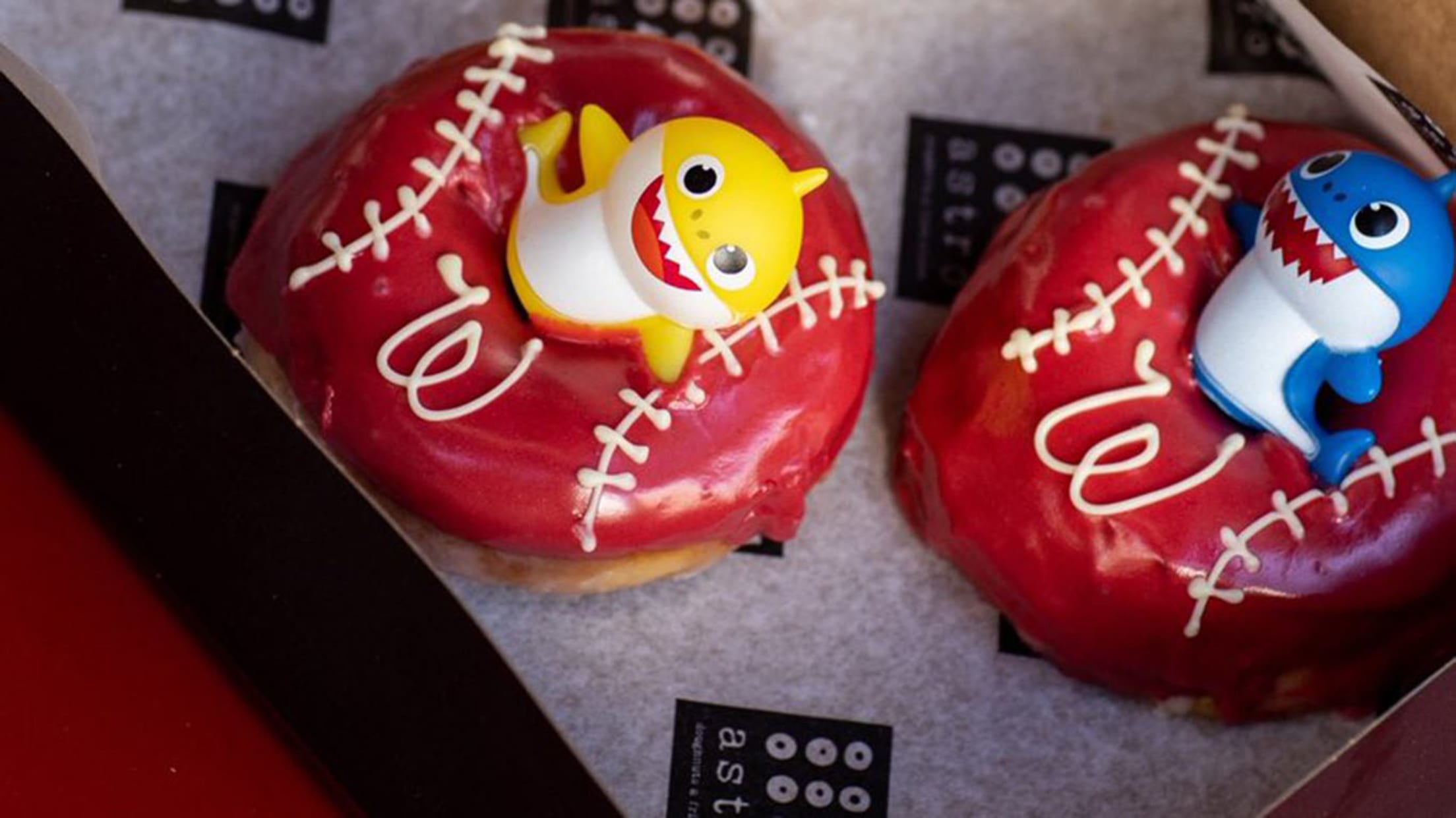 On Tuesday night, the Nationals will play in a World Series game for the first time in franchise history when they visit Houston to face the Astros. So, it's no surprise that Washington, D.C., is pumped up to see what their team can do.
What that looks like on the ground is ... well, it's just a lot of Baby Shark. That's right: The popular children's song has become an odd and unlikely anthem for the team. Yet, here we are. Wherever the Nationals go, Baby Shark follows, whether it's Nationals Park or out around town, and all because backup outfielder Gerardo Parra changed his walkup music as a favor to his kids.
Given that that's where we are -- where a children's song is a World Series pump-up jam -- it's not too much of a surprise that all of D.C. is hungry for some Baby Shark. To feed that hunger, there are now Nationals-themed Baby Shark doughnuts, apparently.
We're going to the World Series doo doo doo doo doo doo 🦈 Our special raspberry & white chocolate @Nationals 🍩 will be available for pre-order (with 24 hours notice) at our G Street shop on game days ⚾️ Order for your watch parties via our website 📸 by Jennifer Chase pic.twitter.com/ygaOOPbArh

— astro doughnuts (@AstroDoughnuts) October 18, 2019
With a name like Astro Doughnuts, this establishment likely had some explaining to do in D.C. to reassure fans that they don't have divided loyalties. By making sure that Nats fans can properly cheer on their team while enjoying delicious doughnuts, they've probably put some fears to rest.
Teams in this article:
Topics in this article: