Get out your telescopes because this bat flip is currently orbiting deep space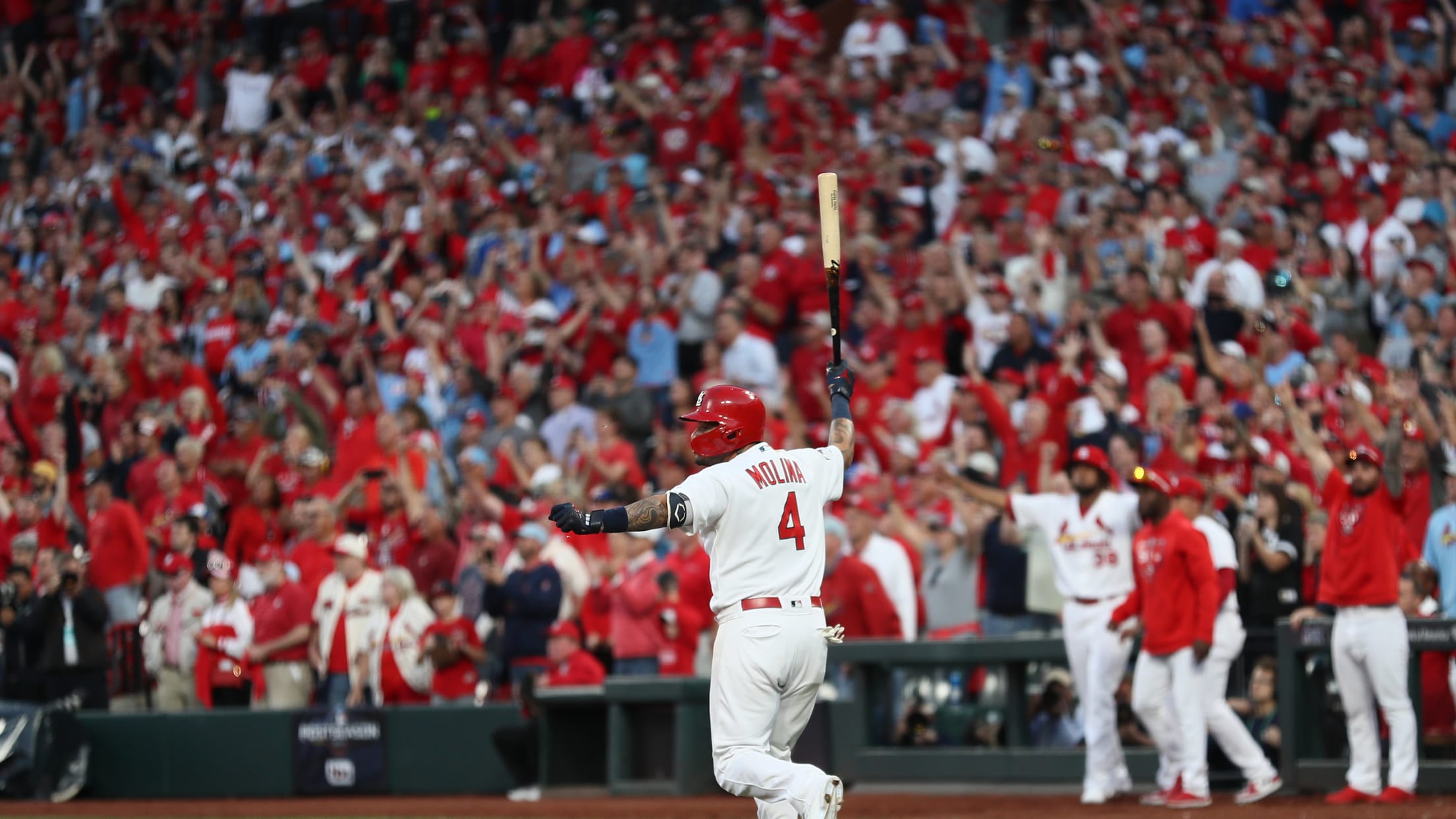 Yadier Molina -- who has seemingly been getting game-winning RBIs for the Cardinals since life began -- got another one to end Game 4 of the NLDS on Monday night. And after the winning run scored, the 37-year-old catcher lifted his bat, got a good hold of the handle and chucked it as far as he could into the St. Louis night.
If you own a telescope, get it out now. You might see the lumbericious projectile orbiting earth sometime during the next few weeks.
Good-bye baseball bat, thank you for your service.
Tie it. Win it. Toss it. pic.twitter.com/wEbwUhcFXs

— Cut4 (@Cut4) October 7, 2019
I don't think I've ever seen a more satisfying bat flip. And I will not be satisfied until every bat flip is this satisfying. Satisfied?
Good.
Teams in this article:
Players in this article:
Topics in this article: