Yasiel Puig is the hottest player in baseball and he is loving every minute of it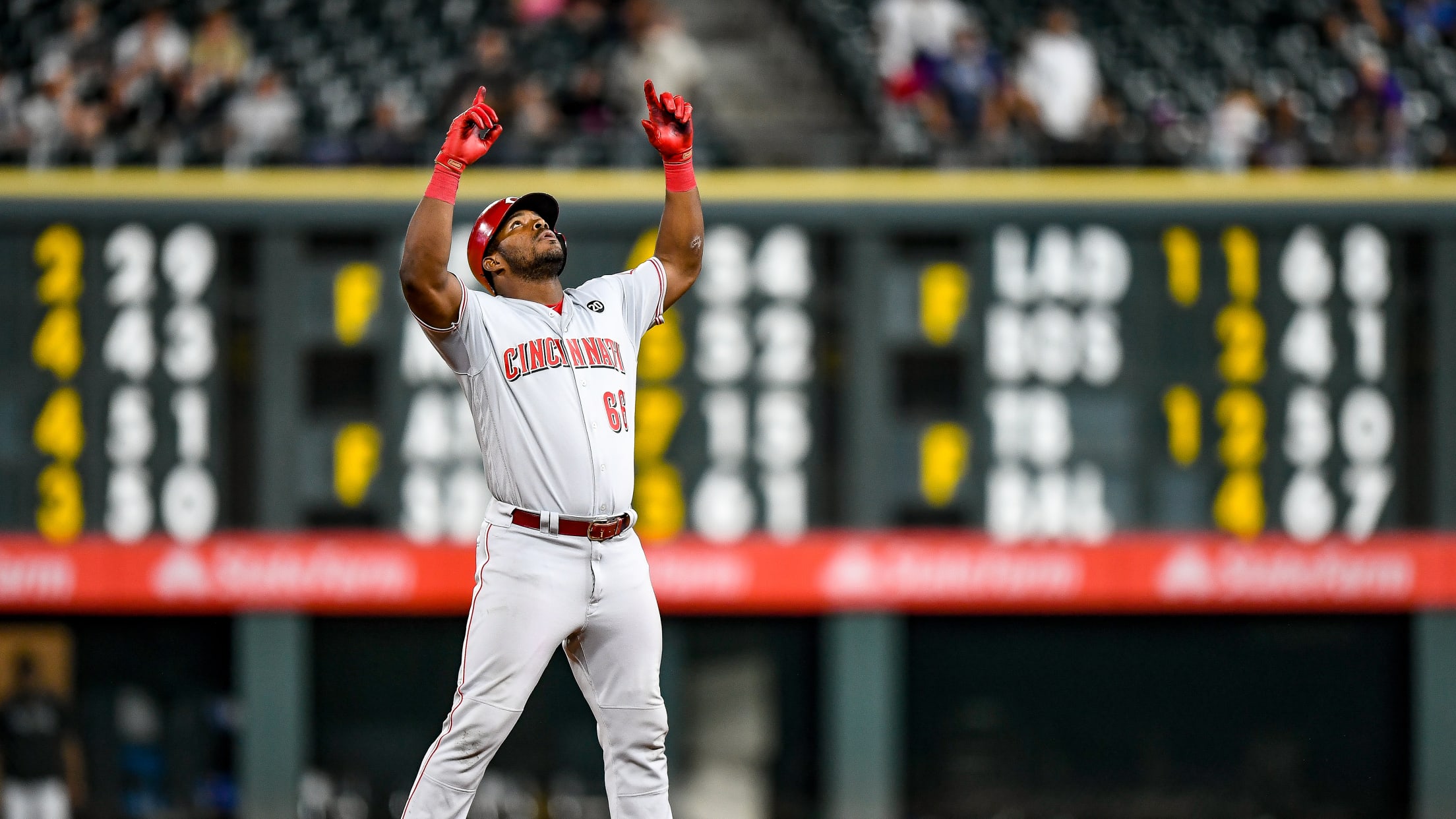 Yasiel Puig was a Reds superstar before he ever played a single game. Traded by the Los Angeles Dodgers during the offseason, the exciting, sometimes maddening outfielder was the biggest name the Reds had acquired in a trade since arguably Ken Griffey Jr. in 2000.
He immediately warmed himself to the fans. All winter long, he made himself at home. He rocked Cincy gear, even if his new city was a lot colder than his old one.
everyone: OMG POLAR VORTEX

Puig: nbd pic.twitter.com/drLUtu5Egd

— Cespedes Family BBQ (@CespedesBBQ) January 31, 2019
Unfortunately, cold was also a perfect description of Puig's performance in the early part of the season. Sure, he still managed to make plenty of headlines -- appearing in Renaissance-style photographs of baseball brawls and continuing baseball's very best beef with Madison Bumgarner -- but rarely was his bat doing the talking. It seemed that Puig the Superstar was gone, to be replaced by Puig the Fun But Ultimately Forgettable.
But that's all changed. In the last month, Puig has become the hottest hitter in baseball. His numbers resemble Mike Trout at his best: He's hitting .372 in those four weeks, blistering the ball all over the park. That includes 11 home runs, some of them absolute moonshots:
The most recent came on Monday night, when Puig went deep in the Reds' 6-3 win against the Cubs -- and spent so long admiring it that he almost forgot how to walk. I guess Puig can surprise even himself with his abilities:
Through it all, he's remained positively Puig, too. The Wild Horse hasn't abandoned his fun-loving ways or taken it down a few notches to find his stride. He's still the bat-licking guy we all know and love.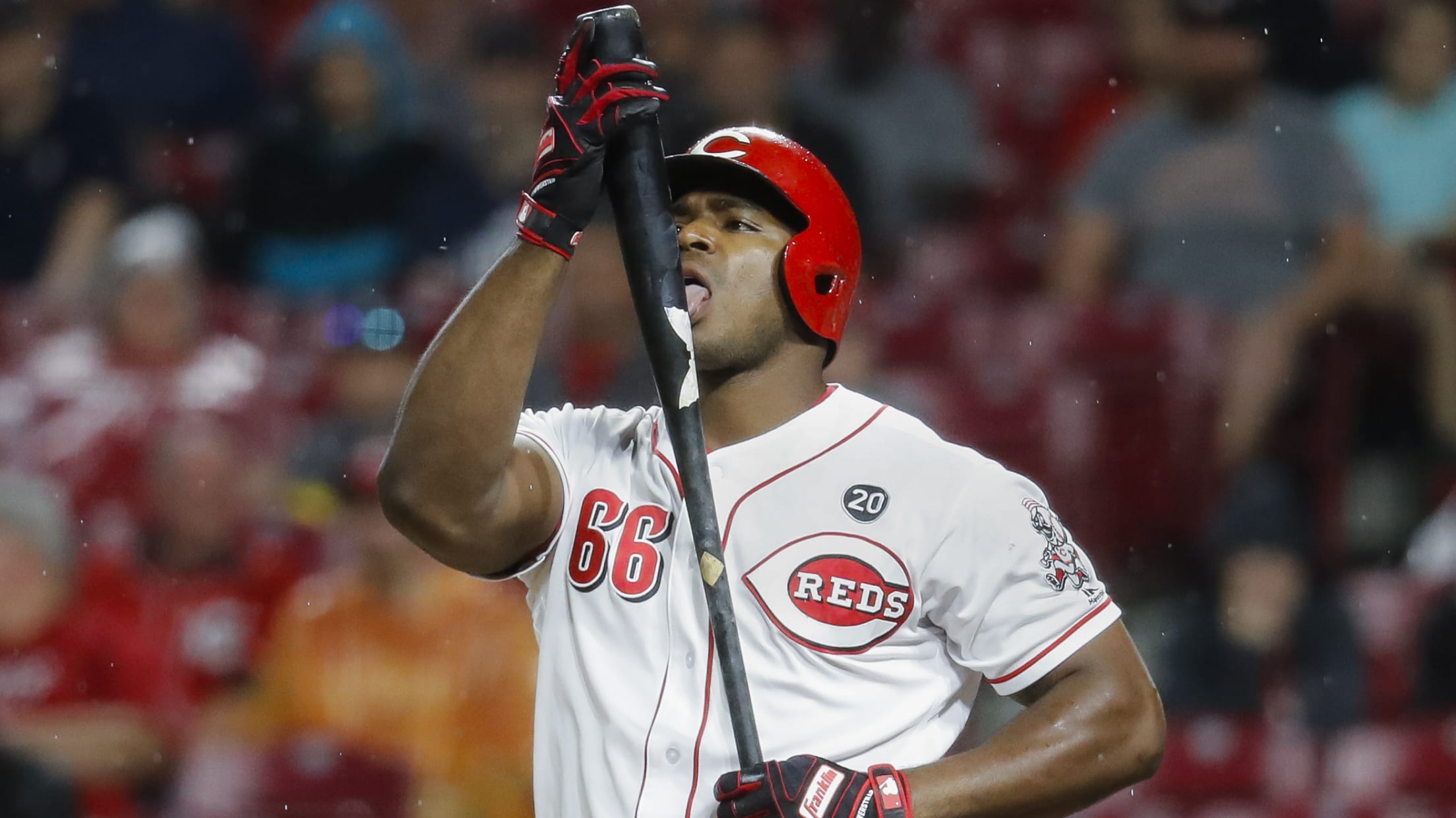 He'll hang out in the background of post-game interviews because, well, shouldn't all cameras be on Puig at all times?
He dares baserunners to give his arm a chance. And no, I don't mean in some figurative way. I mean, he will literally stare at a baseball on the outfield ground and see if he can convince the runner to take second, as Puig did when Brian Dozier hit a single in June: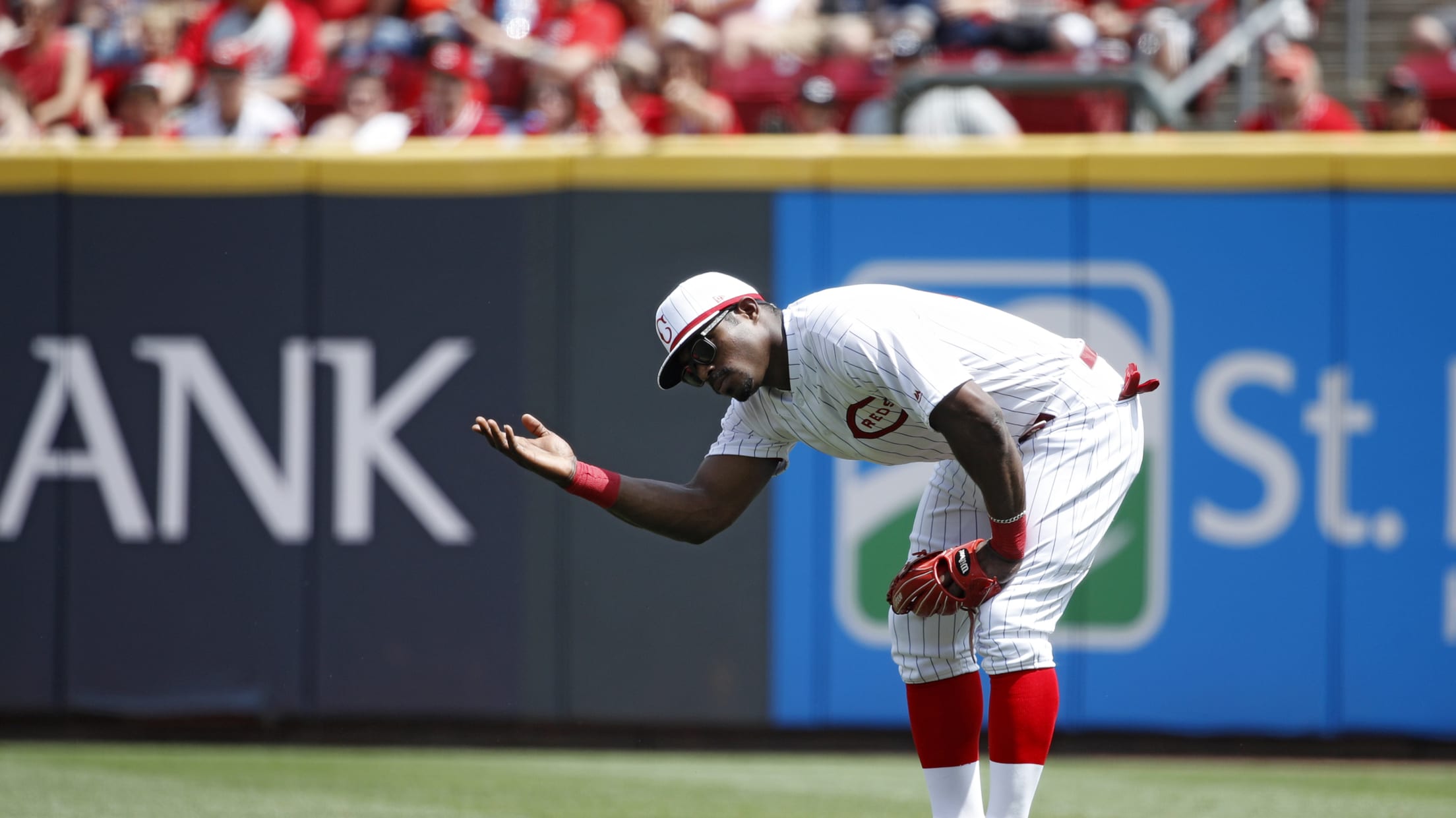 He'll happily cavort around in sleeveless jerseys, looking every bit a buff-as-heck fashion icon and, befitting his Wild Horse nickname, pushing for every extra base possible.
How many other baserunners would have happily stood on third base and waited for the next opportunity to score rather than running with the ball a few feet away in the infield?
Already unlike anyone in the sport, now Puig is playing like no one else, either. And it couldn't have come at a better time.
Thanks to a tight NL Central, where no team seems to want to take control, the Reds are still in the postseason hunt. They may be in the bottom of the division currently, but they're only 5 1/2 games out of first place, and 3 1/2 out of a Wild Card spot. With Puig tearing it up, transforming himself into the hottest player in baseball -- one with a mohawk and an infectious joie de vivre -- things might get even more interesting in Cincinnati.
Michael Clair writes for MLB.com. He spends a lot of time thinking about walk-up music and believes stirrup socks are an integral part of every formal outfit.
Teams in this article:
Players in this article:
Topics in this article: