The Reds-Dodgers blockbuster reunited Yasiel Puig with his best friend and hitting coach, Turner Ward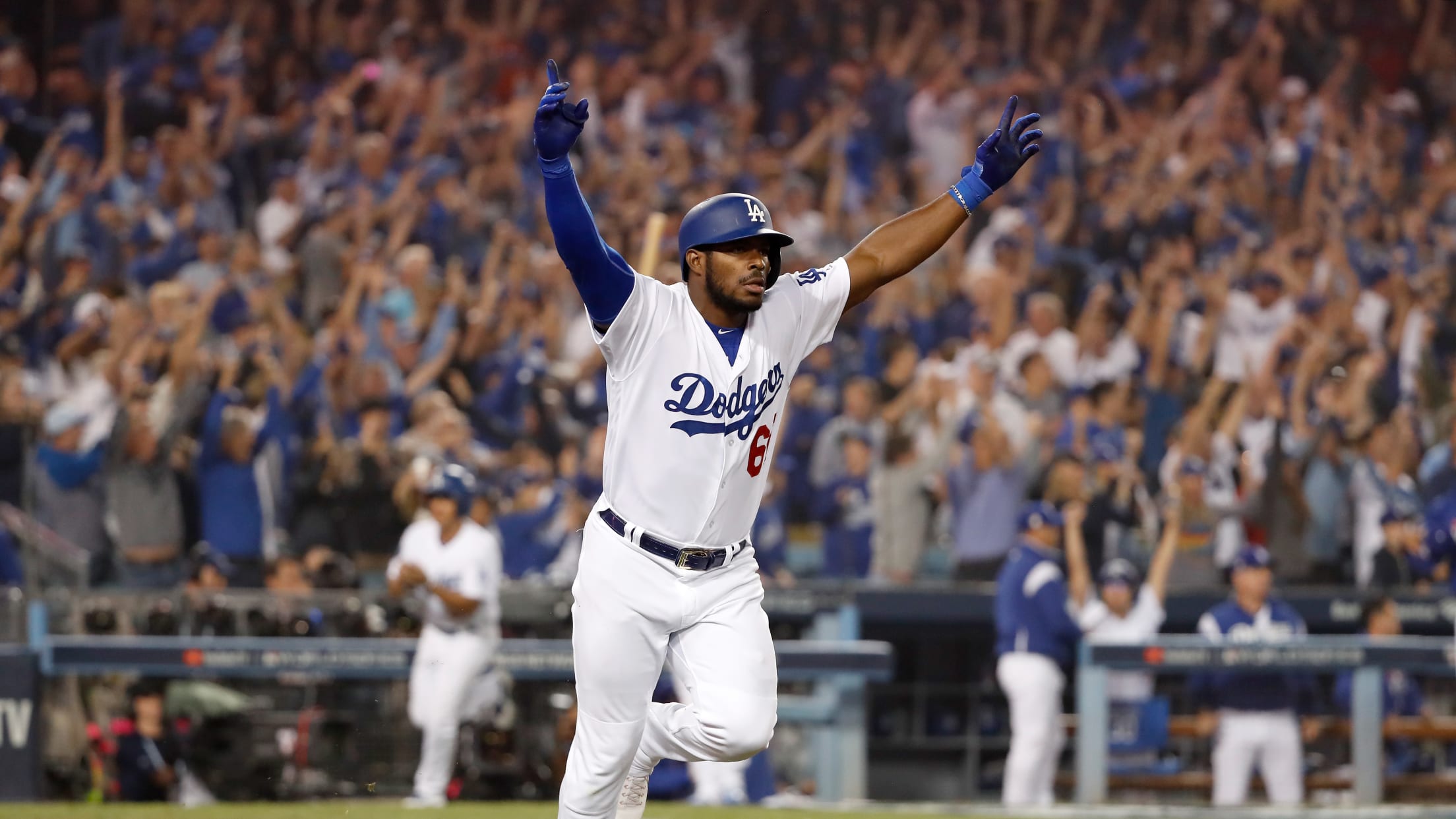 in Game Four of the 2018 World Series at Dodger Stadium on October 27, 2018 in Los Angeles, California. (Sean M. Haffey)
When it was announced last month that Turner Ward would be leaving the Dodgers to become the Reds hitting coach, a lot of us had the same thought: What about his beloved pupil Yasiel Puig? Puig and Ward had developed quite the close relationship over the last few seasons and it would be awfully sad to no longer see their adorable antics in the dugout on a regular basis.
But fear not! The baseball world was gifted an early Christmas present on Friday with the news that Puig would be reunited with Ward, after all. Puig is part of a larger trade sending Matt Kemp, Alex Wood and Kyle Farmer to Cincinnati for Homer Bailey and Reds prospects Jeter Downs and Josiah Gray.
After six seasons with the Dodgers, Puig will head to the Reds, where he will likely be the starting right fielder and slot into the middle of their lineup with Joey Votto and Eugenio Suárez. He can certainly look forward to playing his home games in hitter-friendly Great American Ball Park -- something his friend Ward will surely help him take full advantage of. When Ward and Puig are not in the cage or doing drills, however, Reds fans can expect to see them showing plenty of affection for each other in the dugout:
It's no secret that Puig likes to have fun on the diamond. Ever since his electric debut in 2013, he's made our jaws drop with awe from his natural talents just as much as he's made us laugh at his elite goofball style of play. From his bat flips to his tongue waggles, there are very few players in baseball more enjoyable to watch than the man known as the Wild Horse:
There are a lot of reasons to be excited about Puig joining the Reds, but his reunion with Ward will truly be one of the most heartwarming stories of 2019.
Turner Ward: "Puig is going to bring some excitement to the club."

He said he just got off the phone with Puig.

— Jorge Castillo (@jorgecastillo) December 21, 2018
Teams in this article:
Players in this article: