In Short Order: Do the Brewers have baseball's most well-rounded outfield?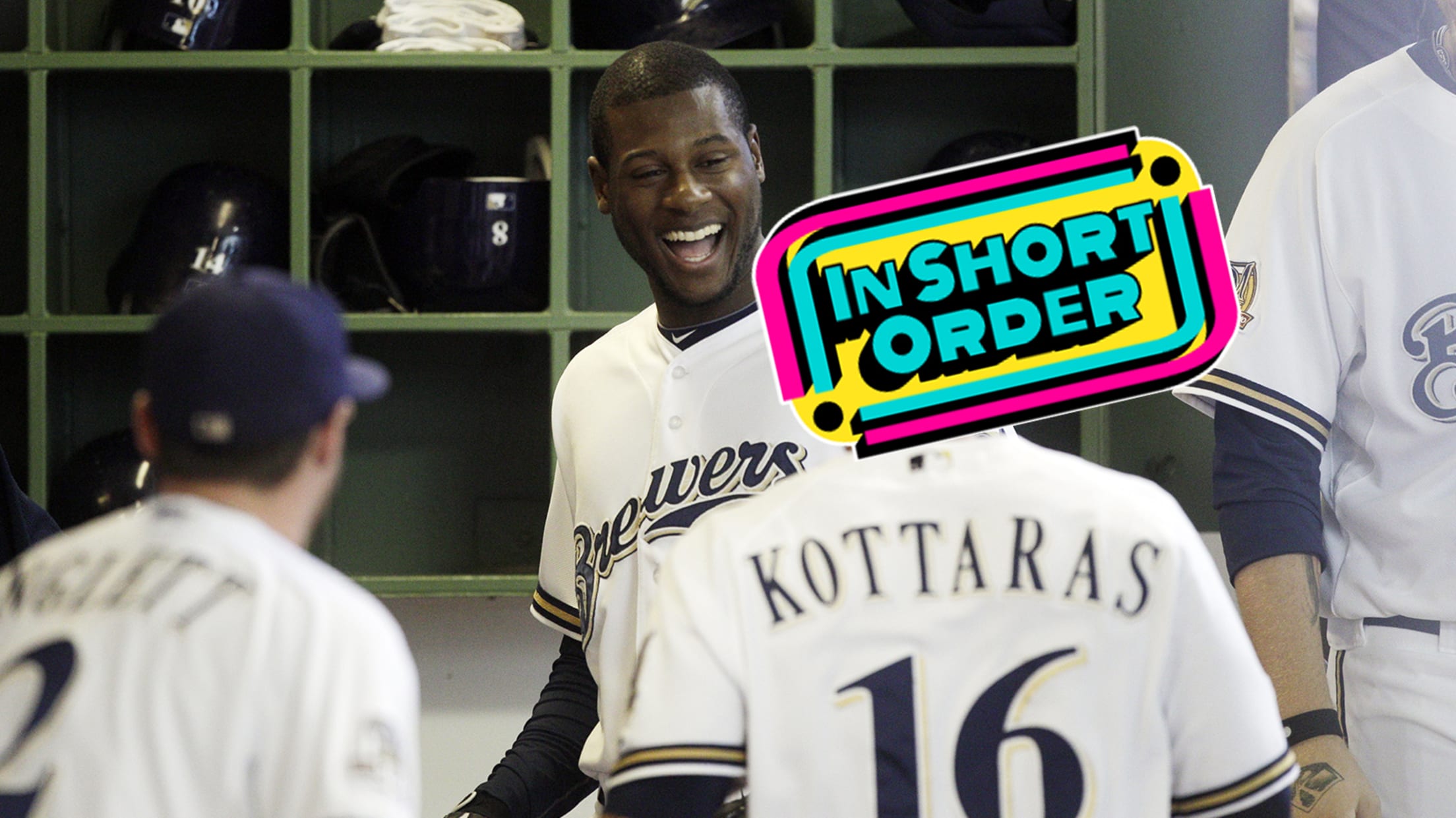 Milwaukee Brewers' Lorenzo Cain celebrates with teammates after hitting a home run during the second inning of a baseball game against the Florida Marlins Sunday, Sept. 26, 2010, in Milwaukee. (AP Photo/Morry Gash) (Morry Gash/AP)
Welcome to In Short Order, a weekly look at all the baseball that I like and can't stop obsessing over. We'll mostly live at the edges of the game; at the intersection of the weird, the fun and the esoteric. Oh yeah, and hair.
The Brewers had a solid outfield last year, with Ryan Braun, Keon Broxton and Domingo Santana combining for 67 home runs and 48 stolen bases. Unfortunately, that wasn't good enough for the surprising Brewers to make the postseason.
So, just as they have cashed in the chips for CC Sabathia and Zack Greinke in the past, the team swooped in for the Marlins' Christian Yelich and signed Lorenzo Cain in about the span of time it takes for your delivery order to show up.
All of a sudden, that outfield is perhaps the best in baseball -- even with 50 of those homers now relegated to the bench or Minor Leagues. Braun even recently joked about moving to second base.
Let's pump the brakes a bit on Ryan Braun to 2B. Upon further review, sounds like just something he offered in passing to make clear he's open to anything that's not third. Maybe they'll try it this spring, but Braun is highly unlikely to be Milwaukee's 2B in 2018.

— Adam McCalvy (@AdamMcCalvy) January 28, 2018
The Brewers outfield may not be the most defensively gifted -- the Red Sox's trio can run down most anything in the air. Nor are they the most powerful -- that title will likely belong to the Yankees.
Even with Santana and Broxton on the bench -- and prospect Brett Phillips waiting in the wings -- Milwaukee may not even be the deepest (though it's close). The Yankees' group of Aaron Judge, Aaron Hicks, Brett Gardner, Jacoby Ellsbury, Clint Frazier and Giancarlo Stanton is tough to top.
But the Brewers are arguably the most balanced. Yelich and Cain are amazing ballplayers whose greatness isn't entirely captured by the box score. But last year, they combined for 33 home runs, were successful on 42 of 46 stolen-base attempts and will be a boon to the Brewers' starting rotation with their defense:
They also won't replicate Broxton and Santana's all-or-nothing approach: Yelich has hit between .282 and .300 every year of his career, while Cain has topped .300 in three of the last four years. Batting average doesn't tell much of a story, but as strikeouts continue to rise and batters focus on lifting the ball, the ability to make consistent contact could be a secret cocktail -- especially if the launch angle revolution dies at the warning track next year.
Now, on to the weird stuff:
Hair today, gone with the Yankees
Danny Espinosa signed a Minor League deal with the Yankees this week. Only problem: If Espinosa does make the big league roster, we'll never see him re-grow this glorious mustache because of the Yankees' policy on facial hair. While they allow trimmed mustaches, they most likely would frown on this conscious, living creature:
Danny Espinosa was one of the first position players in camp. His Fu Manchu has also reported. And it is glorious. pic.twitter.com/8K9EwJDQd6

— Washington Nationals (@Nationals) February 19, 2015
Pitchface magic:
The Pirates acquired Josh Smoker for Daniel Zamora. There are three things you should know about Smoker:
1. He was a first-round pick in 2007.
2. He strikes out a lot of batters.
3. He looks like strangely sad when he pitches. Perhaps it's his special skill: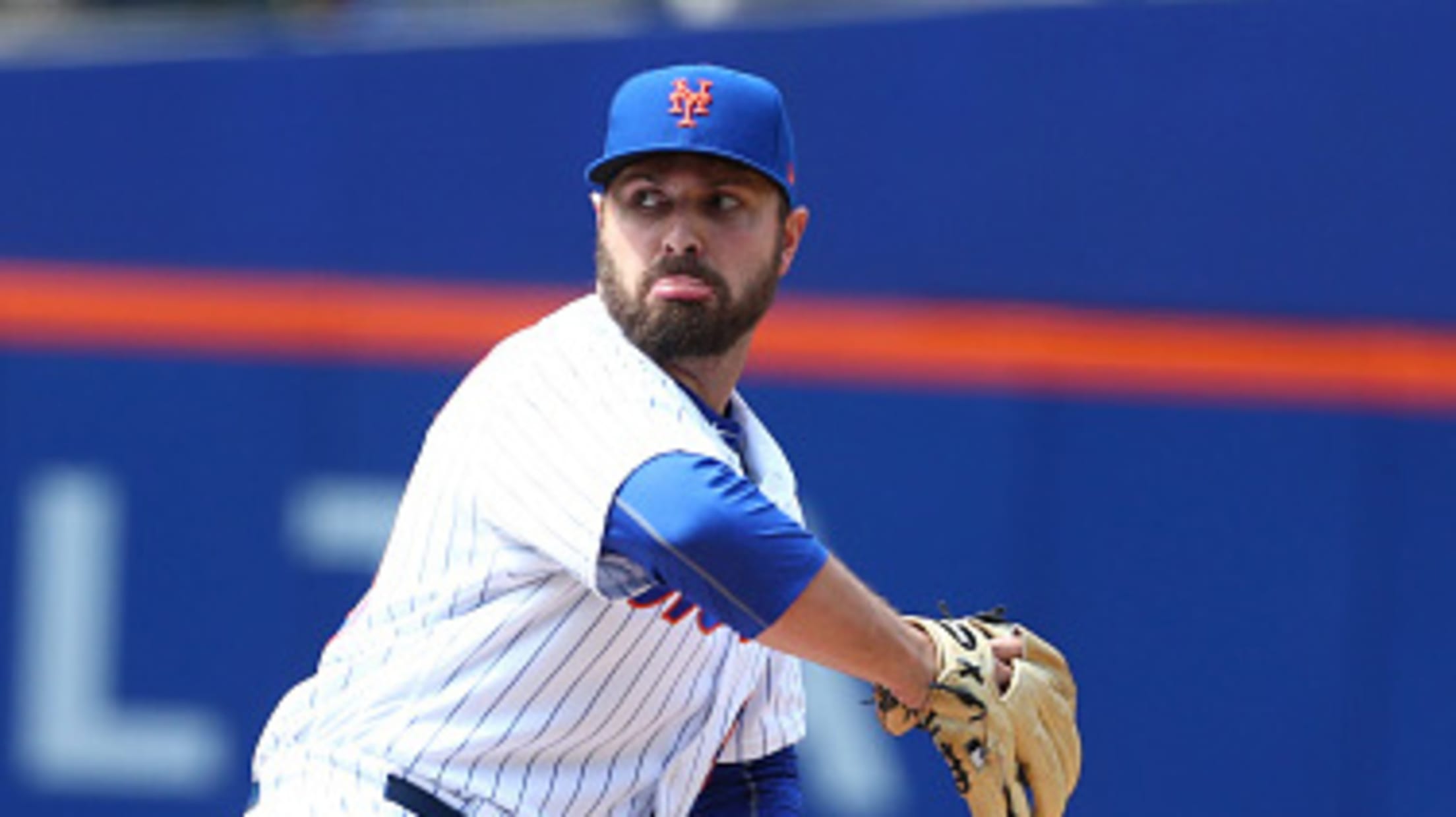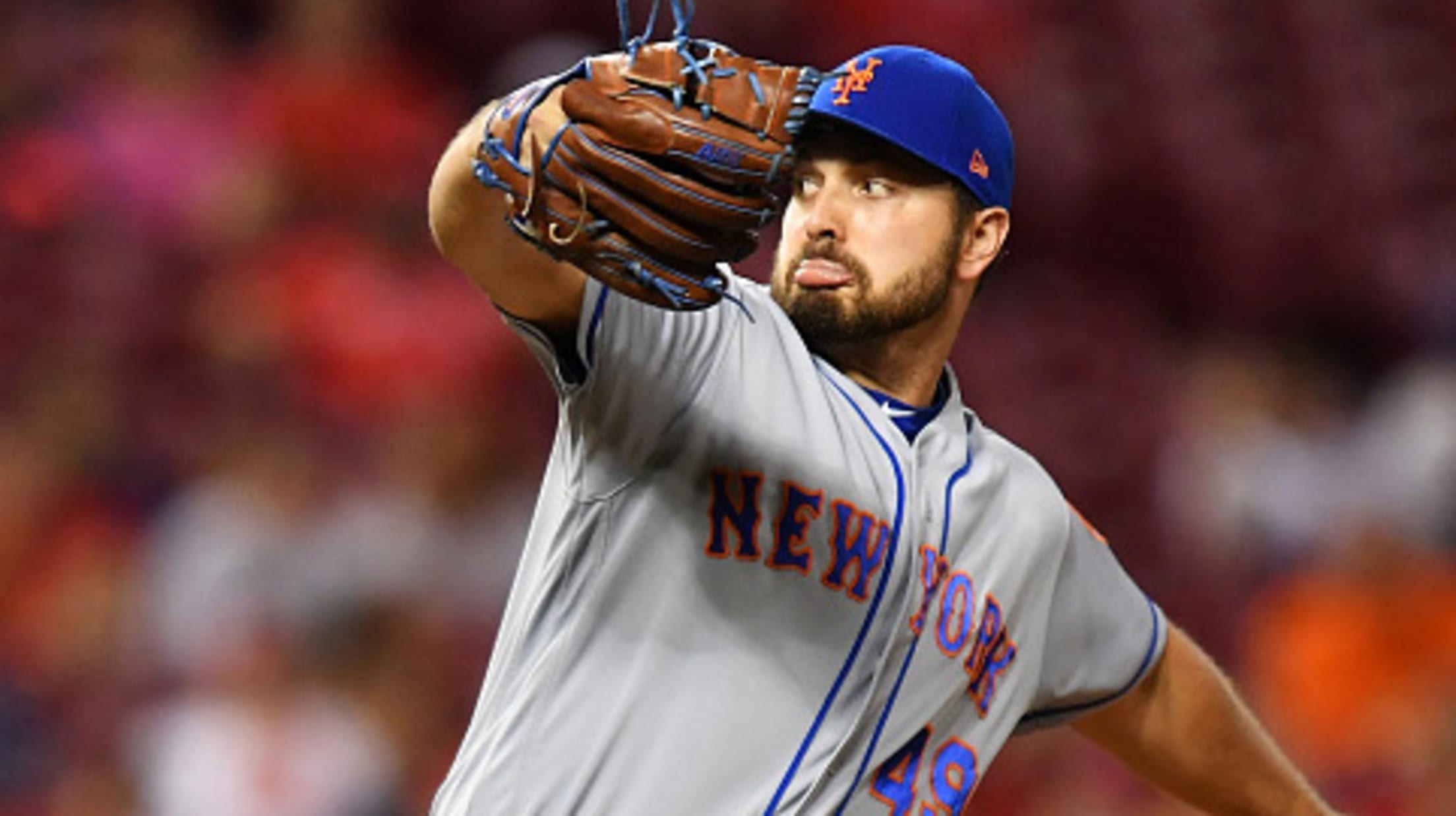 You should know about when ...
John Olerud went to the opera.
Olerud always stood out, tall and gawky. But when he was a member of the Mets, he was unique in another way: He and his wife would often head out from their Upper East Side apartment to go to a museum, play or, yes, even the opera.
As Jason Diamos reported in The New York Times:
"In Chicago recently, during a series against the Cubs, Olerud paused in the middle of an interview to describe to catcher Todd Pratt just how dark the opera 'Wozzeck' was at the Met, although he quickly added how much he enjoyed the experience."
You know, standard ballplayer activity.
What you should watch this weekend: The Caribbean World Series
The biggest series of the offseason starts on Friday afternoon at 2 p.m. ET as Cuba, Mexico, Puerto Rico, the Dominican Republic and Venezuela square off for the Caribbean World Series title. You'll be able to stream the games on WatchESPN in Spanish, so not only will you be able to watch players like Venezuelan outfielder and likely Marlins starting center fielder Rafael Ortega, but you'll be able to work on your Spanish, too.
While there are plenty of players to keep an eye on -- like former big leaguer Freddy Garcia (VEN), former first-round pick Daniel Moskos (MEX) and dinger-creator Alfredo Despaigne (CUB), I'm most excited for the listed-at-310-lbs Mexican slugger Japhet Amador for Mexico.
Just look at how the big man went down low for this one:
Teams in this article:
Players in this article: