Yoenis Cespedes may be injured, but the magic he brings to the field is impossible to forget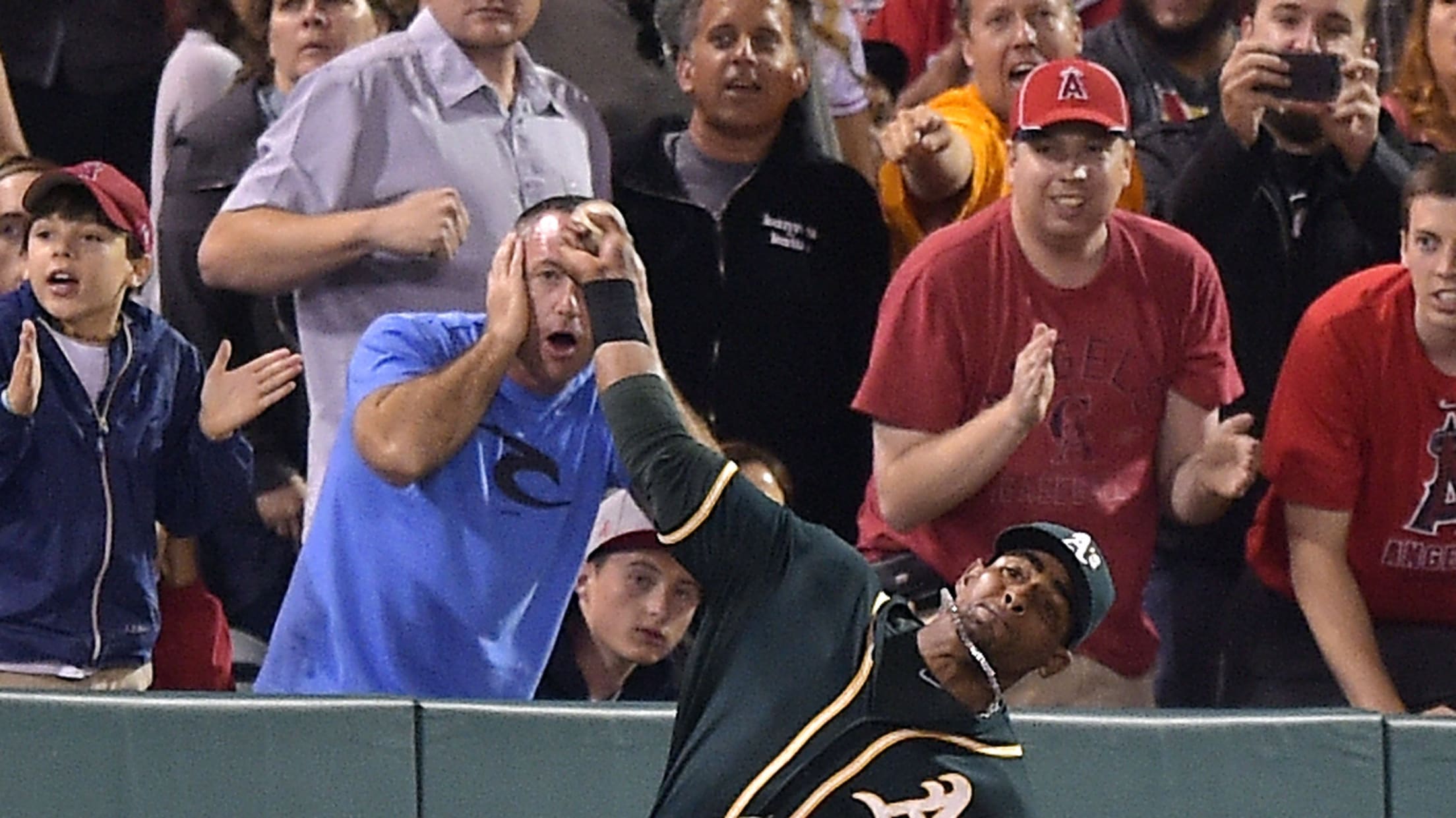 Do you know where you were the night of June 11, 2014? I was at Angel Stadium, and that evening's A's-Angels game featured the single most jaw-dropping baseball play I've ever seen in person, courtesy of Yoenis Cespedes.
My vantage point, from choice seats by the A's dugout hooked up by a longtime friend, proved to be a gift as I gasped along with the thousands in attendance at this rainbow throw that sailed all the way from the left-field corner to the outstretched glove of catcher Derek Norris. Howie Kendrick was out at the plate, and A's and Angels fans alike were buzzing.
This guy definitely couldn't process what was going on in front of him.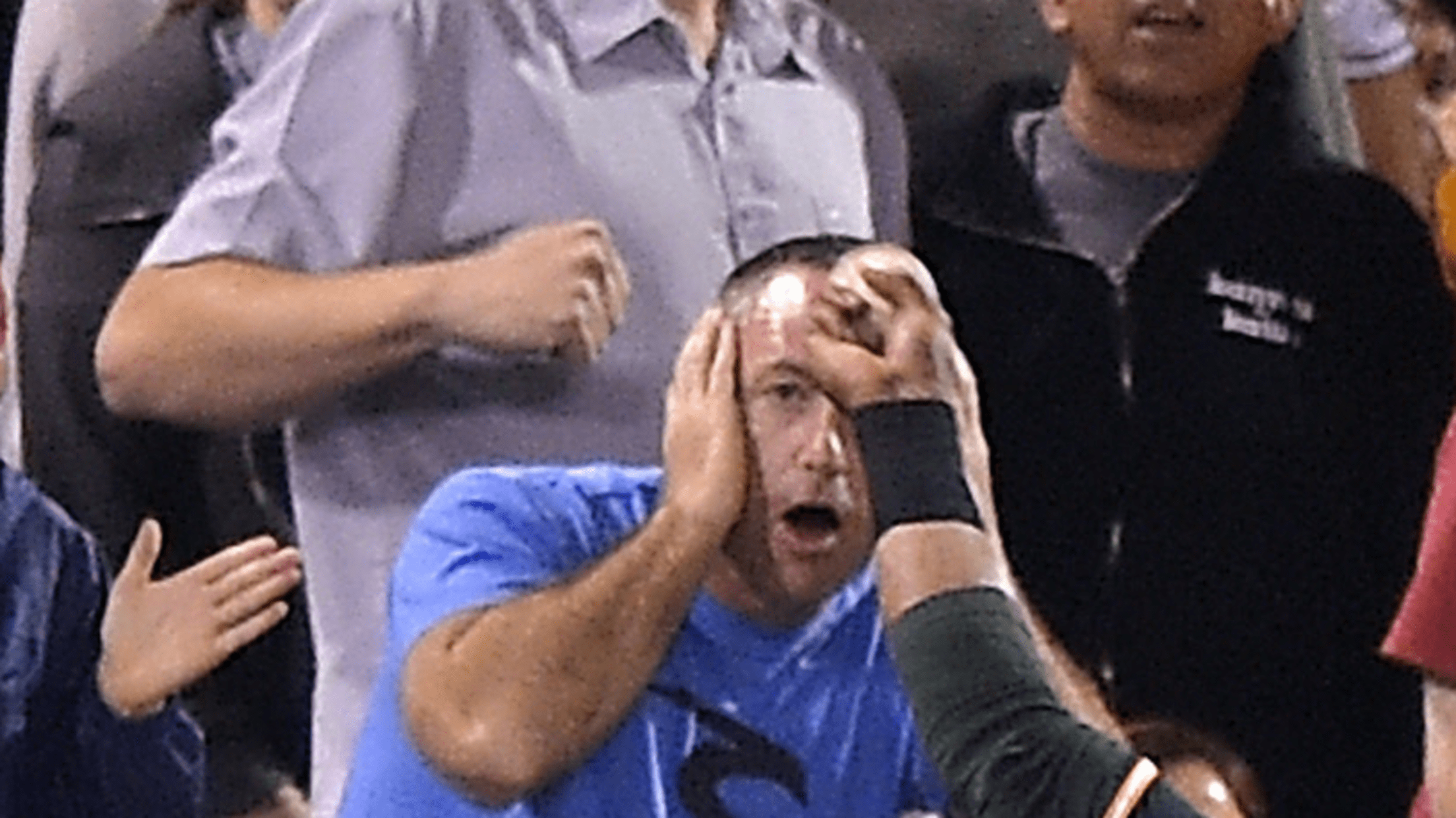 I am not this man, but that eyes-bulging, mouth-agape, oh-my-stars-what-in-the-world-how-is-he-doing-that look is relatable. I feel a camaraderie with him.
It's been five years since Cespedes made one of the most absurd defensive plays ever, and I still don't actually believe it happened. Was it all a fever dream spawned by my repeat viewings of "Moneyball" and a pining for a superstar on the A's who transcended his peers as a baseball superhero? Probably. 2014 was a long time ago. Who can say for sure?
Maybe it was real. After all, Cespedes always made the unbelievable seem routine.
When the man they called "La Potencia" stepped into the box at the Coliseum, there was a palpable anticipation from the crowd, hoping for something good to happen.
And when something did happen, it was loud. Max Scherzer found that out in the 2013 ALDS, and the full cup of soda I lost in the Oakland Coliseum stands after this blast was worth it:
The A's would lose that game and the series, but that moment was magic. Down 3-0 late against one of the game's greats, Cespedes crushed a two-strike 97-mph fastball for a two-run homer deep into the bleachers.
It was pure madness, but it felt right. As exciting as the sequence was at the time, there was a sense of "Oh yes, Cespedes is up. We're gonna do some damage." Why wouldn't he? All he ever did was come through in the clutch.
With the Mets, where he ended up after stints in Boston and Detroit, Cespedes became A Star in capitalized form once again, the fully realized version of the promise and raw talent he displayed with the A's. It was great for Mets fans (and fans on a national scale) to get to enjoy the guy who crushed dingers and turned heads. Here's his Mets version of the Scherzer moment, in the 2015 postseason:
Baseball hasn't been the same since 2016, when Cespedes appeared in 132 games for the Mets. Since then, he's been saddled with a number of injuries keeping him off the field, and it makes me sad. His absence should make you sad, too, because that spark he carried with him in Oakland followed him to Queens.
His new injury means more time without moments like that homer above, which was punctuated with this unforgettable flip:
Sure, there are still plenty of bat flips, but that one, and the context in which he busted it out, was art.
Get well soon, Yoenis.
Adrian Garro joined MLB.com in 2016. Throughout his travels, both Bartolo Colon and Vin Scully have placed their hands on his shoulders. Not at the same time, though. That'd be amazing.
Teams in this article:
Topics in this article: