Cairo's son among Indians' Day 2 picks
Tribe takes five position players and three pitchers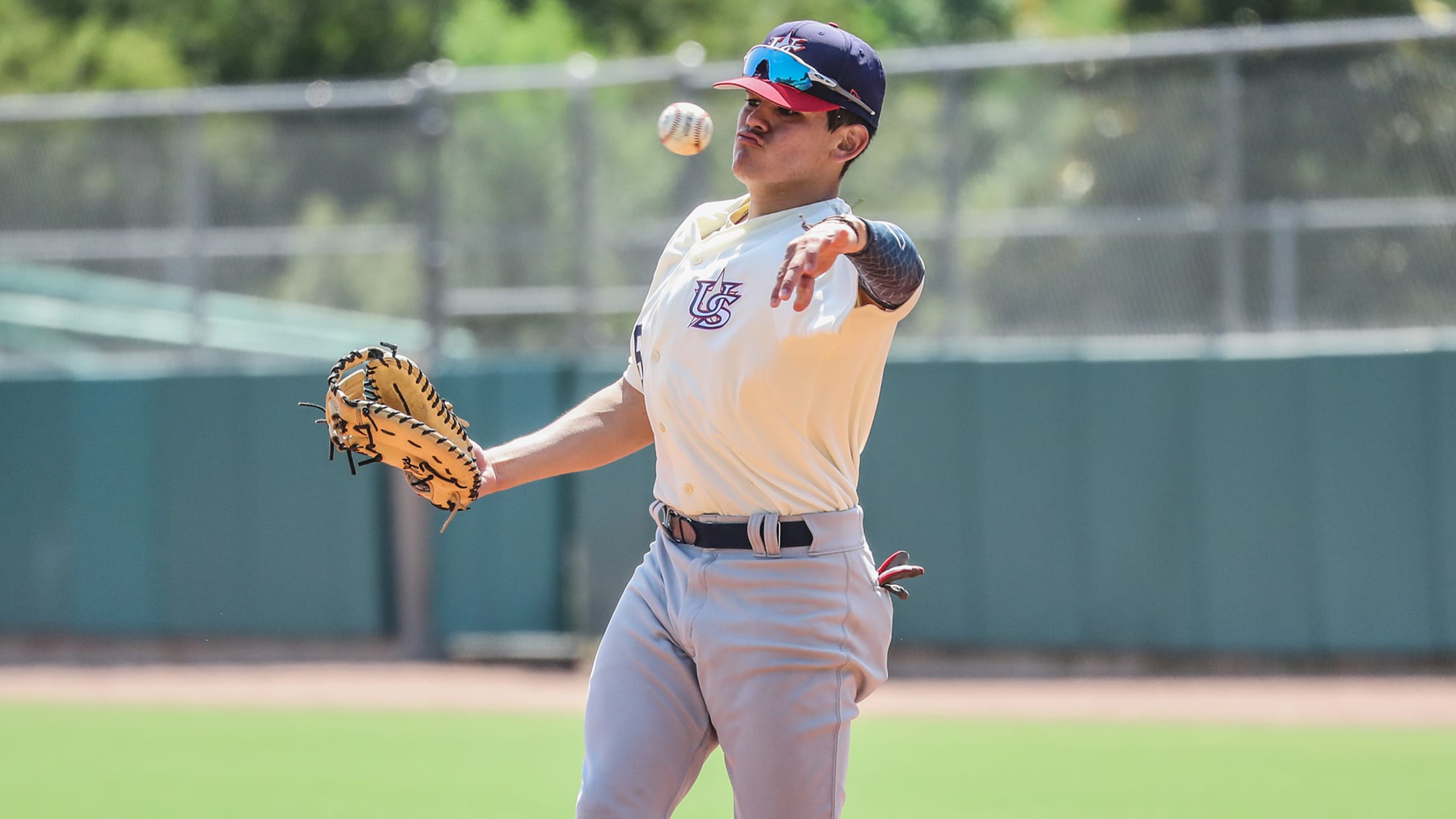 CLEVELAND -- After eight more picks in the 2019 MLB Draft, the Indians walked out of their Draft room pleased with their four high school and four college additions. The Tribe selected five position players and three pitchers, following Monday's first two picks of right-hander Daniel Espino and shortstop Yordys
Tribe takes hard-throwing hurler Espino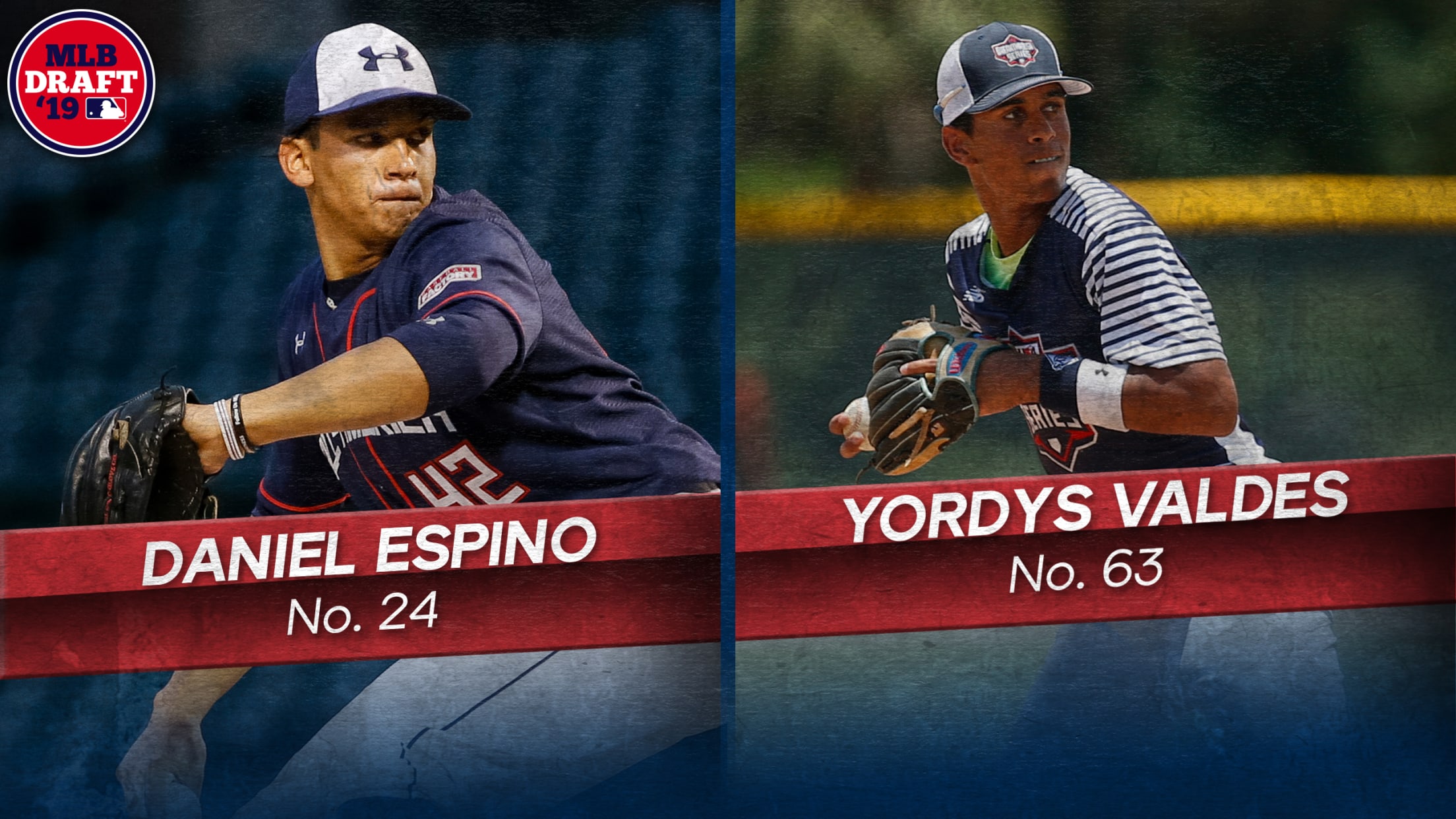 CLEVELAND -- After spending some time in the United States at 10 years old for baseball, Daniel Espino knew he had to make the permanent move. When he was 15, he came out of his room at his home in Panama, telling his parents that he needed to live in
Tribe looks to add to solid core of young talent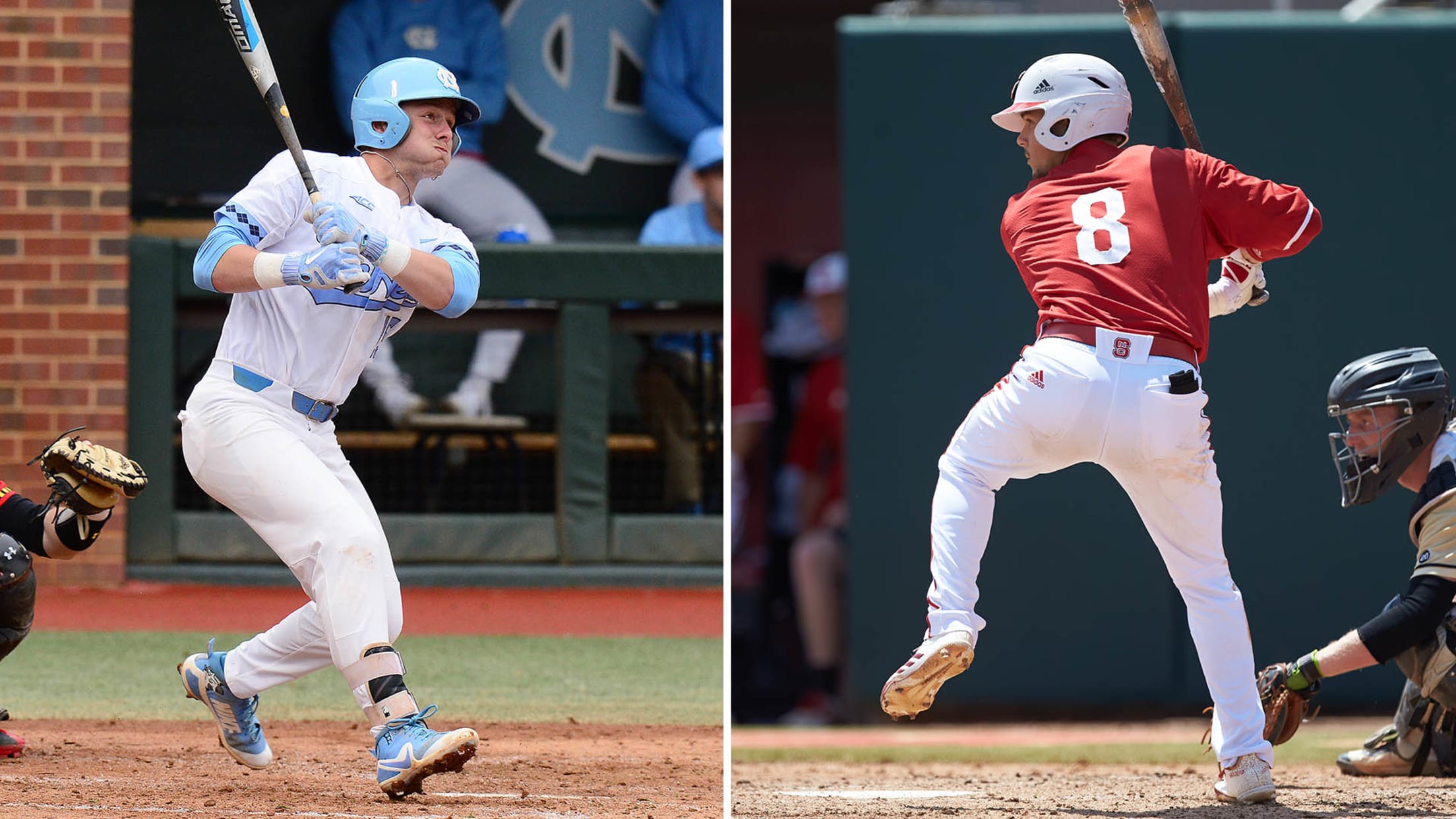 CLEVELAND -- Scott Barnsby now has a year of experience under his belt. Although he's spent the last 20 years in the Tribe's scouting department, it's just his second season as the Indians' director of amateur scouting. Last year, he and his team had to plan for four Day 1
Tribe loses Mercado (hip), then game to Rays
Rookie LF initially remained in game after collision but was later pulled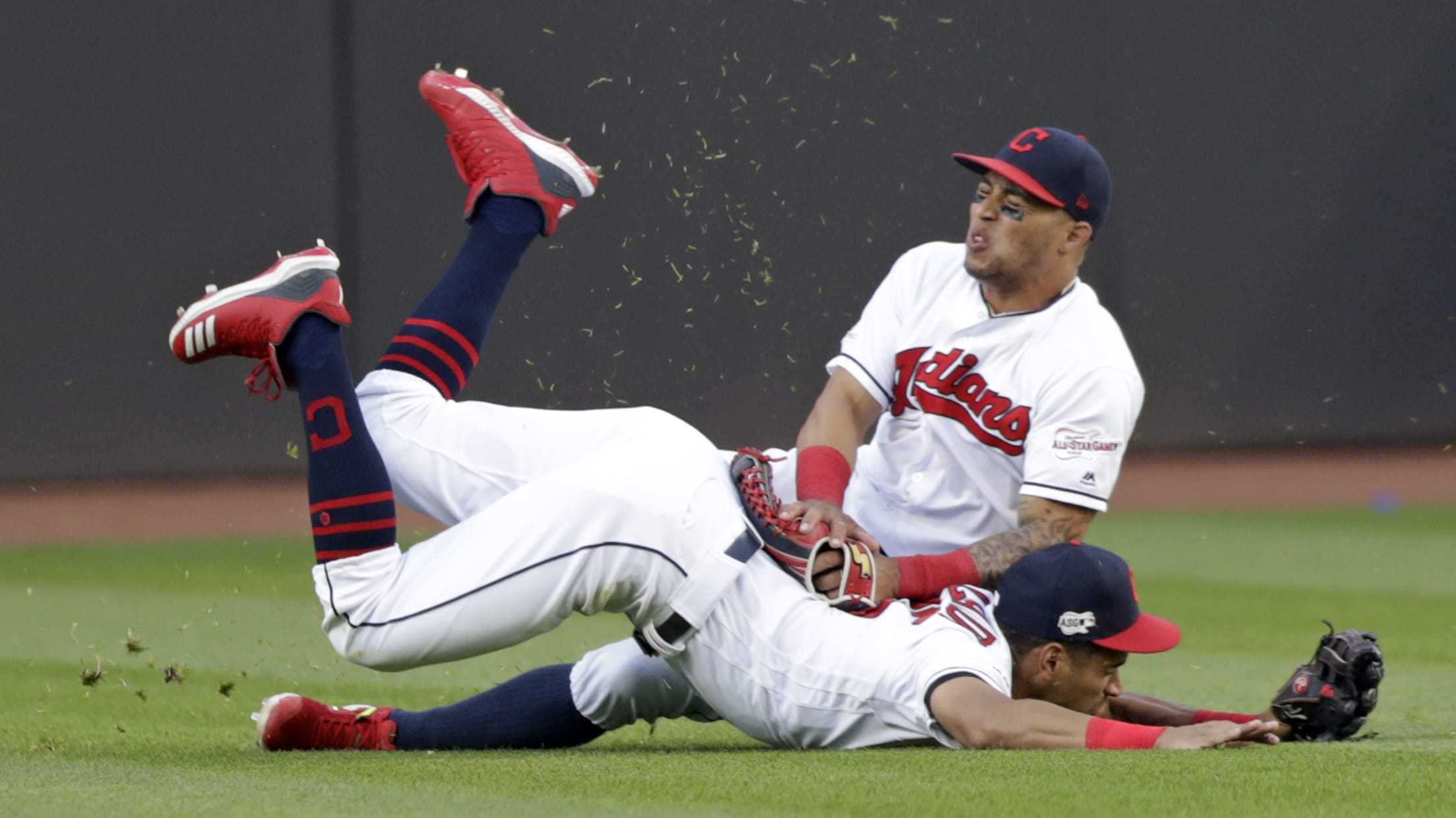 CLEVELAND -- The Indians have made it clear that they want to give their young talent a chance to help their team win, and a large part of that revolves around Oscar Mercado. The last thing the Tribe needs is for the 24-year-old outfielder to be sidelined with an injury,
Mercado doubles to record his first MLB hit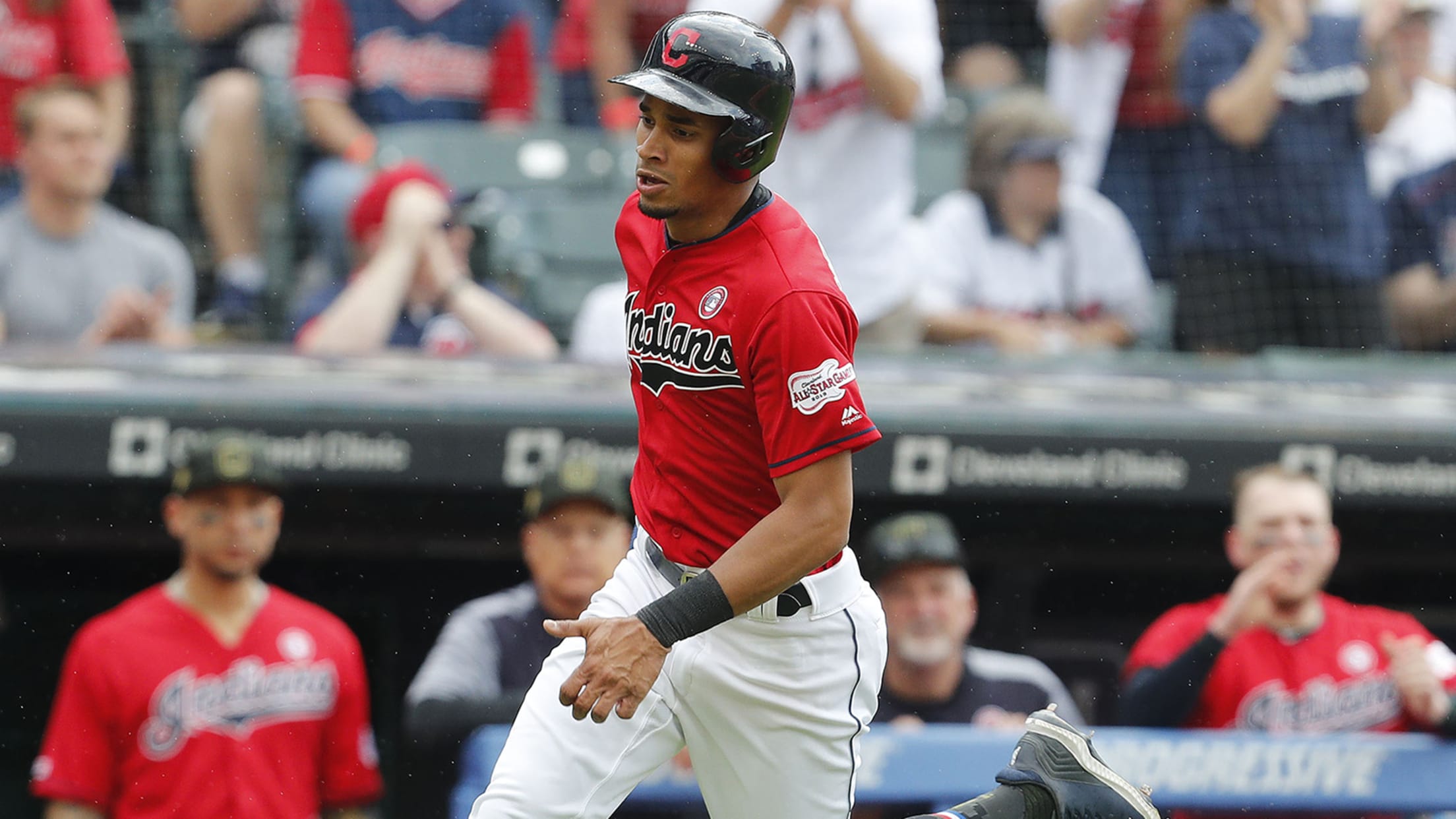 CLEVELAND -- The pressure of recording your first Major League hit is like a black cloud that follows every rookie once they reach the big stage. But after three games, the weight has been lifted off Oscar Mercado's shoulders. In the fifth inning of the Indians 4-1 victory over the
Inbox: When is Mercado getting call from Tribe?
Beat reporter Mandy Bell answers questions from Indians fans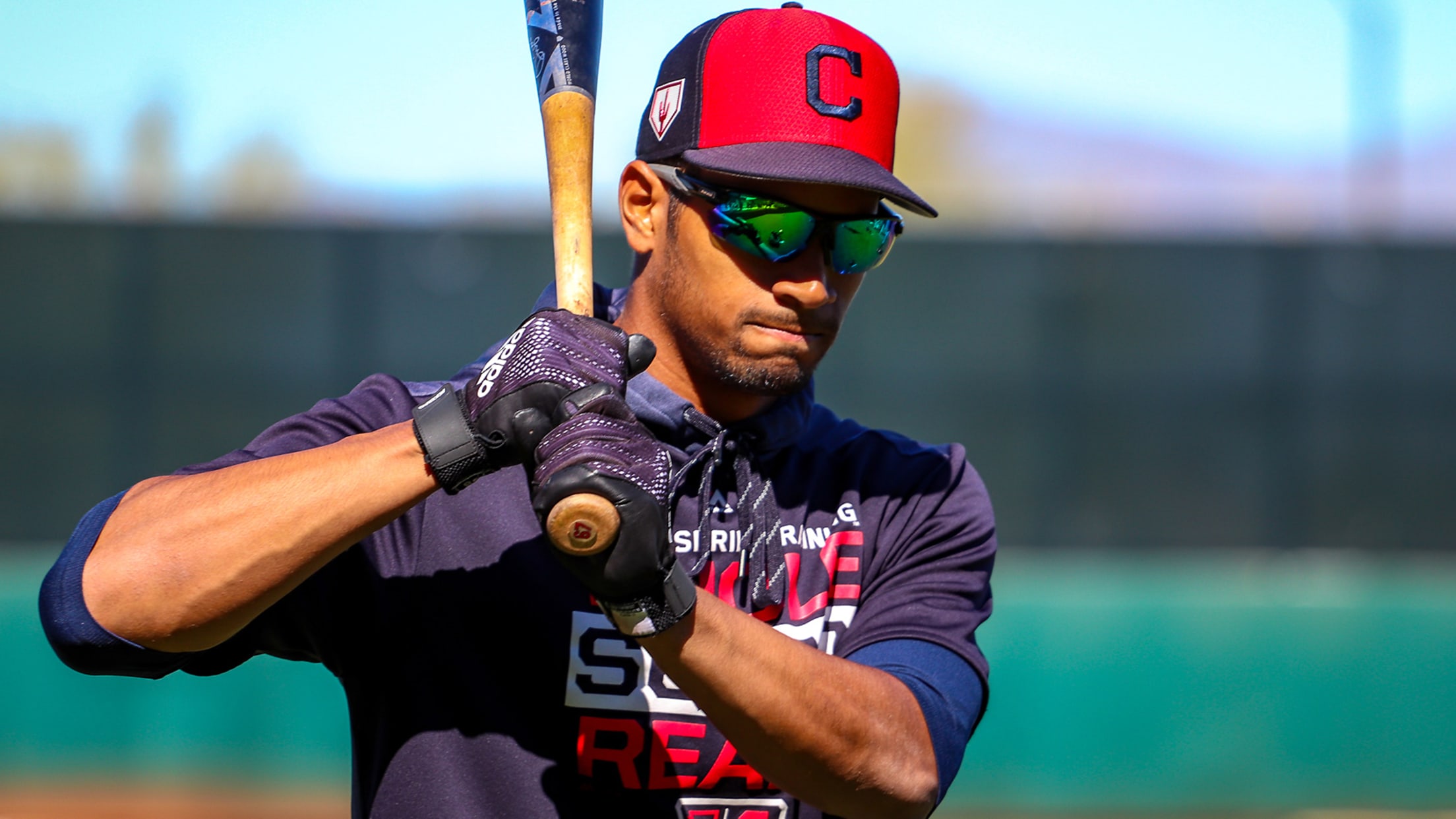 HOUSTON -- The Indians have Francisco Lindor and Jason Kipnis back and healthy, Carlos González has made his way back to the big leagues, and Tyler Clippard has fully recovered from a pectoral strain. Are the Indians satisfied with where the roster stands? Let's take a look in this week's
Indians prospect makes history with 4-HR game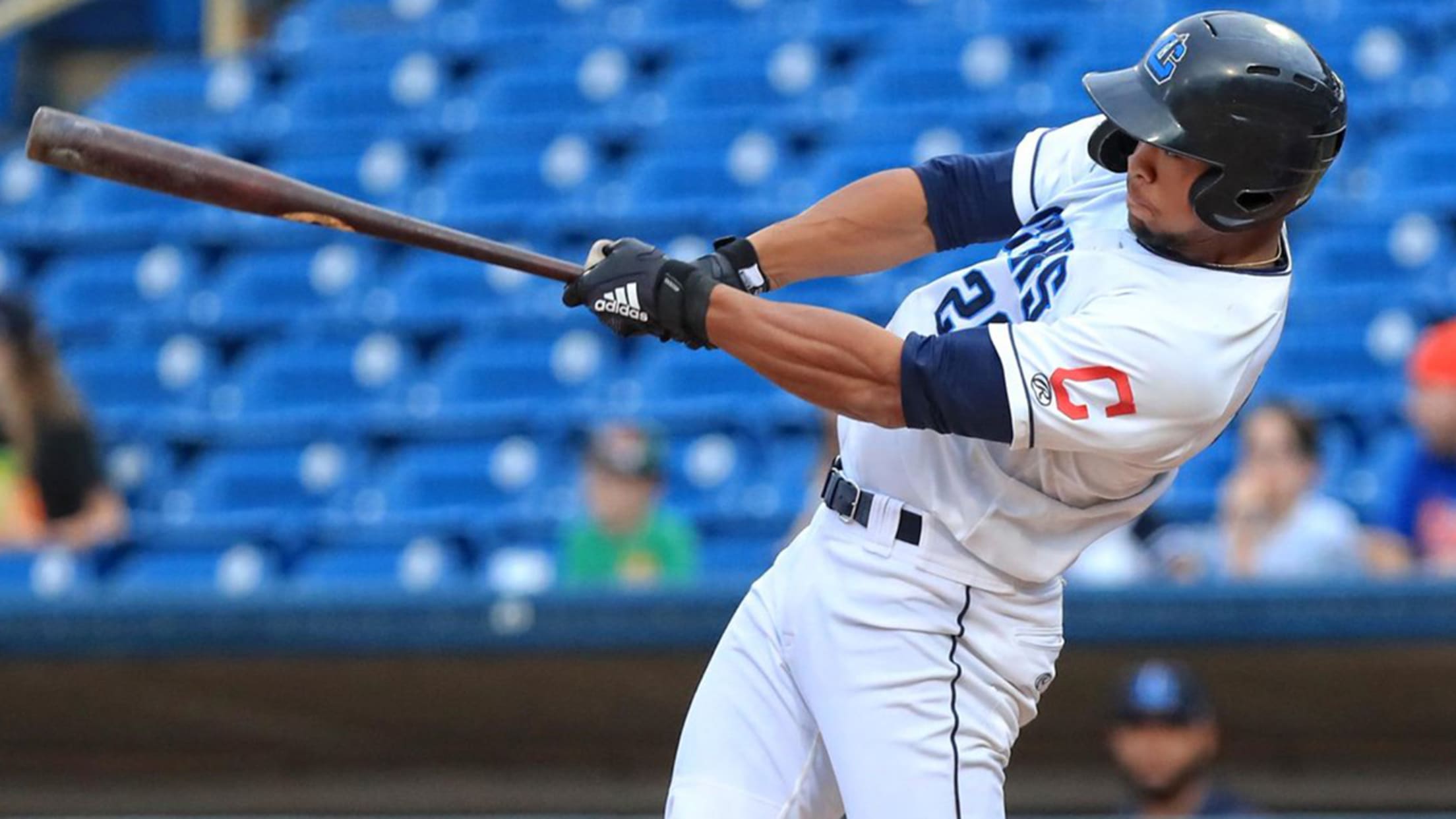 Will Benson, known for his incredible raw power, made history on Thursday night, becoming the first player in Class A Lake County history to homer four times in one night. Benson homered in each of his first four at-bats and finished 4-for-5 with eight RBIs in a 12-6 win over
Five AL Central prospects worth watching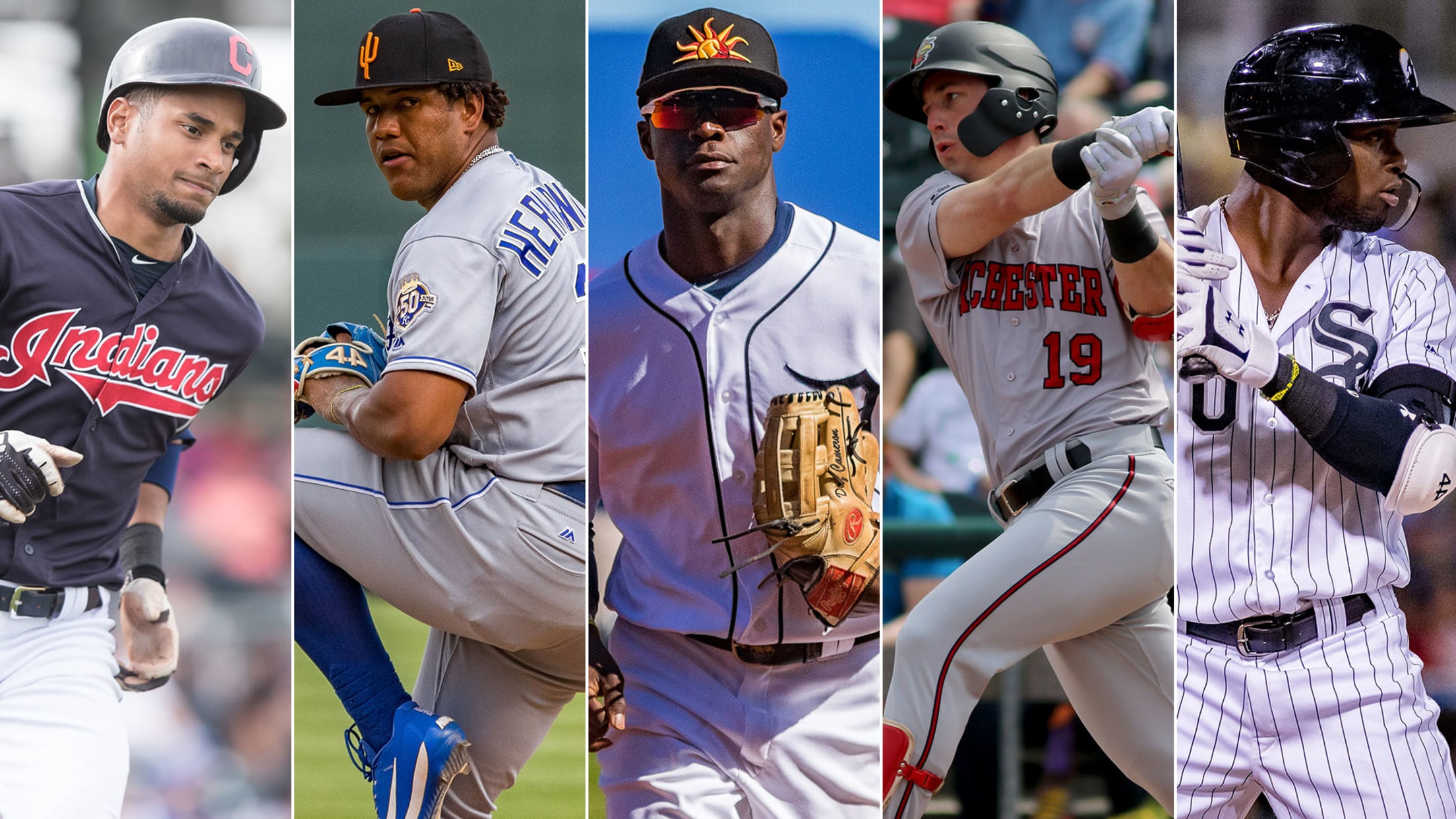 The dig against the American League Central has been the same for the last couple of years: Too many rebuilding teams. Philosophically, the days of teams trying to stockpile veteran free agents to compete with the star-studded Tigers are over. The flip side of that complaint, however, is a wave
Johnson among prospects to be reassigned
Outfielder acquired in Yan Gomes trade has had impressive spring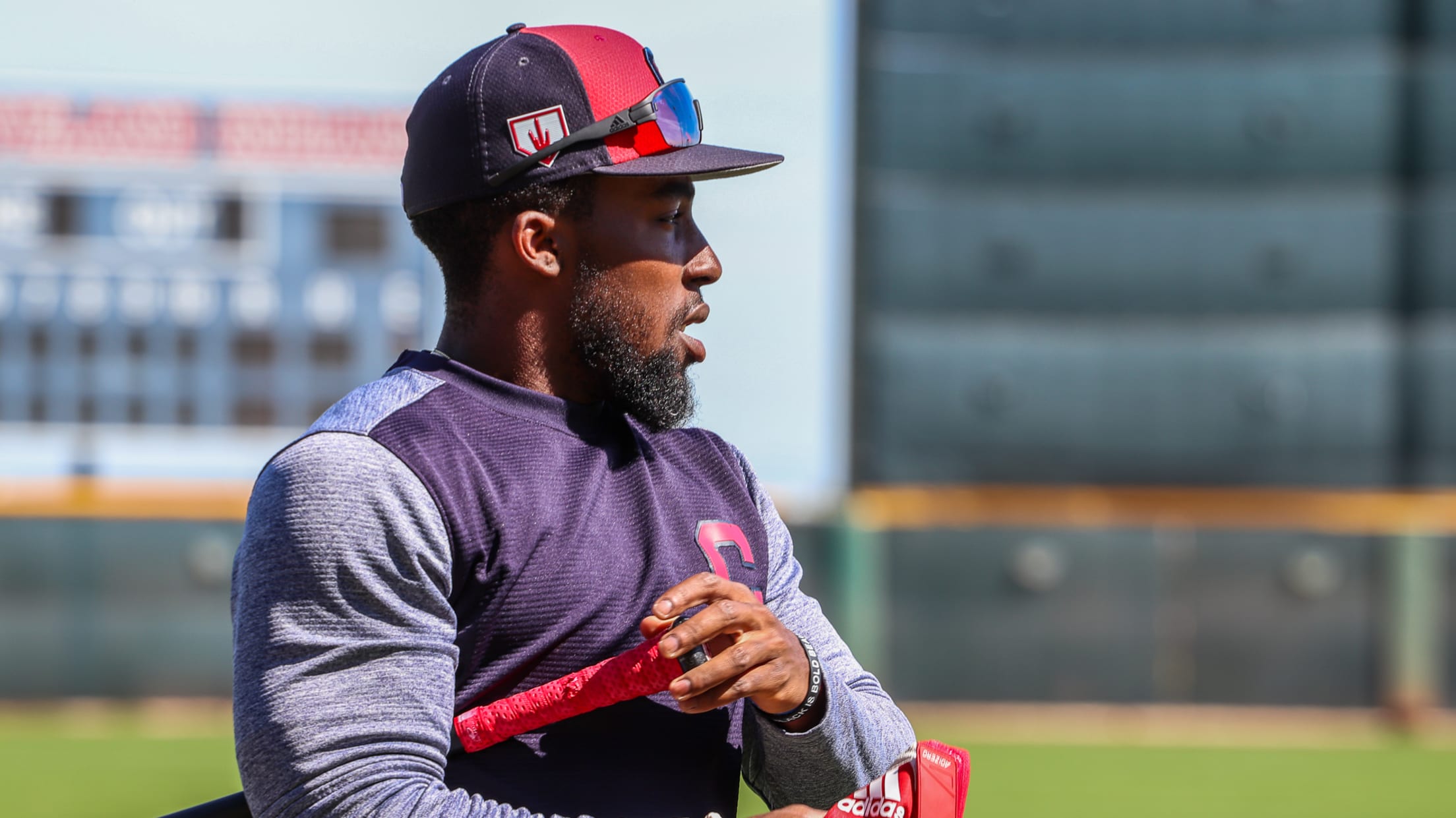 GOODYEAR, Ariz. -- The core group of the Indians' top Minor League prospects have finished up their time at big league Spring Training, including 23-year-old outfielder Daniel Johnson, who made quite a first impression on his new organization. On Friday morning, the Indians announced that they optioned right-hander Chih-Wei Hu
Indians farm poised to crack list of MLB's Top 10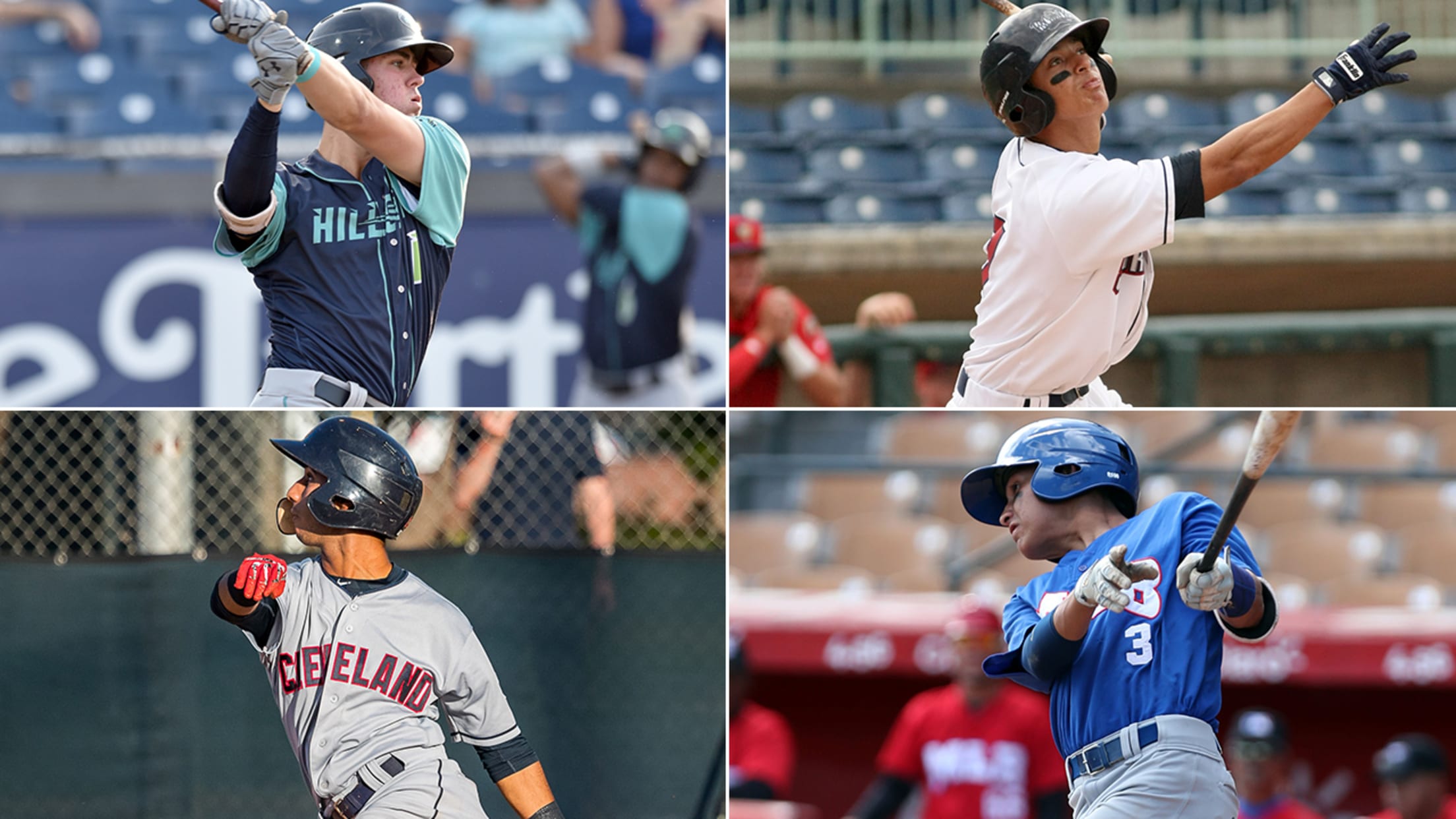 GOODYEAR, Ariz. -- Simultaneously building a winner at the big league level and a strong farm system is difficult because those two goals often can be at cross purposes. It's no coincidence that the organizations in MLB Pipeline's new Top 10 Systems rankings include just three playoff clubs from a
Around the Horn: Perez ready to step up
Former platoon catcher in line for starting spot; Plawecki brings fresh look to Tribe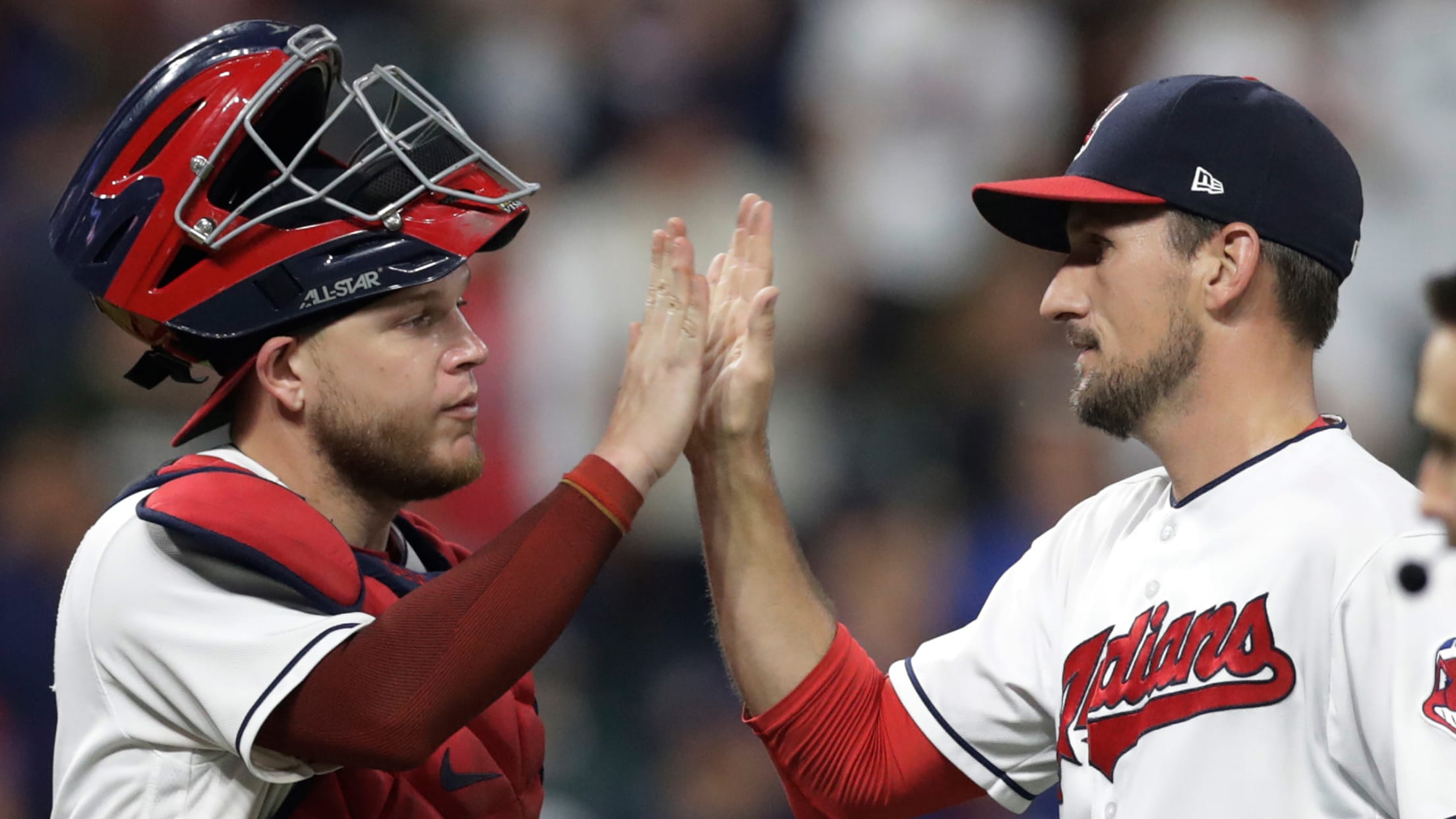 In the final weeks prior to Spring Training, MLB.com will be going around the horn to examine each area of the Indians' 2019 roster. This installment focuses on Cleveland's catchers.When the Indians traded catcher Yan Gomes to the Nationals at the end of November, all eyes quickly turned to Roberto
Here's why a 3-team Kluber deal could happen
Breaking down report of potential trade between Tribe, Reds, Padres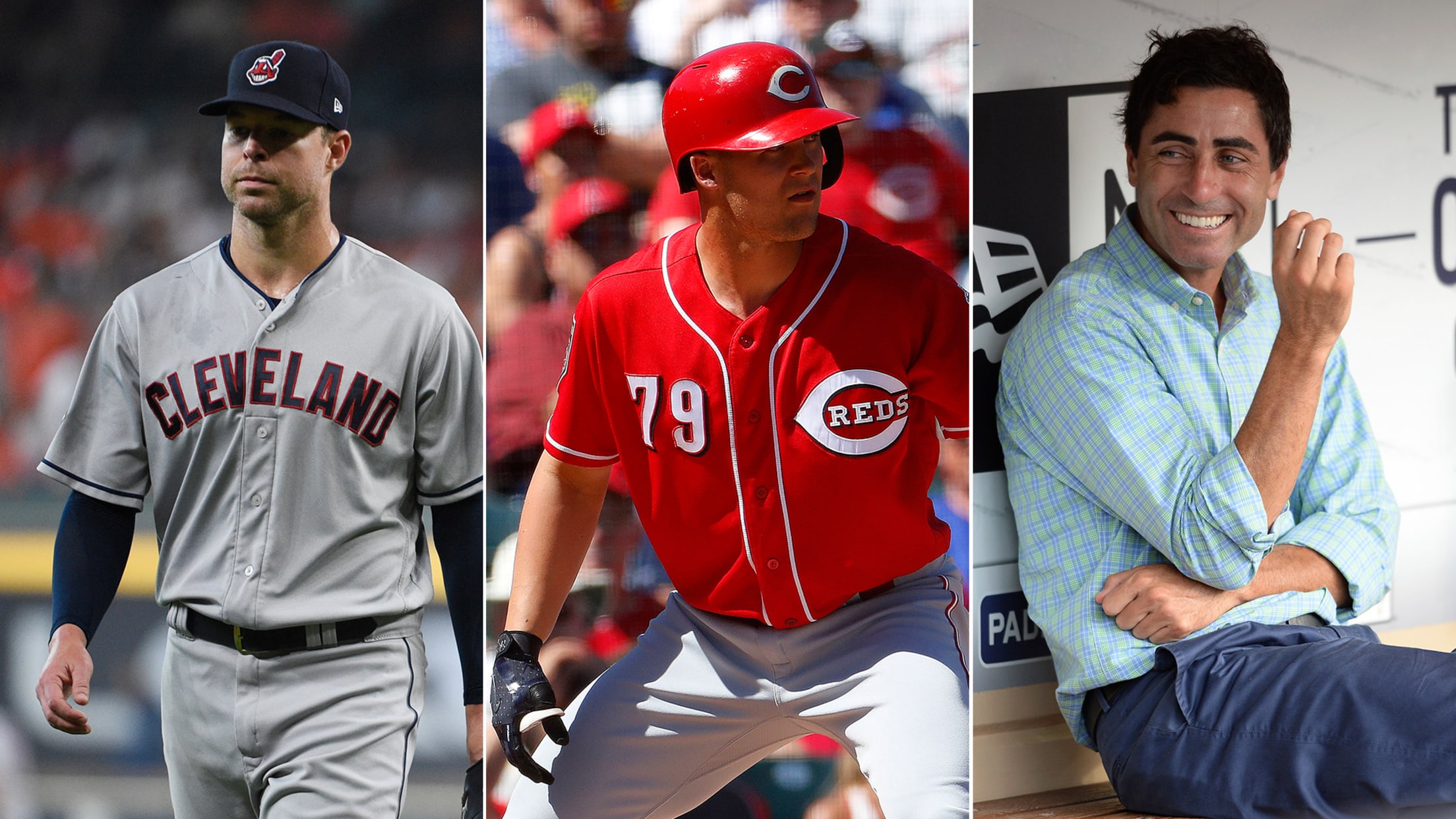 The Reds need a starting pitcher. The Padres are looking for a third baseman. The Indians would like to add outfielders. Could there be a match that would help all three clubs?The Athletic reported on Monday that the Padres had explored a potential three-team trade between the clubs that would
OF prospect Johnson among six Tribe NRIs
Former Nats Minor League Player of the Year was acquired in Gomes deal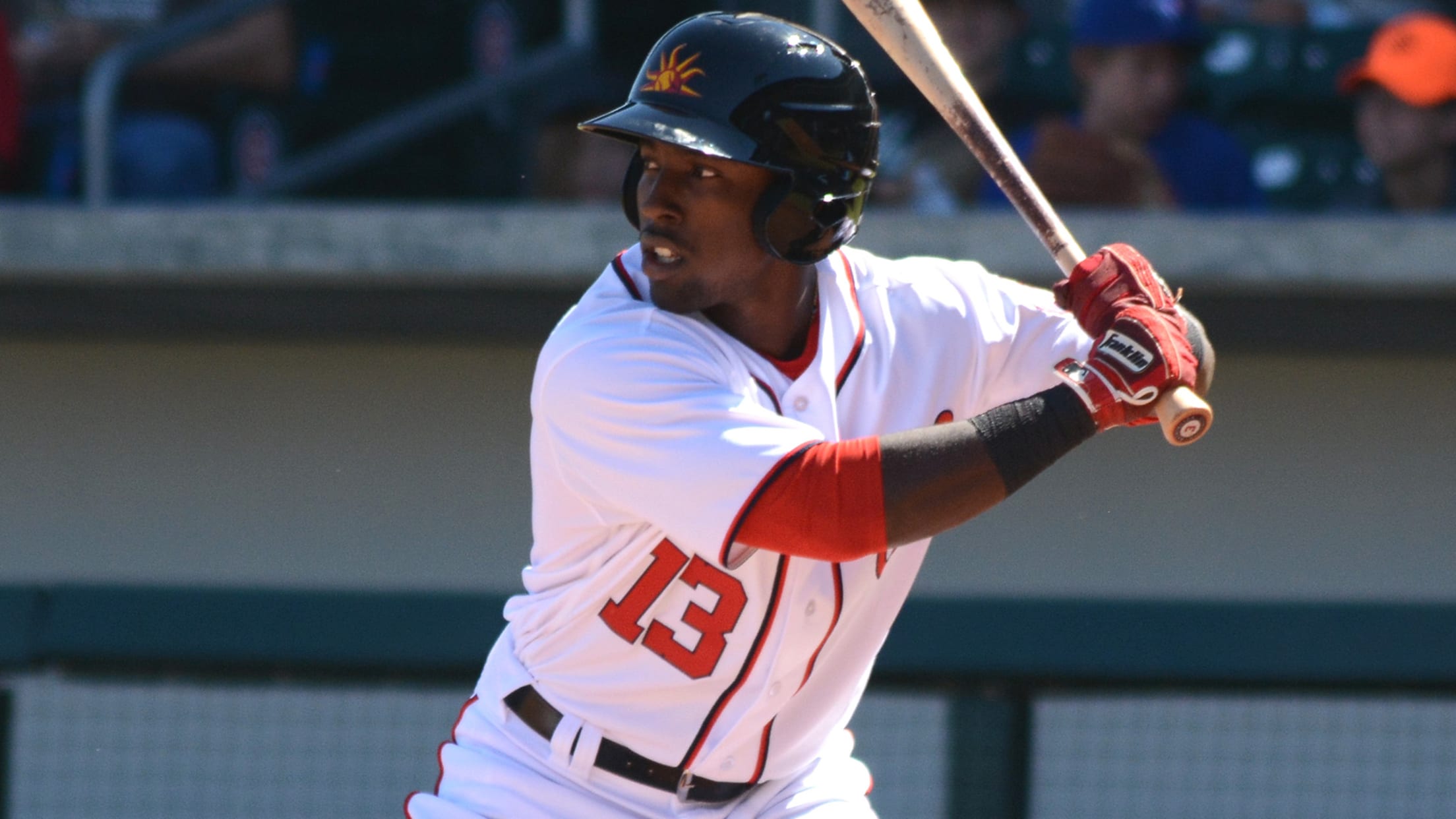 The Indians will be getting their first look at newly-acquired outfield prospect Daniel Johnson this spring.Johnson, who is ranked No. 12 among Indians prospects by MLB Pipeline, is one of six non-roster Spring Training invitees that Cleveland announced Friday morning.The 23-year-old was acquired from the Nationals on Nov. 30 as
Tribe could get creative at Winter Meetings
Antonetti & Co. may look for major trade to help Indians in long term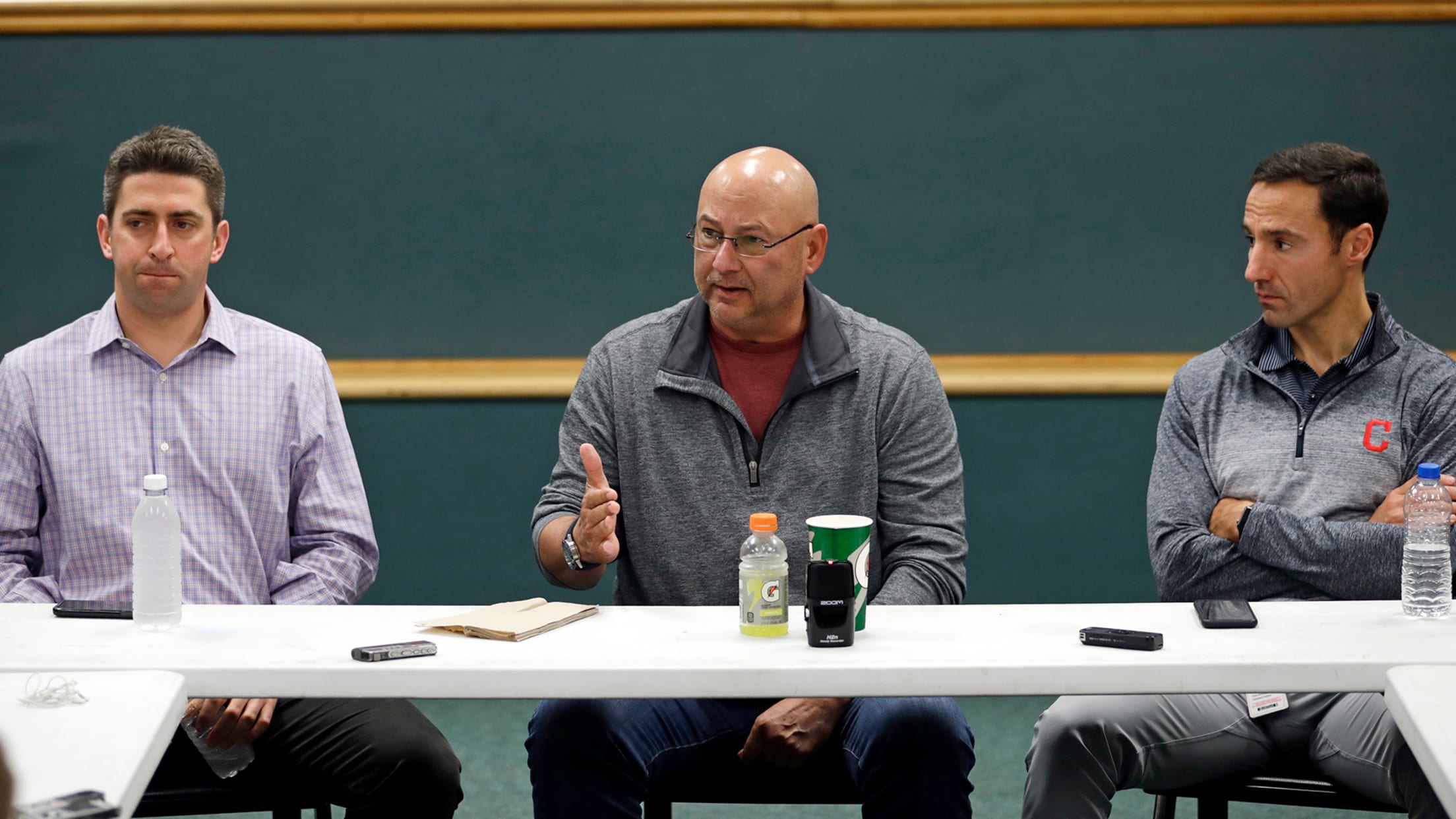 One need not stretch the metaphoric muscles much to come up with some kind of allegory linking the gambling that goes down in Las Vegas with the wheeling and dealing that goes down at baseball's Winter Meetings. That the two will be intertwined at the Mandalay Bay Resort & Casino
Tribe lands righty Lockett in trade with Padres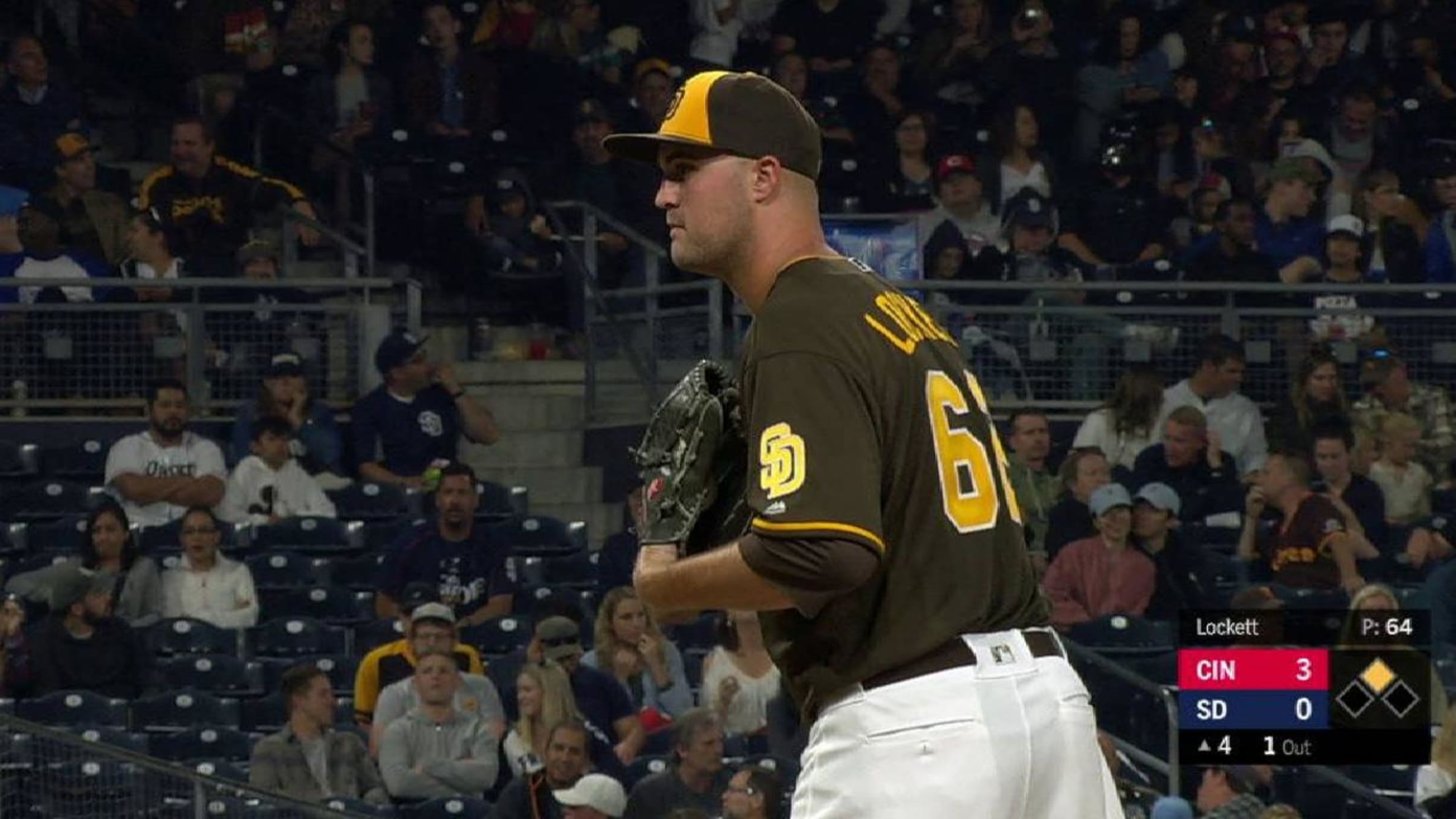 The Indians and Padres made a minor trade in advance of Tuesday's Rule 5 Draft deadline.Cleveland acquired right-hander Walker Lockett from San Diego in exchange for right-hander Ignacio Feliz. Lockett is now on the Tribe's 40-man roster, while the Padres freed up a roster spot with the move and landed
Indians bolster outfield with Martin from Tigers
Club also receives Minor Leaguer from Detroit in return for prospect Castro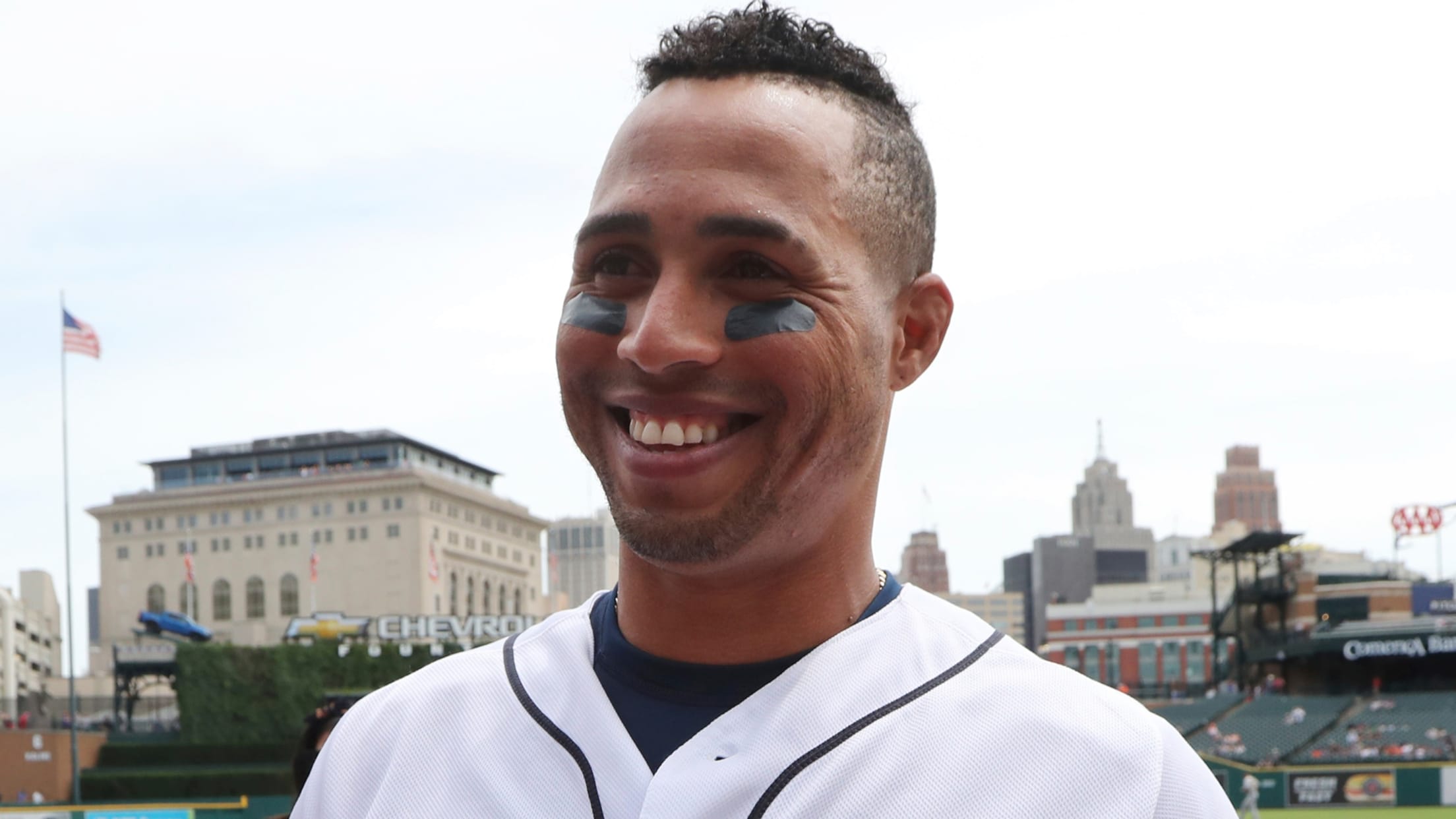 MINNEAPOLIS -- It was not a blockbuster move that stole the spotlight on a hectic Tuesday around the Majors, but it was a trade that made a lot of sense for the Indians.Prior to Tuesday's 4 p.m. ET non-waiver Trade Deadline, the Tribe reeled in center fielder Leonys Martin from
No. 1 catching prospect Mejia gets brief callup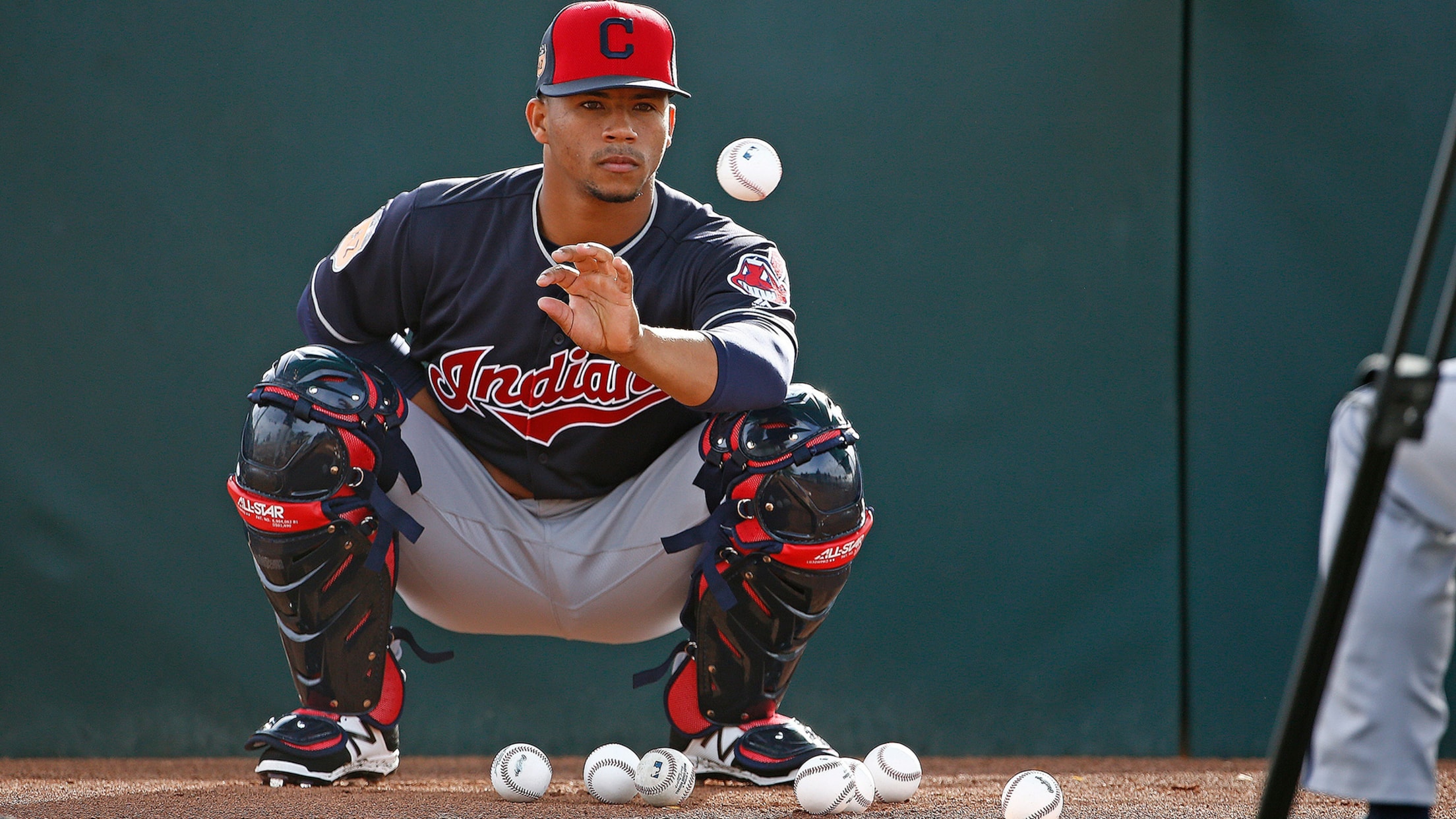 CLEVELAND -- Indians manager Terry Francona has raved about Shane Bieber's poise and composure on the mound, and the rookie right-hander will have a chance to keep impressing his club in the second half.In the meantime, Francisco Mejia -- the Tribe's top prospect and the No. 15 prospect in the
Indians call up top prospect Mejia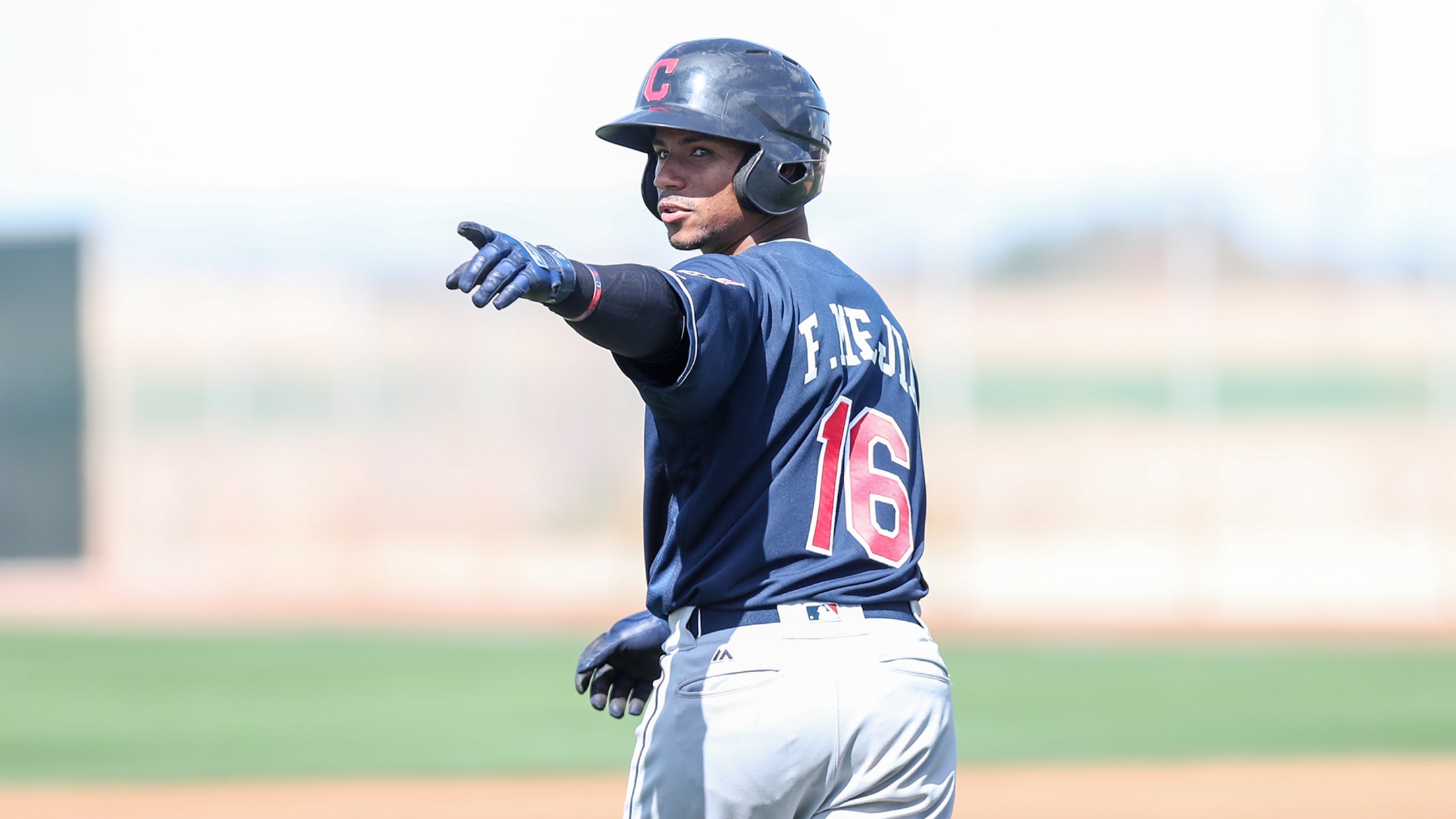 The Indians called up Francisco Mejia, who is the team's No. 1-ranked prospect and No. 11 overall according to MLB Pipeline, optioned right-hander Evan Marshall to Triple-A Columbus and released pitcher Matt Belisle from his Minor League contract on Monday.Mejía, 22, has spent the entire season to date in Triple-A Columbus,
Tribe scouting director thrilled with '18 Draft
Barnsby: 'I don't think we could have been any more prepared'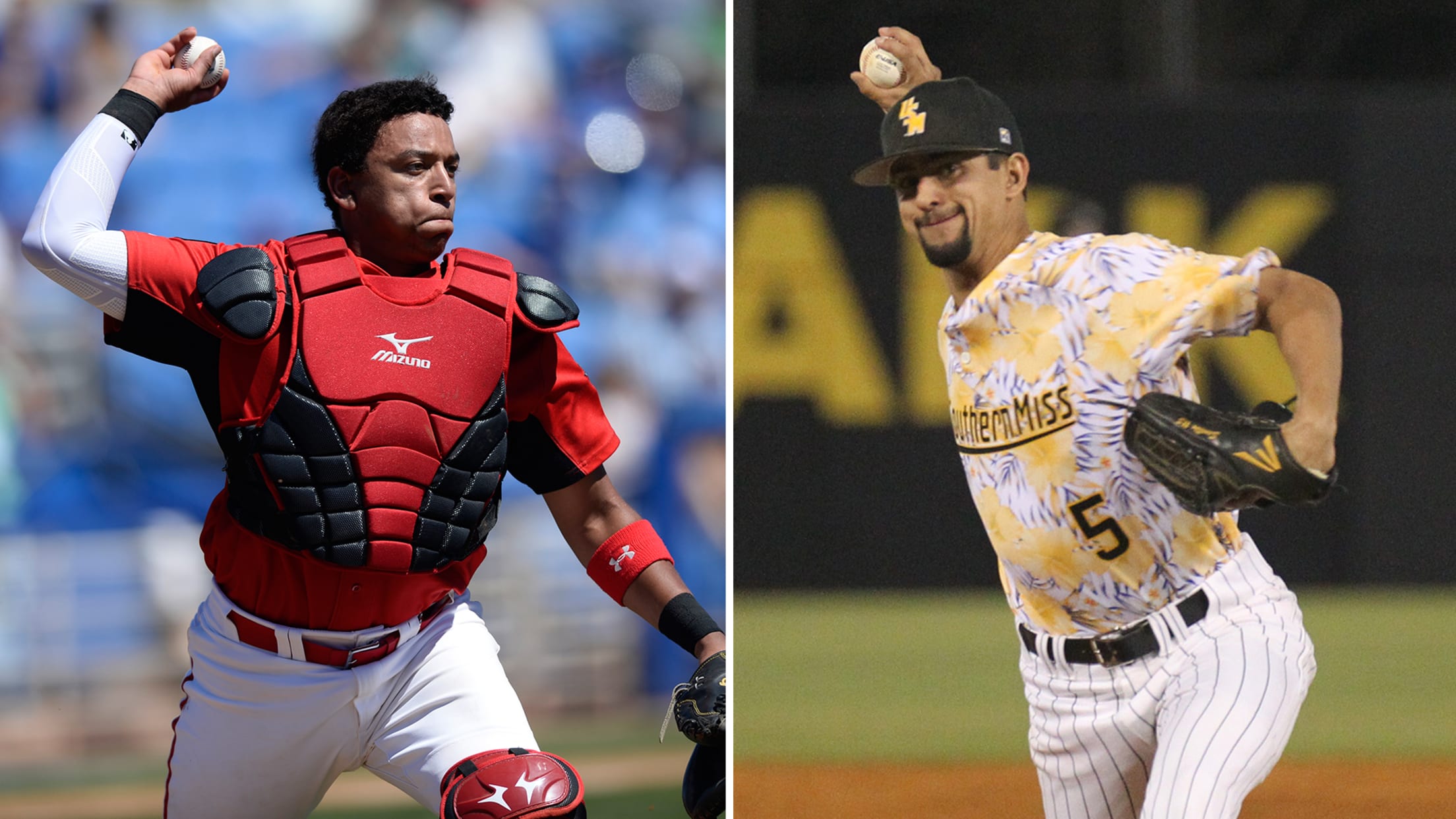 CLEVELAND -- Scott Barnsby has had plenty of experience inside the Indians' Draft room, and the first-year director of amateur scouting is optimistic his picks from the 2018 MLB Draft will plant the seeds for the Tribe's long-term success.• Draft Tricker: Every Indians pickBarnsby, who's been with Cleveland's amateur scouting department
SS Palacios headlines Day 2 of Indians' Draft
Towson star becomes 4th member of family to make it to pro ball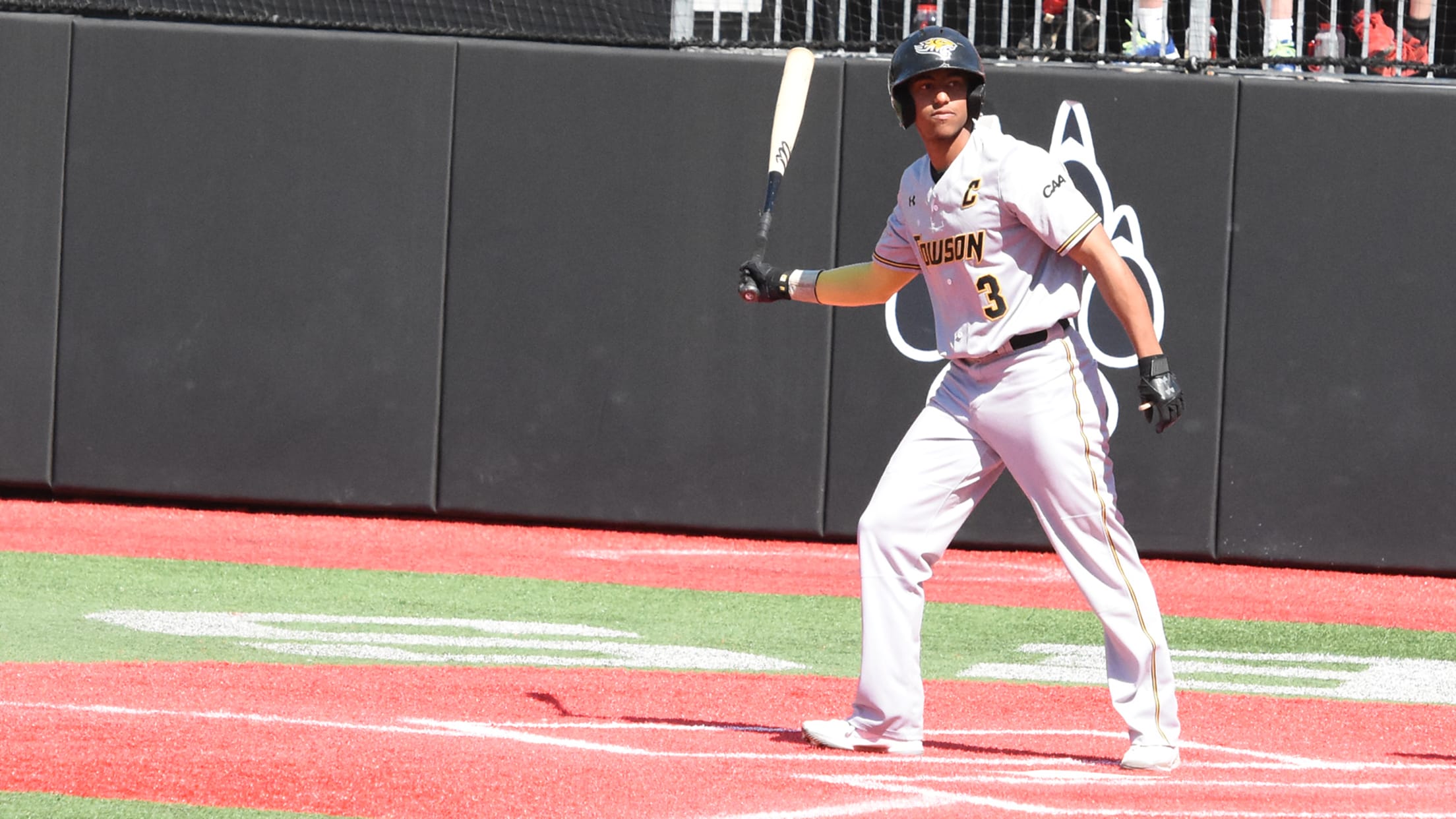 CLEVELAND -- It's not every day a family is blessed with a call from a Major League team during the Draft.• Draft Tracker: Follow every Indians Draft pickBut for the Richard Palacios and his family, Tuesday afternoon marked the fourth time such a family member has received a Draft call,