Notes: Downs in alt. site: 'I want to get better'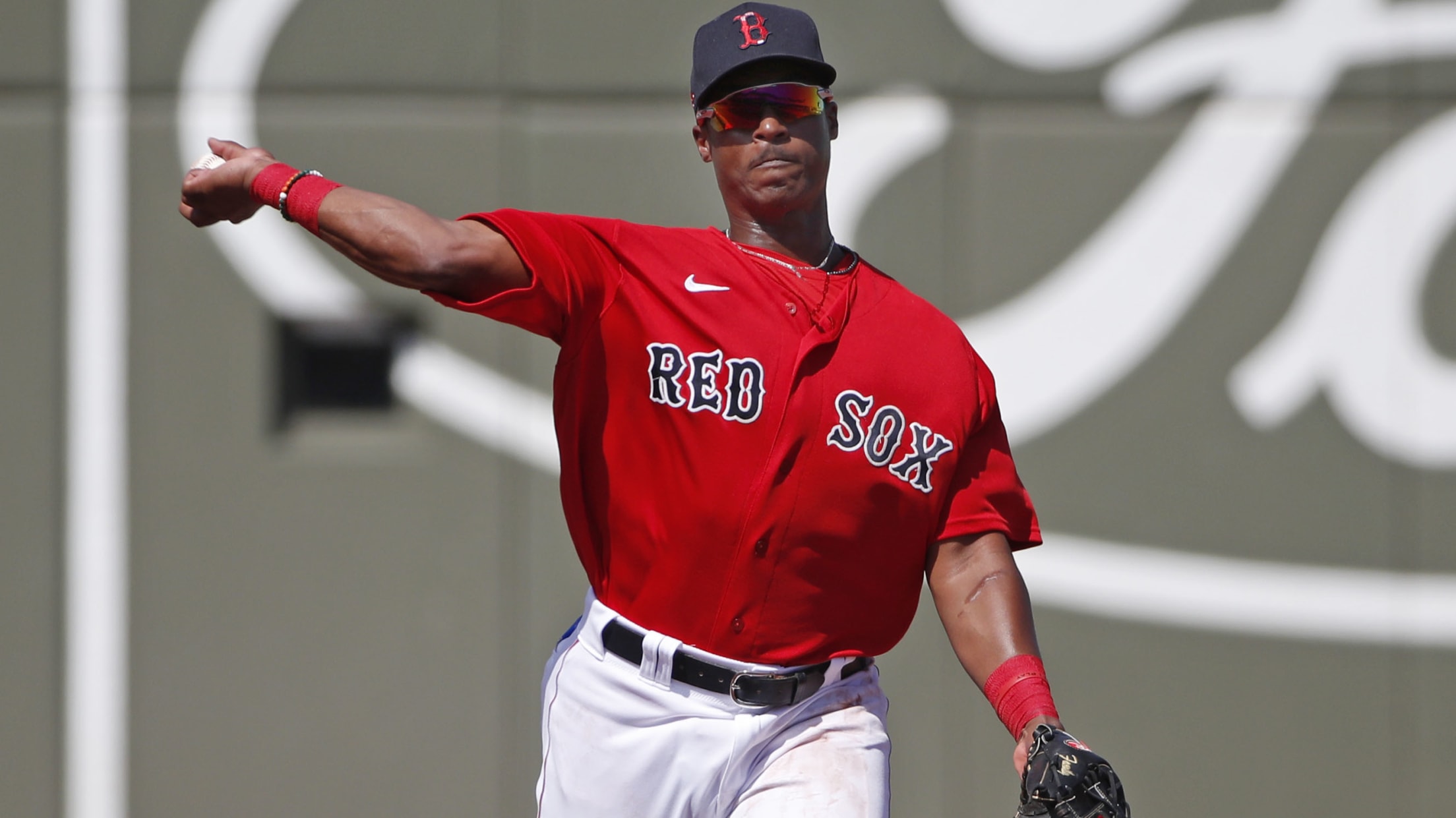 BOSTON -- For Jeter Downs -- MLB's No. 48 prospect and Boston's No. 1 per MLB Pipeline -- this season was supposed to be the one in which he would effectively showcase his skills in the Minor Leagues to the point where he'd get his chance with Boston in 2021.
BOSTON -- For Jeter Downs -- MLB's No. 48 prospect and Boston's No. 1 per MLB Pipeline -- this season was supposed to be the one in which he would effectively showcase his skills in the Minor Leagues to the point where he'd get his chance with Boston in 2021.
Though there's no Minor League season due to the coronavirus pandemic, Downs hasn't lessened his sights.
He is making the most of his new environment -- being one of the pool players who gets to work out daily at the Red Sox's alternate training site in Pawtucket, R.I.
"I kind of just want to get better at everything," Downs said. "I want to be better offensively, swinging at more strikes. And strike out less, that's one of my goals I feel like I can be better at. And defensively, just be better, period. I just want to be better at every single part of my game. I feel like that's something I can work on here without worrying too much about results."
Each day, Downs plays in an intrasquad game with a pool of players that includes other prospects and also veteran Minor Leaguers who have spent time in the big leagues.
Downs believes that daily competition will give him the tests he need each day to gauge where he's at.
"Oh, 100 percent, these guys know how to attack and they have a plan so it's learning how to adjust to that," said Downs. "In paying attention to the game, the game tells you a lot, inning by inning, pitch by pitch, how they're trying to attack you. It's cool to compete with these guys day in and day out because at the end of the day, competition is the greatest form of learning. It's definitely helping me out a lot."
Downs was, of course a big part of the return package in the deal that sent Mookie Betts and David Price to the Dodgers. He tries not to let that get in his head.
"I really don't pay attention to that stuff. Yes, it's cool to be mentioned with [Betts] and to be part of such a big trade but at the end of the day, we still have to go play baseball," Downs said. "I still have to go out and do my job and he still has to go out and do his job. I just try to keep it simple. It's still baseball. It doesn't matter who you get traded for, where you get traded, just go out and play the game, have fun and let everything else take care of itself."
The one thing Downs is missing due to the pandemic is the ability to bond with his teammates.
"That's another huge adjustment we've had to make," Downs said. "You can't really go out and hang out as much anymore so once you get there, you get your stuff done, play your little sim game and get out.
"I wouldn't say my [baseball] routine has altered. I'd say the hanging out at the ballpark has altered. I'm usually a guy that just gets there and hangs out with the guys for a little bit and then I'll start my day.
"Now with the whole COVID protocols, there's not really much hanging around. You get to the ballpark, you get your routine done, whether it's hitting, lifting, defense, and you get to practice and the game and that's about it."
What is Downs doing to keep himself occupied away from the field?
"I would say a whole lot of video games, that's for sure," said Downs. "Probably played a little bit too much, but you have to do something to take your mind off the game and relax."
Verdugo could lead off
To start the homestand on Friday night, Red Sox manager Ron Roenicke again had Andrew Benintendi in the leadoff spot, even though the left-handed hitter only had two hits in his first 29 at-bats, and one of them was a bunt.
Ideally, Benintendi will start hitting soon. If that doesn't happen, Roenicke hinted that Alex Verdugo could get a shot in the leadoff spot. While both players have similar skillsets, one difference is that Verdugo is a better hitter against lefties.
"He'd probably be the one guy in our lineup that makes a lot of sense. When he's swinging well he looks like he's very patient," Roenicke said. "It doesn't seem to bother him whether it's a left-hander or right-hander, so, yes, we have talked about it."
Benintendi is trying to keep his early-season slump in perspective, knowing it's magnified with only a 60-game schedule.
"I mean, obviously this start is probably the worst of my career, but I've gone through spurts where I'm 0-for 20-something, so it's unfortunate that's at the beginning of the year in a short season," Benintendi said. "So I wouldn't say I'm putting pressure on myself, but hopefully when things start to click and I start hitting, I go on a little hot run and everything will balance back out."
Pitching plans
With two off-days already this week, Roenicke had options with who to start in Sunday's series finale against the Blue Jays.
Rather than slotting in an opener -- which the Red Sox have been doing in their No. 5 spot in the rotation -- Roenicke will give No. 1 starter Nathan Eovaldi the ball.
Eovaldi last pitched on Tuesday at Tropicana Field, so he will have the customary four days of rest. Roenicke will ask No. 2 starter Martín Pérez if he would prefer to pitch on Monday or Tuesday of next week against Tampa Bay. An opener will be used for the other day.