Red Sox begin managerial interviews for '21
Pirates' Don Kelly, Cubs' Will Venable in the mix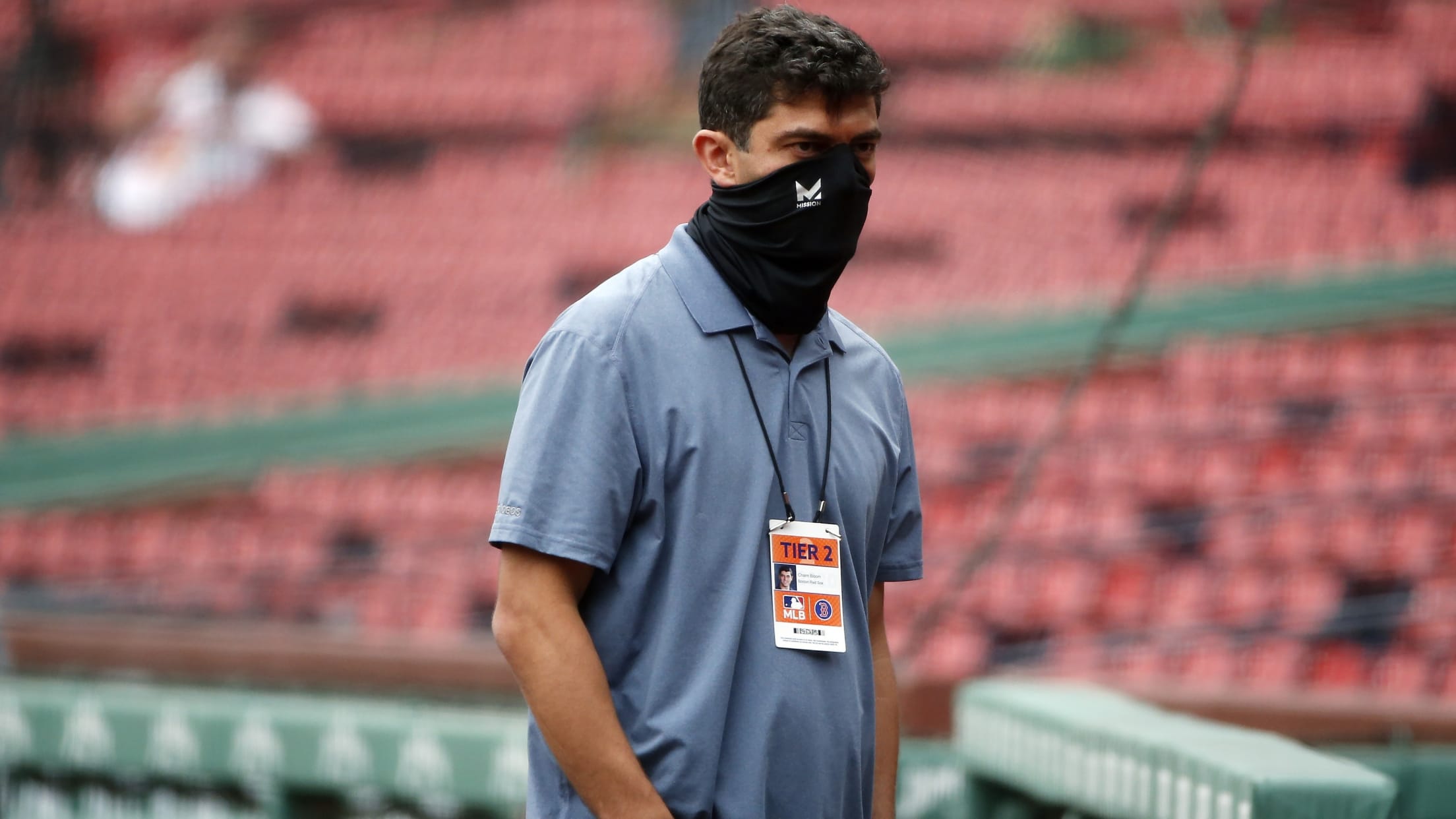 BOSTON -- Three weeks after announcing that Ron Roenicke won't be returning as manager for 2021, the Red Sox have started the interview process in search of his successor. Two candidates who have been interviewed for the position, sources confirmed, are Pirates bench coach Don Kelly and Cubs third-base coach
BOSTON -- Three weeks after announcing that Ron Roenicke won't be returning as manager for 2021, the Red Sox have started the interview process in search of his successor.
Two candidates who have been interviewed for the position, sources confirmed, are Pirates bench coach Don Kelly and Cubs third-base coach Will Venable.
MLB Network contributor Jon Heyman was first to report that Venable was interviewed, while Alex Speier of The Boston Globe reported the Kelly interview.
Kelly, 40, joined the Pirates as bench coach in 2020. Prior to that, he was the first-base coach for the Astros. He was also recently interviewed for the Tigers' managerial vacancy. As a player, Kelly was the definition of versatile, playing all nine positions during a career that started in 2007 and ended in '16, and included stints with the Pirates, Tigers and Marlins.
Venable has been around the game his entire life. His father Max spent 12 years playing in the Major Leagues. Will enjoyed a nine-year MLB career of his own with the Padres, Rangers and Dodgers that ended in 2016.
The 37-year-old was on the Cubs' Major League staff for the last three years and was a special assistant to president of baseball operations Theo Epstein prior to that. He has a strong reputation for relationship-building and the ability to tie together old-school and new-school philosophies.
Last winter, Venable interviewed for several open managerial posts around the league, including the Cubs, Giants and Astros.
By next week, when the World Series comes to an end, the Red Sox will at last be able to make their intentions clear on if they have interest in bringing Alex Cora back as manager.
Cora guided Boston to a franchise-record 108 wins in 2018 and an 84-win season in '19 before a mutual parting of ways due to his involvement in the Astros' sign-stealing scandal from 2017, at which time he was Houston's bench coach.
In April, after Cora was cleared of any wrongdoing in a sign-stealing investigation of the 2018 Red Sox, he was suspended by MLB for the 2020 season.
Cora earned high marks during his short stint with the Red Sox for his communication skills with the front office and the clubhouse, as well as for his effectiveness as an in-game manager and his willingness to work closely with the analytics department.