10 of the best quotes from the first half of the 2018 season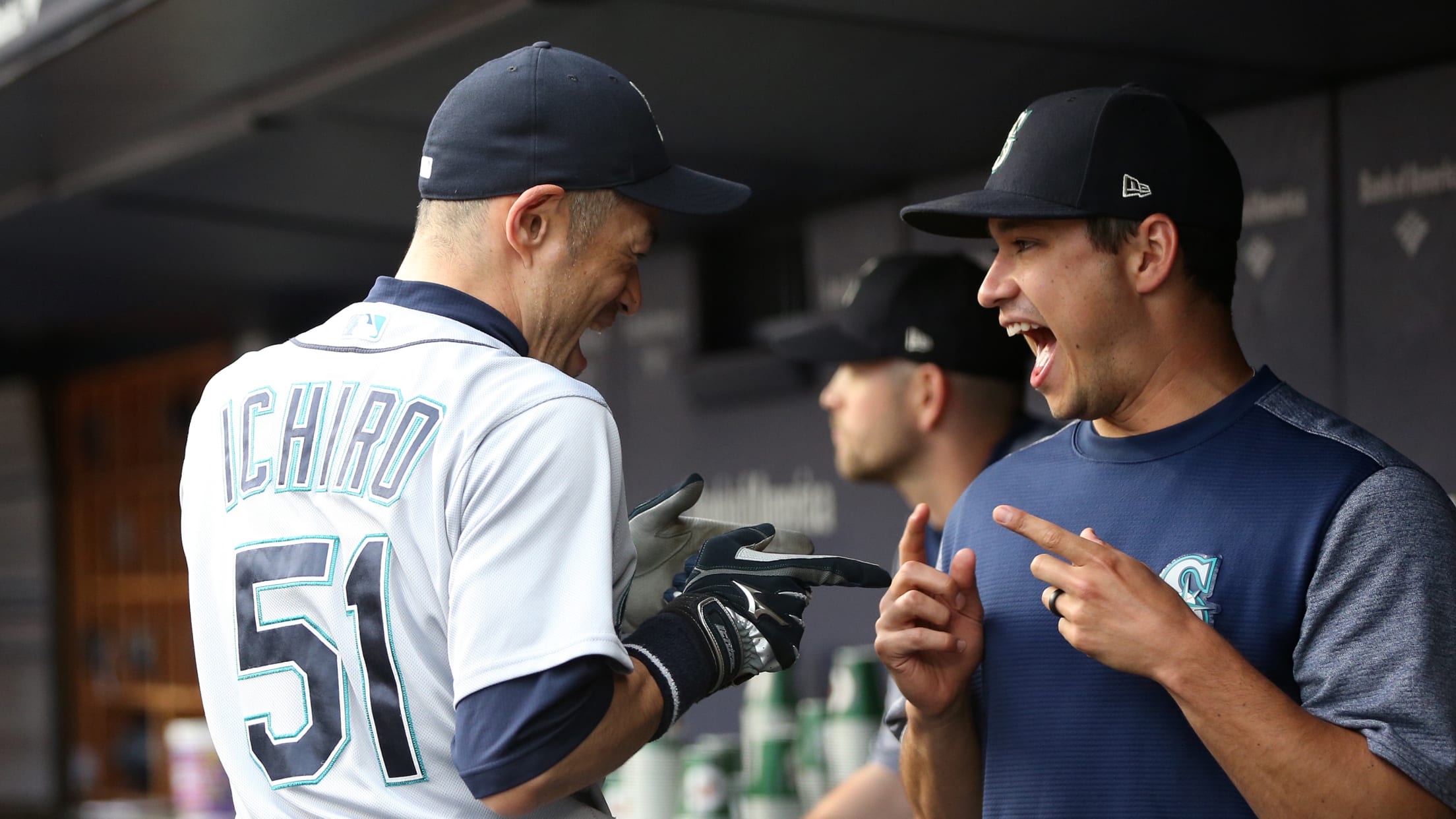 (Rob Tringali)
Oscar Wilde is known for his witticisms. Winston Churchill is quoted for his bon mots. It turns out, we should be looking to baseball players for their quotable ways, too.
That's right: With the exact midway point of the season in the rearview mirror, let's look back at the very best quotes from baseball's first half.
"I ain't getting to this one boys," - Mookie Betts on the rare fly ball he couldn't catch.
A man's got to know his limitations.
"I'm just a little kid! I was a little kid when I was a player. I feel like every time you take the field, you have a lifetime pass to be a little kid for as long as you want." - Nick Swisher on his Yankees' Old-Timers' Day dinger.
How can you not share in his enthusiasm for bashing homers?
HOME RUN! Nick Swisher drives one into the 2nd deck on #OldTimersDay. pic.twitter.com/i3vjgDegij

— YES Network (@YESNetwork) June 17, 2018
"I tried to get fatter. I succeeded at that apparently. We did all the testing, and I am fatter." - Joey Votto reflecting on his offseason workout routine.
Baseball players: They're just like us!
"We were discussing the Canadian dollar and flawed systems in our two governments. He was coming from a different side of it, and we were just discussing those kinds of things." - Erik Kratz with the best explanation for an on-field argument that we've ever heard.
The Canadian dollar is called a "Loonie." That already makes it a great currency.
"Personally I'm a fan of the 'stache, but I guess it got sent down. It's been DFA'd" - Gerrit Cole on Alex Bregman's mid-inning mustache-shave.
We'll forever miss it.
"Who the [expletive] is Tom Brady?" - Ichiro Suzuki on a certain quarterback.
Ah, bliss.
"I was like, 'Go, baby, go!' ... And I was running around, and I was trying so hard not to smile. I was trying to breathe and not smile." - Brent Suter on his home run.
Sometimes it's less what they say, than how they say it:
What's a DH? Don't ask @bruter24. #PitchersWhoRake pic.twitter.com/Ov84jyc8UH

— Cut4 (@Cut4) May 9, 2018
"So I run in our bathroom real quick, I'm ready to go. I'm trying to pee and I actually [expletive] my pants. Like right before I'm about to go in the game, I pooped my pants." - Archie Bradley on his bullpen accident.
Hey, sometimes nature calls.
"It's time to go long now." - Ozzie Albies before his first career walk-off home run.
Nozziedamus.
"I'm not a baby." - Buck Showalter on why he wouldn't use baby sunscreen.
I mean, he's not wrong.
made an inspirational poster for you pic.twitter.com/Fzefeusyo2

— Gemma Kaneko (@GemmaKaneko) March 22, 2018