Why is this polar bear running around a baseball field?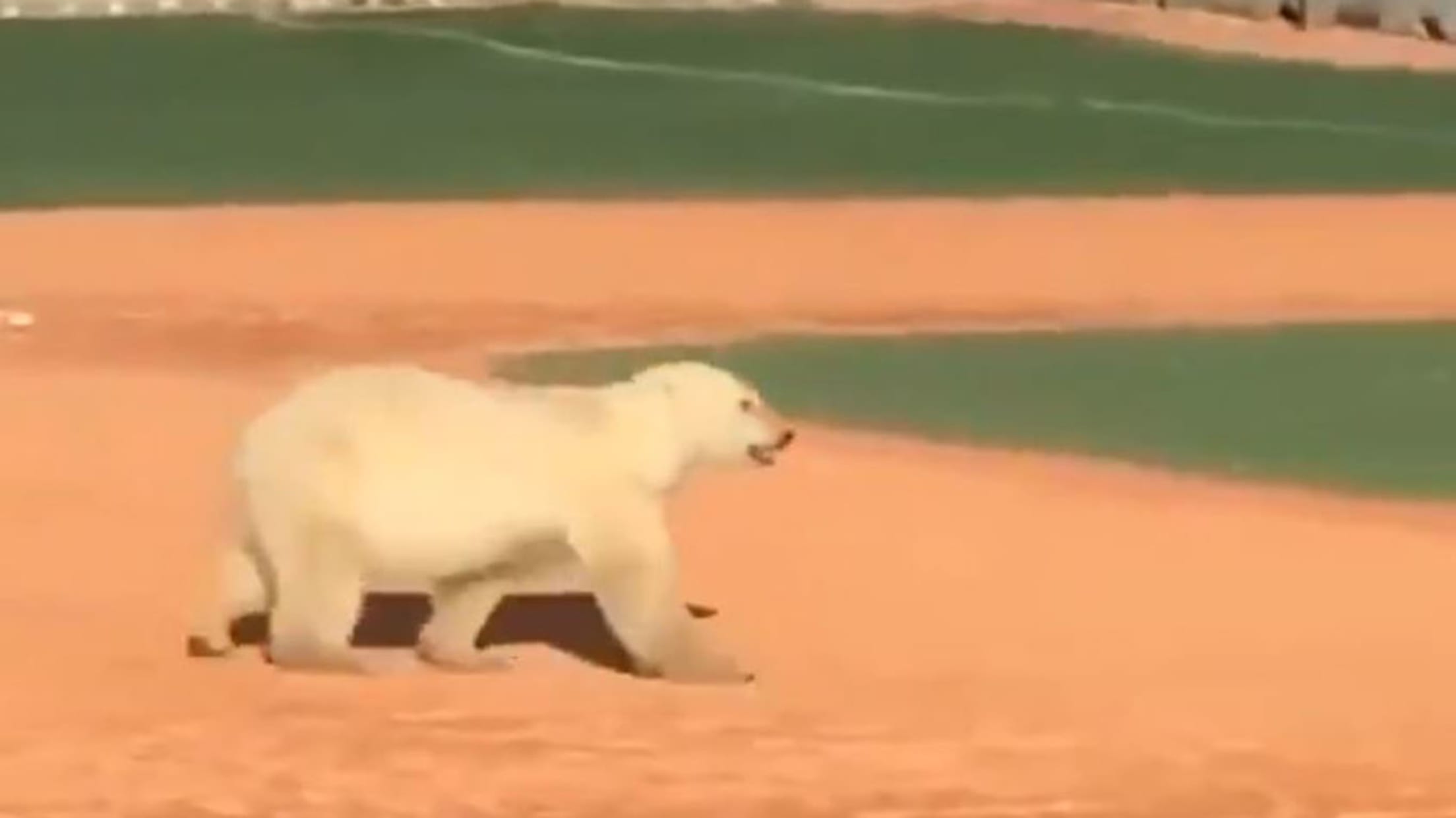 Mets first baseman Pete Alonso was dubbed the Polar Bear as he mashed a rookie record 53 home runs this season.
His club fell short of the postseason, but a different polar bear was apparently determined to play some October baseball.
A 200-pound polar bear was spotted wandering a baseball field in Manitoba.

Officers tranquilized the bear, who will spend 30 days in a holding facility before it's released a safe distance outside of the town. https://t.co/r0JseiQo0h pic.twitter.com/IqGnylmoPg

— ABC News (@ABC) October 14, 2019
It must be said that the polar bear does not seem to see anything amiss about the situation. All he sees is an open field to run around in. And run around it did.
Unfortunately, the powers that be decided the ballfield was no place for a non-Pete Alonso polar bear and cut the session short. When the bear's released back into the wild, we hope there are plenty of open spaces in which to run free.