The future of jorts is at the mercy of the Astros World Series hopes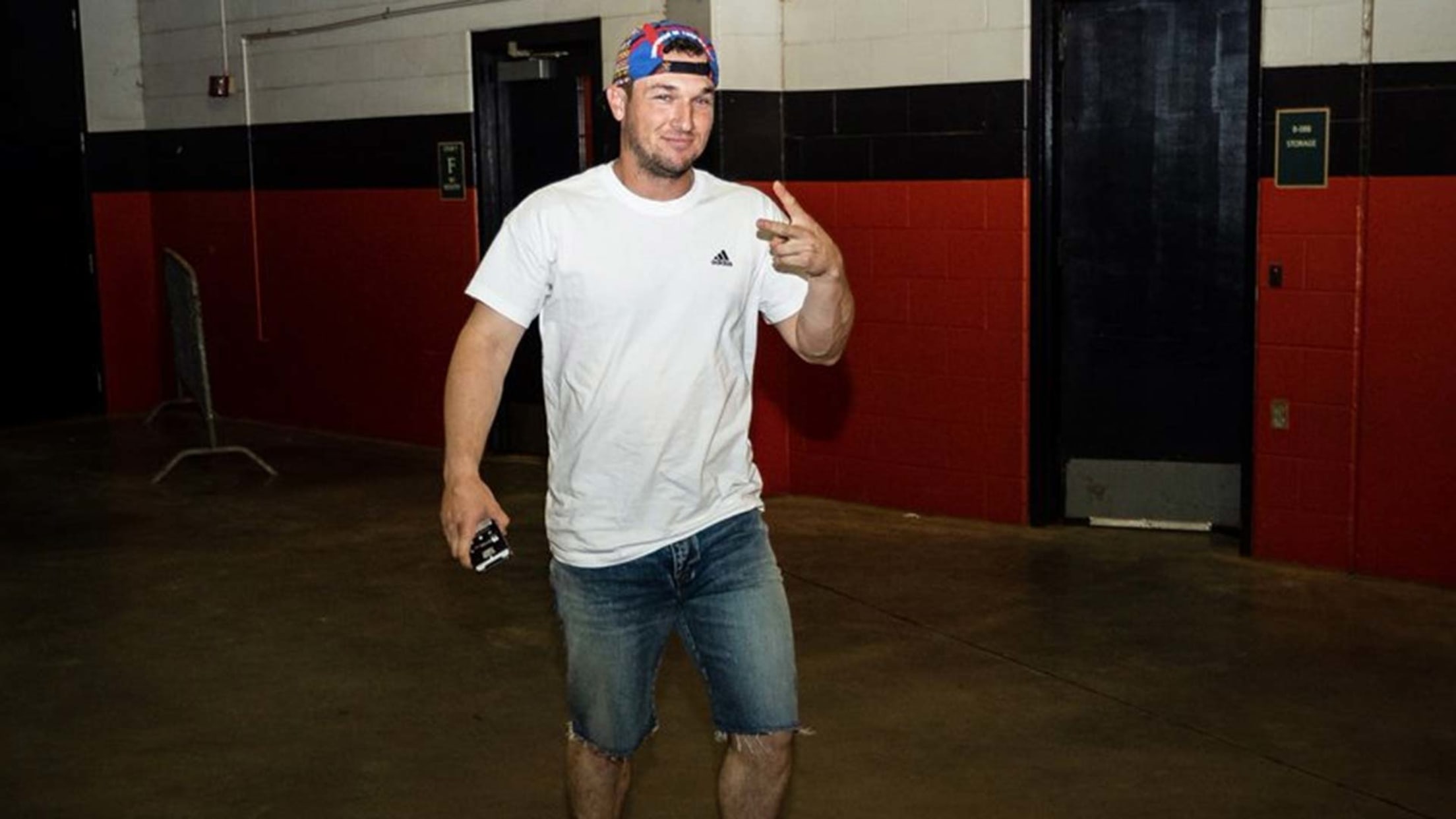 It's hard to get a handle on Alex Bregman's fashion sense. On the one hand, he's the guy his teammates call "Stinky" because of his superstitious practice of wearing the same lucky clothes to the ballpark every day during a hot streak. He's doing his best to live up to that nickname this World Series with a baggy flannel shirt that looks like something he picked up at a yard sale.
On the other hand, Bregman seems to genuinely be a fashionable guy when he puts his mind to it. He takes risks with colors and textures and pulls them off.
One of those risks came back in April when the third baseman wore jorts to the ballpark for the Astros home opener. Jorts are a statement choice if there ever was one, yet Bregman looked comfortable and good in them.
Jorts SZN pic.twitter.com/uPaPIHTp1S

— Cut4 (@Cut4) April 5, 2019
Unsurprisingly, not everyone was a fan of Bregman's jorts -- there's always someone out there who's wrong, after all. One of those people was his manager, A.J. Hinch, who went public with his disapproval of his star's fashion choice. In the process of doing that, however, Hinch agreed to help Bregman bring jorts back into style on one condition: The Astros win the 2019 World Series.
This is your daily reminder:

AJ Hinch declared in April that if the Astros win the #WorldSeries, he will wear @ABREG_1's jean shorts. @Astros | #Astros | #TakeItBack https://t.co/emaQjX8Co2

— MLB Network Radio on SiriusXM (@MLBNetworkRadio) October 29, 2019
Heading into Game 6 Tuesday night, the Astros are one win away from winning that 2019 World Series. If they pull it off, there will obviously be a bunch of stories about the Astros possibly being the greatest baseball team ever assembled and how they embraced their status as baseball's villains to win it all.
But, those narratives are all secondary. The real story is that the Astros winning the World Series will usher in a new era in men's fashion. Jorts will be king -- worn by young stars and and their managers alike. From the very start of the season, Bregman has been on one mission: To make jorts cool for everyone. Now, he's just one win away from succeeding.
Teams in this article:
Players in this article:
Topics in this article: