The Astros are living up to their name with an Apollo 11 cap for the 50th anniversary of the moon landing
(@NewEraCap)
Saturday will mark the 50th anniversary to the day since humankind first walked on the moon. That's one heck of an anniversary to celebrate.
The Astros are, fittingly enough, hosting a party on July 22 to honor the day. They will have a replica statue of Neil Armstrong's space suit in center field, along with a NASA Mobile Exhibit and Space Exploration Vehicle to check out on the Plaza. Neil's son, Rick, will also be on hand to throw out the first pitch.
You can also pick up this very fitting Orbit bobblehead: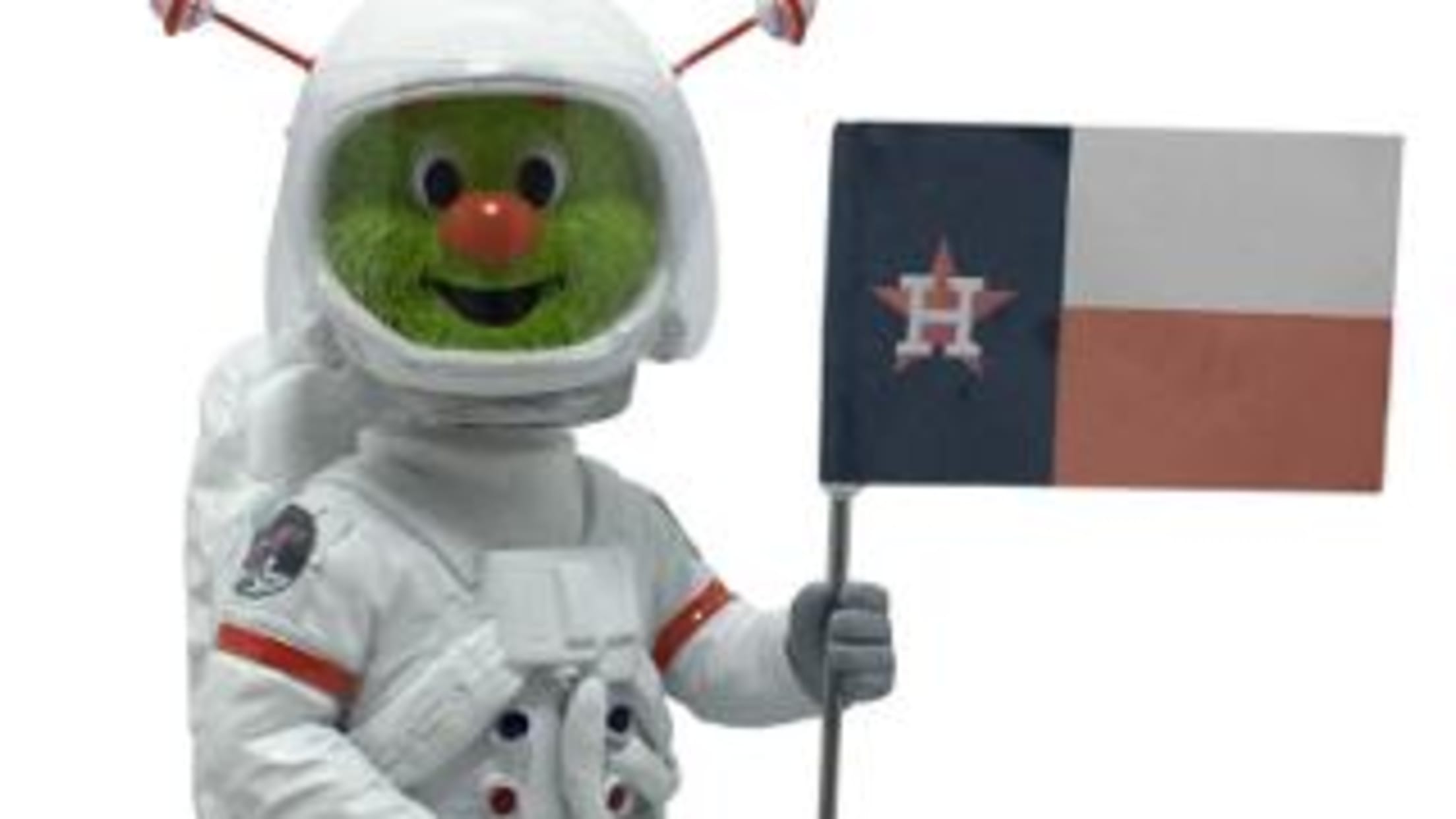 But the best part has to be these ballcaps, which they'll be wearing for the game. Yeah, they'll be playing under the Apollo 11 logo. (Fun fact: "11" was supposed to be spelled out as "Eleven," but Armstrong didn't like it because it would be harder for non-English speaking people to read it.)
Apollo 11 launched at this moment (9:32am Eastern) 50 years ago today. The Astros will honor the anniversary of the first moon landing on Monday, 7/22 by wearing these on-field hats. https://t.co/M7g5yJuUnA

— Mike Acosta (@AstrosTalk) July 16, 2019
The Astros aren't the only team going out of this world (sorry, had to) with promotions for the moon landing, though. On July 27, the Mets will give away a Mr. Met on the moon bobblehead. Too bad they didn't do anything for team GM Brodie Van Wagenen, who is Neil Armstrong's son-in-law.
My bobble head day is truly out of this world! 👨‍🚀🚀

Thanks @CradleAviation for letting me hangout!

Prepare for takeoff: https://t.co/OIPsrmubxx pic.twitter.com/BAKyxy54o1

— Mr. Met (@MrMet) July 10, 2019
If you thought the Minor Leagues weren't getting in on the action, you would be very, very wrong. I mean, the Minors are the land of specialty jerseys, so of course there are some very spacey options.
The Florida Fire Frogs are rocking space jerseys:
Join us Saturday night as we head to the moon! We honor the 50th anniversary of the moon landing with specialty jerseys to be auctioned off during the game! #MoonLanding50 #FiredUp 🔥🐸⚾️

🎟👉 https://t.co/xXtJroUwo4 pic.twitter.com/Oilr2yXfCl

— Florida Fire Frogs (@FireFrogsBB) July 17, 2019
As are the Bowie Baysox, with a slightly different version:
@YahooSports loves them and you should too! Check out the jerseys the Baysox will wear this Saturday night in honor of the 50th anniversary of the Moon Landing! Jerseys auctioned off in-stadium during 7/20 game. https://t.co/8Bq0yRBYh6 #MoonLanding50 #birdland @MiLBPromos @MiLB pic.twitter.com/JByjBgkxOc

— Bowie Baysox (@BowieBaysox) July 18, 2019
But the best belongs to the Lakeland Flying Tigers. Already armed with a killer name and logo featuring, well, flying tigers, now they have spacesuit unis. The Apollo crew should be proud:
🚨NEW JERSEY FOR SALE 🚨 Introducing the Flying Tigers Space Suit Jersey ft the Apollo 11 logo.This jersey is being sold for $75, all proceeds benefit @explorationsv.Limited number available, buy yours NOW. 📞 the box office 863-413-4140#MiLB #NASA #apollo11 #moonlanding #space pic.twitter.com/FVYxqgPscL

— Flying Tigers (@LkdFlyingTigers) July 15, 2019
Michael Clair writes for MLB.com. He spends a lot of time thinking about walk-up music and believes stirrup socks are an integral part of every formal outfit.
Teams in this article:
Topics in this article: