The Blue Jays' Mother's Day message will put your puny card to shame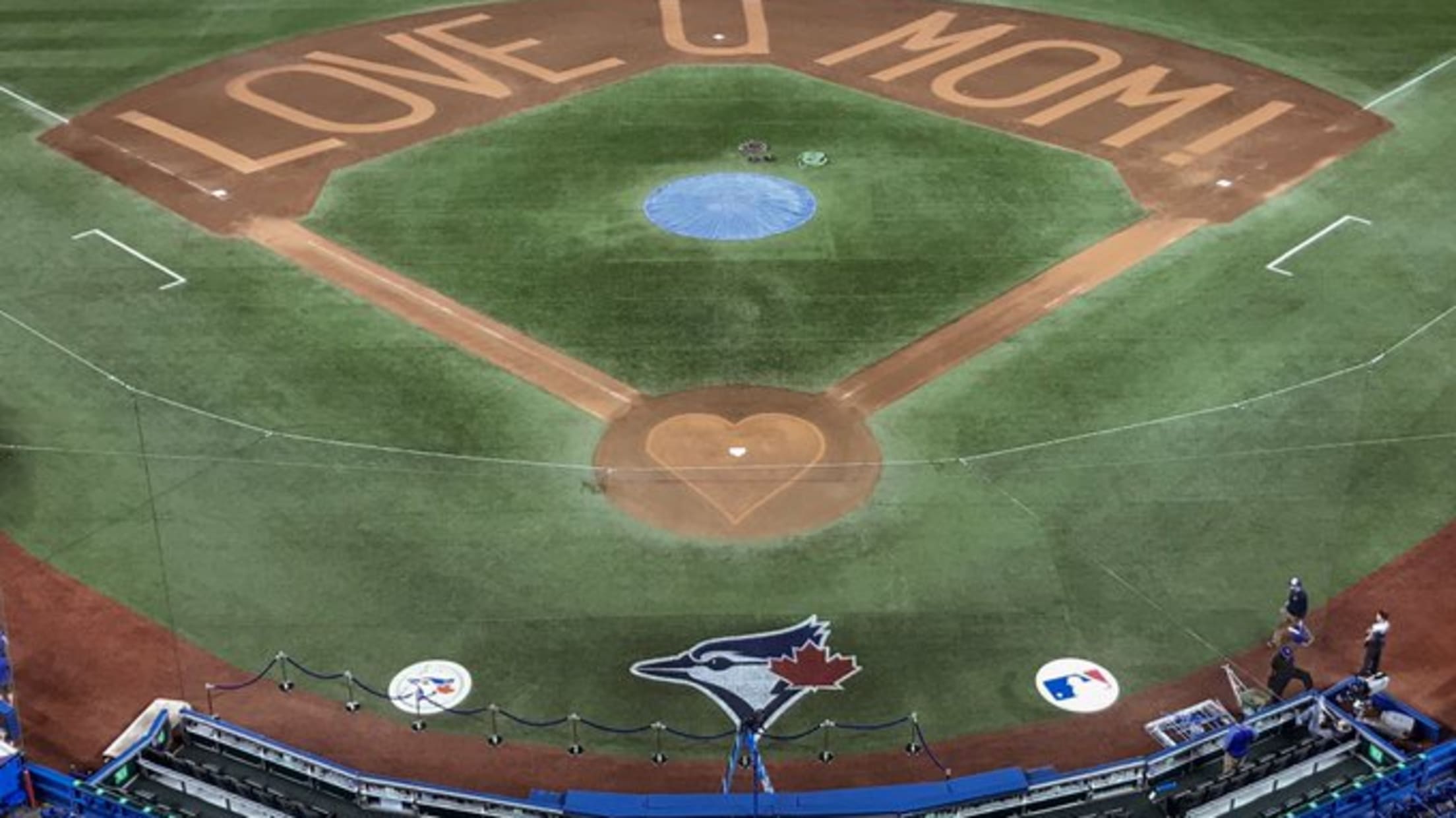 We all try to be the best sons and daughters we can be and, on days like Mother's Day, that involves doing something special for all the moms in our lives. That may mean going out to brunch or mailing a thoughtful card. Whatever the form, the point is to express our appreciation for everything moms do.
Unfortunately, thanks to the Blue Jays, whatever method we choose this year to display our love for our moms will feel just a little bit inadequate. That's because they transformed their field into a giant Mother's Day card.
This diamond is for you, Mom! 💙#MothersDay | #LetsGoBlueJays pic.twitter.com/fAZeOQKhwB

— Toronto Blue Jays (@BlueJays) May 12, 2019
Well, it was a good year for the rest of us, but the Blue Jays have clearly won Mother's Day this time around. There's just no brunch fancy enough or greeting card sappy enough to top this.
Eric Chesterton is a writer for MLB.com. He is an appreciator of the stolen base, the bunt against the shift and nearly every unconventional uniform design. He eagerly awaits Jamie Moyer's inevitable comeback.
Teams in this article:
Topics in this article: