Bryce Harper got a perm that has to be seen to be believed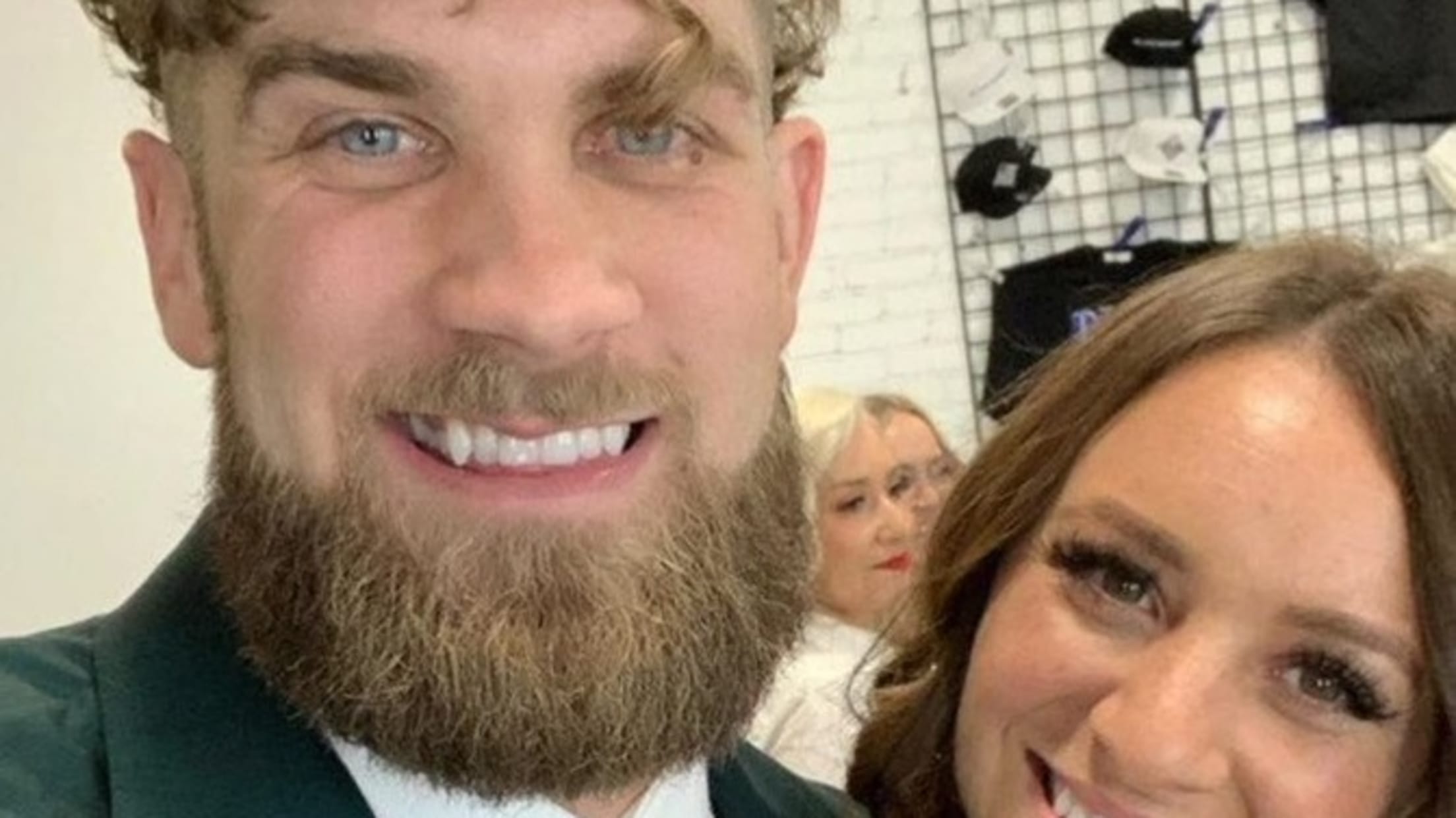 The current offseason is already shaping up to be the most impactful one of Bryce Harper's young life. Will he stay with the Nationals? Will he take on a new challenge elsewhere on a monster contract? No one knows for sure.
The one thing we do know is that Harper is already gearing up for another new look. He has tested out all kinds of wild hair in the past, so his experimentation is somewhat expected. That being said, it's hard to be 100-percent ready for the 'do he unveiled during a live Twitter session on Thursday:
Q: Grilled Cheese or PB&J #AskBryce
- @CozyBoyMeech

A: pic.twitter.com/6GI0YsZrMI

— Bryce Harper (@bryceharper3) November 16, 2018
The closest approximation to describe this look is if Beaker from The Muppets decided to get a perm.
Harper was also taking some questions during his haircut, and appropriately, one of them involved a style recommendation from the star outfielder:
Q: #AskBryce l am getting my haircut Tuesday. Would should l get done to it?
- @rileywhite_

A: pic.twitter.com/2S698nbUpp

— Bryce Harper (@bryceharper3) November 16, 2018
Harper even revealed his surprising hatred of mozzarella sticks to Cut4's own Cespedes Family Barbecue:
Q: .@Bharper3407 when you're out to dinner, what is the one appetizer you'd never, ever ever order #AskBryce
- @CespedesBBQ

A: pic.twitter.com/1dqZTbxNj5

— Bryce Harper (@bryceharper3) November 16, 2018
This news might be even more shocking than the perm itself. But you do you, Bryce.
Teams in this article:
Players in this article: