Check out Bryce Harper's sweet new Philly-themed bat decal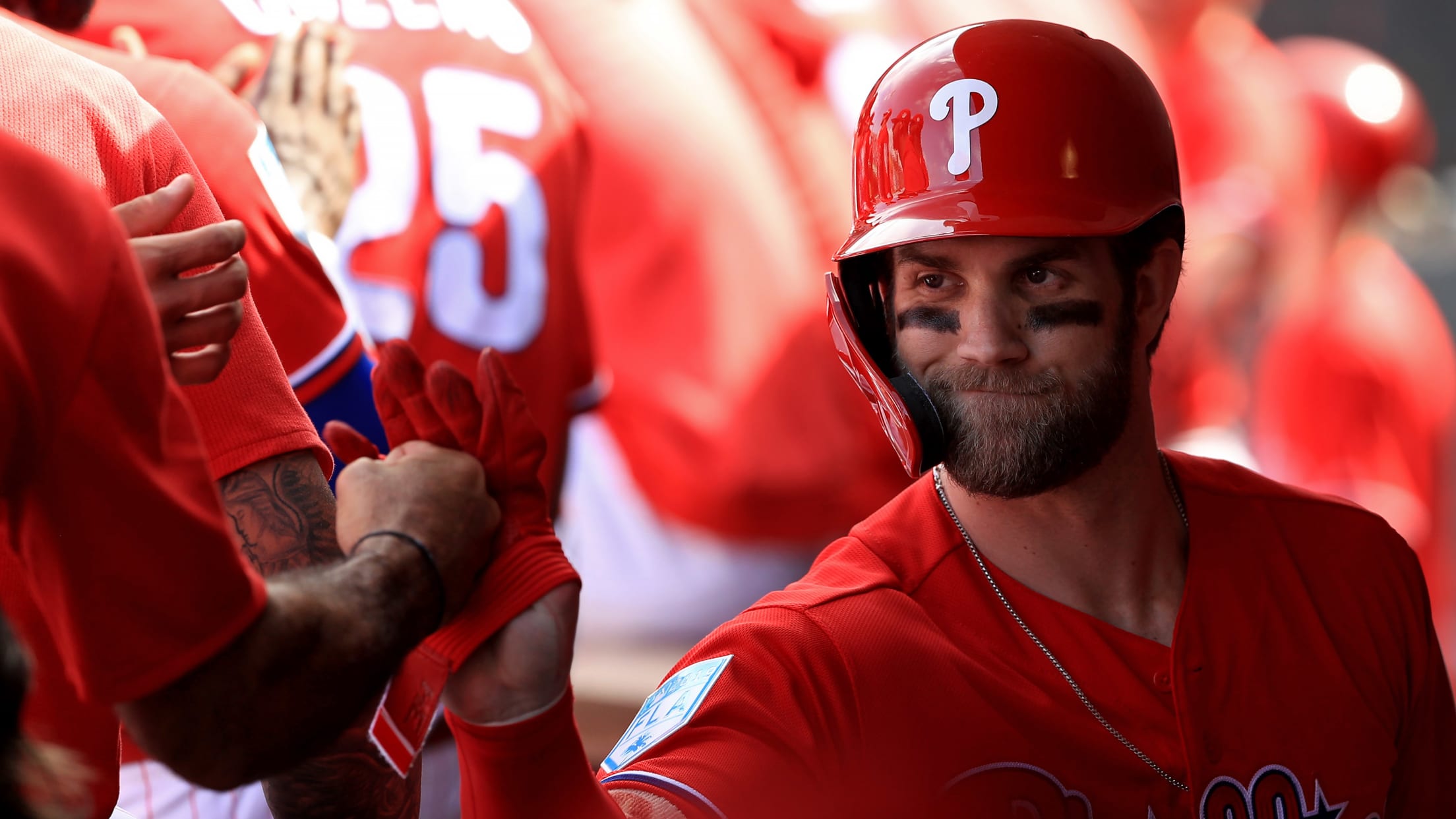 Aside from that tiny little slip up during his press conference, Bryce Harper has done a pretty good job endearing himself to the Philadelphia sports faithful. He walked up to the Fresh Prince of Bel Air theme song during his first plate-appearance with the team in Spring Training. Then, he engaged in a phenomenal Twitter back and forth with Rob McElhenney, who plays Mac on It's Always Sunny in Philadelphia. And now, on Friday, before his game against the Blue Jays (where he got hit by a pitch but is hopefully OK) he made another gesture with his new bat decal.
Bryce Harper's custom bat knobs pic.twitter.com/maWiIMbPaT

— Matt Breen (@matt_breen) March 15, 2019
For those of you who have never been to a Phillies game or walked down a boardwalk anywhere in New Jersey or Delaware, that "ill" logo has become a pretty recognizable part of Philadelphia sports culture. Its origins probably have something to do with The Roots' 1996 album "Illadelph Halflife," a song on which I'm sure will be Harper's next walk-up.
Teams in this article:
Players in this article:
Topics in this article: