Miguel Cabrera and Ramon Laureano both laughed at the thought of Cabrera testing Laureano's arm
Some things are just so absurd to consider, you have to laugh.This played out in the first inning of Sunday's A's-Tigers game at Comerica Park under the most ordinary of circumstances: a routine fly ball to center field.
The laughs came courtesy of the players involved -- in this case, the Tigers' Miguel Cabrera and A's center fielder Ramón Laureano. Ronny Rodriguez hit a fly ball to center. Laureano caught it and geared up to fire the ball to third, should Cabrera be running. But Cabrera was not going to be running.
How do we know this? Well, Cabrera began laughing as soon as he saw Laureano preparing to throw: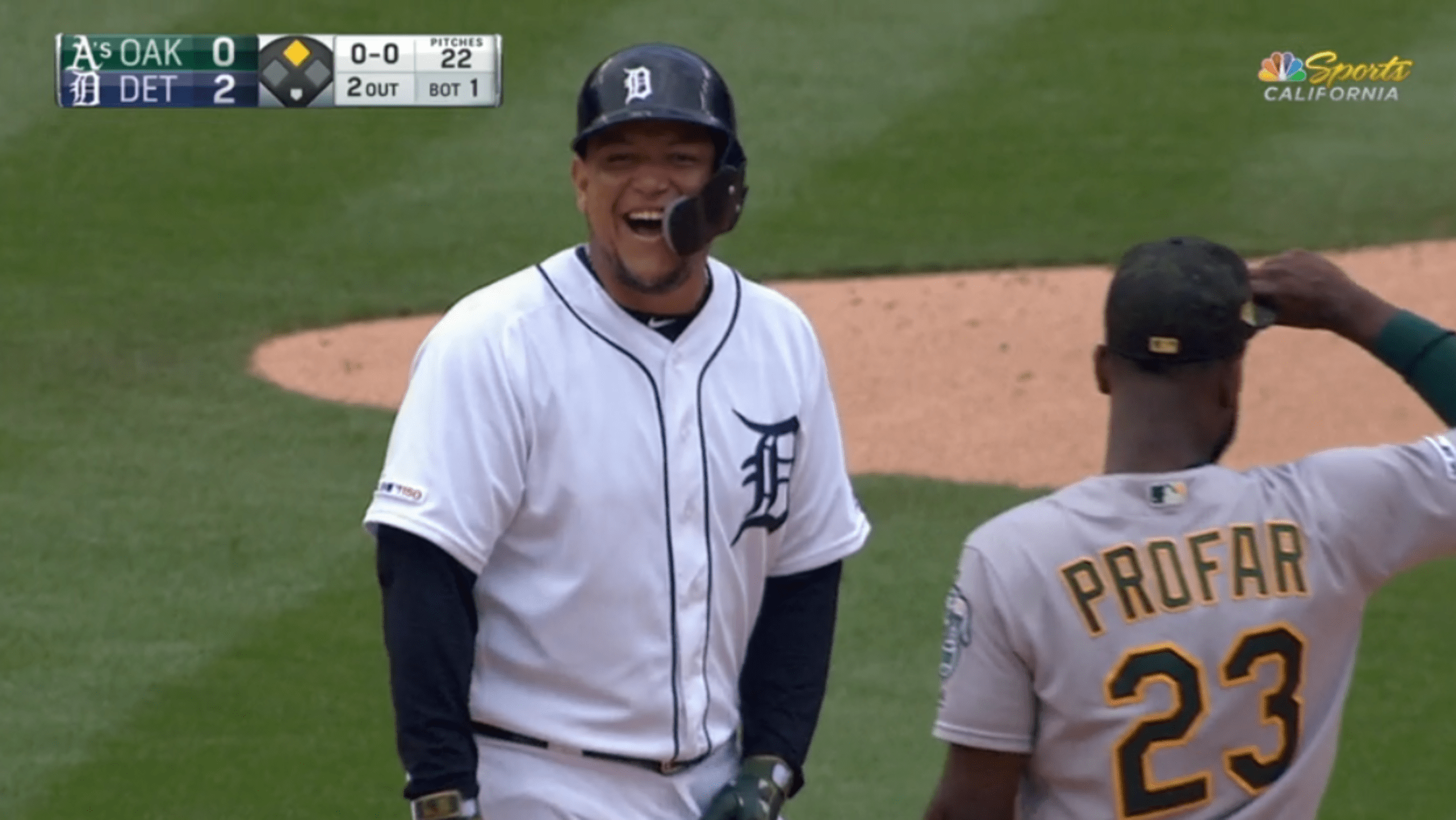 Over in center field, Laureano smirked and said something like, "I thought you were running!"
No way, Ramon. Miggy was not interested in being your next outfield assist victim. He's heard stories about you.
Teams in this article:
Players in this article:
Topics in this article: