Cavan Biggio's hot streak against the Astros is a brutal reminder of the passage of time
It can be weird to watch people grow up when you knew them as kids. I could have sworn that the little brother of a friend of mine from college was still in middle school, but nope. He actually just graduated himself.
It hasn't helped seeing the generation of kids whose dads were All-Stars when I was growing up break into the Majors. Don't get me wrong -- they're incredible talents. Vladimir Guerrero Jr., Fernando Tatis Jr. and Bo Bichette are unreal. I love them. But at the same time, it's quite unsettling.
At least I don't have it as bad as the Astros. Guerrero, Tatis and Bichette all had fathers who bounced around between different teams. That wasn't the case with Craig Biggio, who spent all 20 seasons of his Hall of Fame career in Houston. It only made sense for the team to develop a bond with Biggio's family, including his son, Cavan.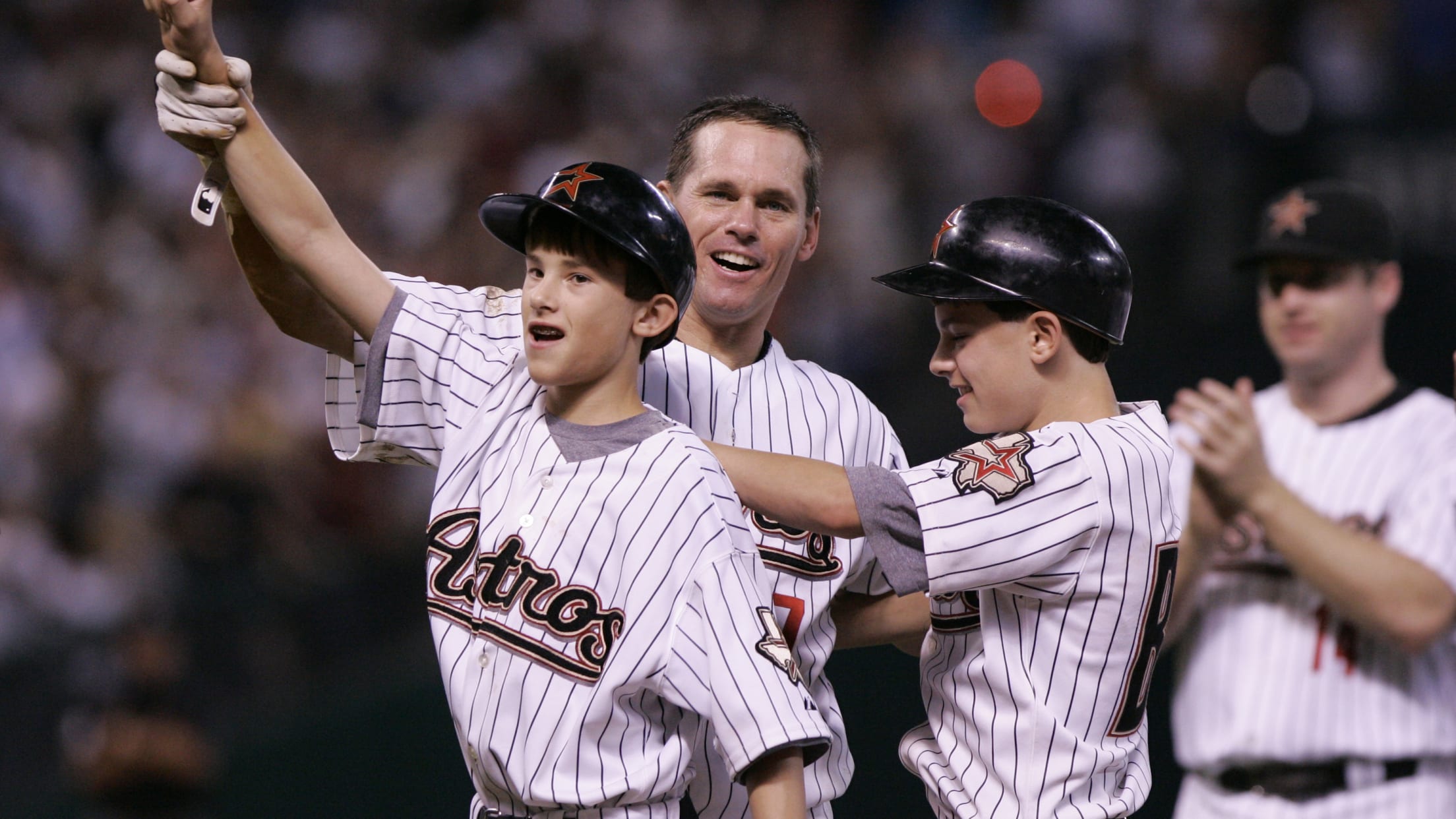 Cavan Biggio was born in Houston in 1995, the middle of Craig's career. He went to St. Thomas High School in Houston. When the Astros went to the World Series for the first time in 2005, Cavan was there. When Craig notched his 3,000th hit, Cavan was there, too.
The Astros saw him grow up and become a viable big league prospect. They even congratulated Cavan when he was called up to make his MLB debut with the Blue Jays back in May.
They grow up so fast.

Congratulations to Cavan Biggio on his call up to the @BlueJays! 👏👏 pic.twitter.com/pDO3Ybfrcn

— Houston Astros (@astros) May 24, 2019
Cavan wasn't even on the Astros, and they were happy for him. There's a natural kinship there, sort of like the bond between a babysitter and the kid they occasionally watch over.
Well, suppose that kid you babysat graduated from college and took over your old position after you were fired from a job. That would be a bizarre feeling of pathos, now wouldn't it? Then, you might understand what the Astros are going through right now.
Biggio looked sharp in his first career series against the Astros back on June 14-16, hitting .308 with a pair of doubles in the three-game set. But that was nothing compared to what he's done in his latest showdown with his old friends. On Friday night, he went 1-for-3 with a pair of walks and a booming homer that soared 410 feet.
Biggio continued to crush the Astros on Saturday. He went 2-for-3 with a double, a walk and yet another long ball.
A Biggio just homered AGAINST the Astros 🤯@doinitBIGgio23 | #LetsGoBlueJays pic.twitter.com/pgl1tTn6c5

— Toronto Blue Jays (@BlueJays) August 31, 2019
This time, the younger Biggio's heroics were enough to lead the Blue Jays to a 6-4 win.
The Astros have to be looking themselves in the mirror and wondering what they've done. They did the right thing, fostering Biggio along as he developed his baseball skills, and this is how he repays them? It's almost akin to a scientist being undone by his own creation.
Manager AJ Hinch might want to consider just walking Biggio in the last game of this series on Sunday. The kid's just getting better, and the Astros might end up reaping the consequences.
Sorry, pops.
His son hits a HR, and Craig Biggio is all: #Astros > family. Gotta respect that. pic.twitter.com/gHEhprleUY

— Bags4HoF (@Bags4HoF) August 31, 2019
Andrew Mearns is a writer for Cut4 whose baseball obsession was born from the shattered dreams of Mike Mussina's perfect game attempt in 2001. He has a startling memory of World Series highlights that barely functions as a party trick.
Teams in this article:
Players in this article:
Topics in this article: