Charley Kershaw is already a bat-flipping fiend at age 2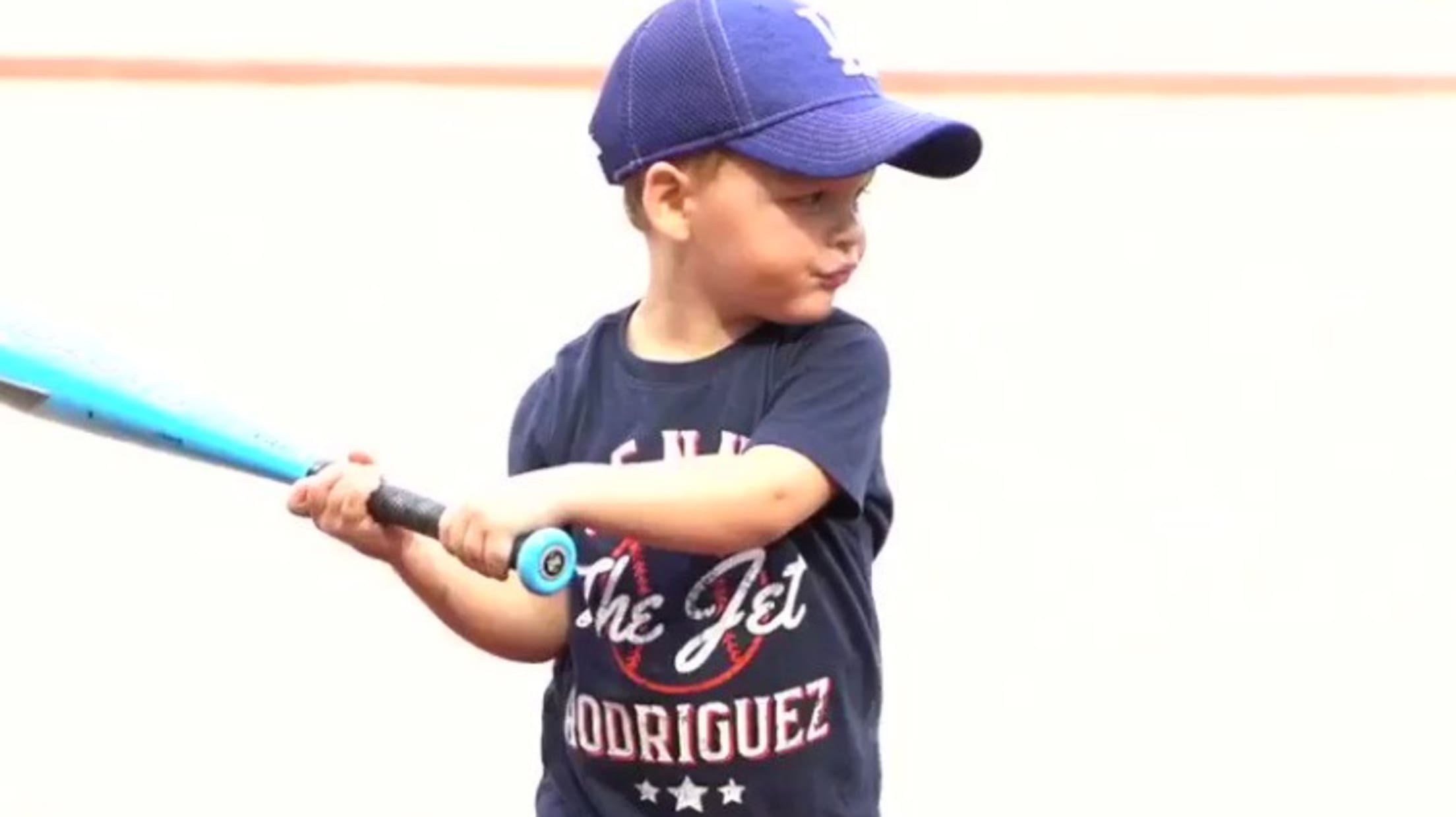 Clayton Kershaw had his son, Charley, down on the field with him prior to the Dodgers' Saturday night game against the Pirates at PNC Park. At first, it just seemed to be a charming, normal father-son hangout session as the two played catch with each other.
.@ClaytonKersh22 playing catch with Charley on the anniversary of his debut has us in our feels. pic.twitter.com/OdjGtImWKG

— Los Angeles Dodgers (@Dodgers) May 25, 2019
After the catch though, Kershaw threw some pitches to his son. That's when young Charley threw down the gauntlet for toddlers everywhere by unleashing a triumphant bat flip after making contact with one offering:
Flip it, Charley! pic.twitter.com/ECEf0Nj0UF

— Cut4 (@Cut4) May 25, 2019
Let's slow down that flip to really take it in. The kid did not hold back.
Charley's bat flip and t-shirt? 💯 pic.twitter.com/70FmgeVpu9

— Los Angeles Dodgers (@Dodgers) May 25, 2019
That's an expression that says "I'm done with this." The 2-year-old already has bat flipping down pat.
Consider that an act of revenge for kids against their All-Star fathers after Freddie Freeman took no mercy against his own son. That'll show them.
Teams in this article:
Players in this article:
Topics in this article: