Having perfected bat flips and pitching, Clayton Kershaw's son put on a baserunning clinic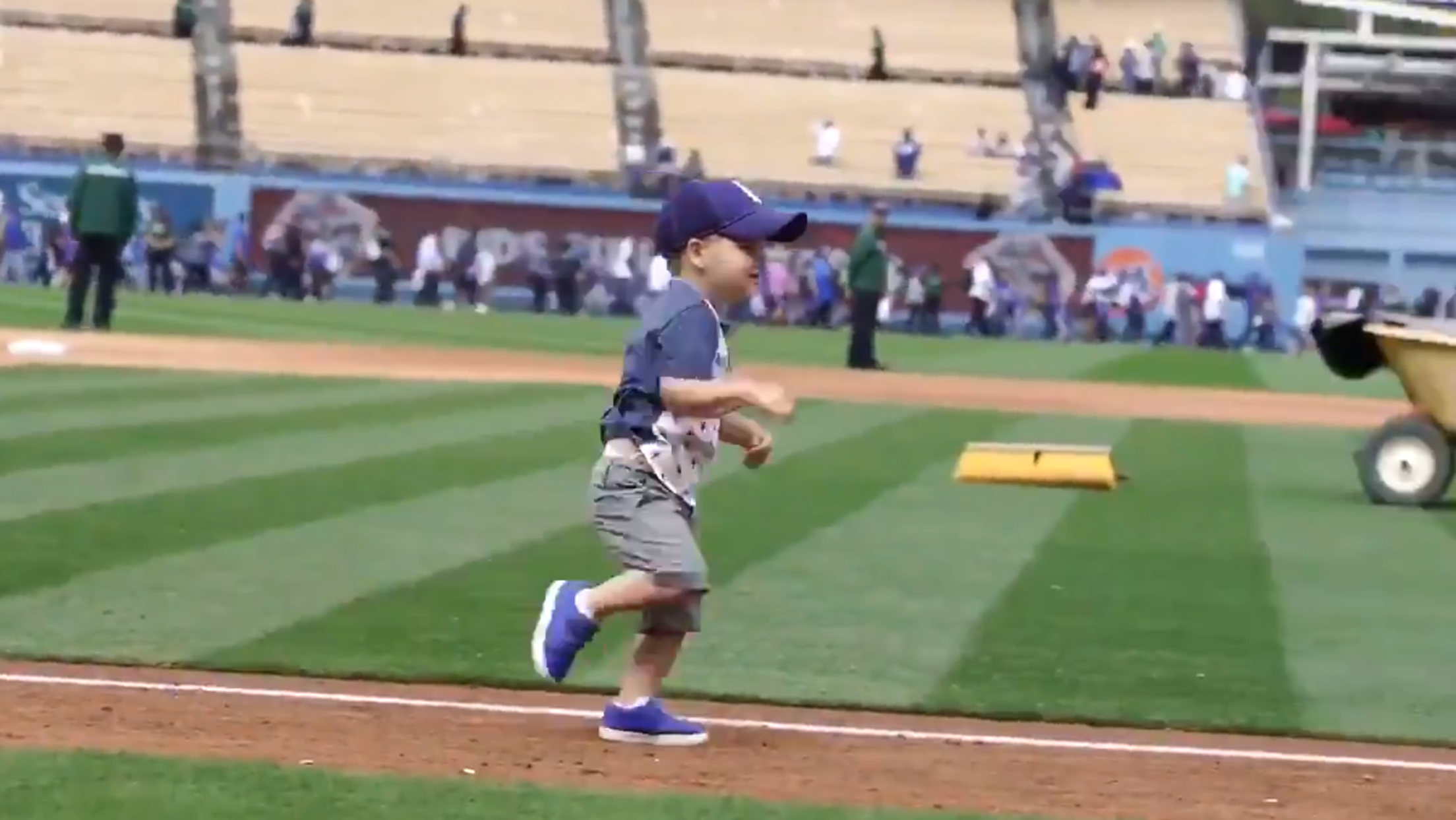 If you're not already on the Charley Kershaw bandwagon, it's time to get fully on-board, because the kid's a threat on the diamond already.
After the Dodgers' 8-0 win over the Phillies on Sunday, Clayton Kershaw's son took part in the postgame race-around-the-bases. And the kid's a burner!
Charley Kershaw runs the bases with a fan. pic.twitter.com/wPtFJt2h1b

— Cut4 (@Cut4) June 3, 2019
If you're keeping track, Charley's been putting on quite a show over the past few weeks, demonstrating a familial baseball pedigree that can't be beat. I mean, look at this bat-flipping technique:
Flip it, Charley! pic.twitter.com/ECEf0Nj0UF

— Cut4 (@Cut4) May 25, 2019
And -- oh yeah -- he's also a pitching phenom, too.
Right-handed pitcher, Charley Kershaw. pic.twitter.com/wldwAvwUnE

— Los Angeles Dodgers (@Dodgers) April 29, 2019
Young Charley had another bullpen session on Sunday, because he has his dad's work ethic:
Charley's preparing for his own #KershawDay. pic.twitter.com/eBVgHmcmNu

— Los Angeles Dodgers (@Dodgers) June 3, 2019
Pitching: check.
Bat-flipping: check.
Running the bases: check.
Remember this checklist if, a few years down the line, there's another Kershaw out there turning heads.
Adrian Garro joined MLB.com in 2016. Throughout his travels, both Bartolo Colon and Vin Scully have placed their hands on his shoulders. Not at the same time, though. That'd be amazing.
Teams in this article:
Players in this article:
Topics in this article: