Clemson's Dabo Swinney isn't just a college football coach -- he's a Little League coach, too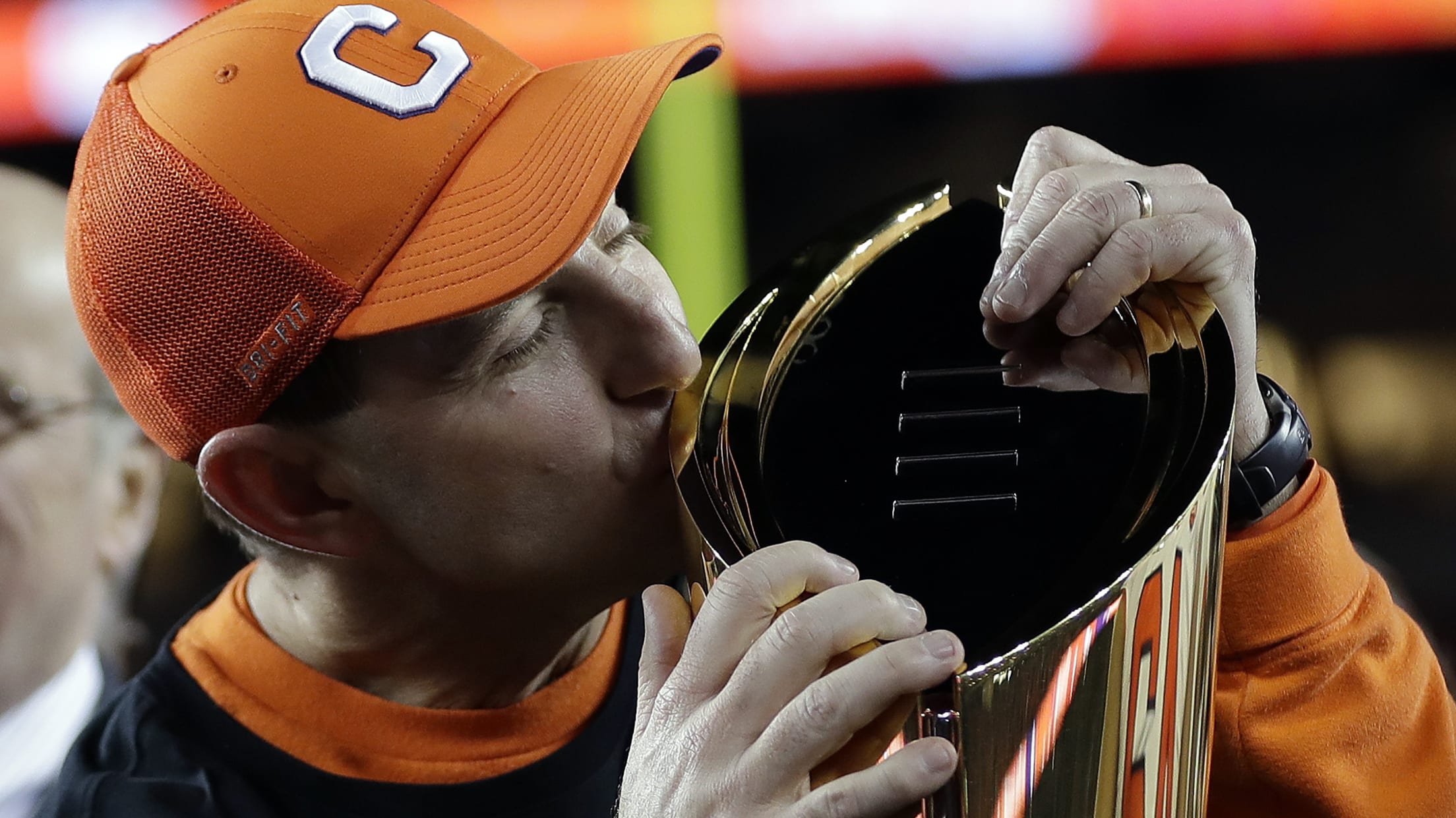 Clemson head coach Dabo Swinney kisses the championship trophy after the NCAA college football playoff championship game against Alabama, Monday, Jan. 7, 2019, in Santa Clara, Calif. Clemson beat Alabama 44-16. (AP Photo/David J. Phillip) (David J. Phillip/AP)
Dabo Swinney, owner of a top-tier name in American sports, may have just won his second college football national championship, but he's got another coaching job on his resume that you may not have known about: Little League head coach.
The father of three boys, Swinney doesn't just coach them when they make his Clemson football team (as his oldest son Will did this year). Oh no, Swinney made sure to coach each of them through Little League.
As Swinney said in 2016:
"As a dad, it gives me a chance to have some quality time to be a part of something with my boys. It is hard for me to coach their football and basketball, because of my schedule. I am gone a lot, I miss a lot. These weekends are something I try to protect at all costs."
He went so far as to schedule Clemson's spring workouts around the Little League schedule.
Looks like having the Hunter Renfrow/Hunter Renfroe connection isn't Clemson football's only tie to baseball.