Cole Hamels hit a hole-in-one while golfing with his Cubs teammates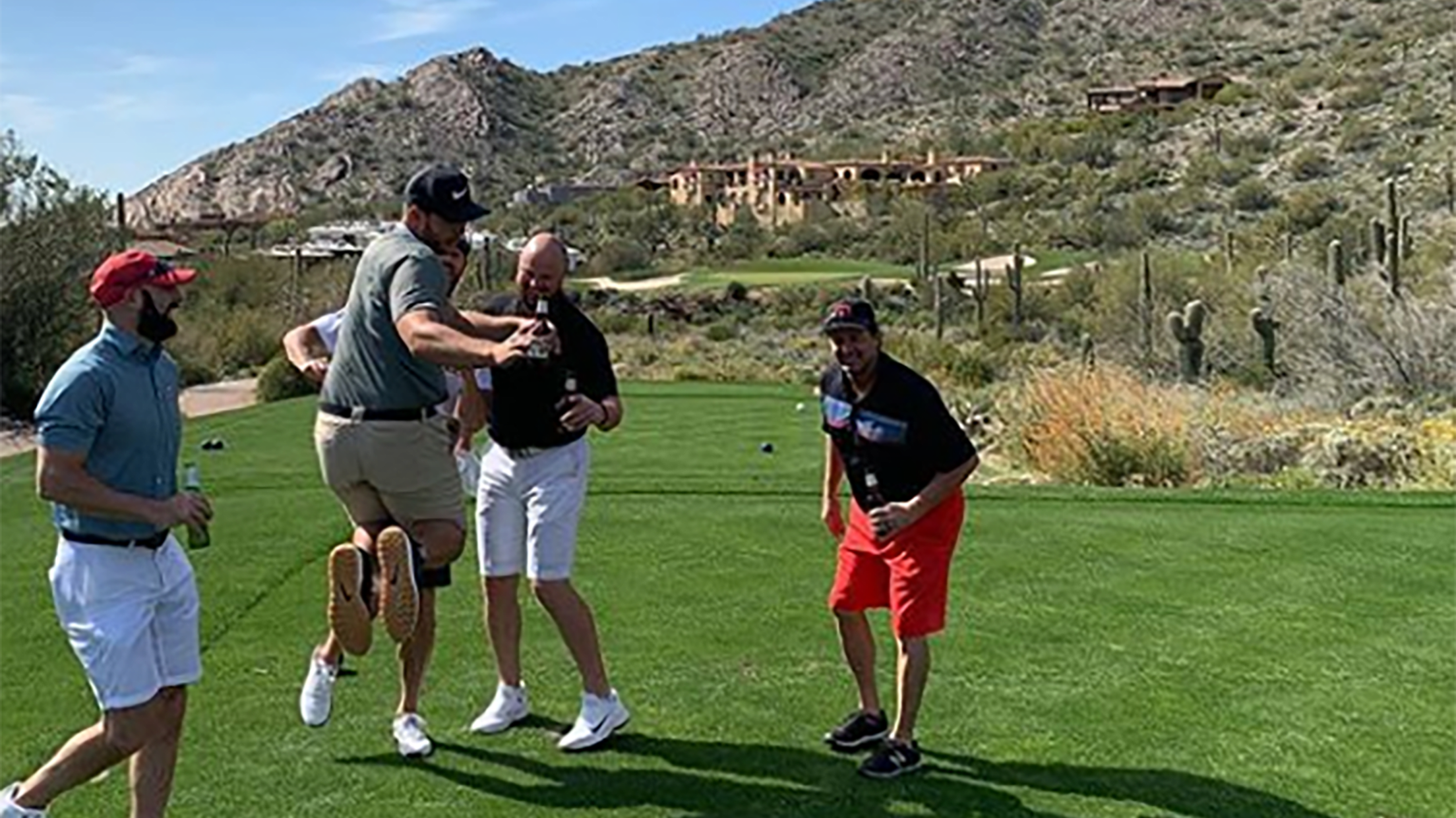 If you're a Cubs fan, you're used to looking out for omens. So, chances are, you'll be on red alert after this bit of news.
With Spring Training winding down, some Cubs including Jon Lester, Anthony Rizzo and Cole Hamels hit the links. And while Hamels is known more for throwing things than hitting them, he found himself with the once-in-a-lifetime hole-in-one:
Now the only question is this: Is a hole-in-one a good omen? Or did he use up too much of the Cubs' luck during Spring Training?
Michael Clair writes for MLB.com. He spends a lot of time thinking about walk-up music and believes stirrup socks are an integral part of every formal outfit.
Teams in this article:
Players in this article:
Topics in this article: