A company in Japan recycles broken bats into chopsticks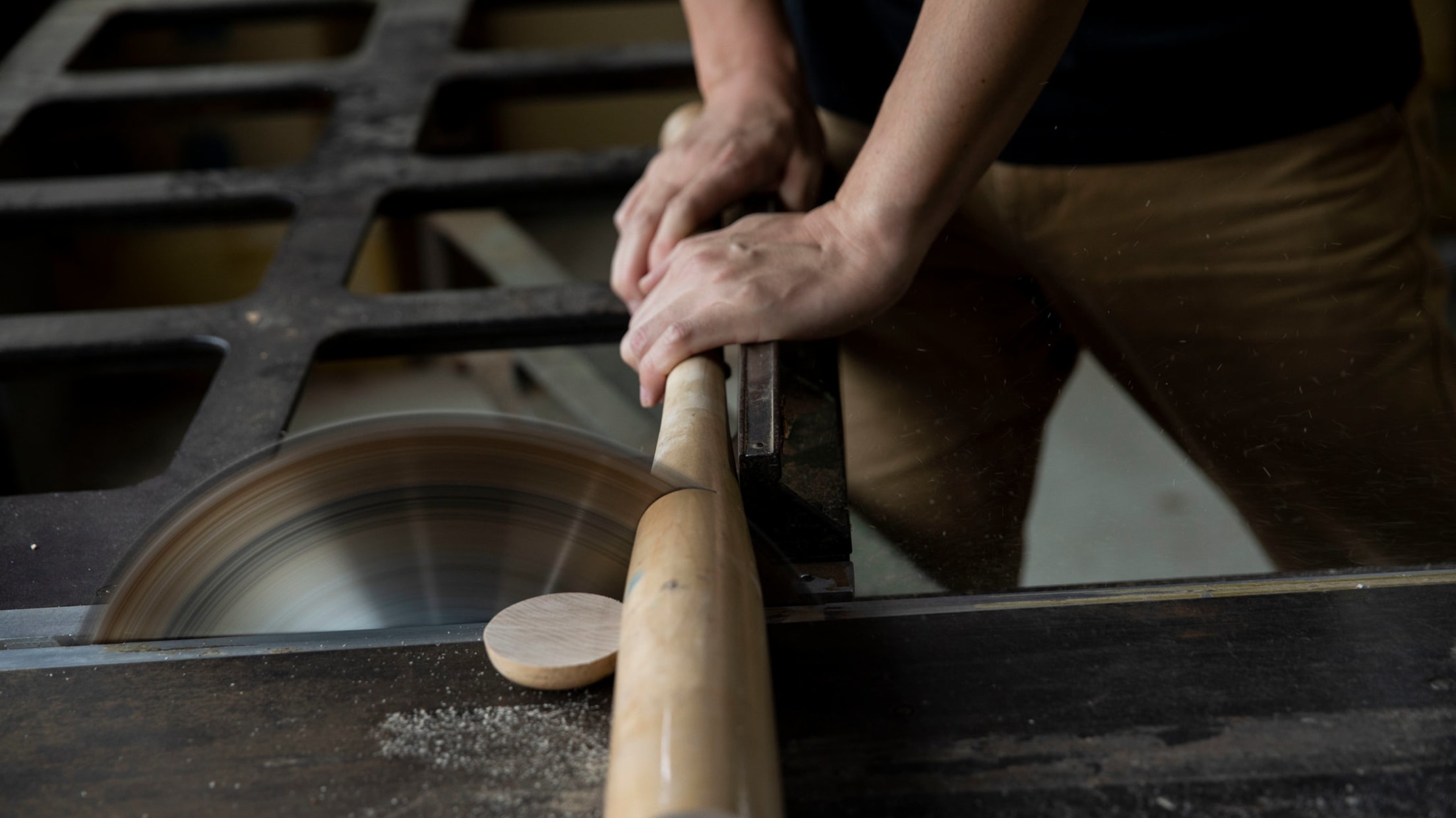 When the Japanese version of MLB's World Series concludes, some of the bats used are auctioned off or purchased at team stores for a keepsake. But others are recycled into chopsticks.
According to The New York Times, after each season concludes, thousands of bats that have been cracked and splintered are repurposed into the utensils. This recycling is part of an effort to preserve a "species of ash tree known as 'Aodamo,' native to Japan and a region of eastern Russia."
The Aodamo wood is described as being durable, light and flexible and is typically resistant to splintering. And while at one point in time the wood was used to make a lot of the professional bats in Japan, baseball officials, sporting goods companies and conservationists came to the conclusion that the wood was not considered economically feasible to log on the northern Japanese island of Hokkaido.
Now, most bats are made from maple and white ash.
Hyozaemon, a company that creates chopsticks and views them as a way to "add color to everyone's life," is led by CEO Hyogoo Uratani. He played baseball in high school and was intrigued by the idea after reading a publication in The Nikkei financial newspaper. Uratani contacted a friend, Takeo Minatoya, who had spent time as a professional pitcher in Japan's Central League. Since at the time broken bats were "mostly given away or burned in barrels to keep players warm during spring training," the chopsticks idea was born to "start having a conscience about recycling."
Twelve teams in the league were persuaded to join the cause.
In return, Nippon Professional Baseball makes an annual contribution to the nonprofit Aodamo Preservation Society.
The barrel of the bat is what is used to make the chopsticks, but the excess is not thrown away. The handles are used to make shoehorns and handles for forks and spoons while the caps of the bats can be made into drinking cups.
photo compliments of Hyozaemon
"The barrel is sawed from the handle, sliced vertically into thin blocks then sanded by craftsmen into the shape of chopsticks. Team logos are imprinted, and layers of lacquer are applied."
Aodamo saplings will eventually be placed in the ground outside the stadiums along with photographs of the fully-grown trees.
"Our dream is that one day these will be forests," Akihiro Kagayama, general manager of NPB's business development and special events said.