Mallory Pugh's MLB-star boyfriend rocks custom USWNT cleats during Friday night's Braves game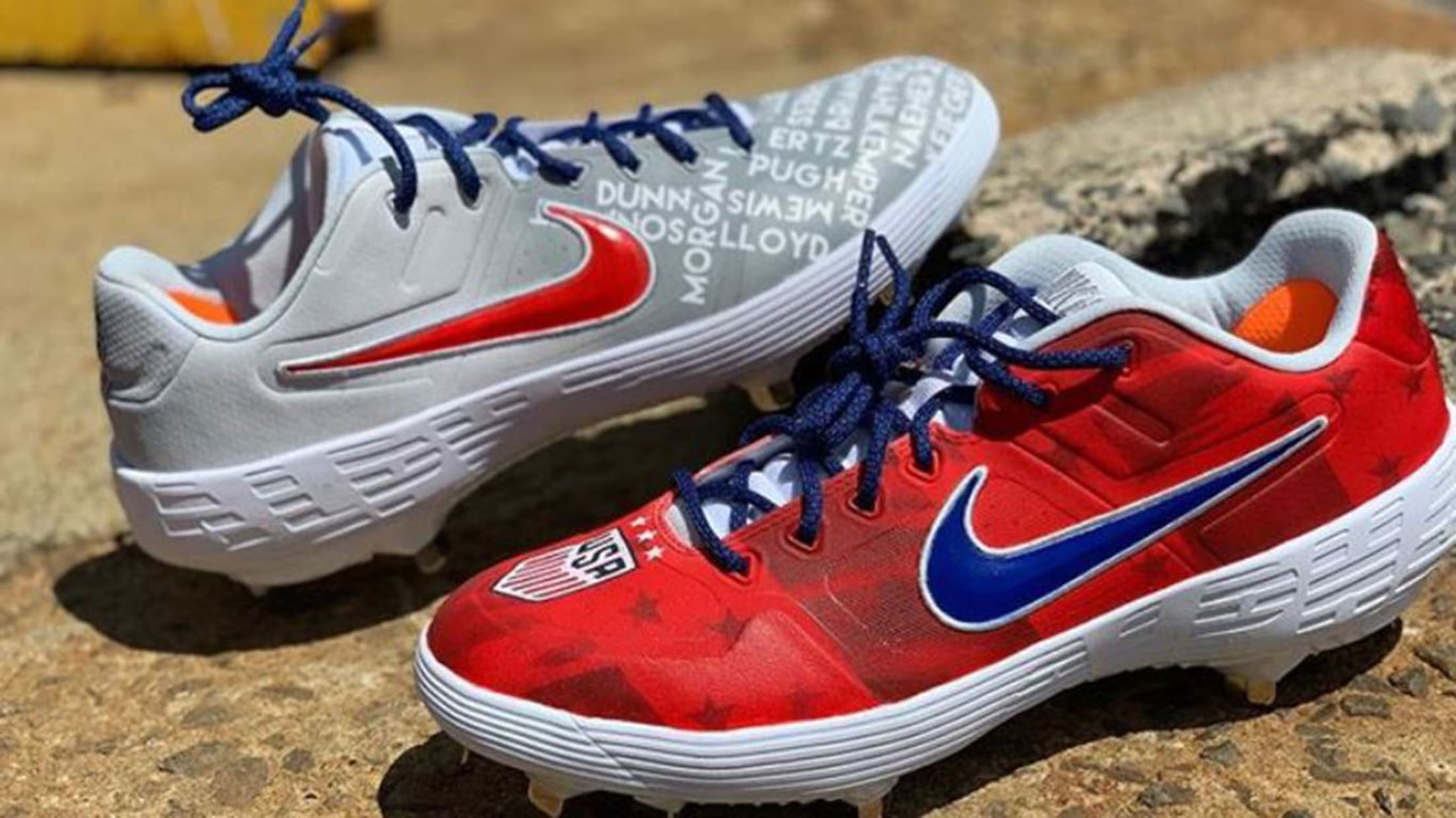 A fundamental aspect of human nature is a desire to publicly express and honor our heroes. We all do it -- from the teenager who proudly hangs a giant Green Day poster on his bedroom wall and adorns his backpack with buttons of about 37 different bands to the adult fan who gets a tattoo of his favorite athlete.
That doesn't change just because you become a professional athlete. Braves shortstop Dansby Swanson has heroes just like the rest of us. His just happens to be the U.S. Women's National Soccer Team, who will play France in the World Cup quarterfinals on Friday afternoon.
The way he's expressing his admiration for the team is way better than those posters on your dorm room wall:
One potential situation to monitor: the USWNT plays at 3 p.m. ET and the Braves play at 7:10 p.m. ET. It is possible that Swanson will take the field in cleats honoring a team that just suffered a heartbreaking exit from the World Cup.
Now, Swanson is dating USWNT forward Mallory Pugh, so that should help take the sting out of that situation a bit. Amor omnia vincit, and all that. But -- perhaps most importantly -- they're not going to lose, so there's nothing to worry about. These cleats are going to be great and unambiguously topical.
Teams in this article:
Players in this article:
Topics in this article: