The Dodgers went wild for an RBI hit from unofficial team dad Rich Hill
Wily veteran left-hander Rich Hill is, for all intents and purposes, the "Dad" on the 2019 Dodgers (assuming the mantle left by the retired Chase Utley). At 39, he's one of the oldest players in the Majors this season, and on the field he is the picture of intensity and workmanship. You know, the way the archetypal "Dad" can lead his children by example, usually maintaining a stoic focus throughout the task at hand.
This all came to a head in Friday night's game against the Cubs, which just so happened to be Dad (Rock) Fireworks Night, ahead of Father's Day this Sunday. (Side note: Dodgers broadcaster Joe Davis joked on-air that it was pretty appropriate for Hill to be starting that particular game). Under the perfect circumstances, Hill slapped an RBI single in the fourth inning, and the reaction from the dugout was great:
RICH HILL RAKES. pic.twitter.com/DRuyQnEBjs

— Los Angeles Dodgers (@Dodgers) June 15, 2019
Notice how several Dodgers in the dugout (Justin Turner, Max Muncy and Corey Seager) are over the moon with excitement, jumping around and smiling wide, pumped up by what they just witnessed.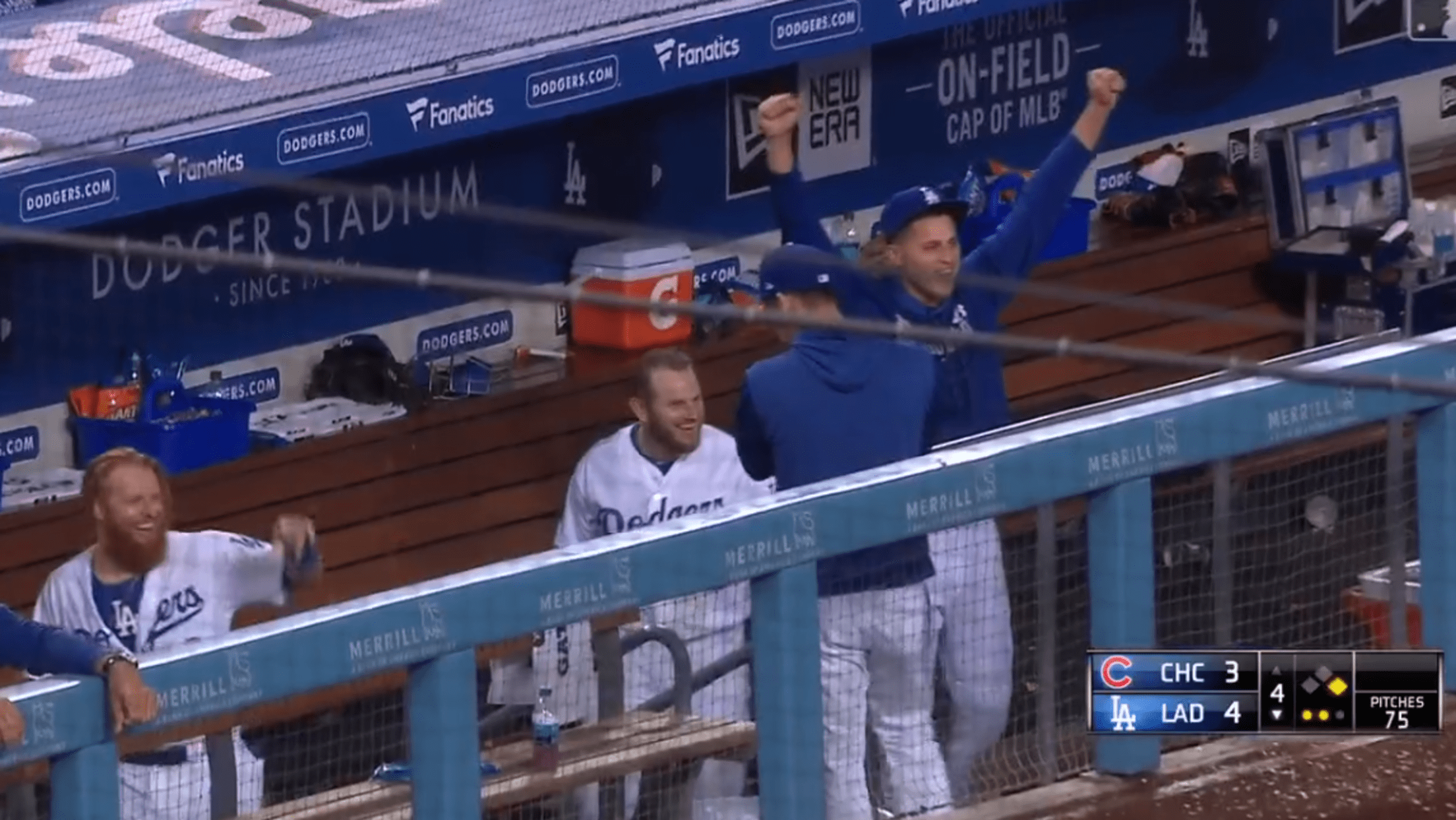 Now notice who's not over the moon with excitement, at least outwardly: Rich Hill. While the kids in the dugout are going nuts with glee, he's standing at first base, sighing at a job well done and already looking ahead to the next. "This is no time for shenanigans," his eyes are saying.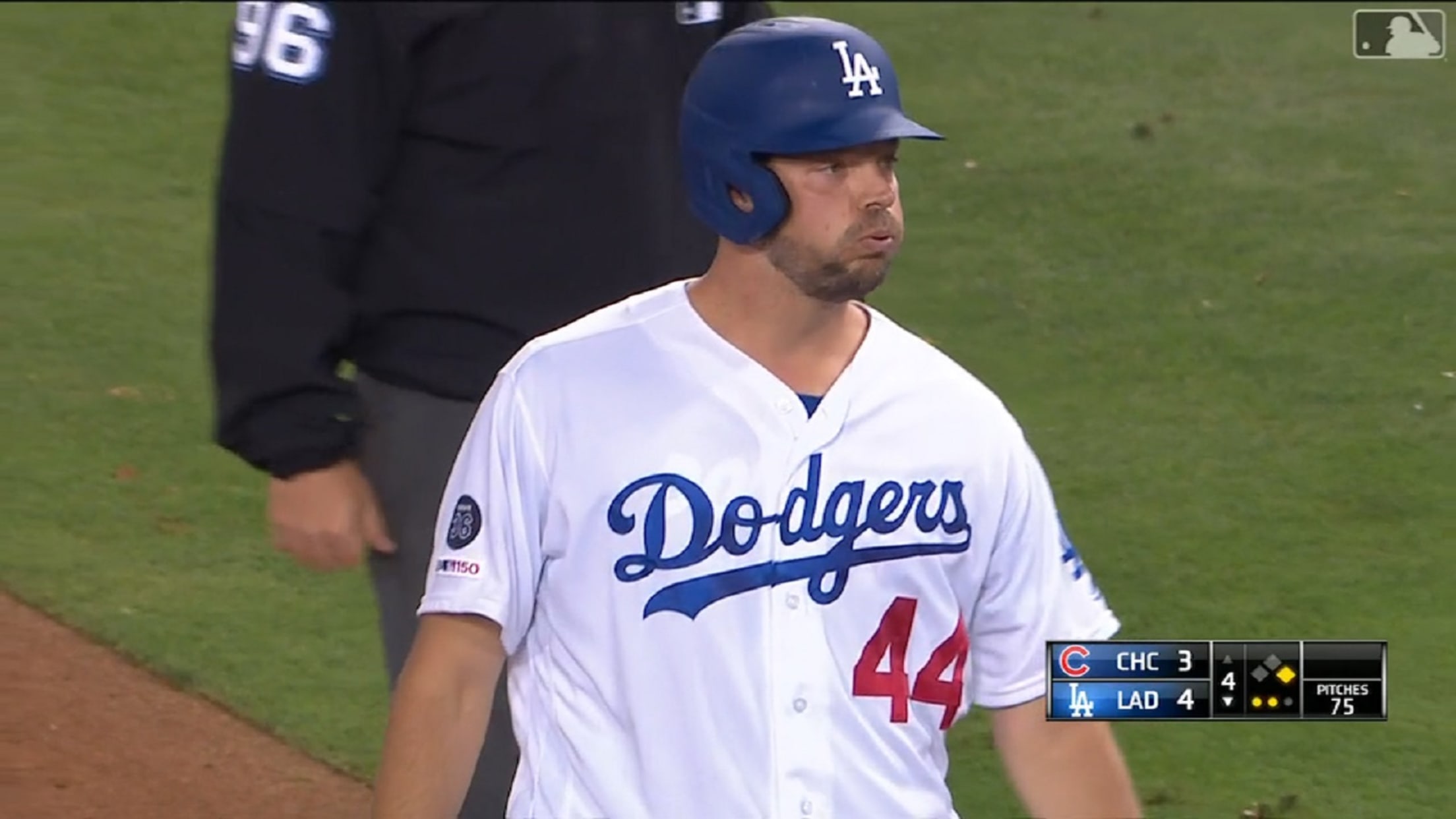 Perfect Dad moment on Dad (Rock) Fireworks Night, ahead of Father's Day. You can't make up a context as perfect as that.
Hopefully everybody at the game enjoyed the inevitable Pearl Jam and Dave Matthews Band classics after the final out.
Adrian Garro joined MLB.com in 2016. Throughout his travels, both Bartolo Colon and Vin Scully have placed their hands on his shoulders. Not at the same time, though. That'd be amazing.
Teams in this article:
Players in this article:
Topics in this article: