Clayton Kershaw and Kenley Jansen's kids were running all over the field on Father's Day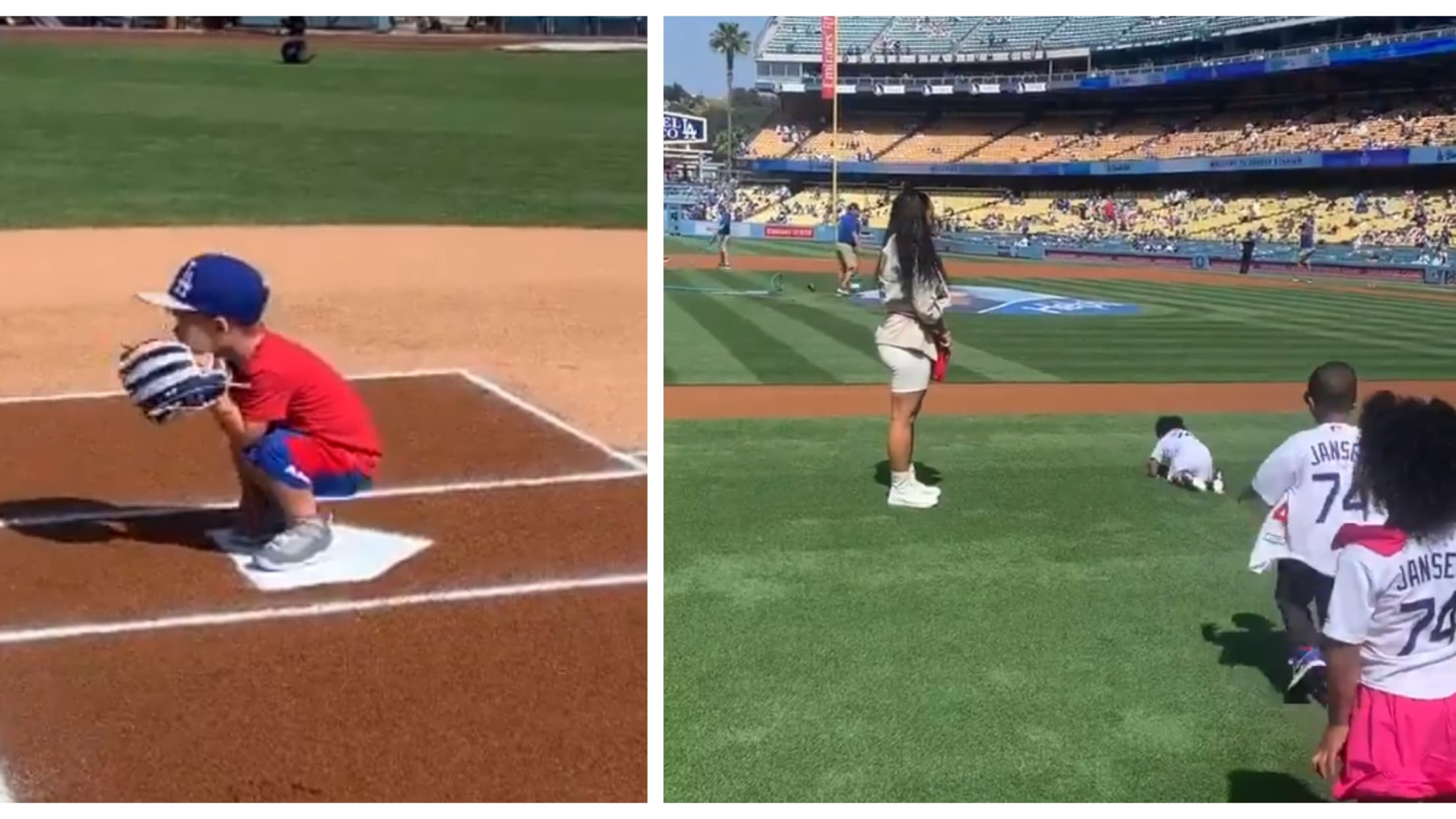 Baseball families came out to the ballpark all across MLB for Father's Day on Sunday, but Dodger Stadium was the scene of some adorable pregame festivities from the children of Clayton Kershaw and Kenley Jansen before the team's game with the Cubs.
Charley Kershaw, Clayton's young son who has put his burgeoning interest in baseball on full display a few times already, played catcher for a few seconds ... though he was literally crouching on home plate, rather than behind it:
Is Charley in the lineup tonight? 😂 pic.twitter.com/Fg2R4NO8Ak

— Los Angeles Dodgers (@Dodgers) June 16, 2019
He'll figure it out.
But seriously -- is it any surprise Charley's in love with the game?
It runs in the family. pic.twitter.com/vDETYxsEVi

— MLB (@MLB) June 16, 2019
He even brought a trusty miniature version of his dad to the park on Sunday, and was excited to show it off to anybody interested.
Charley brought his dad's bobblehead for #FathersDay. pic.twitter.com/lifwLPOVIA

— Los Angeles Dodgers (@Dodgers) June 16, 2019
While Kershaw's son was running around the infield practicing for his own potential future in the game, the same was happening with Jansen's family. Check out one of his kids, literally crawling out toward the pitching mound where Dad does all his hard work:
Jansen's heading out to the mound a little early today. pic.twitter.com/2SNRF3pVca

— Dodger Insider (@DodgerInsider) June 16, 2019
That's just precious.
Happy Father's Day, indeed!
Adrian Garro joined MLB.com in 2016. Throughout his travels, both Bartolo Colon and Vin Scully have placed their hands on his shoulders. Not at the same time, though. That'd be amazing.
Teams in this article:
Players in this article:
Topics in this article: