Eight incredible feats to watch closely over the final two weeks of the season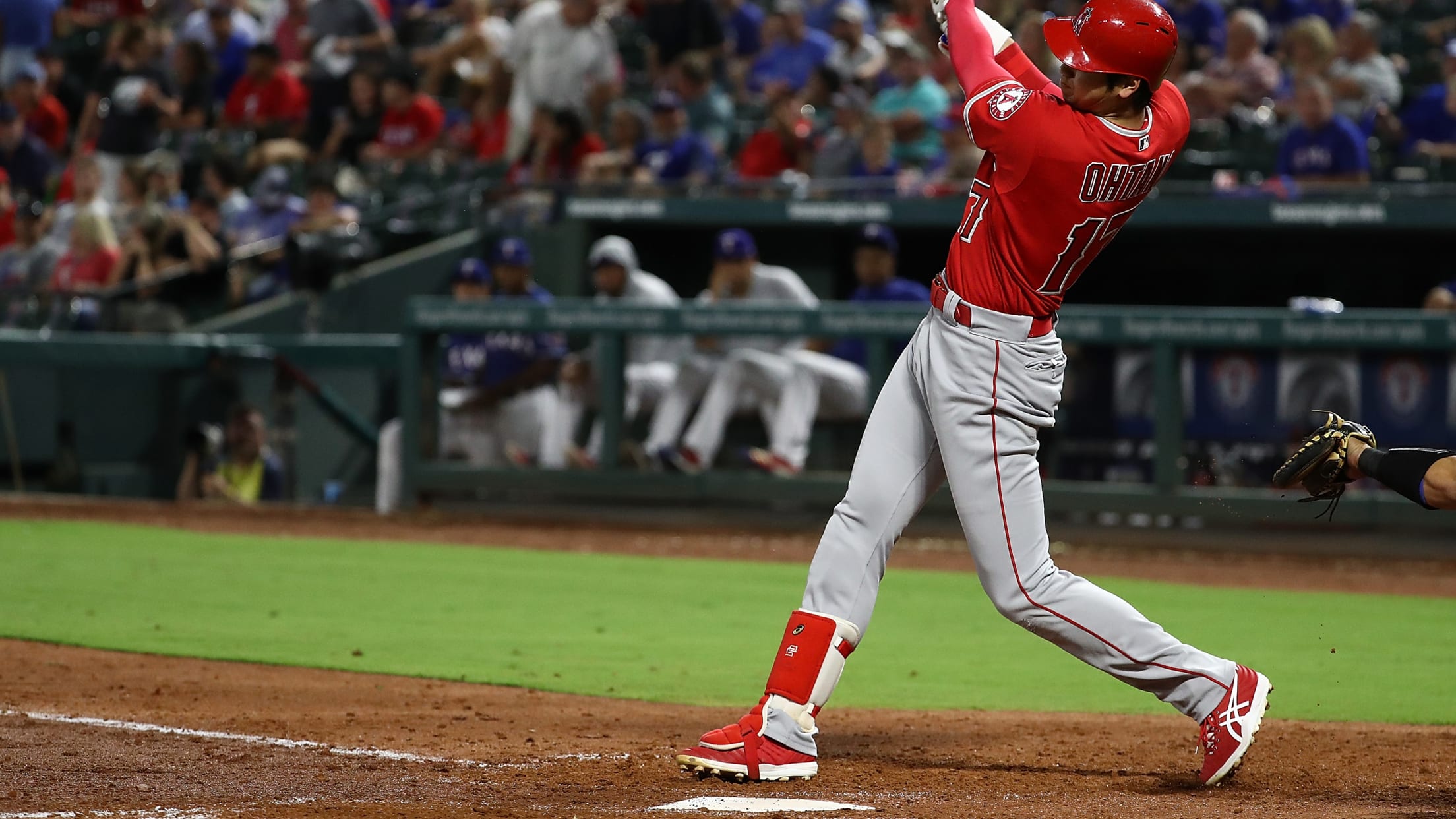 at Globe Life Park in Arlington on September 5, 2018 in Arlington, Texas. (Ronald Martinez)
With only two weeks of the baseball season left, the postseason chase has captivated our attention. Can the A's catch the Yankees and host the AL Wild Card Game (to say nothing of catching up to the Astros in the West)? Who will capture the second NL Wild Card spot? And just how many games will the Red Sox win?
But that's not the only reason to watch the last few weeks of regular-season baseball. There are a number of individual feats that could be pulled off that are equally deserving of your rapt attention and unbridled enthusiasm. Here are eight of them:
Can J.D. Martinez win the Triple Crown?
With a little help from Fenway Park, Martinez is only nine points of batting average behind Mookie Betts for the Major League lead in batting average. He's only two home runs behind Khris Davis and he leads the Majors with 122 RBIs.
Miguel Cabrera ended a 45-year Triple Crown drought when he pulled off the feat in 2012 and with a hot end to the season, Martinez could make sure the gap isn't nearly as long this time.
Will Edwin Díaz record 60 saves and maybe even set the record?
Armed with a blazing fastball, a dynamite slider and an even more electrifying hairdo, Diaz was a huge part of the Mariners' early-season success as they racked up wins in tight ballgames. Though the team is now on the outskirts of the playoff race, Diaz has a chance to become just the second player to record 60 saves in a season, as he currently sits at 55.
If the Mariners get hot over the last two weeks, there's even a slight chance that Diaz could top Francisco Rodriguez's record of 62 saves in a single season.
Can Jose Ramirez pull off a 40/40 season?
It's hard for anyone to hit 40 home runs. It involves incredible power and health through a full season. It's also hard for anyone to steal 40 bases -- especially true in today's game where stolen bases are a dying art like radio dramas and Vine superstardom.
But Ramirez has a chance. He's right on the precipice of the 40-homer mark with 38, but he'll need a little luck to reach the 40/40 level. With 13 games left, he also needs to steal eight more bags. At least he's got the hustle to do it:
If Ramirez pulls off one of the heists of the century, he'll become just the fifth player to join the club, alongside Jose Canseco, Barry Bonds, Alex Rodriguez and Alfonso Soriano.
Can Shohei Ohtani hit more home runs than every other pitcher combined?
Ohtani has been better than even the most optimistic of fans could have been before the year. If not for an arm injury preventing him from accumulating the necessary innings, his 3.31 ERA would be the ninth-best in the American League. His 20 home runs are already the most for any Japanese rookie ever, and are equal to rookie sensation Juan Soto. In fact, Ohtani's done it while coming to the plate over 120 fewer times than Soto.
So, there's only one question left: Can Ohtani hit more home runs than every other Major League pitcher combined? The rest of the league has smashed 21 long balls -- led by Michael Lorenzen's 4 -- so Ohtani will need to go deep at least two more times to claim the reward. Considering that he entered Monday's action hitting a long ball once every 14.15 at-bats, he should finish comfortably ahead.
Will Jacob deGrom have more WAR than Wins?
When Félix Hernández won the AL Cy Young Award in 2010 with only 13 wins to his name, it seemed to signal the end of the pitcher win as the most important statistic during award season. But this year, deGrom may push that to a whole new level. Despite leading the Majors with a 1.78 ERA, deGrom has only won eight games. The last time a pitcher failed to reach double-digit wins while pitching over 200 innings with an ERA under 2 was in 1886.
For fans of advanced stats, they'll also be on the lookout to see if deGrom's Wins Above Replacement -- a catch-all statistic that represents how much value deGrom has generated for his team this year -- will finish higher than his actual win total. Among pitchers with at least 162 innings, only Eddie Smith accomplished it in 1937, deGrom is currently pulling it off with an 8.6 bWAR to 8 actual, real-world wins.
Can Khris Davis hit 50 home runs?
Just like Clayton Kershaw and his forever-shrinking ERA, the A's impeccably uniformed slugger has hit more home runs every year he's been in the big leagues. From 11 in his rookie season, to 22, 27, 42 and, last year, 43. He's currently sitting on aMLB-leading 43 and needs just one more to continue the stretch. That's also put him with an outside chance of smashing a half-century of dingers.
It won't be easy: The A's only have 12 games left, so the outfielder will need to go supernova, like he did in July when he smashed six homers in four games against the Giants and Rangers.
Will Max Scherzer strike out 300 batters?
Despite three Cy Young Awards to his name and the title of the most dominant pitcher in the game, Scherzer has yet to crest the 300-K mark. He's got a chance this year, though, as the right-hander is currently sitting on 277. It's definitely possible for Scherzer to pull it off, and it would be remarkable: Even with strikeouts on the rise, starters just don't pitch enough innings to rack up their strikeout totals anymore. Since 2000, only four pitchers have accomplished the feat: Randy Johnson, Curt Schilling, Clayton Kershaw and Chris Sale.
With a bit of luck and some whiff-crazy games, Justin Verlander and Gerrit Cole also have a chance of pulling it off. They've struck out 269 and 260 batters, respectively, and Verlander will likely get two more starts while Cole gets three.
Who will lead the Rays in starts: Blake Snell or Ryne Stanek?
Snell is one of the best pitchers in the game and even stands a good chance of winning the American League Cy Young Award. He's won 19 games and has posted a 2.03 ERA while striking out well over a batter per inning. However, he may not lead the Rays in starts.
Instead, that may go to reliever/opener Ryne Stanek. While Snell has started 28 games and should get three more starts, Stanek has technically "started" 26 games. Because he's used for just one - or two - inning starts, Stanek has sometimes earned two starts per week. If he continues to open at that pace for the weeks, Stanek would pull it off.
Teams in this article:
Players in this article: