We have a lot of questions about Francisco Cervelli's most recent weird workout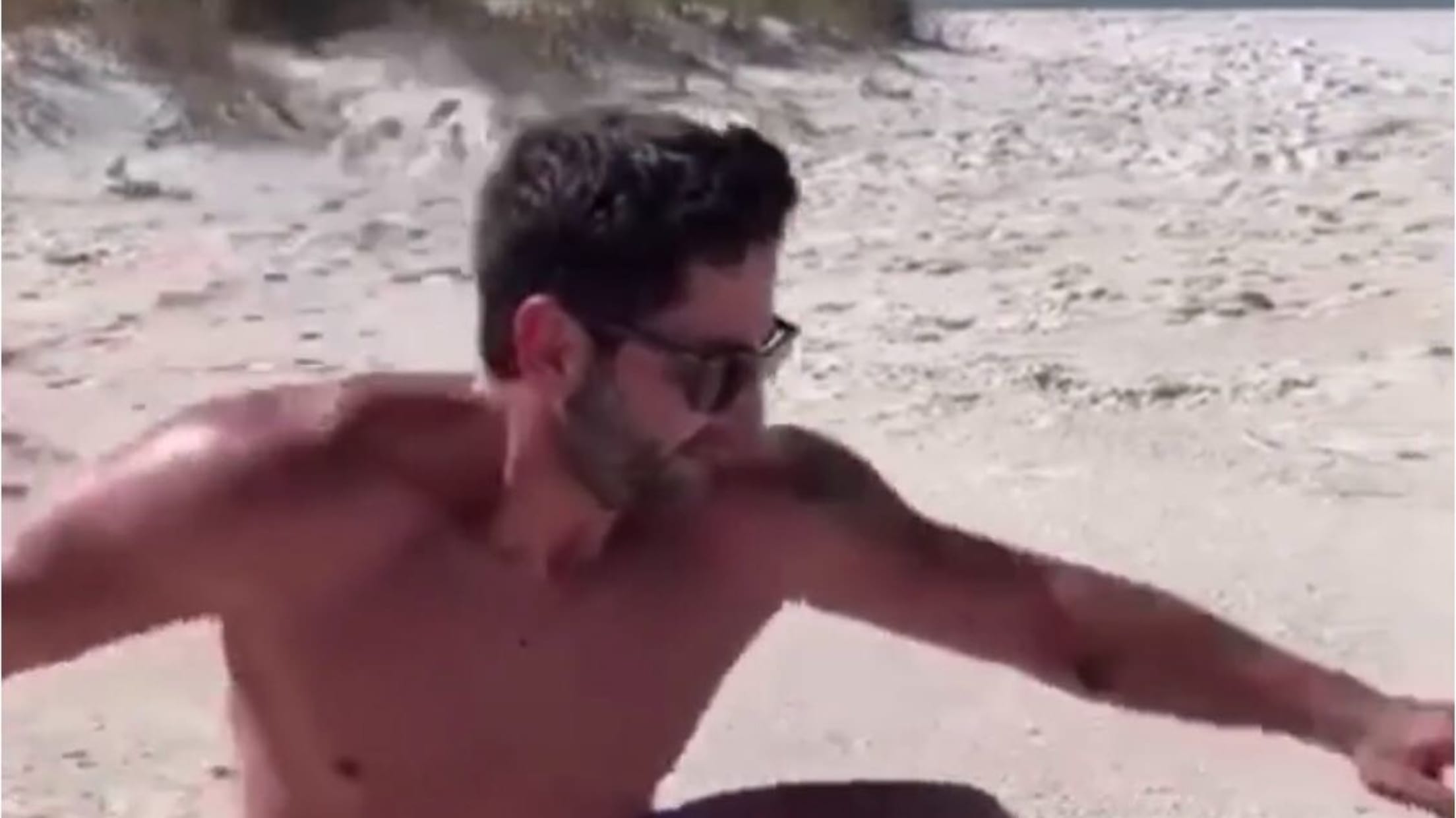 One of my favorite ways to get through the cruel, baseball-less reality of the offseason is to keep track of all the bizarre exercises and workouts that big leaguers are doing to get themselves ready for the season. From time to time we'll see a dude run stupidly fast on a treadmill or hit the gym in pajamas or push a truck around, but most players eventually return to a more basic fitness routine.
That's what makes Pirates catcher Francisco Cervelli so notable. Already this offseason, he's posted a video of himself doing a gnarly tennis ball hand-eye coordination drill and a clip performing some non-contact wrestling match dance off with Atlanta United striker Josef Martinez. Cervelli's dedication to shedding typical strength-based workouts in favor of exercises that prioritize flexibility and free movement continued Sunday afternoon with this delightfully odd beach workout video.
Francisco Cervelli solidifying himself as the true weird workout king.

Here he is doing some type of squat crawl thing on a beach. pic.twitter.com/5XdT2wtUj9

— Cespedes Family BBQ (@CespedesBBQ) January 7, 2019
Now, I have no doubt that these exercises are absurdly hard and there's no chance I could do them, but I still have a lot of questions.
1. Why didn't Cervelli put on any sunscreen? His back looks absolutely torched.
2. Who is the other guy doing the workout with him? Is he also a catcher?
3. Does he plan on eventually doing the beach-walk squat in full catcher's gear?
4. Where can I find this beautiful white sand beach?
5. Is he wearing socks, dress shoes or some sort of airport-security-style foot bootie?
6. What's with the non-athletic shorts? If I was doing extremely difficult exercises on the beach that required a lot of lower-half stretching I would definitely go with something stretchier. He looks ready to toss on a white polo and hit up a casual oceanside wedding in those shorts.
There's still another few months left this offseason, which means we're sure to see more videos of Cervelli outside somewhere, shirtless, doing low-to-the-ground things we've never really seen other baseball players do.
Teams in this article:
Players in this article: