The Giants got out the skinny jeans and outrageous shirts to dress like Pablo Sandoval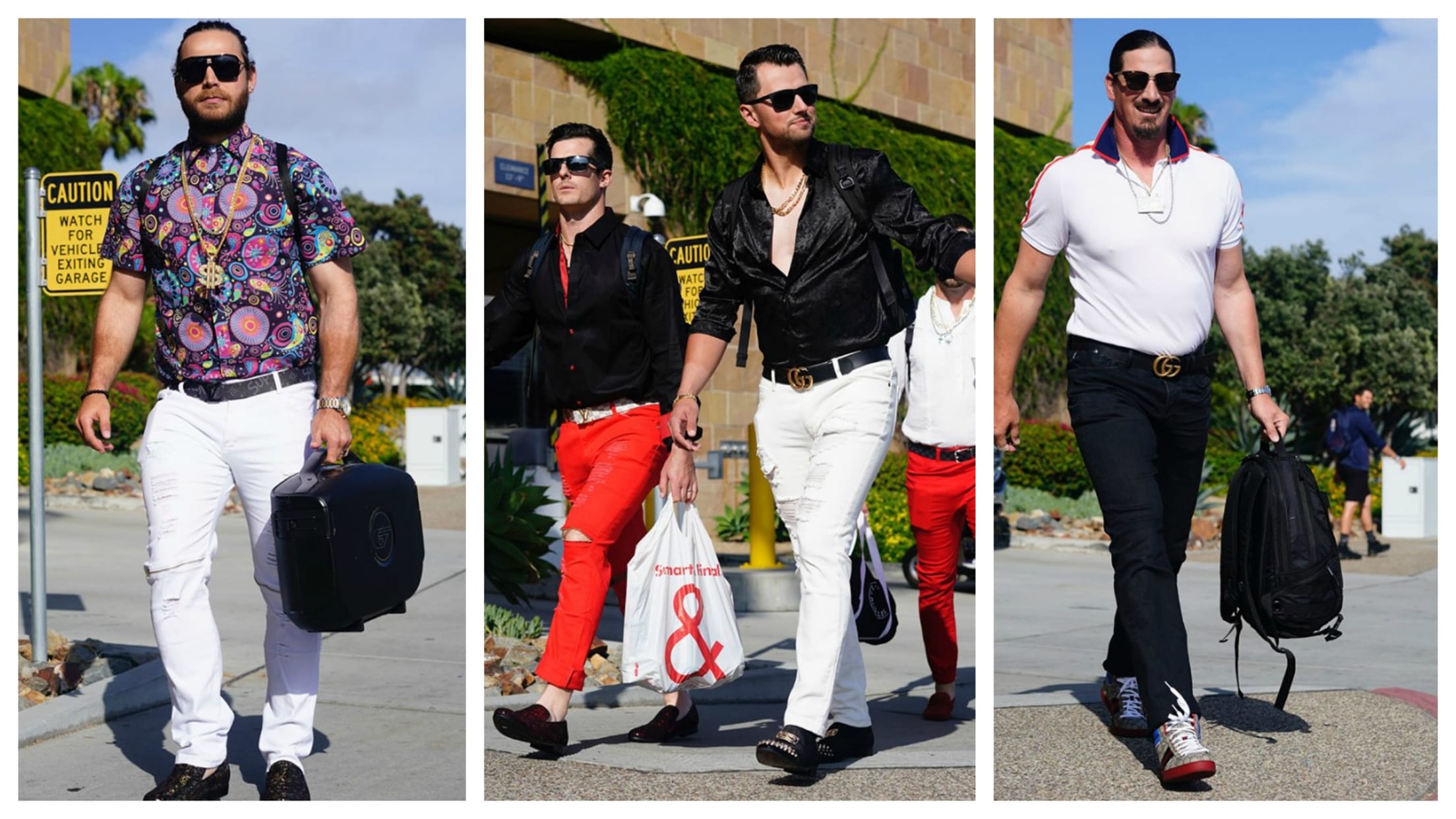 "Let Pablo pitch!" is a shout heard throughout the Bay Area. "Let Pablo pick out my clothes," is one they probably should add.
The Giants infielder, known as the Panda, is a lot of things -- postseason hero, ice cream aficionado, friend to babies. But he's also an iconic and iconoclastic dresser. So, when the Giants left San Diego before heading to Philadelphia on Sunday, they decided to raid the nearest men's clothier and hop on one of the big leagues' hottest trends: heading to the airport dressed as your most stylish teammate.
What does that mean in this case? Well, if these outfits are anything to go on, big, bold prints, sparkling white pants and large glasses.
While some players made the look work, others needed a little help.
Will Smith and Reyes Moronta looked summery and right at home in their looks -- though we'll all be embarrassed in a few years when we look back at the "high fashion" fanny pack.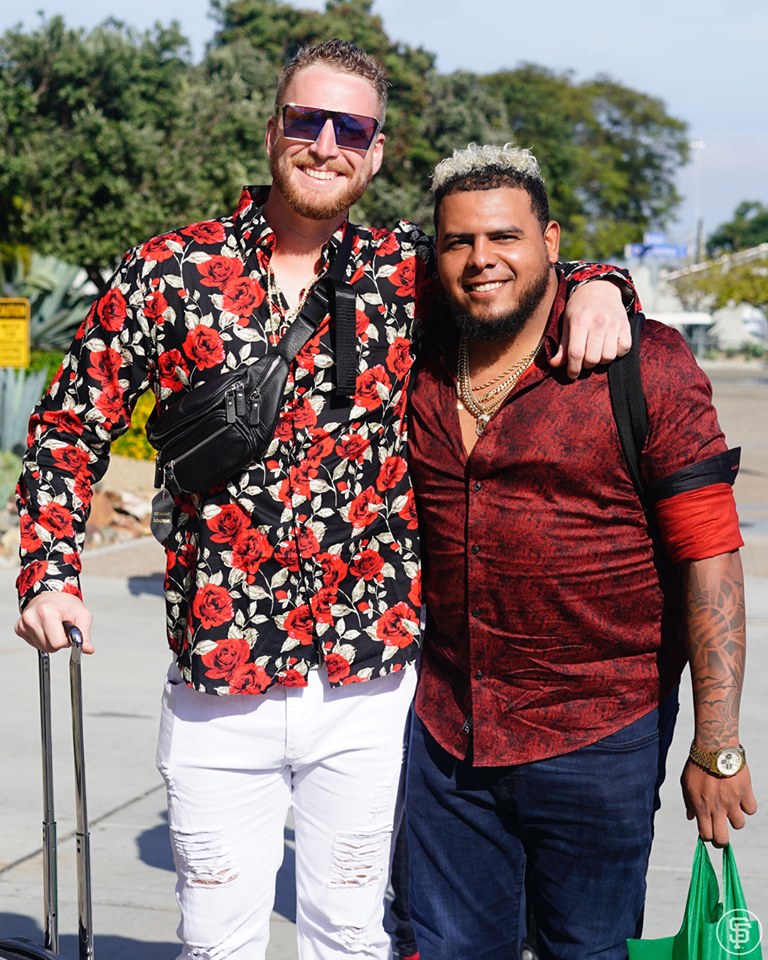 Kevin Pillar appears ready to beg me to join him at a hookah bar: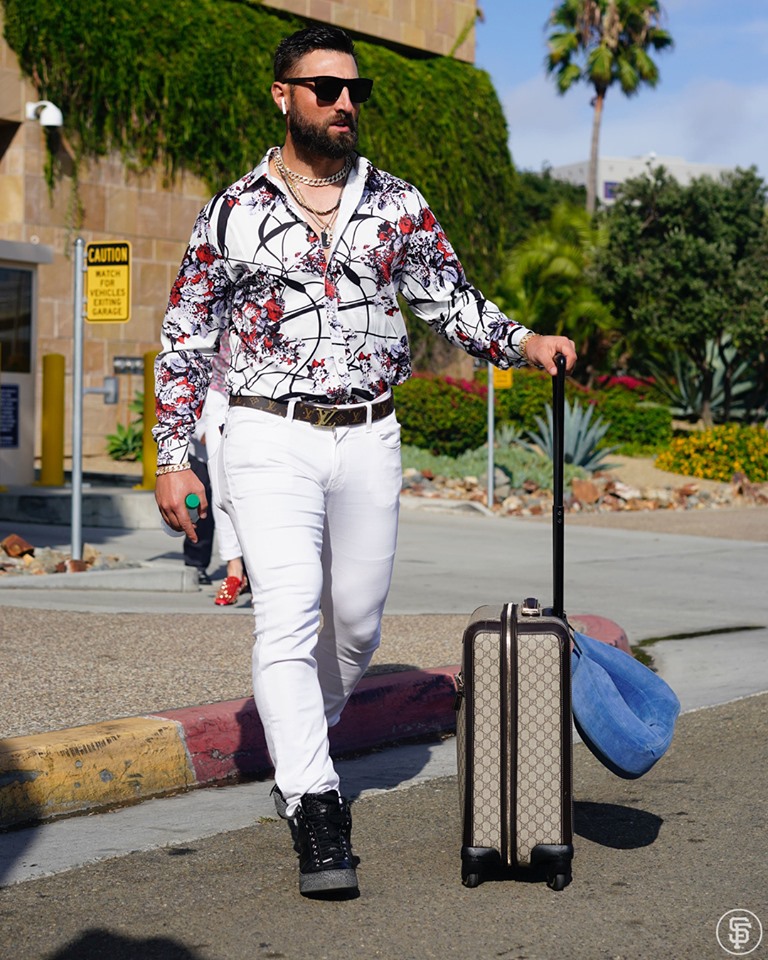 Buster Posey is definitely a cop trying to blend in at a high school: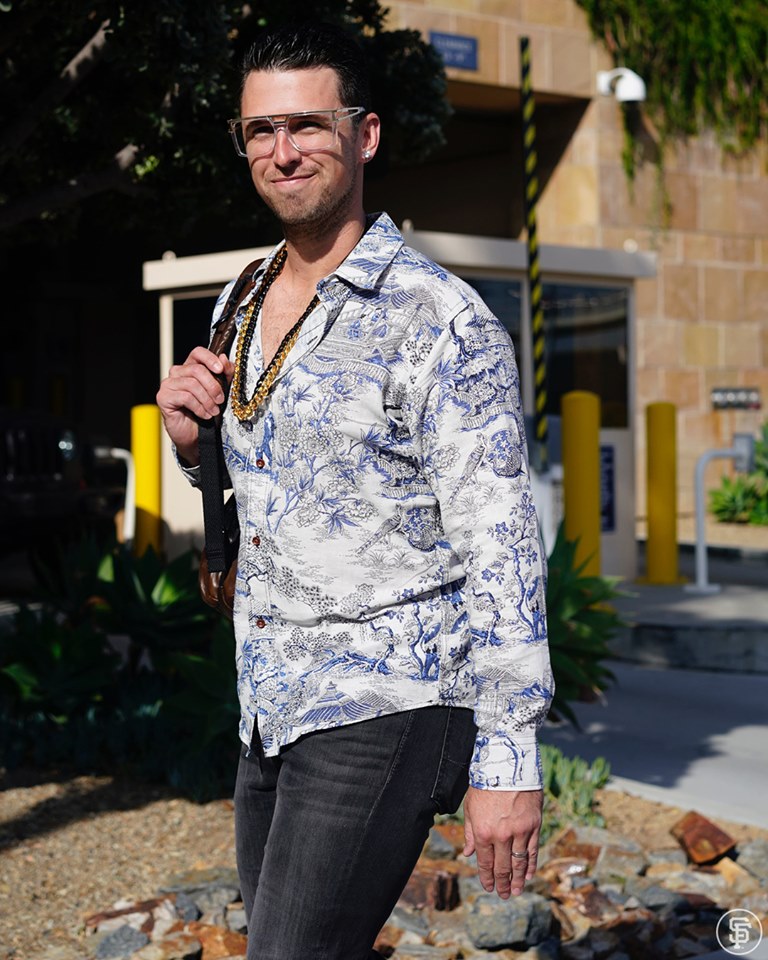 Jeff Samardzija was one of the few players who didn't go with a printed button-down shirt. He's also giving some huge Zlatan Ibrahimovic vibes.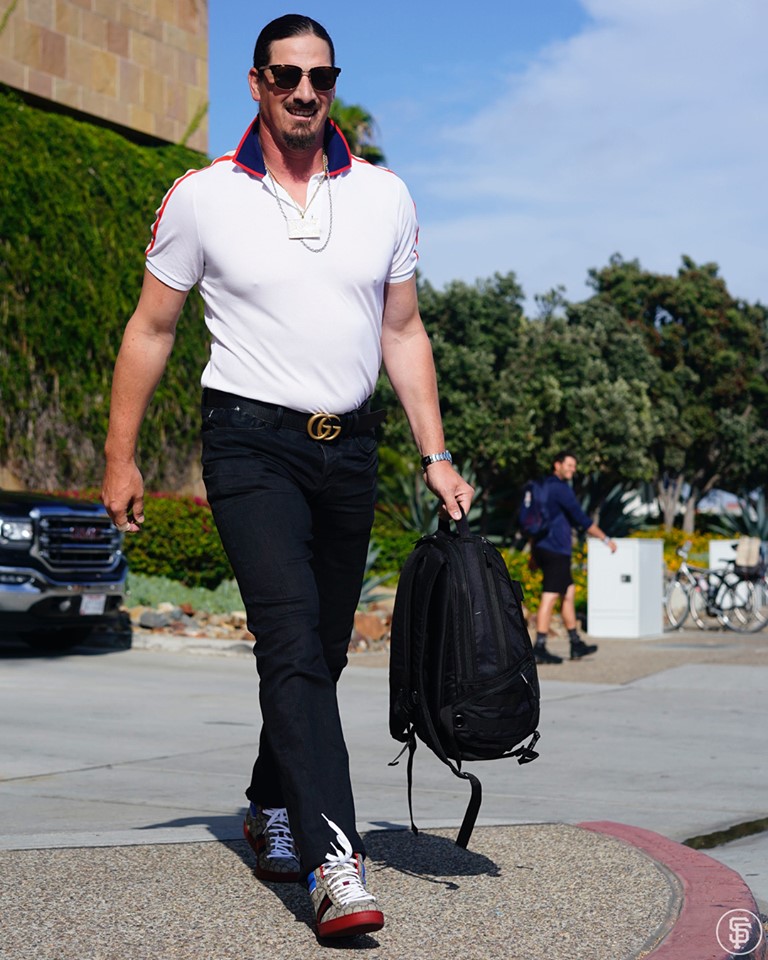 Tony Watson is wearing so much rayon, he may not -- technically -- be considered an organic lifeform any longer.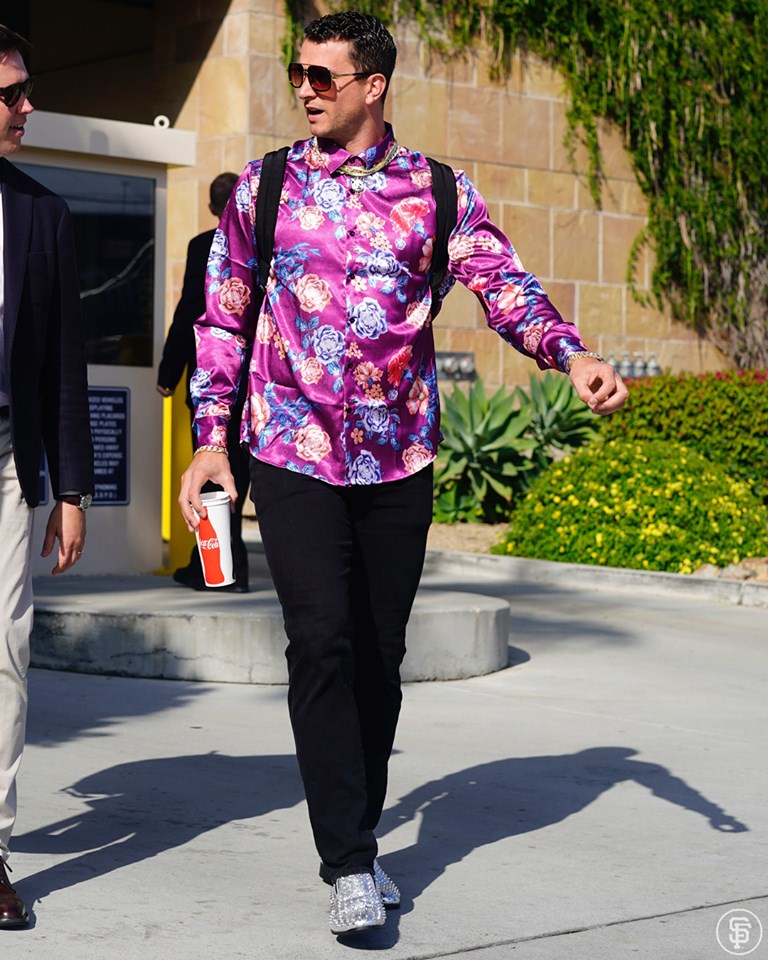 Joe Panik got tired of buttoning his shirt, while Mike Yastrezemski is getting ready for his White Stripes cover band: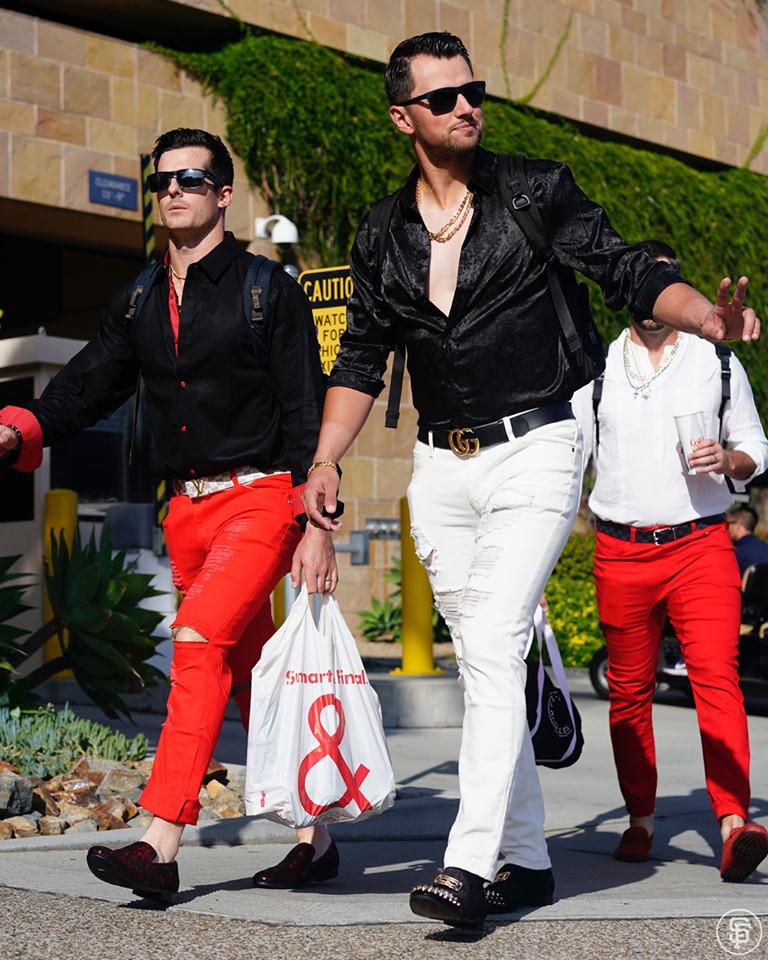 If not for the face tattoos, would you be able to tell the difference between Brandon Crawford and Post Malone?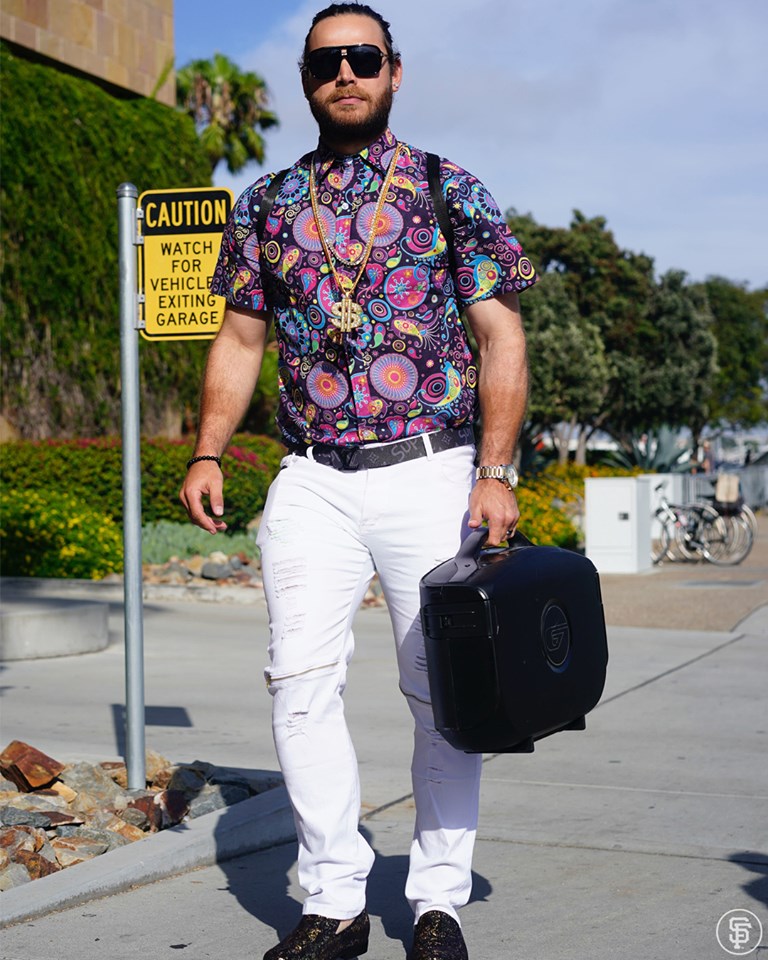 Apparently a big part of the Sandoval look is showing plenty of calf. Austin Slater made sure to let his ankles breathe while also rocking a beautifully bright blue suit. It may not be the most typical Sandoval look, but it looks good: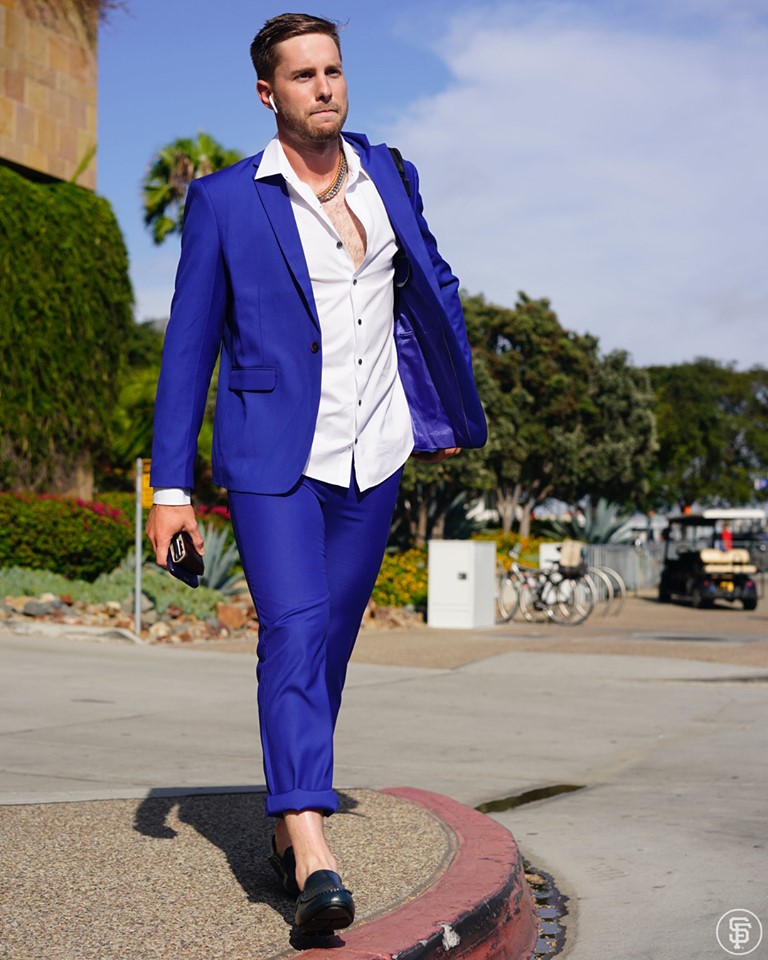 Evan Longoria is ready to spin the opening set at an EDM festival: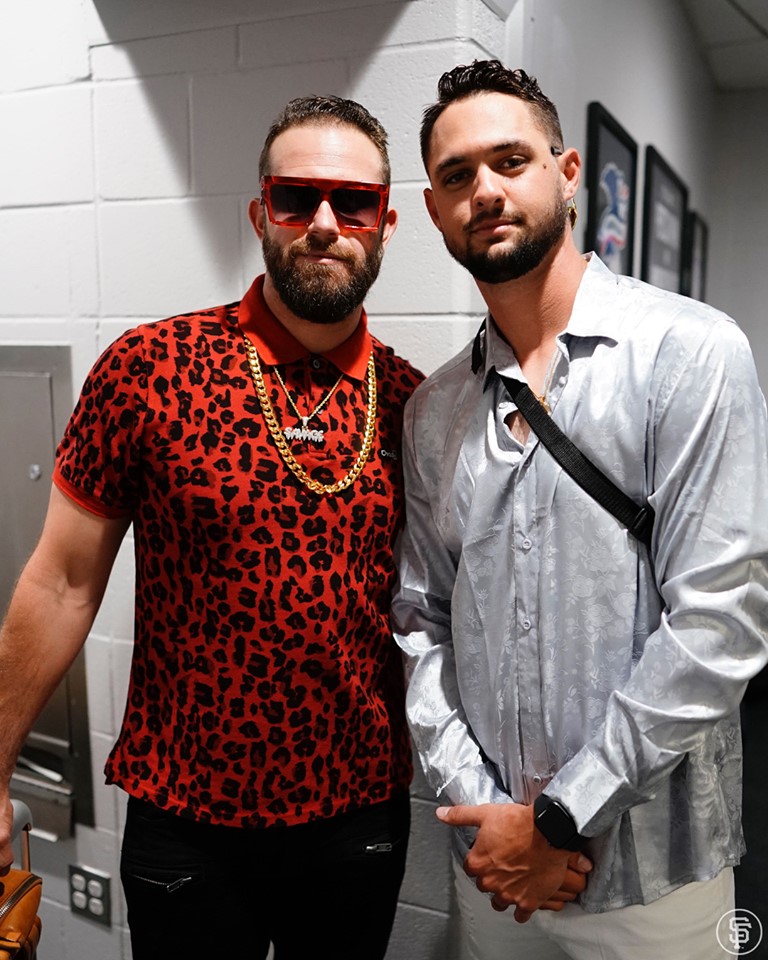 For his part, the Panda himself dressed positively down to earth, rocking a basic button-down and skinny jeans. Now I don't even know what to believe: What does Sandoval really dress like?
On DRESS LIKE PABLO day, we bring you.... 🐼#SFGiants pic.twitter.com/vVDRK4jPUM

— San Francisco Giants (@SFGiants) July 29, 2019
While we can quibble over the quality of the outfits, there is also plenty of truth in the old adage: imitation is the sincerest form of flattery. Panda, take a bow.
We are all 🐼's today. Happy Flight!! pic.twitter.com/G4H3ASfd9x

— Trevor Vaughan Gott (@Trevor_Gott) July 29, 2019
Michael Clair writes for MLB.com. He spends a lot of time thinking about walk-up music and believes stirrup socks are an integral part of every formal outfit.
Teams in this article:
Players in this article:
Topics in this article: