Giants fans will get a discount on parking at Oakland Coliseum if they yell 'Go A's!'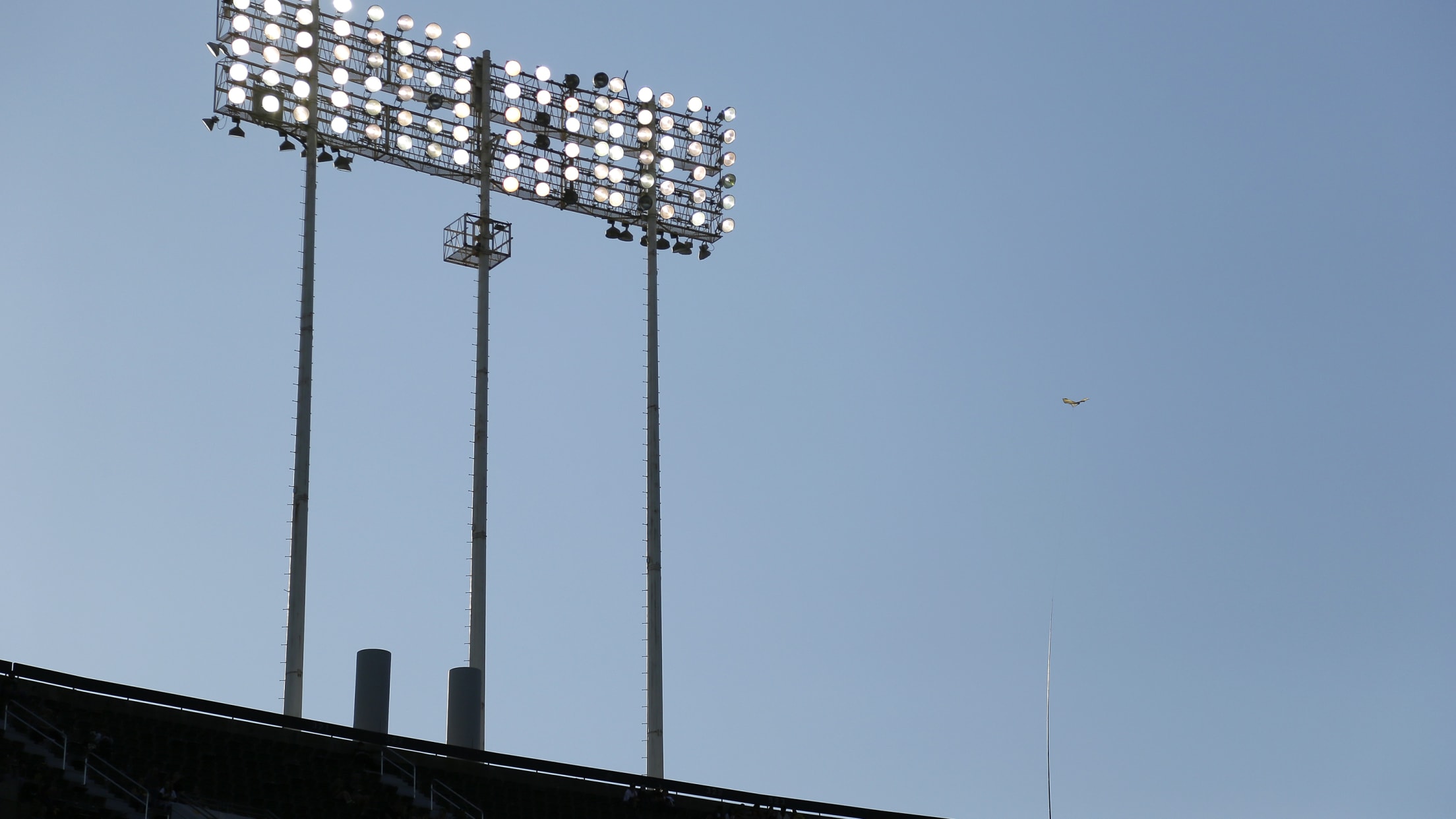 (Eric Risberg)
The A's continue to get us excited for the upcoming season with an already-vast array of promotions. The Oakland Coliseum will offer brunch (yep -- you read that correctly) thanks to Shibe Park Tavern's Bashin' Brunch. The team also introduced a free game, "Community Impact Wednesday's," where fans can name their ticket prices -- and did we mention The Treehouse?
But wait, there's more: The A's recently introduced a new parking pricing structure for Giants fans this season.
In a media release, the team announced that parking for Giants fans will cost $50 during the 2018 season -- but, they'll get a discount if they simply yell "Go A's" at the parking gates.
Home game tomorrow! Parking: $50 for Giants fans for the 2018 season.
A's Season Ticket Members prepaid parking is $10 & general A's fans will pay $30.
"Any Giants fan who yells 'Go A's' at the parking gates will be charged only $30 to enter the Oakland Coliseum," -@DaveKaval pic.twitter.com/MbON3ZIevH

— Oakland A's (@Athletics) March 24, 2018
Giants fans who cheer for the green and gold will only be charged $30 according to A's president Dave Kaval.
The cross-bay rivalry begins Sunday when the Coliseum hosts the Giants for game one of their exhibition series.