Ian Desmond, friend to snakes, struck a pose with a big one in the Rockies clubhouse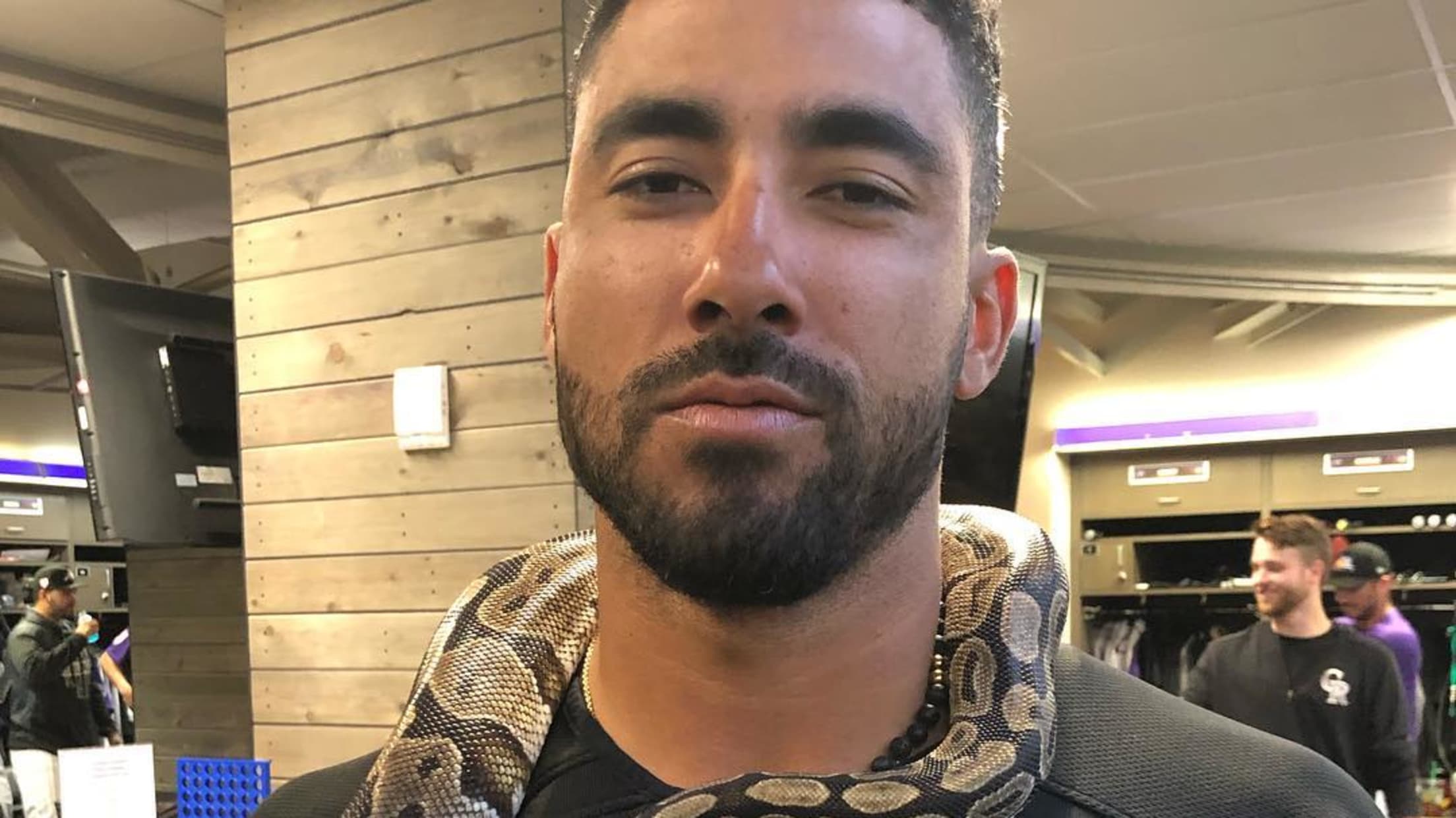 Do you have any fears that you just can't shake? Tall heights, maybe? How about the dark? Being alone in an elevator? Irregularly shaped silverware?
Ian Desmond is many things -- he played all over the infield and outfield in 2018, appearing in 160 games for Colorado. He's not afraid of snakes, though.
Just look at this steely gaze Desmond used while hanging out with his new friend in the Rockies clubhouse on Tuesday afternoon:
That's a stone-cold snake charmer, right there.
Adrian Garro has been writing and blogging for Cut4 since 2016. Among his travels, both Vin Scully and Bartolo Colon have placed their hands on his shoulders. Not at the same time, though. That'd have been amazing.
Teams in this article:
Players in this article:
Topics in this article: