We interrupt this Minor League contest to bring you a real, live snake on the field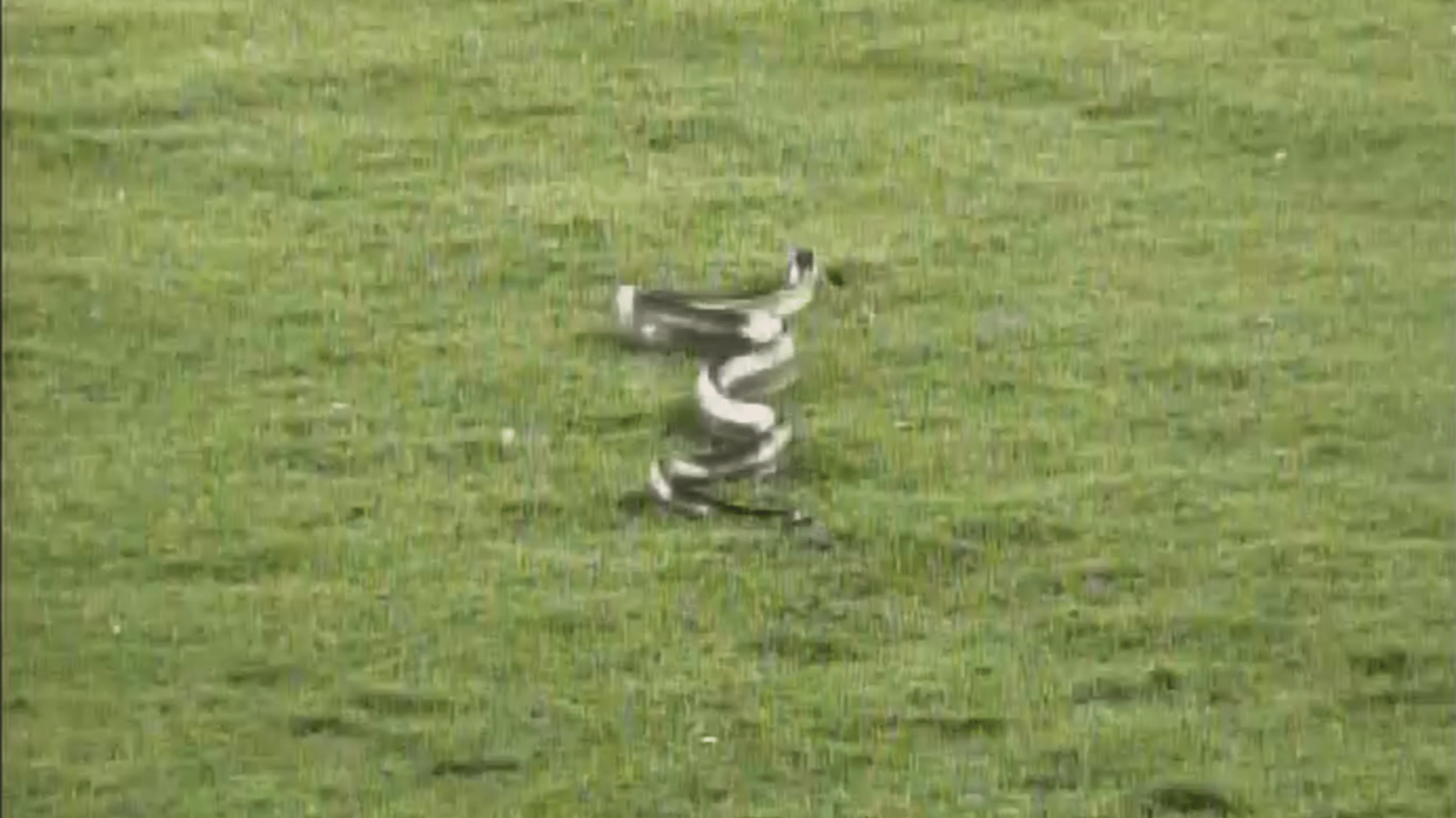 Over the years, baseball has seen all sorts of rally animals. There's been a Rally Squirrel and a Rally Possum, a Rally Hawk and a Rally Goat.
But the Double-A San Antonio Missions -- like all great Minor League clubs, really -- are innovators. They weren't just content to trot some bird or woodland creature out there while locked in a tight game against the Frisco RoughRiders on Friday night. No, they enlisted the help of an enormous and terrifying snake:
That guy came slithering into center field, and it was up to the poor grounds crew to wrangle it using nothing but a rake and a bucket. You can watch all the madness unfold here.
Hey, the Missions scratched across a run in the sixth to pick up a 5-4 win, so maybe that nightmare fuel is just the price you have to pay.