Joey Votto's first career leadoff homer was accompanied by a delightfully strange celebration
Joey Votto has been in the Majors for 13 seasons now, but lately, the Reds have asked him to try something almost entirely new: batting leadoff. He hadn't started a game there since 2008.
Thursday night marked his third game in a row batting first, and he kicked it off with a bang. It was the first leadoff blast of his career.
Since Votto is Votto though, he decided that commemorating this dinger required a little extra something. First, there was this smooth little bat drop:
Pretty nice, but not anything too out of the ordinary.
However, when Votto reached home plate and approached teammate Eugenio Suárez, he ... well, he did this:
I have no idea what just happened.
Maybe a higher-definition look will offer some assistance?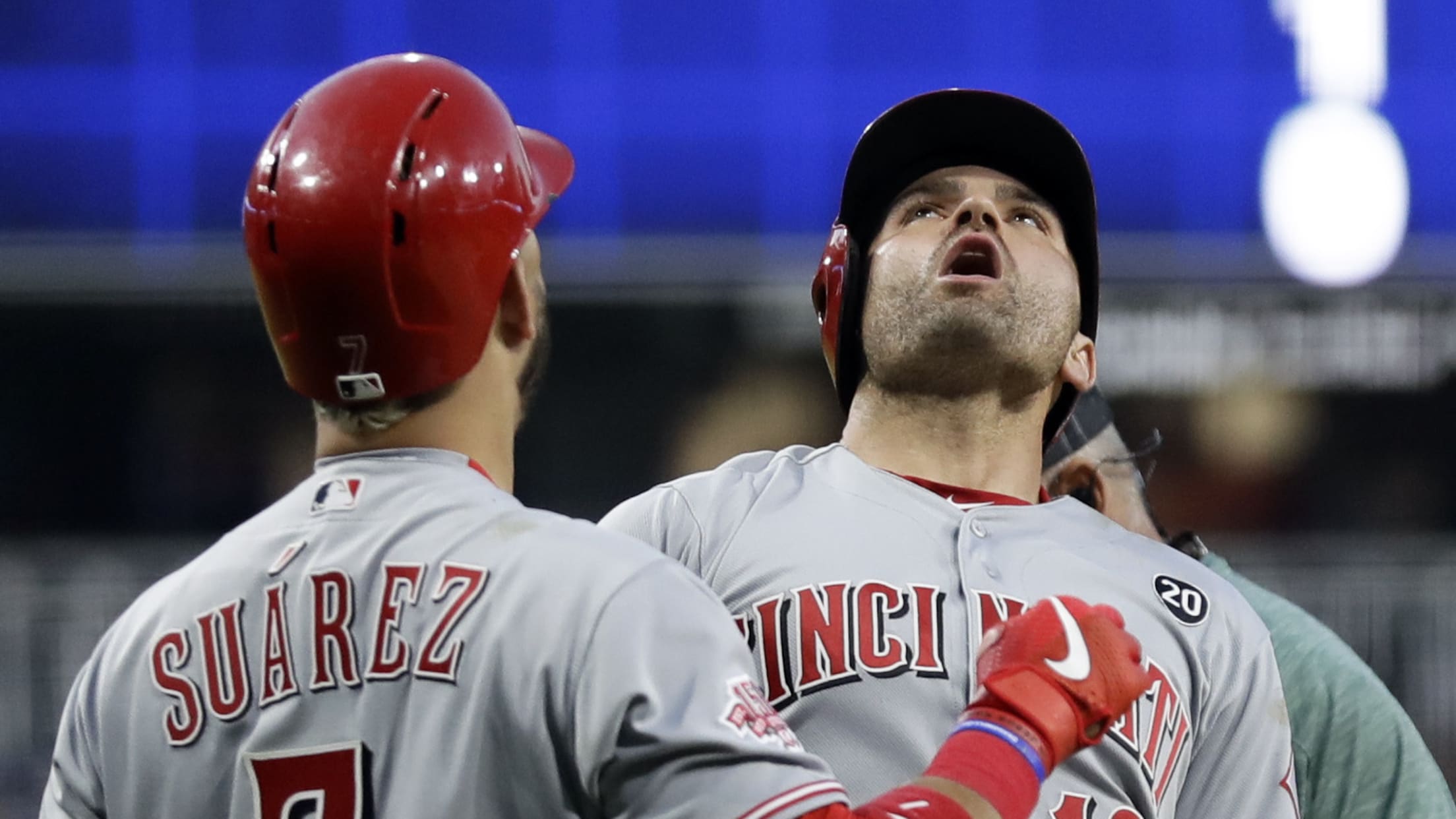 Nope! No help at all. The man just looks possessed, as if he just saw the Ark of the Covenant.
Joey Votto, you are truly an enigma.
Andrew Mearns is a writer for Cut4 whose baseball obsession was born from the shattered dreams of Mike Mussina's perfect game attempt in 2001. He has a startling memory of World Series highlights that barely functions as a party trick.
Equipos en este artículo:
Jugadores en este artículo:
Temas en este articulo: