The new Mona Lisa is a baseball player reclining on the dugout steps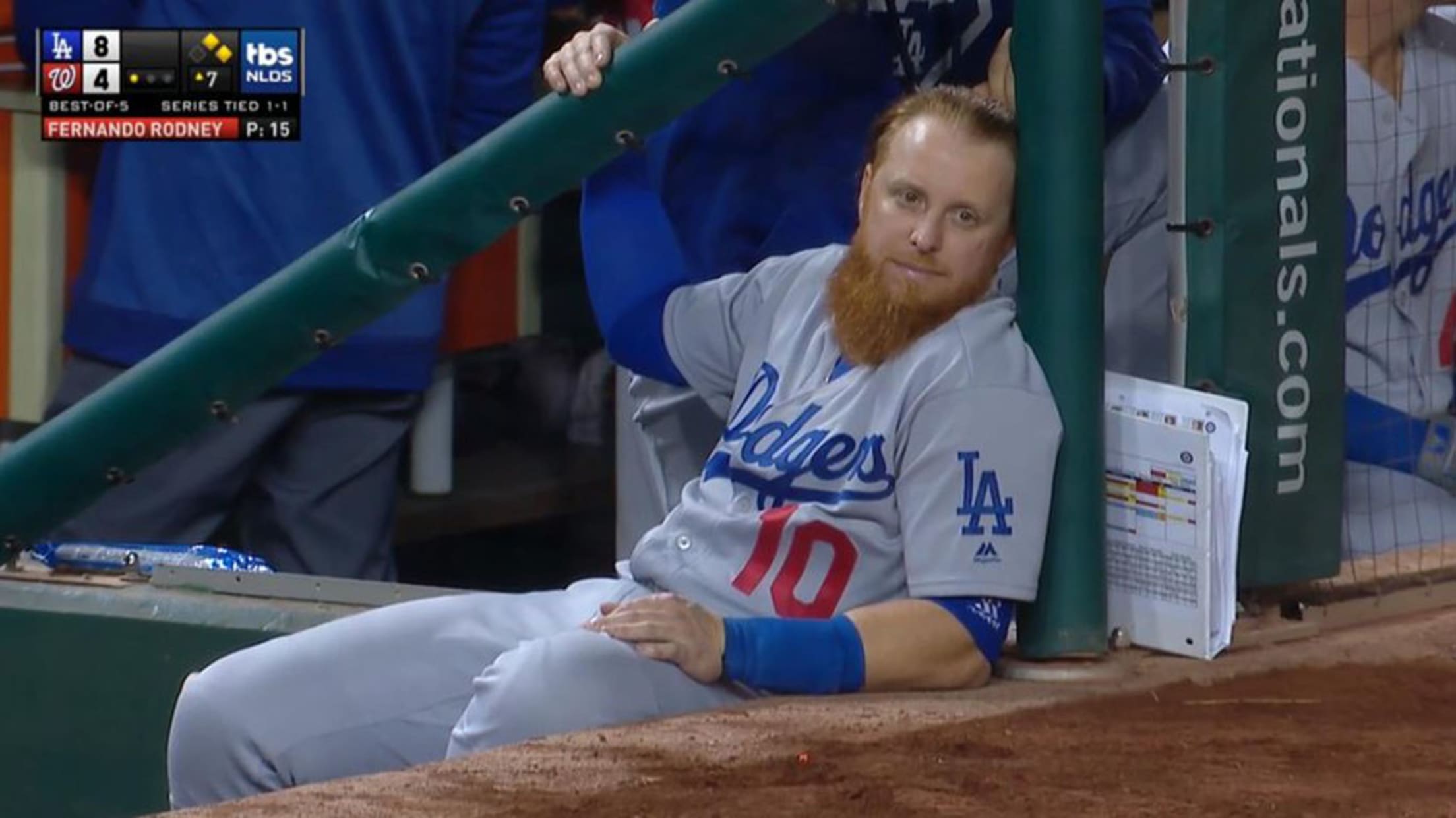 For centuries the Mona Lisa has perplexed viewers with its subject's enigmatic facial expression. Is she smiling or is her expression completely neutral? There's something mocking about the Mona Lisa -- it demands to be understood while remaining impossible to pin down.
The expression we see on the face of the subject of the Mona Lisa, then, is often more a reflection of ourselves than a revelation about the painting.
On Sunday night, Dodgers third baseman Justin Turner offered what may be a Mona Lisa for our times when he chose to recline atop the steps of the team's dugout to observe his team's offense.
felt cute, might delete later. pic.twitter.com/mfMHHeYhyY

— Cut4 (@Cut4) October 7, 2019
Is Turner in a state of bliss because he had just capped a seven-run inning by destroying a three-run home run? Is he already thinking ahead to Monday's game? Maybe it's the image of a juicy postgame burger putting the sparkle in his eye.
At the end of the day, the thoughts and emotions we see in Turner are likely little more than projections of our own minds. A Dodgers fan may see a man in a state of pure peace after a hard-fought battle. A Nationals fan, however, may sense an air of sadness in his pensive gaze.
So, thank you, Justin Turner. It's been over 500 years since Leonardo da Vinci provided us with one of the biggest enigmas in the history of art. Though we haven't made much progress in solving that riddle, it's nice to have another similar code to try to crack.
Teams in this article:
Players in this article:
Topics in this article: