A baseball got swallowed up in Kawhi Leonard's giant hand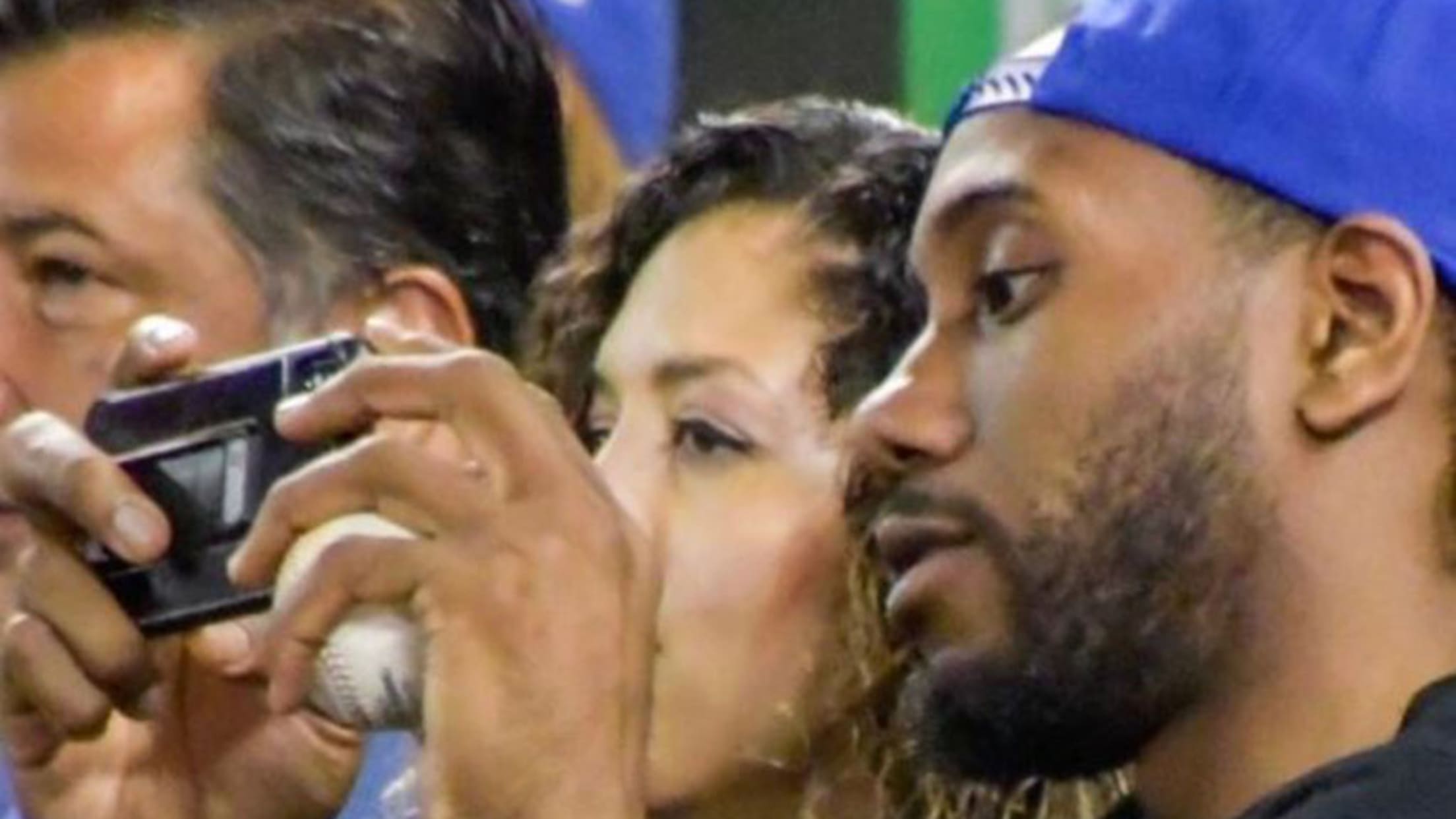 Kawhi Leonard just wrapped up one of the most impressive individual playoff performances of all time, leading the Toronto Raptors to their first NBA championship in franchise history. On Thursday night, Leonard had a front-row seat to watch the Blue Jays take on the Angels. While the rest of the NBA was focused on the NBA Draft, the board man was focused on Mike Trout.
At some point, Kawhi came in possession of a baseball and held it in his left hand. It's possible he forgot about it. Just look at him hold it with his pinkie finger:
you cannot even see the baseball in kawhi leonards handpic.twitter.com/KTYhOb7R3h

— Faizal Khamisa (@SNFaizalKhamisa) June 21, 2019
If you get a chance, try taking a photo with your phone while also holding a baseball. You probably won't end up with an Instagram-worthy picture.
For a full appreciation of how thoroughly a baseball gets lost in Kawhi's massive paws, you need a closer look:
For 12 hours I've been processing this. Yes that's a baseball in Kawhi's pinky. pic.twitter.com/5Gifi2RBiW

— Todd Kawhiro (@iamToddyTickles) June 21, 2019
This isn't the first time we've seen an NBA star make a baseball look like a ping pong ball. In 2017, Joel Embiid went to the Home Run Derby and came away with two really tiny-looking baseballs.
And I keep on collecting Balls... #HomeRunDerby pic.twitter.com/7v0DG0drJO

— Joel Embiid (@JoelEmbiid) July 11, 2017
After these two instances of giant basketball players holding baseballs, there's nothing I want to see more than Kawhi and Embiid throw some pitches from a Major League mound.
Eric Chesterton is a writer for MLB.com. He is an appreciator of the stolen base, the bunt against the shift and nearly every unconventional uniform design. He eagerly awaits Jamie Moyer's inevitable comeback.
Teams in this article:
Topics in this article: