Is Tommy Lasorda a golf whisperer in addition to being a Hall of Fame manager?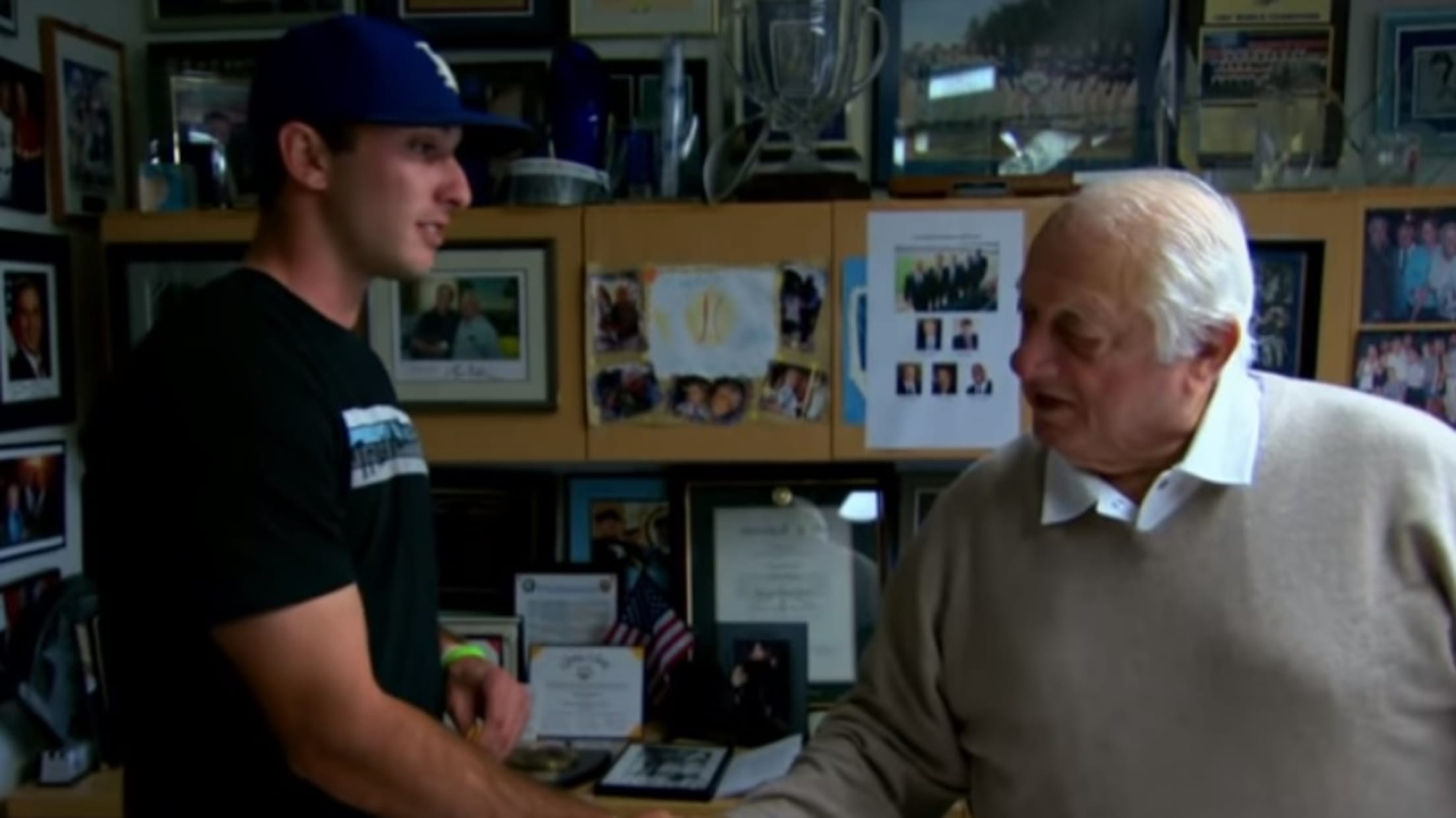 Golfer Max Homa has always been a diehard Dodgers fan, dating back to his days growing up in Burbank, Calif. So, it was understandably the thrill of a lifetime for him when a visit to Dodger Stadium in 2015 included a one-on-one chat with Hall of Fame manager Tommy Lasorda.
Lasorda signed a photo for Homa with some words of inspiration.
"To Max,
A real champion. You must always believe in yourself.
Tom Lasorda"
Lasorda doubled down on this sentiment by making a prediction and a promise. He said, "When you win your first championship, I'll be around to say hello to you."
It took some time, but Lasorda's prophecy came true. Homa won the 2019 Wells Fargo Championship in Charlotte, N.C., on Sunday, and while Lasorda was not there in person, he did interrupt Homa's victory press conference with a celebratory video call:
A man of his word.@MLB Hall of Famer @TommyLasorda called @MaxHoma23 to congratulate him on his victory @WellsFargoGolf just as he said he would when they first met 4 years earlier.#LiveUnderPar pic.twitter.com/Sblaj3DKXM

— PGA TOUR (@PGATOUR) May 6, 2019
"You did well," said Lasorda to Homa. "That's all it takes. Heart and self-confidence. You displayed that.
"I only wish I could've seen you playing."
If Lasorda's golf soothsaying abilities continue, then he shouldn't have to wait long to see Homa on top once again. In the meantime, Homa will have to remain dedicated to cheering on his Dodgers ...
#vamos pic.twitter.com/BG2sTHhnnT

— max homa (@maxhoma23) October 1, 2018
... even when their World Series dreams don't go as expected.
Sports are dumb

— max homa (@maxhoma23) November 2, 2017
Sports are dumb. I don't even care

— max homa (@maxhoma23) October 29, 2018
Teams in this article:
Topics in this article: