If you own a Lamborghini, it should be an accessory in every photo you take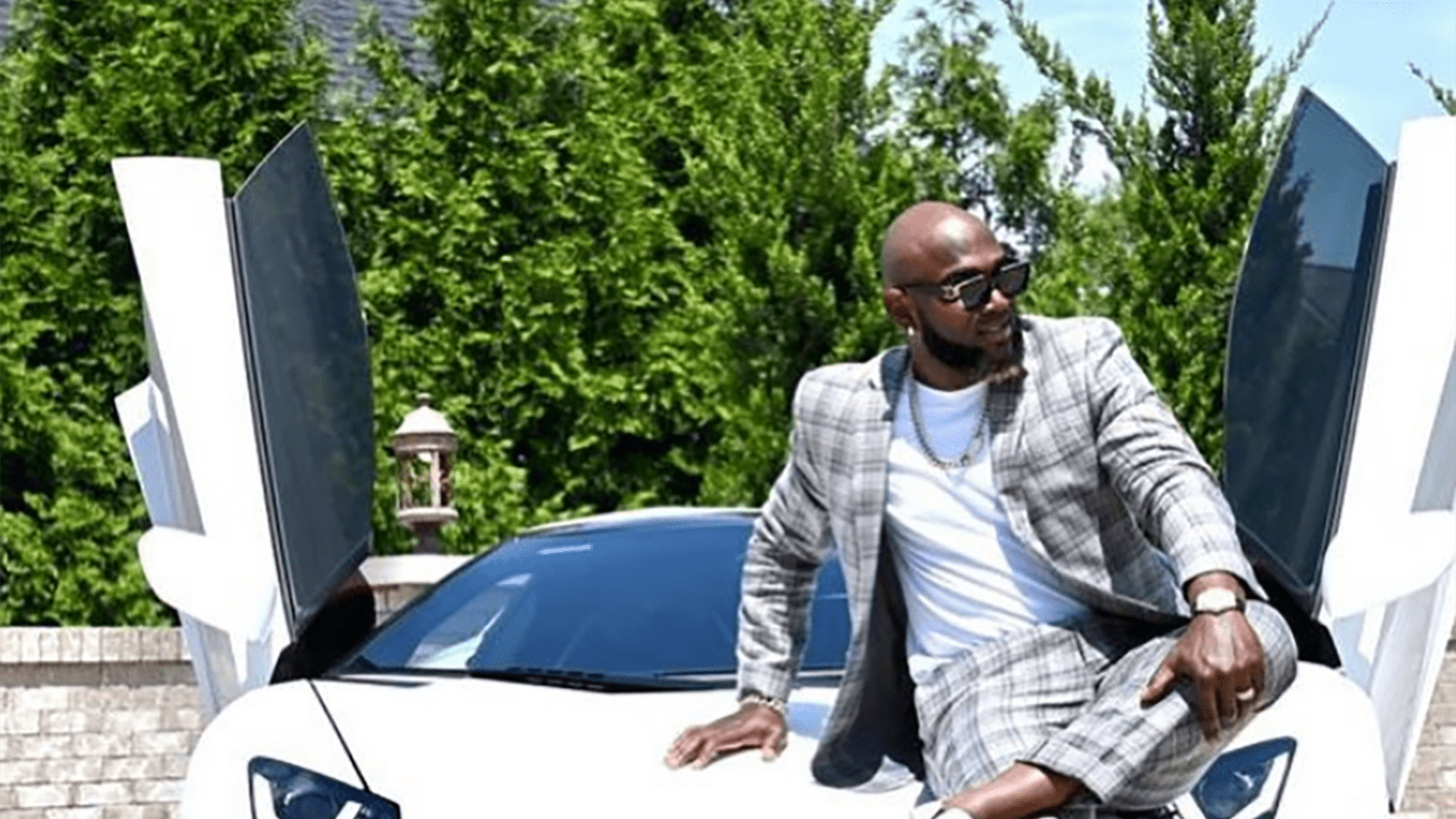 Correction: We originally believed that Marcell Ozuna bought himself his Lamborghini for his birthday. We've now learned that Ozuna has previously posed with the car on Mother's Day. It appears that Ozuna uses his Lambo for any and all special occasions, which, honestly, is how one should behave if you own a car like this.
I buy myself a birthday gift every year. Heck, sometimes I buy myself two birthday gifts.
Now, sure, maybe you think this is awfully sad. Maybe you think that a self-purchased present isn't really a birthday gift at all. But I would disagree. As Tom and Donna carefully outlined, it's important to treat yourself. And if you were really hoping that your friends and loved ones would know just which jacket you've been eyeing for months, or just which book you've been dying to read, well, you're setting yourself up for disappointment -- the kind where you have to look your friend in the face and pretend that this is what your heart has been set on. Really, it's a kind of self-care.
And that's just what Marcell Ozuna has done for his own birthday. Except he didn't just get himself a pair of sunglasses. Nor did he get himself a new 4K TV. No, Ozuna went out and got himself the must luxurious of luxury vehicles: The Lamborghini. This is a car designed less for driving than for looking at it, what with the scissor doors and the fact that you can never actually drive it as fast as it says you can.
Which, obviously, means it's time for an impromptu, at-home photoshoot, too. I mean, what do the outtakes look like?!
I mean, this is how you celebrate your birthday. Forget what anyone else says: Treat yourself as best you can and then make a spouse or friend take photos of you in your finest clothes. Because 364 days of the year, you have to make life about other people -- about their needs, desires and goals. But on your birthday? Go all out.
Sure, for anyone that's not Ozuna, that means using that expensive soap that you bought by accident and were too embarrassed to say "$18 for a bar of soap? Oh no, I'll not be buying that," and pairing it with our finest off-the-rack suit jacket, but it's the idea of the thing: For one day a year, you are the king. Be like Marcell Ozuna and act like it.
Michael Clair writes for MLB.com. He spends a lot of time thinking about walk-up music and believes stirrup socks are an integral part of every formal outfit.
Teams in this article:
Players in this article:
Topics in this article: