Marlins Park will transform into a golf course for a few days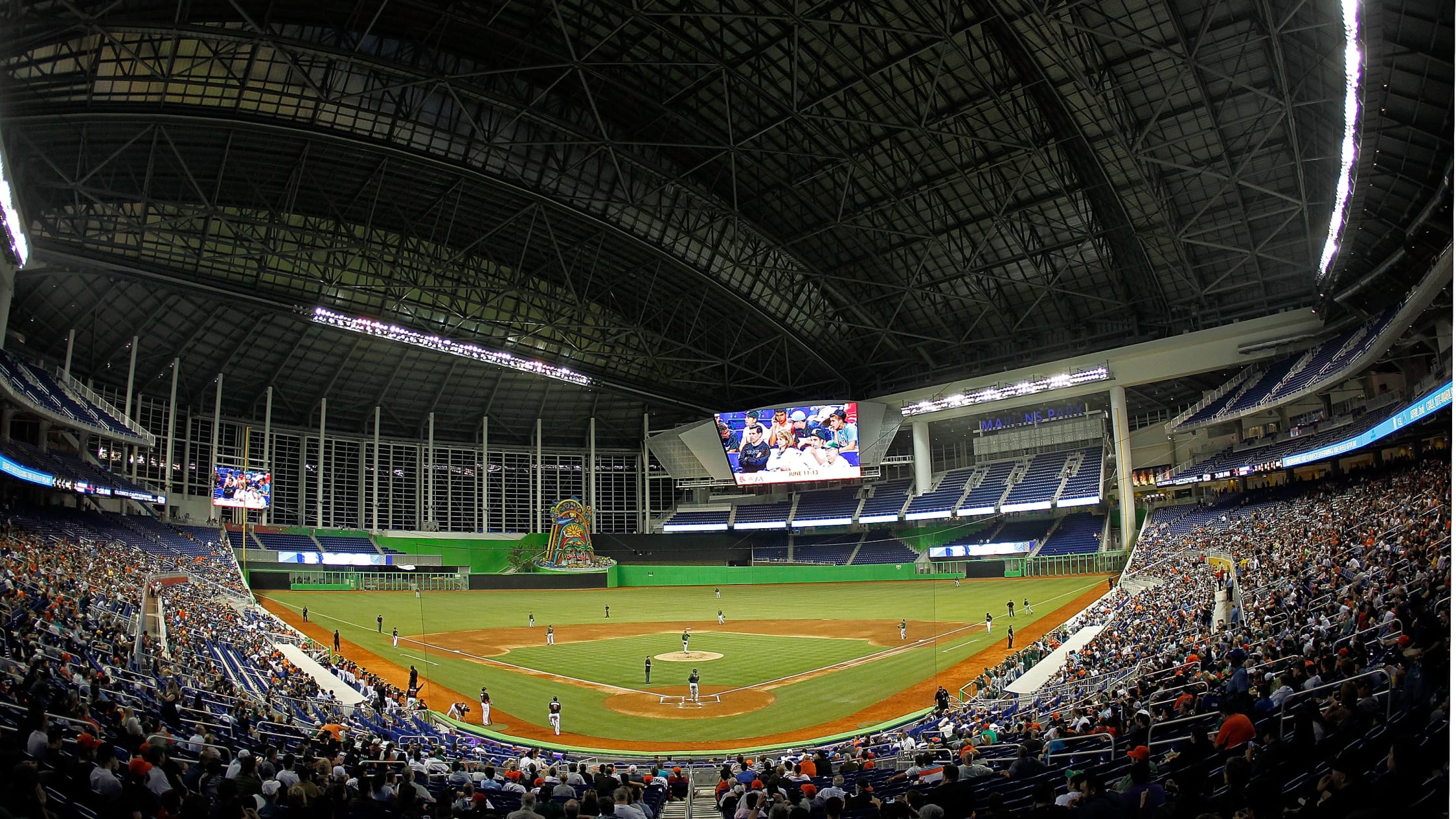 during a game against the University of Miami Hurricanes at Marlins Park on March 6, 2012 in Miami, Florida. (Mike Ehrmann)
Sometimes baseball stadiums are more than just baseball stadiums. Sure, their primary purpose is to play host to the grandest dinger-knockers and hardest ball-hurlers of our day, but these arenas of sport have the wonderful capability to transform into a variety of other, more whimsical forms.
Stadiums can be concert venues, monster truck rallies and even golf courses. A number of big league teams have transformed their ballfields into golf links before, and the Marlins are now the latest team to hop on board this trend.
In partnership with Stadiumlinks, Marlins Park will be transformed into a one-of-a-kind, nine-hole golf course for three days – January 18-20, 2019. Tee time bookings will become available to the public on Wednesday, December 19 at 11 a.m. on https://t.co/GoRecIJg6S. pic.twitter.com/bpNLdGNrQc

— Joe Frisaro (@JoeFrisaro) December 14, 2018
As part of their recent rebranding, the Marlins are rumored to be renovating a number of things inside their stadium, which means this non-baseball event might give the curious baseball public a first glance at some of the improvements being made inside Marlins Park.
Jake Mintz is the louder half of the Cespedes Family BBQ. Despite a torn UCL in his right elbow, he still finds a way to tweet excessively during baseball games.