These insane photos of Max Scherzer pitching with a broken face prove why he's known as "Mad Max"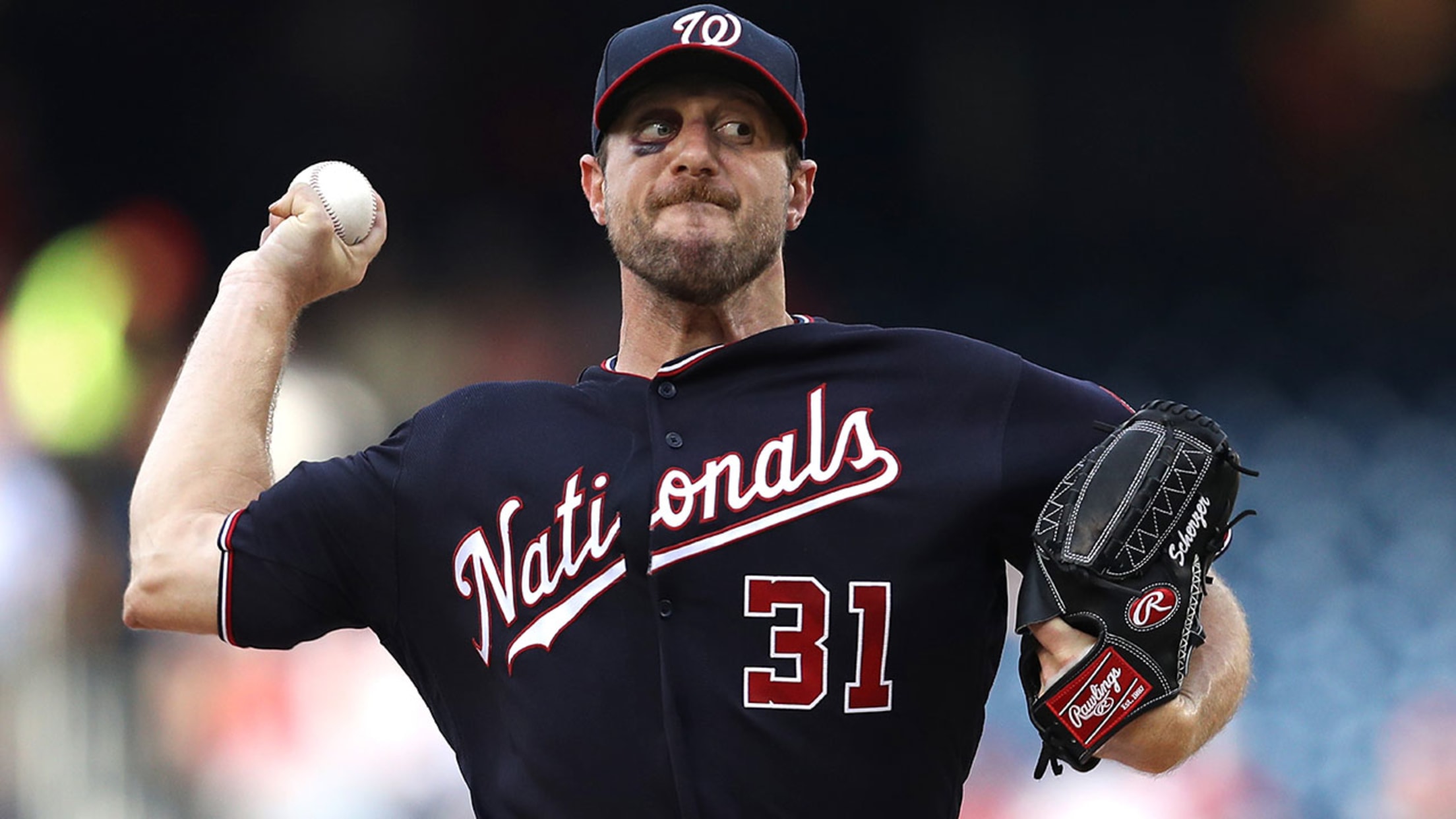 There may not be a more fitting nickname in all of sports -- nay, in all the world -- than "Mad Max" for Nationals pitcher Max Scherzer. All you have to do is watch him throw one pitch to tell that the nickname sticks.
In a world of hyper-competitive professional athletes, Scherzer manages to stick out as somehow more competitive than the rest. Thus far in 2019, he's managed to lean even further into that reputation.
On Tuesday, Scherzer was taking batting practice when a bunt turned out wrong.
WATCH - Max Scherzer, who's scheduled to start Wednesday, was hit in the face by a ball during batting practice.

Details: https://t.co/sNoPv3co00 pic.twitter.com/27FonlyC33

— Nationals on MASN (@masnNationals) June 18, 2019
That bunt resulted in a broken nose and a gnarly black eye. One would expect an injury like that to sideline most players, or at least cause the team to push back his start a couple of days. Not for Scherzer. He was out there Wednesday night. And the photos from his seven-inning, 10-strikeout performance are truly legendary.
The black eye made even a simple photo of him throwing a pitch look super intense.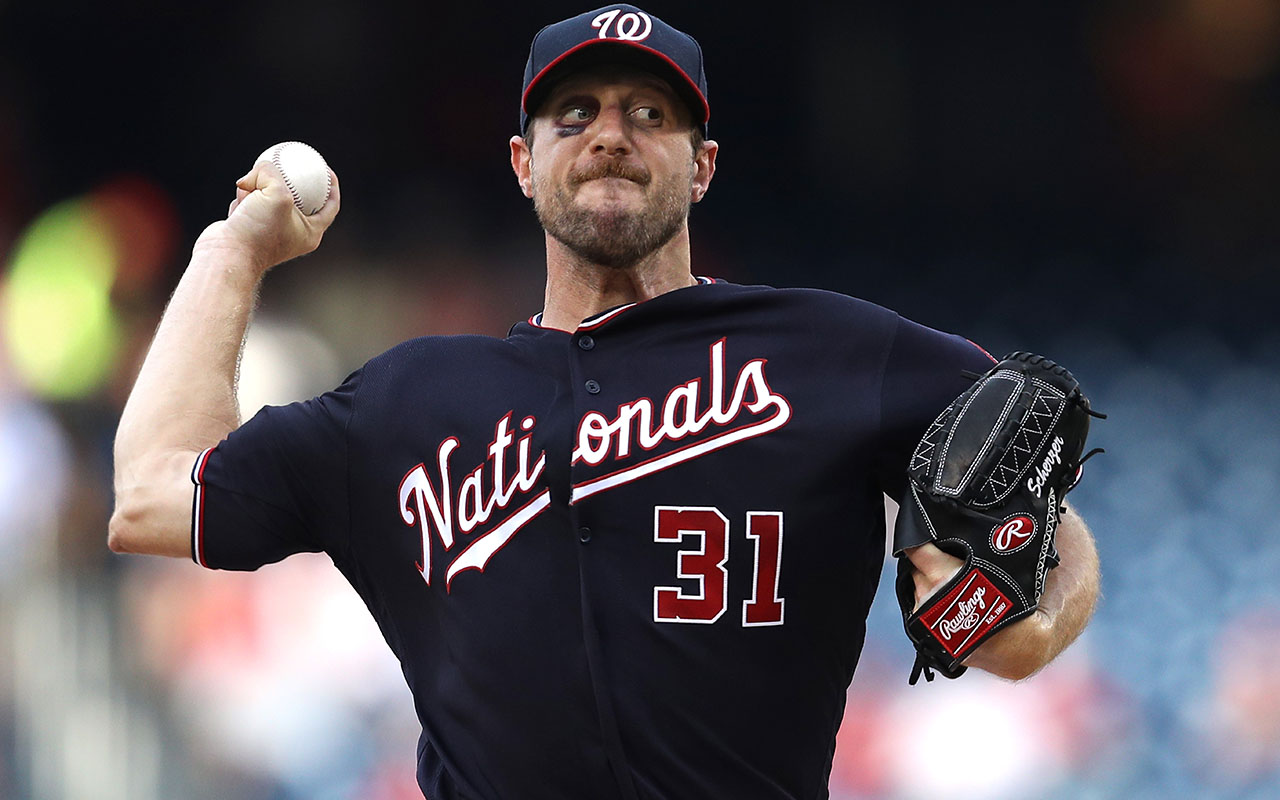 But, the black eye really shines when it gets to play up already-intense photos of Scherzer, of which there are -- obviously -- many.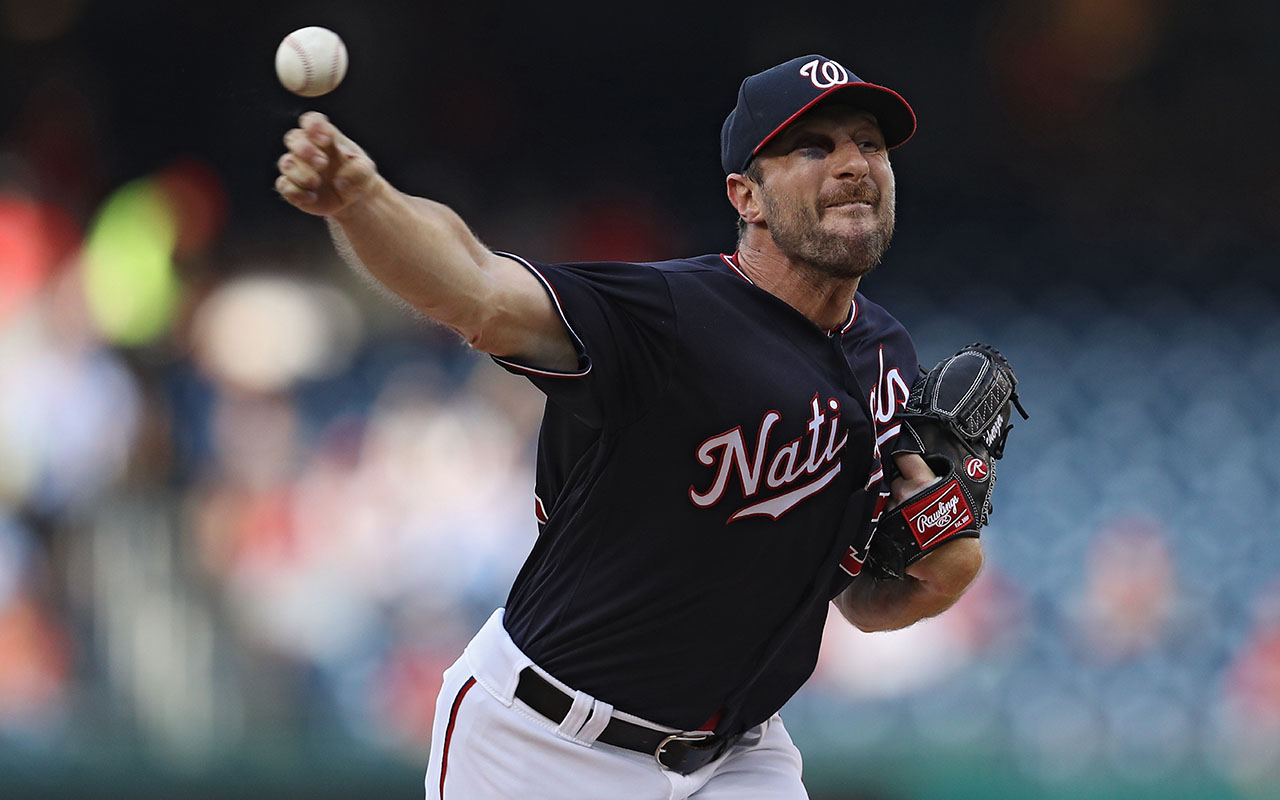 No one has ever run harder to first base.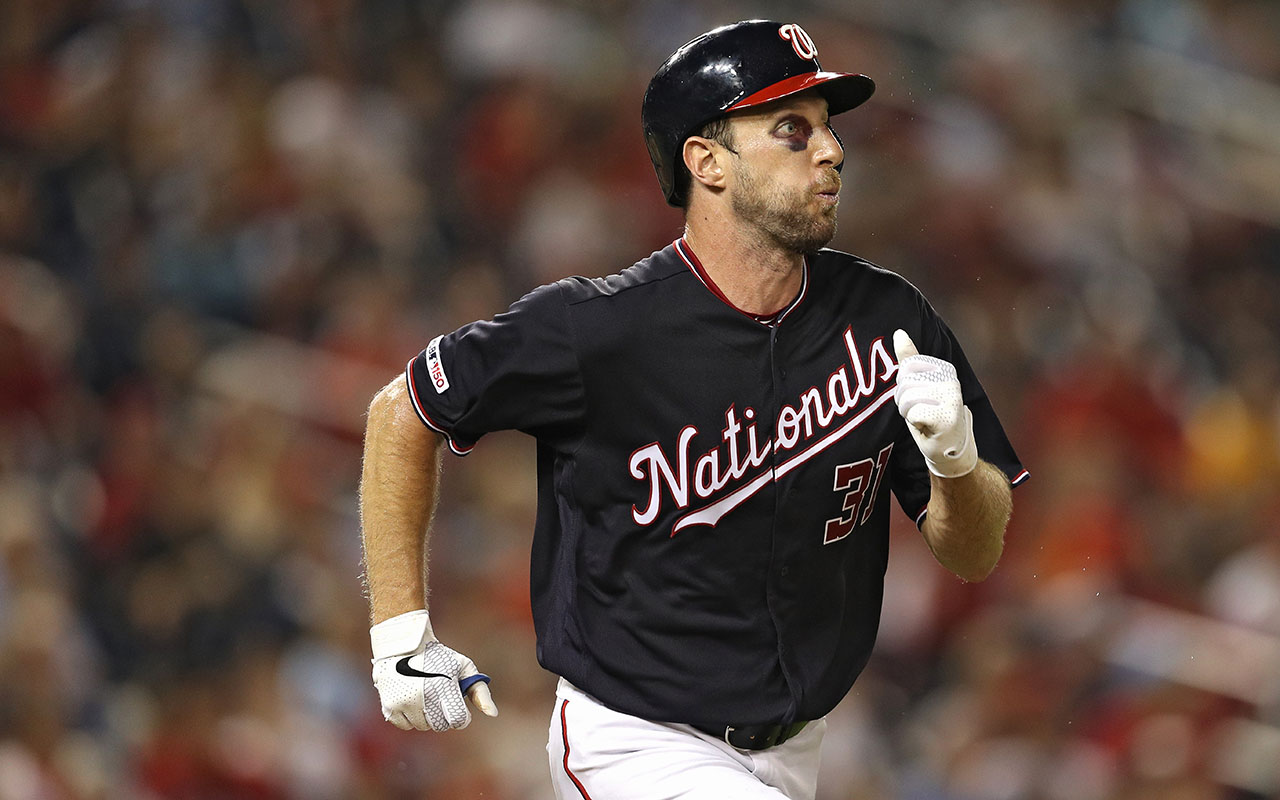 Even existing in the dugout with this version of Scherzer seems like an overwhelming experience.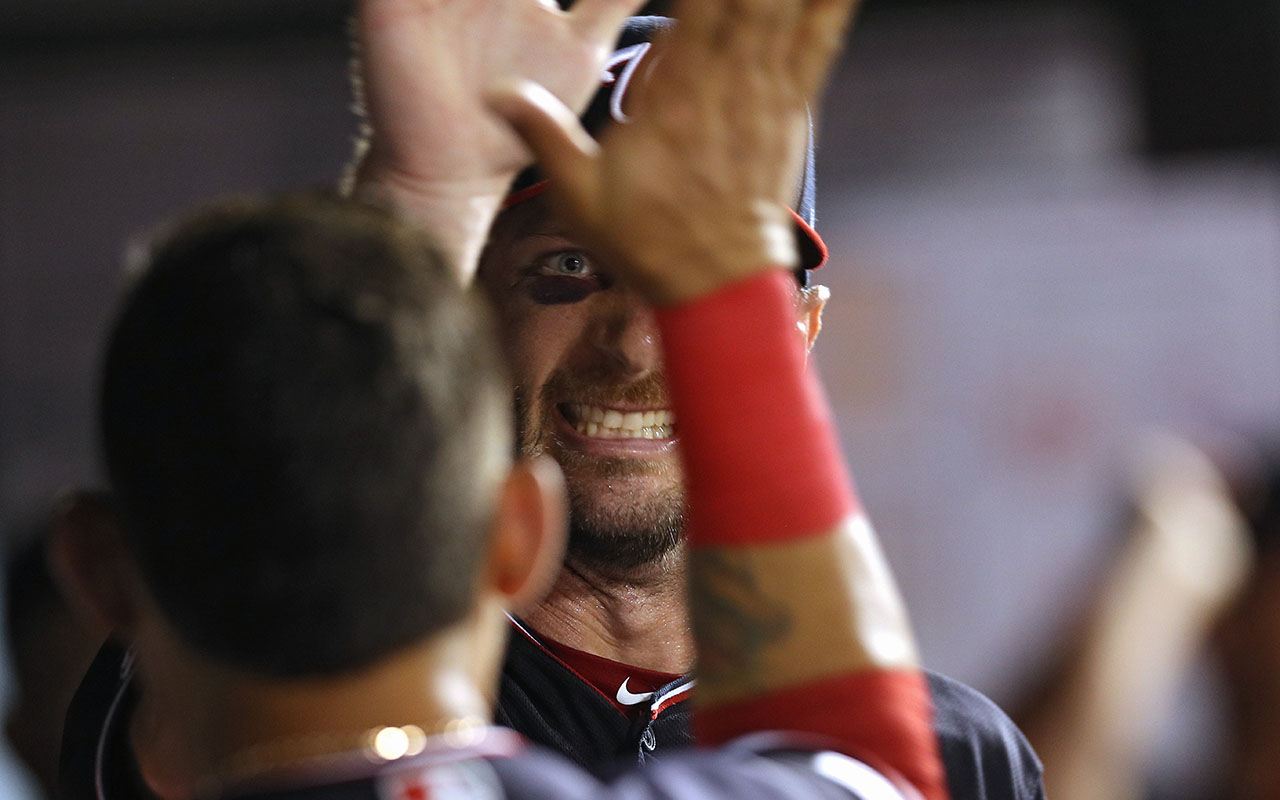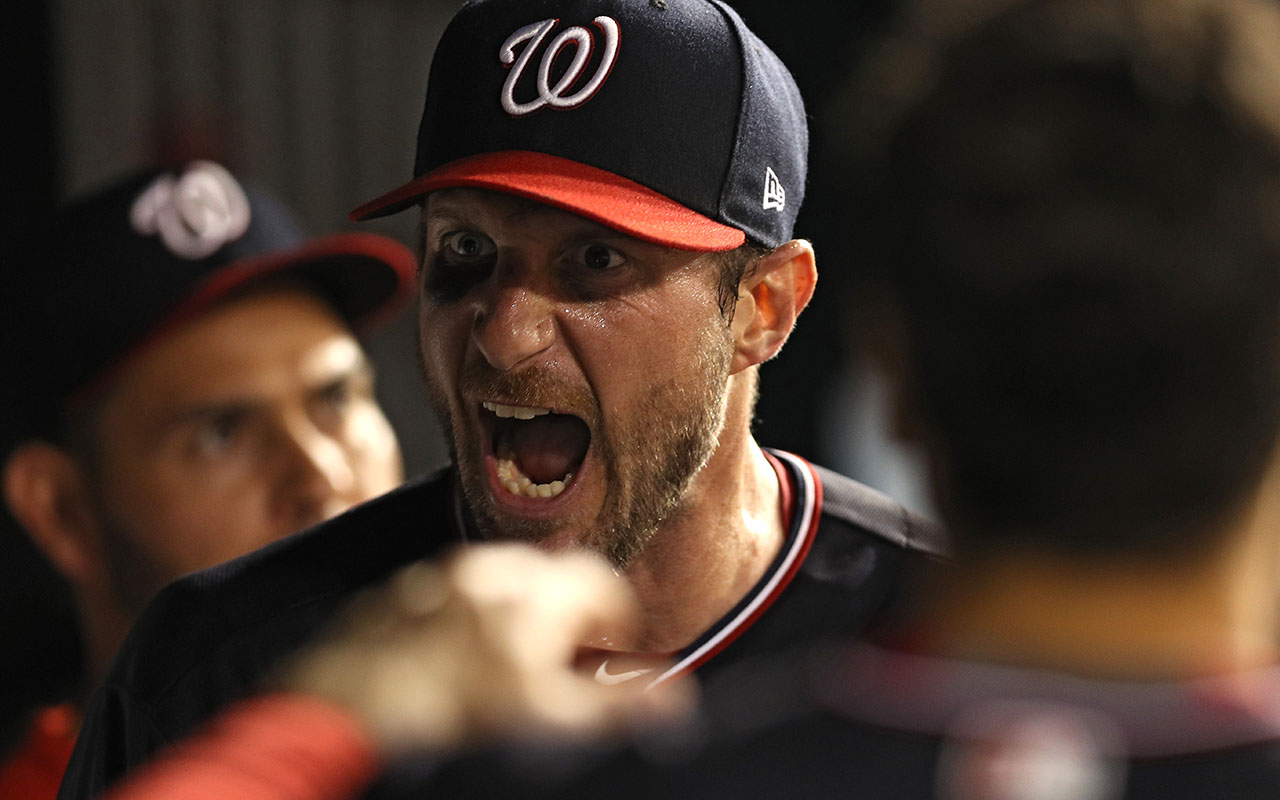 At the end of the day, though, even the adrenaline of Scherzer at his maddest wears off and the grind of pitching seven innings with a black eye and a broken nose in the second game of a doubleheader in the humidity of Washington, D.C. in mid-June starts to show.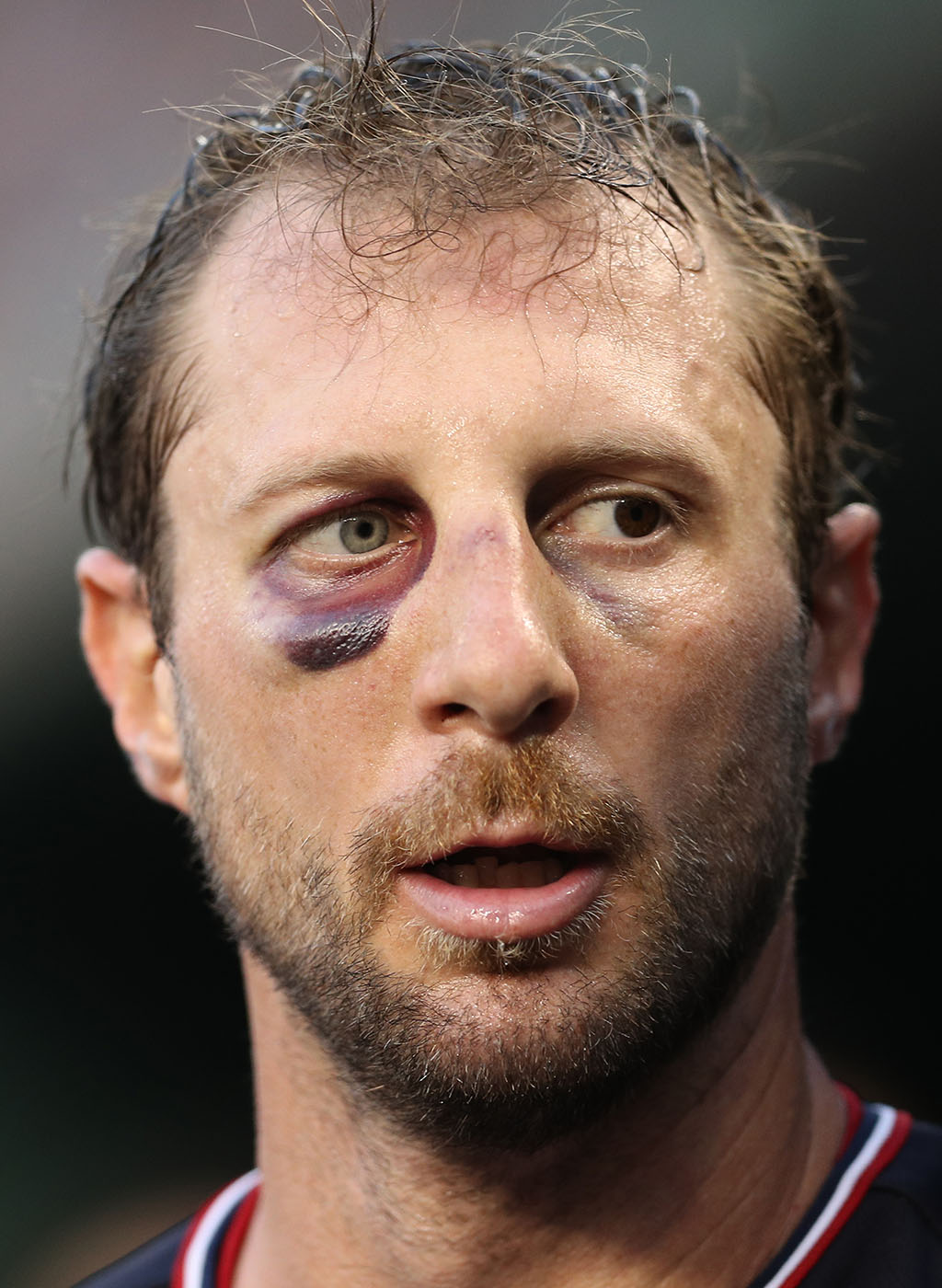 If anyone entered Wednesday night doubting that Scherzer earned his nickname, those should now be put to rest. It's possible we just witnessed the maddest Max.
Teams in this article:
Players in this article:
Topics in this article: