Merrill Kelly went from not knowing the KBO existed to having it save his career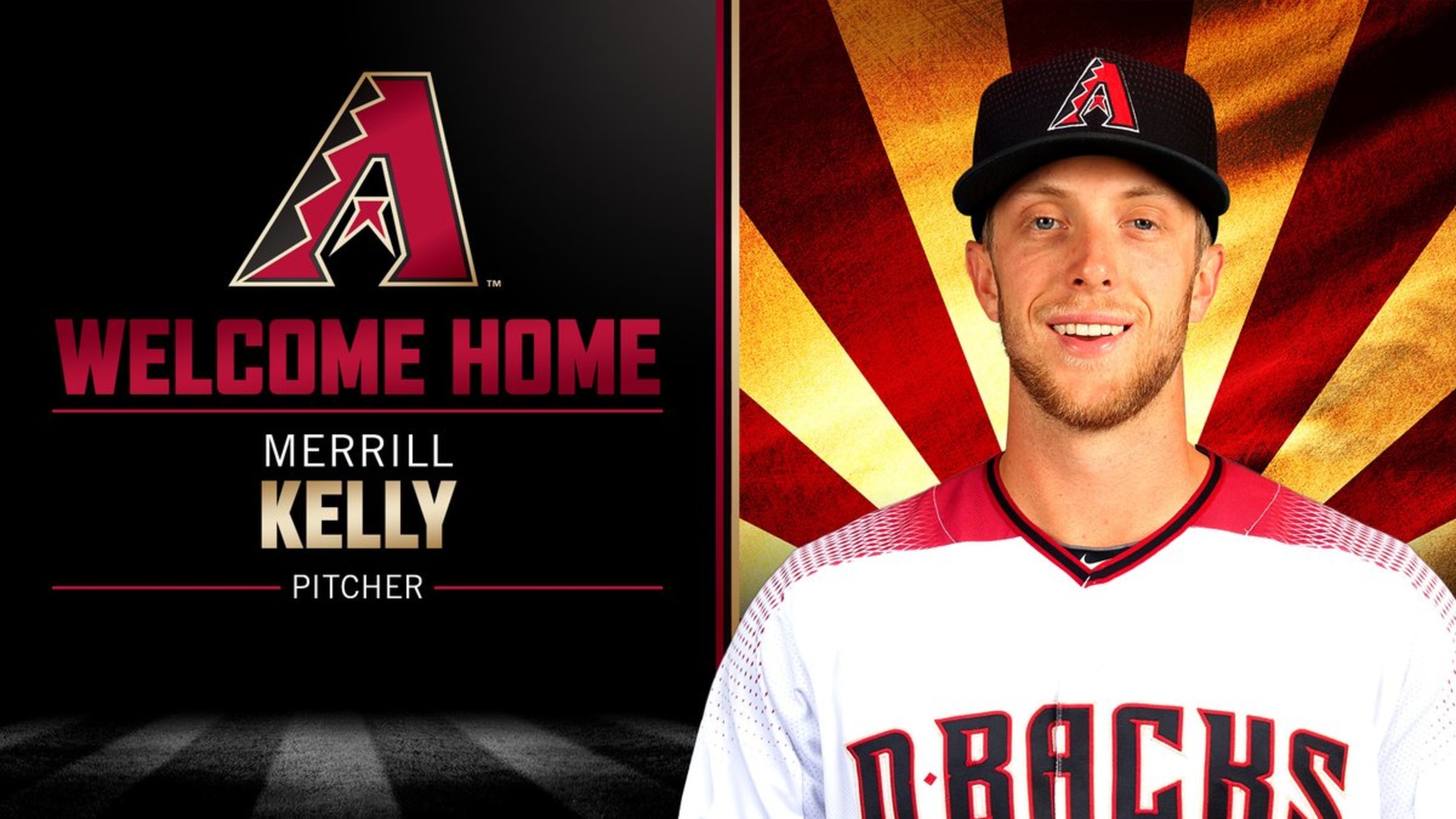 Merrill Kelly's career might be one of the most unique in MLB history. While the D-backs are banking on their free agent signing to follow in the footsteps of pitchers like Miles Mikolas or Tony Barnette -- guys who struggled stateside and found themselves in Japan before returning -- there is one very big difference: Kelly went to Korea, a country known more for its home run hitters than its pitching prowess.
Welcome home, @Mert_723! The #Dbacks have agreed to terms with right-handed pitcher Merrill Kelly on a two-year contract through 2020, with club options for the 2021 and 2022 seasons.

Kelly grew up in Scottsdale and attended Desert Mountain High School, Yavapai College and @ASU. pic.twitter.com/nJvNQAB7lC

— Arizona Diamondbacks (@Dbacks) December 5, 2018
"When I was first approached, I had no idea there was even a KBO," Kelly told MLB.com over the phone. "I knew of the NPB, I knew of guys that had gone over to play in Japan for a long while, but I had never heard of the KBO and didn't know there was a professional league in Korea."
An 8th round pick out of Arizona State by the Rays in 2010, Kelly showed easy progess through the system. After four years in the system, he reached Triple-A and posted a strong 2.76 ERA in 114 innings in a swingman role. That led to the SK Wyverns asking about the Rays about his availability before being rebuffed by a large buyout fee from Tampa Bay. It also had Kelly dreaming of being added to the Rays' 40-man roster or getting selected in the Rule 5 draft.
Unfortunately, that didn't happen, so when the SK Wyverns came calling while he was pitching in the Dominican Winter League, Kelly was ready.
"[My agent and I] made the decision at the time that it was the best option since I wanted to be a starting pitcher and I was a swingman-type guy in Tampa. SK guaranteed me that opportunity."
Though the team did its best to help him adjust, there was a lot that Kelly had to adapt to in his new league. There was a different-sized baseball. There was a different training schedule. Different food and new teammates. KBO teams don't play on Mondays. And Kelly's girlfriend, who he started seeing when they met at Arizona State University, was on the other side of the globe.
"She was a kindergarten teacher, so the first two years I was over there it was extremely long distance," Kelly said, noting how hard it is to communicate when she would be going to bed at the time that he woke up. "Facetiming gets old pretty quick."
Fortunately, his new teammates were there to help him get acclimated.
"When a foreign guy goes over there, the Korean teammates' first impression is to like you," Kelly said. "They know you're stepping into a completely different atmosphere, so all the guys did everything they could whenever I needed help. If I had questions, or didn't know what was going on, or my translator wasn't around at the time. Pretty much anybody and everybody -- if they could step up and help -- they would."
SK's @Mert_723 watching his team beat Lotte while trying to balance a couple bottles on his head... pic.twitter.com/K0uvuhpgJ1

— Dan Kurtz (@MyKBO) April 22, 2018
Kelly had a difficult first year, though. He went 11-10, with a 4.13 ERA and the Wyverns struggled to a 69-74 record. But it was from those hard times through which Kelly made the adjustment to earn a big league contract with Arizona this winter.
See, despite Kelly's performance in the Minor Leagues, he wasn't a highly-coveted prospect because his fastball sat between 88-90 mph. After going to Korea, he made some changes and he can now hit 97 -- "on a good day," Kelly said laughing.
"I wish I could put my finger on what exactly contributed to the spike in velo, but honestly, I don't have a solid answer for you," Kelly said. After realizing that he could be a power pitcher in the league, he started throwing his four-seamer more, moving away from the sinker-changeup guy he was in the Rays system. But there was plenty of self-teaching too.
"Sometimes over there, you have to be your own pitching coach," Kelly said. "Just whether or not something gets lost in translation or whether or not you are attacking the same problem, but they go about it a little bit differently. You have to navigate the waters on your own sometimes. That forced me to start to look for things I didn't before because you have to fix it."
That changed everything and Kelly's last three seasons saw him succeed in a hitting-dominated league. It all culminated with Kelly starting the Wyvern' Korean Series-clinching Game 6 this past season. Though he didn't factor in the decision, Kelly pitched five no-hit innings before giving up three runs in the sixth.
Korean Series Game 6 is tonight at 6:30pm at Jamsil. SK currently leads the series 3-2. The game will be televised on KBS2 and via Naver TV.

SK will send @Mert_723 to the mound to face Doosan's Lee Yong-chan

Game info at https://t.co/q7aHKEgkR8 pic.twitter.com/1zmmrEGQPF

— Dan Kurtz (@MyKBO) November 12, 2018
"Those games were some of the most fun things I've ever been a part of. It sounded like a college football game from the jump," Kelly said. "This little tiny stadium sounded like 100,000 people for the entire game."
After the game, which the Wyverns won in the 13th inning, it was time to celebrate. "We ran out on the field, celebrated, hung out with the fans a little bit. There's a video floating around -- I won't tell you how to get to it, I'll let you find it -- of me dancing in front of the fans. It's a pretty good one, we were having a good time."
Looking back, he thinks he needed to go to Korea to find this success.
"I think part of why I changed was going over to Korea and having adversity -- that first year wasn't great -- I think the fact that I did have to go to Korea and really develop myself, I don't think I would have had that same growth if I stayed here."
Now he's coming back home to Arizona, where he can have all the Chipotle he wants. (While Kelly enjoyed the food in Korea, the first thing he would always do when returning to the States was to go to the fast food restaurant.) He'll get a chance to show off that new fastball when Spring Training starts, looking to demonstrate everything he learned in Korea will pay off here.
Oh, yeah, and that long-distance girlfriend? They got married last weekend.