Callie the Mets fan finally got to take her prom photos at Citi Field
You may remember Callie Quinn, the Mets fan who went viral after asking the team if she could have her prom photos taken at Citi Field. The bar was set at a whopping 500,000 retweets, and somehow, Callie cleared it, earning her a date on the diamond before her prom night -- and a visit to her high school from one Mr. Met.
We're pleased to report that, after months of waiting, Callie's special day finally arrived prior to Friday's game against the D-backs -- and as she told MLB.com's Anthony DiComo, it was exactly as cool as you'd imagine:
Callie Quinn (@callieshayeeex3) is out taking prom pictures at Citi Field, as promised. She says she broke down meeting Michael Conforto just a little bit ago. #Mets pic.twitter.com/fvQ4jQeH4H

— Anthony DiComo (@AnthonyDiComo) May 18, 2018
She may have broken down a bit, but Michael Conforto clearly didn't mind: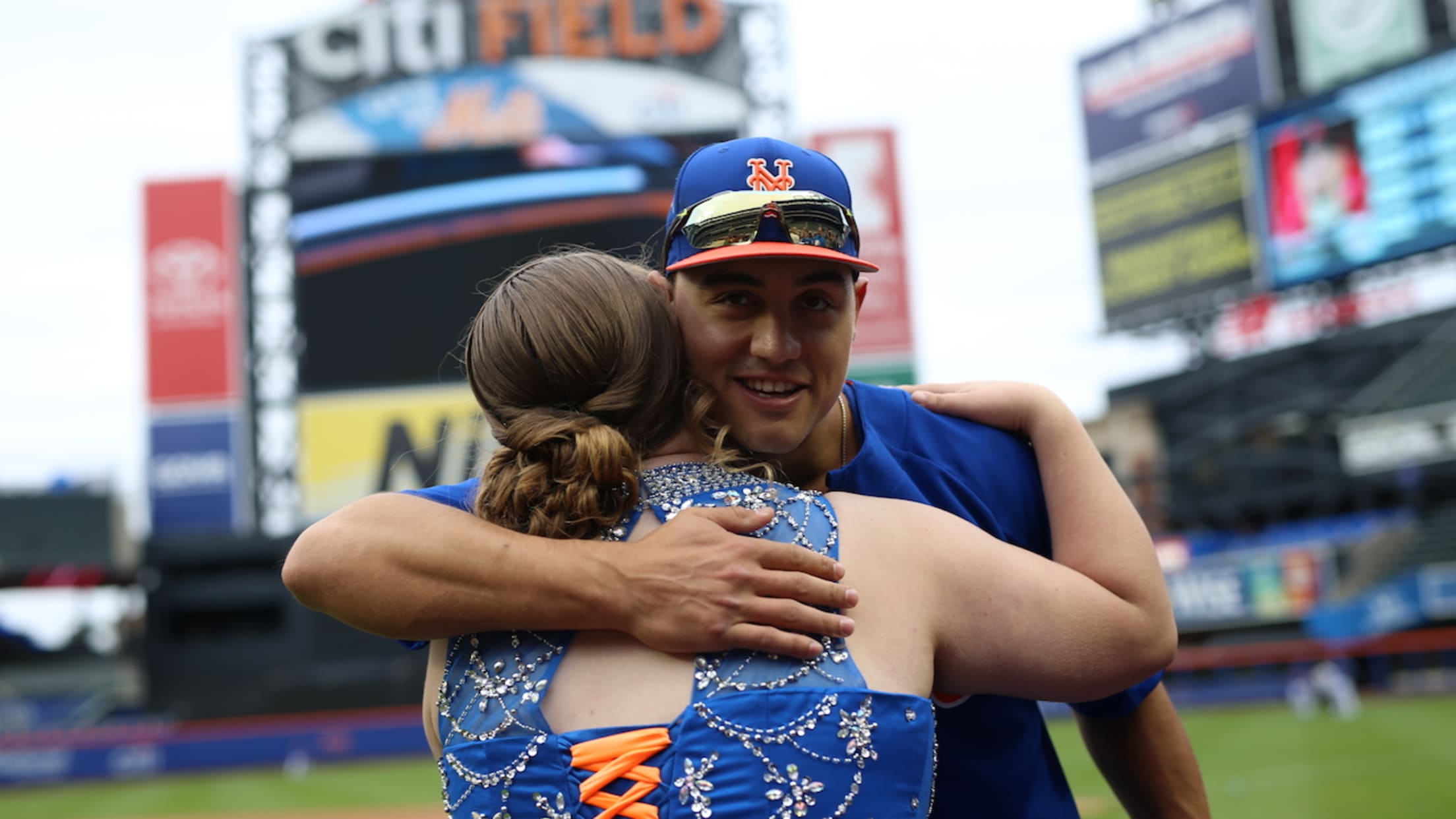 Neither did Adrian Gonzalez: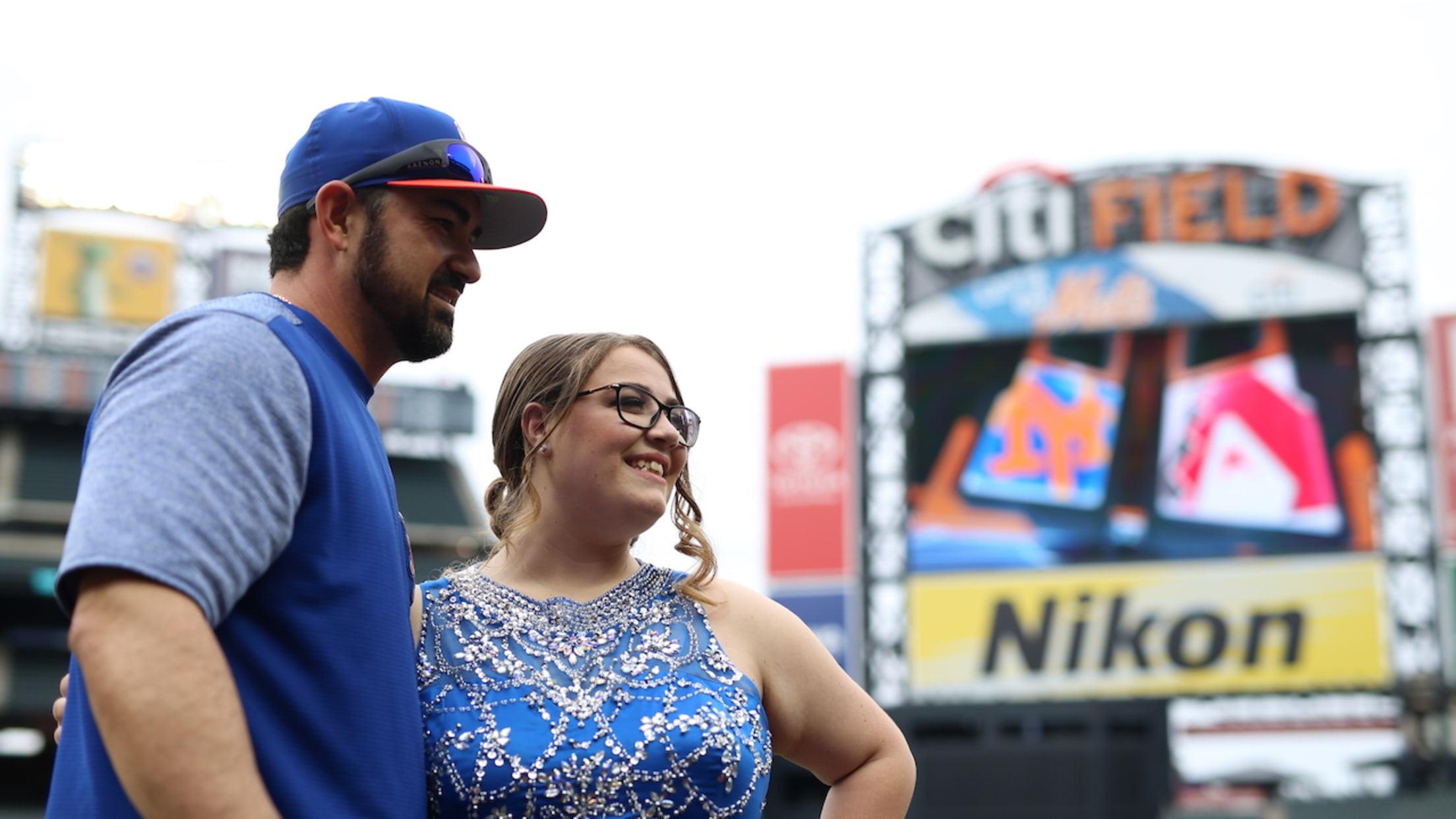 But really, what would any pre-prom be without a dance? Luckily, reliever Jerry Blevins was happy to oblige:
#CallieMetsProm and what's a prom without a dance? @jerryblevins gets the honor with @callieshayeeex3 ... and what could be more @Mets than the jets from LaGuardia overhead? pic.twitter.com/A8C1WrbB2H

— Greg Tartaglia (@NJTags13) May 18, 2018
And then, last but not least, it was time to meet her hero -- the man whose Twitter game helped make this whole thing possible, Noah Syndergaard:
#CallieMetsProm meeting Syndergaard, 1 of her 2 faves. Callie's brother Ryan carrying the jersey that players are signing for her @callieshayeeex3 pic.twitter.com/83PjENMD0s

— Greg Tartaglia (@NJTags13) May 18, 2018
Let this be a lesson to all you dreamers out there: If you can tweet it, you can achieve it.
Teams in this article:
Players in this article: