At this point, you might be better off not even trying to pitch to Mike Trout
Guess what? Mike Trout's at it again. Just two days after the Angels' superstar and possible-player-of-his-generation showcased why he's on another level when it comes to baseball greatness, he one-upped himself.
Just four innings into Wednesday night's game against the Blue Jays at Rogers Centre, Trout had picked up six RBIs -- a career high. And he did so by mashing homers, of course. First, a two-run shot:
And then, for good measure, a grand slam crushed to deep left-center field in the fourth. Turn up the Trout Horn, please:
We've got a fever! And the only prescription.. is more

📢🚨TROUT HORN🚨📢 pic.twitter.com/5Er4kGoqVR

— Cut4 (@Cut4) June 20, 2019
For context, he literally outdid himself with these two blasts:
Mike Trout's grand slam had a 110.9 mph exit velocity. His HR earlier had a 111.3 mph exit velocity.

This is the 1st time he's had multiple 110+ mph HR in the same game tracked by Statcast (since 2015). pic.twitter.com/KK2cdqeQ4n

— Sarah Langs (@SlangsOnSports) June 20, 2019
After this pair of prodigious power displays, Trout's OPS stands at 1.118 -- which would be the highest of his career.
Watching this man play baseball day in and day out, it's a struggle to come up with proper superlatives to describe what he's doing out there for the Angels. The man is just unreal.
I'm wondering, though, if the best approach for teams to take against Trout now is just to not take any approach at all. Sure, every pitcher wants to be a hero and beat the best, but it's pretty clear nobody's beating Trout these days. If they were, he wouldn't be competing against history instead of his peers.
Then again, he doesn't have peers right now. It really puts pitching staffs in a bind, because you can't just walk him ... not with Shohei Ohtani and the rest of the Angels offense lined up behind him, ready to make you pay for bending the knee to the one true king of the West.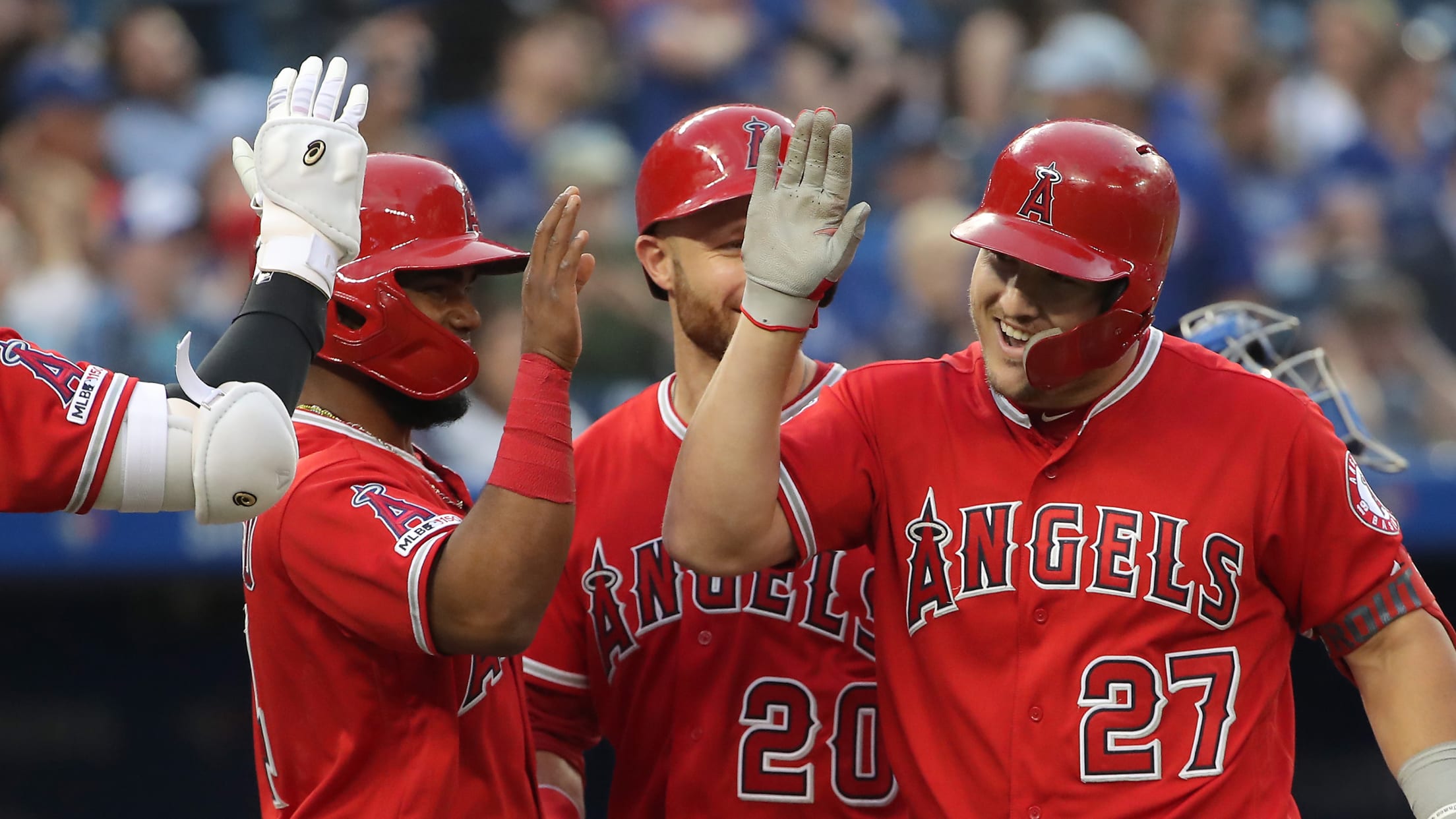 What's an opposing team to do then? I don't know. I don't have those answers, but thankfully for me I don't have to come up with those answers. All I have to do is watch in awe as he continues padding his resume as perhaps the greatest player to ever put on a baseball uniform.
I've mentioned in the past how much of a blessing it is being able to watch players like the Dodgers' Cody Bellinger and Trout on a nightly basis, living on the West Coast. It really is -- time zones can make it tough for those on the East Coast to fully appreciate the ridiculousness that these players get up to. Trout mashing in the Eastern time zone is a solid example of what it's like all the time for those of us out here.
Best of luck to all you pitchers. It seems pretty unfair right now, what you have to deal with out there.
Mike Trout tonight:
111.3 mph HR
110.9 mph grand slam
112.4 mph bases-loaded single

That's a lot of #ExitVelo
(the career-high 7 RBIs is OK, too)

— David Adler (@_dadler) June 20, 2019
Teams in this article:
Players in this article:
Topics in this article: